St. Patrick's day is around the corner, in fact tomorrow! Given the worlds events in these last few days, we figured we could all use a bit of a distraction and focus on the pot of gold, the sneaky leprechaun, rainbows and of course…green food! What could be better after following a blizzard stormy weekend here in YYC than a bowl of warm green soup!?!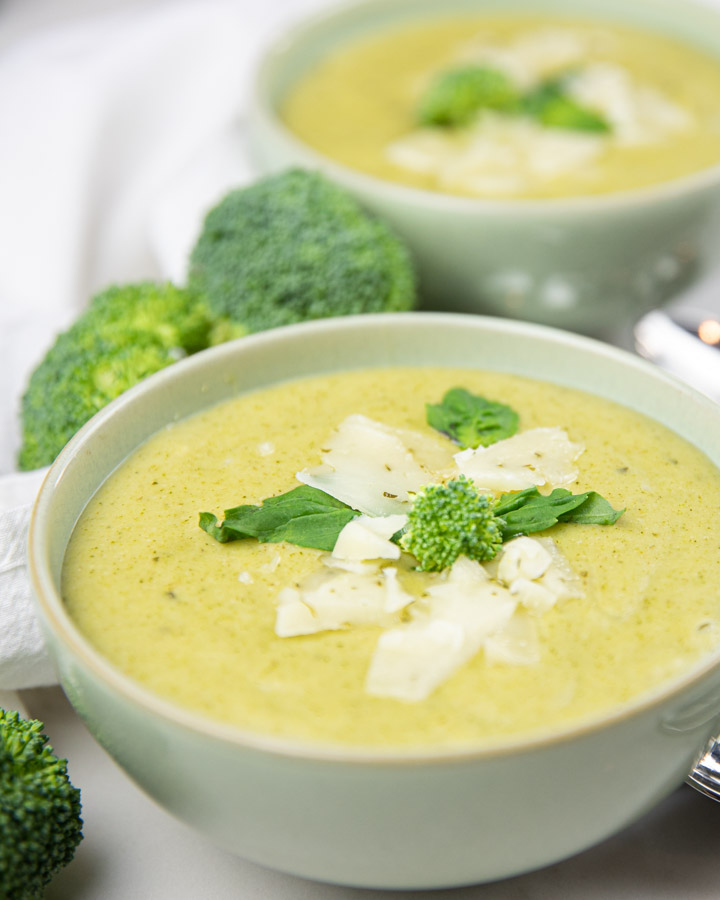 With the addition of cheese and oats, this soup is so smooth. We promise even your kids won't mind this green veggie once it's puréed and warmed. A powerhouse rich in nutrients, vitamins, antioxidants, and fiber, this broccoli soup is the perfect compliment to your St.Patrick's day.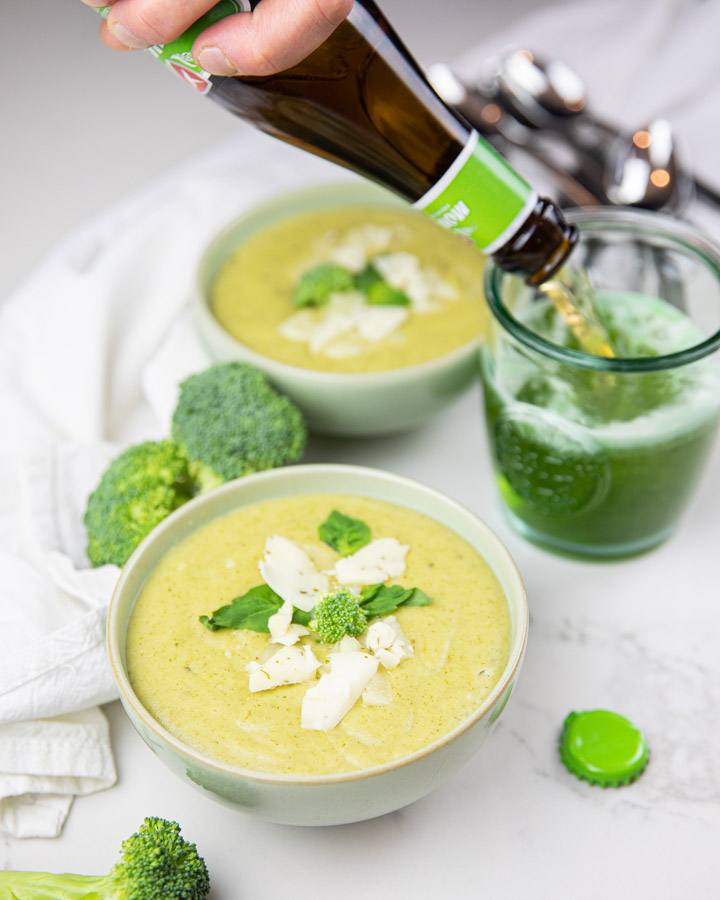 This soup is an easy meal to prepare. Using ingredients already probably found in your pantry, you'll need to get a head of broccoli and you're set.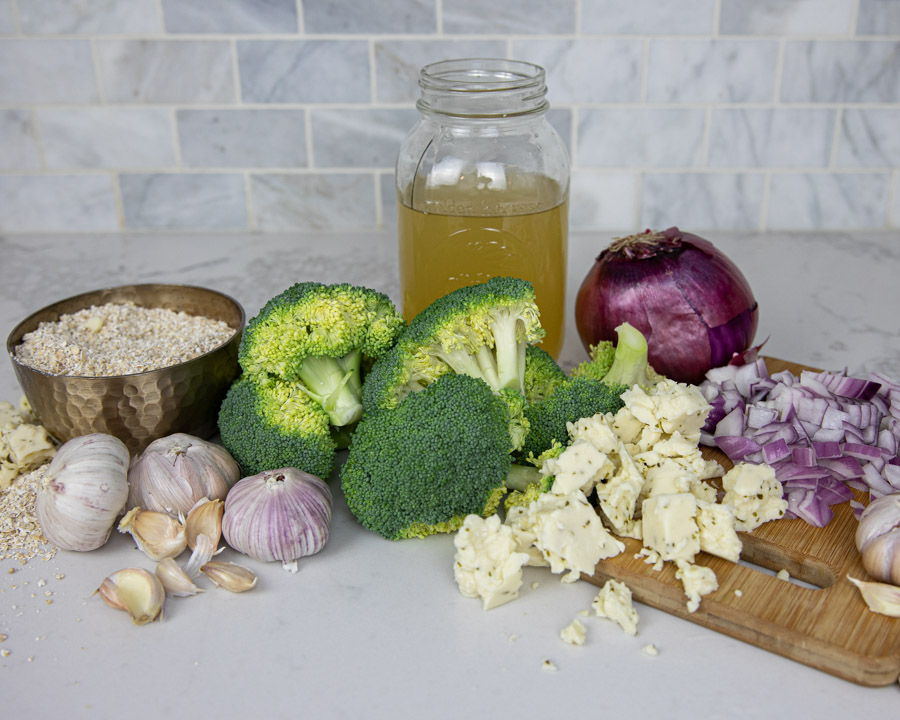 Now once you're at the blending portion of making your soup, we need to caution you about exploding soup!! Lol, both of us have had this exciting experience before of blending hot veggies for soup and the lid has literally exploded off the blender. Red, orange, green ,yellow purée sprayed all over your kitchen. It's fantastic. A St. Patrick's Day rainbow all over your cupboards.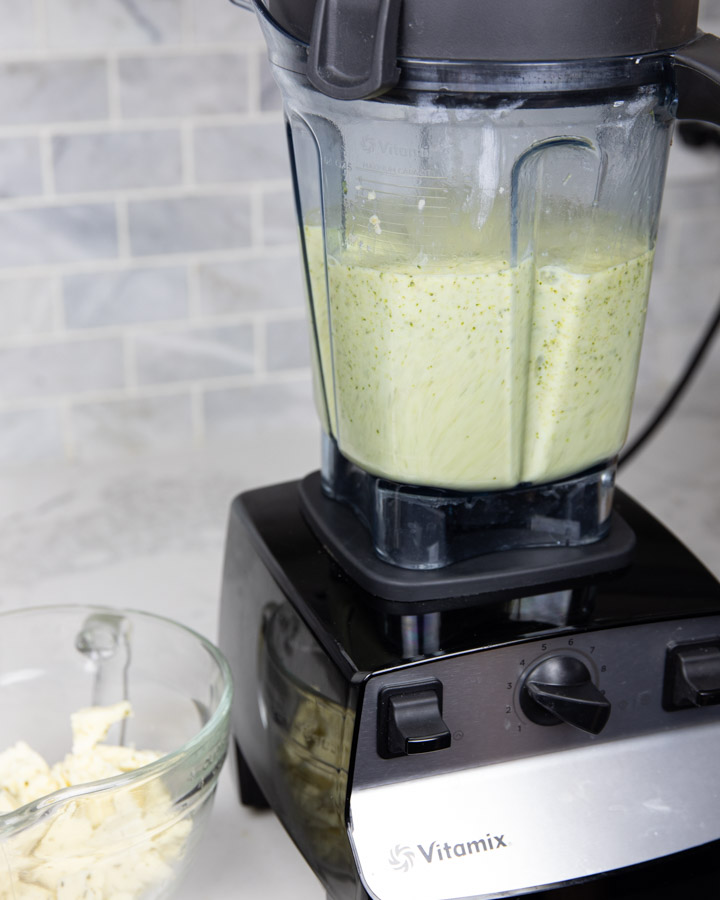 Sarcasm aside, truly be careful when blending anything hot. The Vitamix has never done this to us and seems to handle the pressure well. However, whatever blender you use hold that lid tight!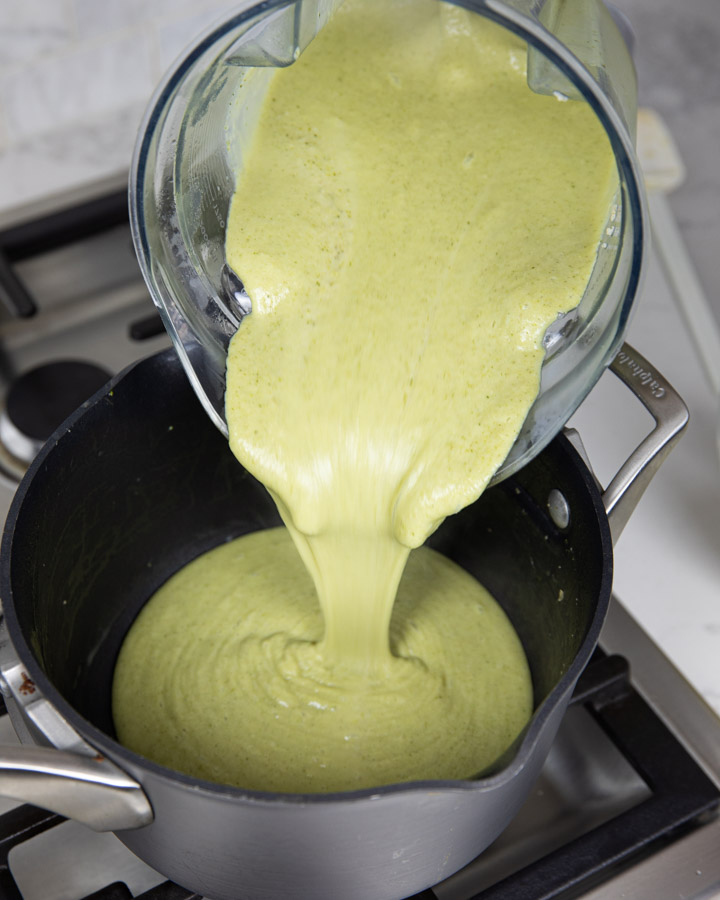 After you've blended the base for your soup, pour back into your pot, stove top. Simply add the cheese, stirring well to ensure it fully melts.
Broccoli Soup
Course: Soups
Cuisine: Canadian
Difficulty: Easy
A vegetable powerhouse, broccoli is filled with nutrients, vitamins, antioxidants and fiber. There's not many vegetables better than to make a green comfort soup your entire family will enjoy! This soup is smooth and full of rich flavours.
Ingredients
2 tbsp butter

1 cup onion, roughly chopped

4 cloves garlic, pressed

6 cups broccoli, roughly chopped

4 cups beef or vegetable stock

3 tbsp gluten-free oats

2 tsp salt

2 cups cheese, cubed

Optional – cilantro, chopped
Directions
Melt butter in stockpot on medium-low heat.
Add both onions and garlic and cook till transparent.
Combine, stock, broccoli, oats and salt and simmer for approximately 8 minutes.
Pour into blender and purée.
Pour soup back into stockpot and add cheese. Stir well to ensure well melted.
Top with extra grated cheese or chopped cilantro.
Spoon it up! Stacey and Meg
Happy St. Patrick's day. May we all find a glimpse of a rainbow this week.