The countdown is on! Christmas is around the corner! It's the last week of school…everyone is ready for a break from the schedule. We can all do it. Unfortunately, covid restrictions have tightened within Alberta and so we're all getting cozy by the fire- none of us are travelling further then our own homes to celebrate. This however doesn't mean we can't celebrate!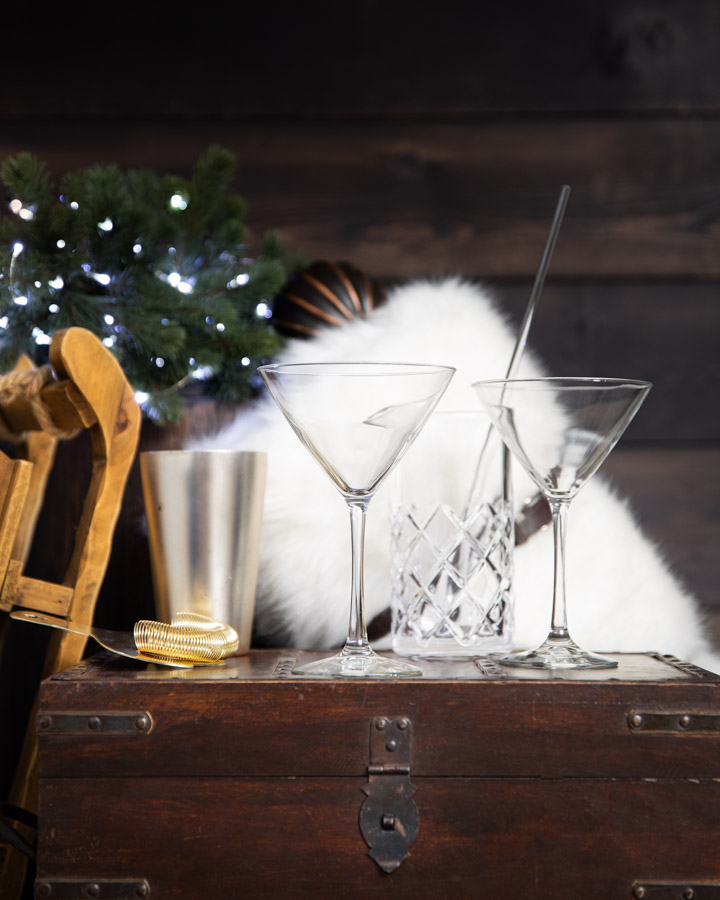 The silver lining of celebrating at home? You can wear your flannel PJ's, fluffy slippers, messy bun and still sip the finest of martini's. Our recipe for a Cococoffee Martini will carry you through. We promise.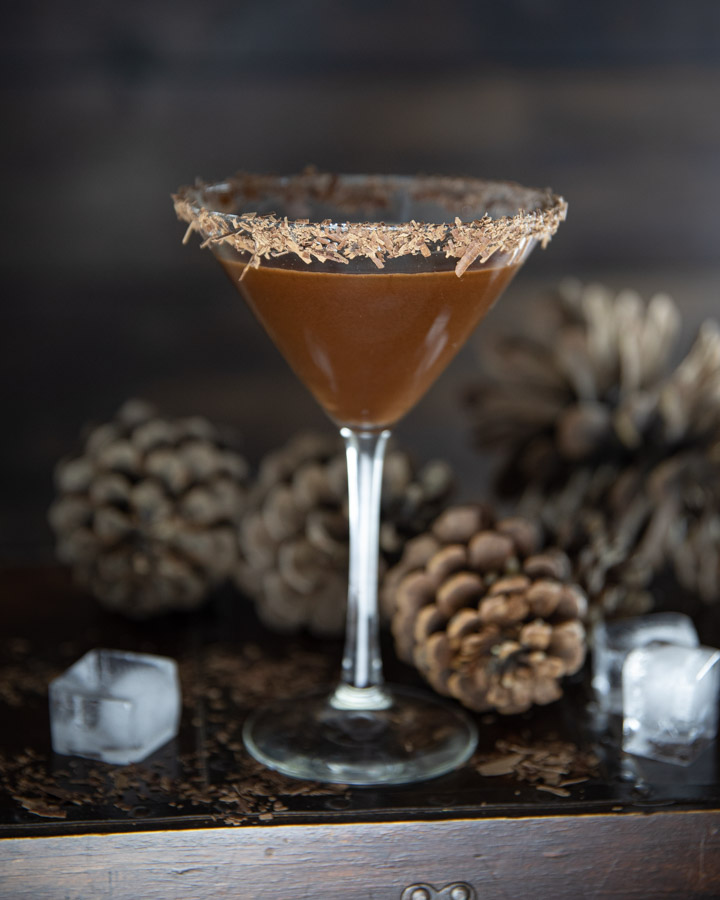 We have once again partnered with Cococo Chocolatiers in using their finest Dutched Cocoa Powder and Chocolate Shavings. An exquisite pairing for your slippers!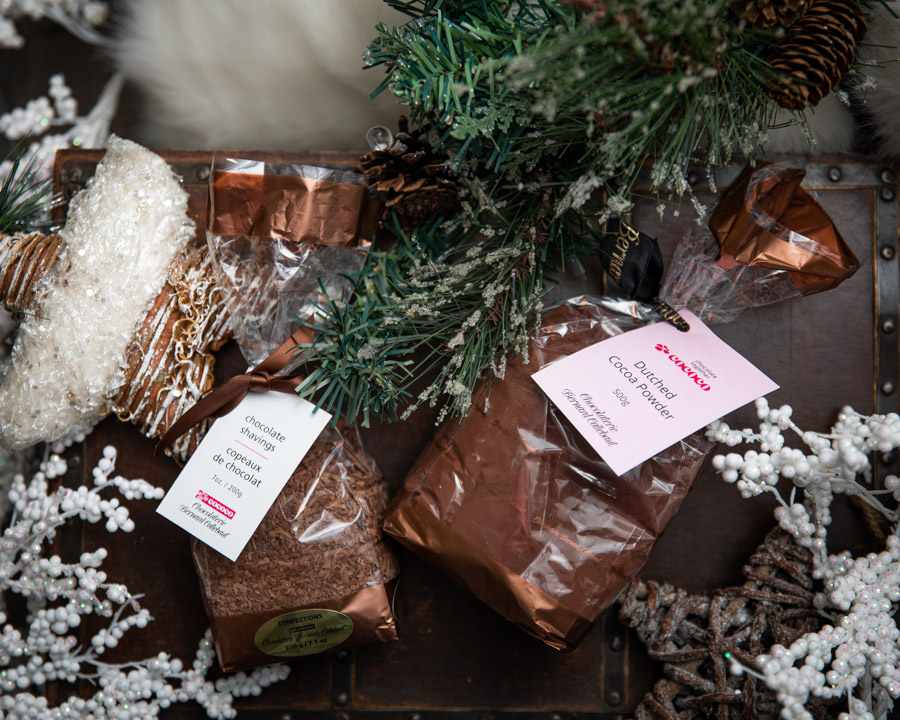 Cococo Chocolatiers Dutch-Processed Cocoa Powder is the perfect addition for our martini because of its has a smoother, darker notes. Being able to incorporate a more raw source of chocolate in this recipe was something we were super excited about. All too often you have a drink that has an artificial chocolate flavouring and we didn't love that idea. They never taste like the real deal!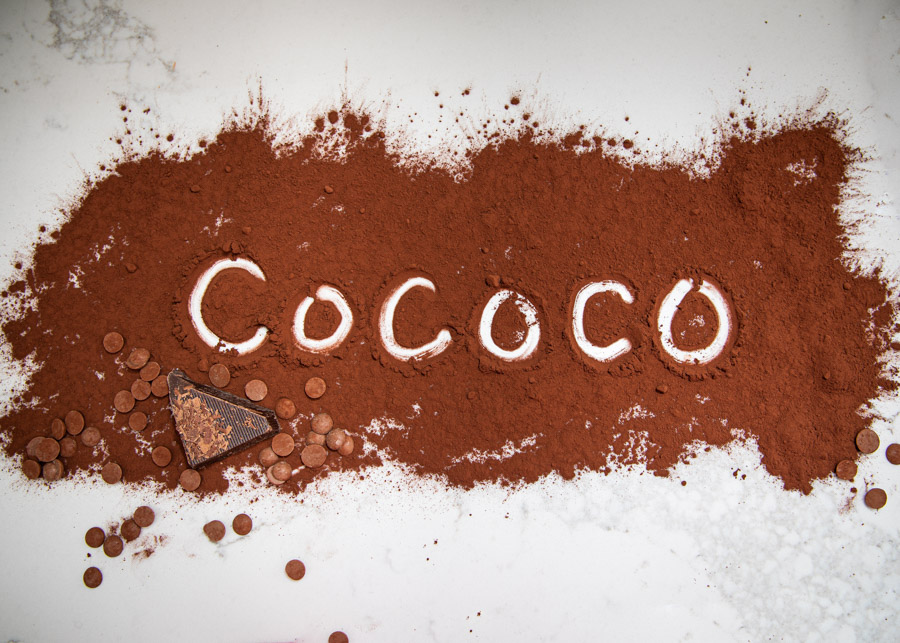 Cococo's dutch processed cocoa powder is woodsy and mellow. Excellent for setting the mood. Lol, slippers or black dress…it's a martini evening.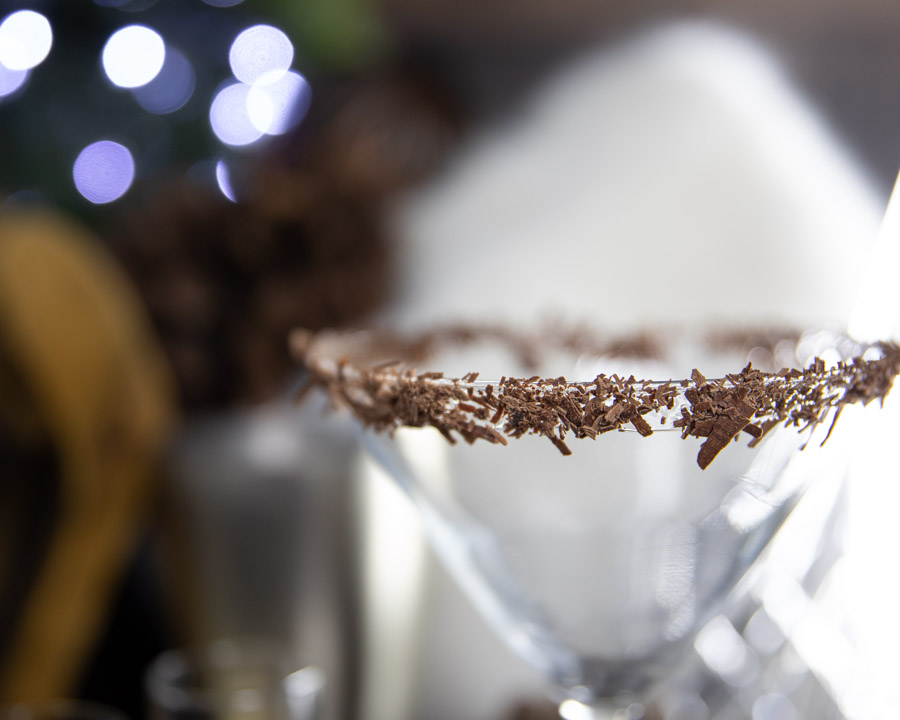 We have to mention the chocolate shavings from Cococo Chocolatiers. They make life so simple and easy! Who has time to do this?! It's Christmas, go and get a bag. You'll rim your glasses, shake over cakes, add to cookies, top a hot chocolate; and find numerous other ideas to spread the shavings. You can choose- milk chocolate, dark or mixed!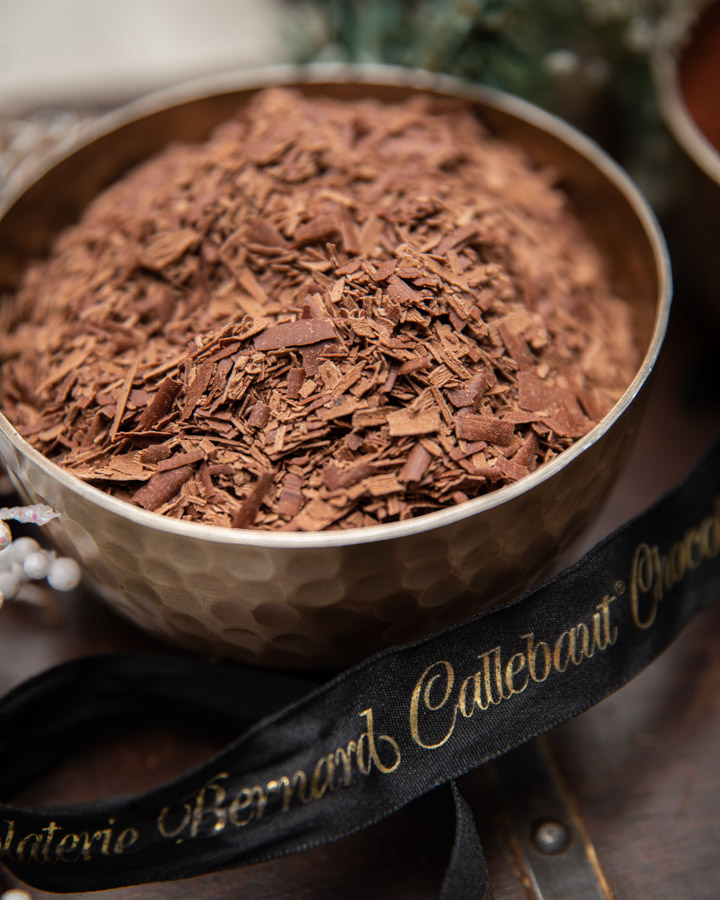 Christmas or not; our Cococoffee Martini is the perfect option for winter. It's warm undertones and smooth sips will warm you inside out. Not a difficult recipe, it's easily created at home. Let's get started. Pull out your cocktail shaker and let's mix!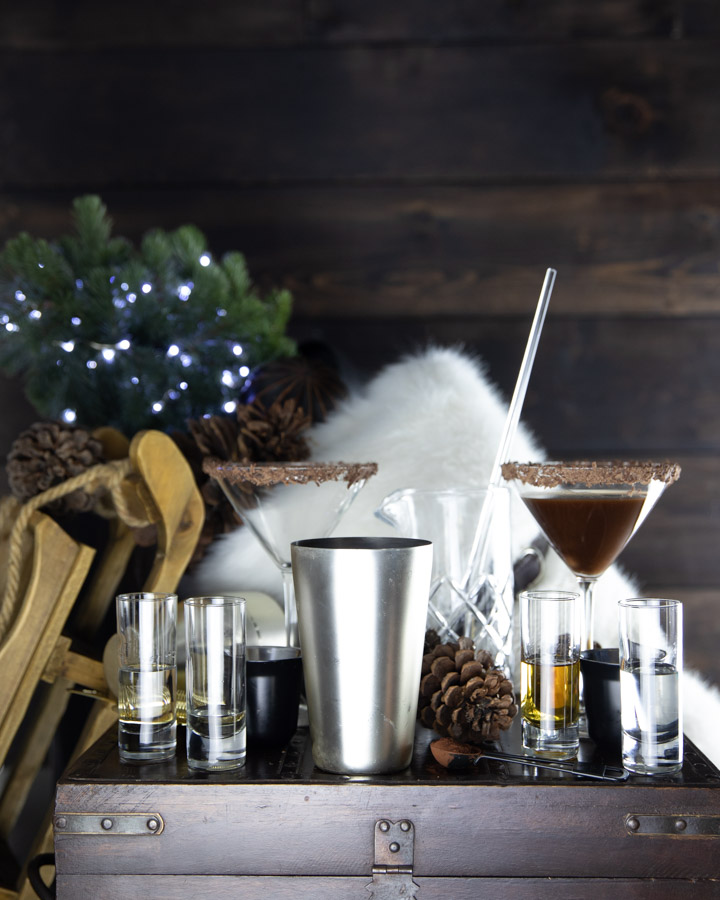 You'll start first with 4 oz. coffee. Go ahead and use decaf if you're heading into the evening hours…we get it 🙂 Then continue to add the other liquors and spirits. Last, measure the Cococo Chocolatiers Dutch Processed Cocoa Powder.
Add your ice and shake.
Find your glass and you're ready to pour. This martini is so simple and can be enjoyed within minutes. It's five o'clock somewhere in the world isn't it?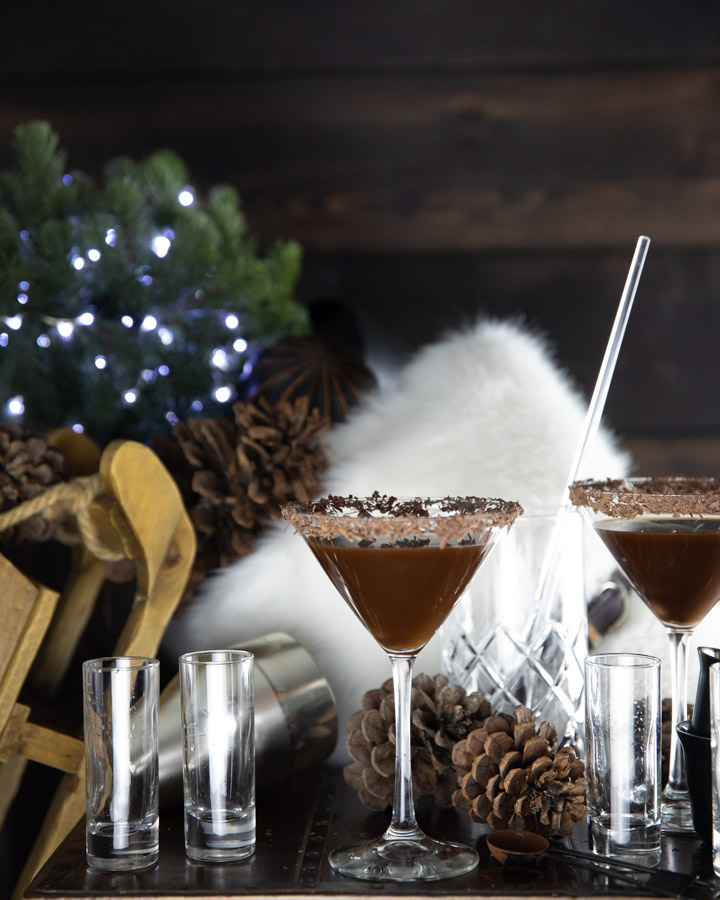 The essence of the holidays all within a single sip. A smooth, dark and woodsy citrus to be enjoyed at home…Merry Christmas!
Cococoffee Martini
Course: Beverage
Cuisine: Canadian
Difficulty: Easy
The essence of the holidays all within a single sip. A smooth, dark and woodsy citrus martini to be enjoyed at home. Black dress or slippers, the perfect option for winter.
Ingredients
4 oz. brewed coffee (decaf optional)

1 oz. creme de cacao

1 oz. cointreau

1 oz. dark rum

1/2 oz. vermouth

ice for shaking

Optional – Cococo Chocolatiers Chocolate Shavings for rimming the glass or sprinkling after poured
Directions
If rimming glass with Cococo Chocolatiers Chocolate Shavings, go ahead and do so first. (We used a bit of light corn syrup to help the shavings to stay in place )
Combine coffee, liquors and spirits in cocktail shaker.
Add Cococo Chocolatiers Dutched Process Cocoa Powder in cocktail shaker.
Add cubes of ice, place lid on shaker and shake well.
Using bar strainer, pour 2 Cococoffee Martini's into prepped glassware.
Decide if your evening at home is black dress or fluffy slippers, Cheers!
Stacey and Meg