There's really not much better than a scoop of guacamole! Our families and kids all love this green avocado-based dip. The funny part? Our kids don't like avocados yet love guacamole. Go figure. Definitely guacamole for the win.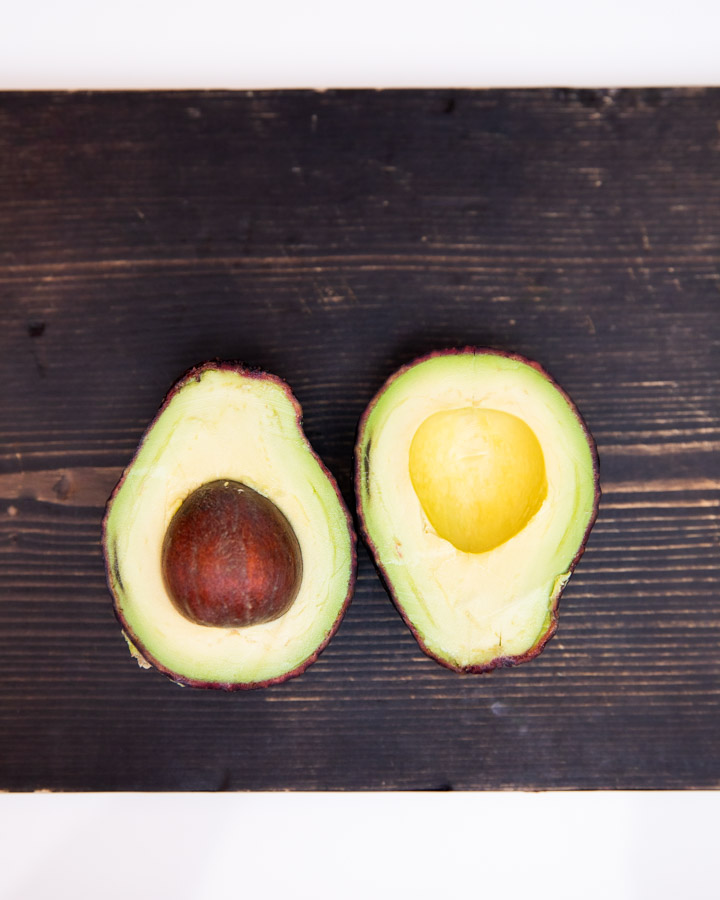 This Mexican inspired dip is so incredible and we can't imagine a Mexican dish without it. However, it doesn't have to stay within these borders. We love topping a burger, salmon, chicken, or adding guac to a salad or sandwich. The list of where this incredible and nutritious dip can be enjoyed is endless.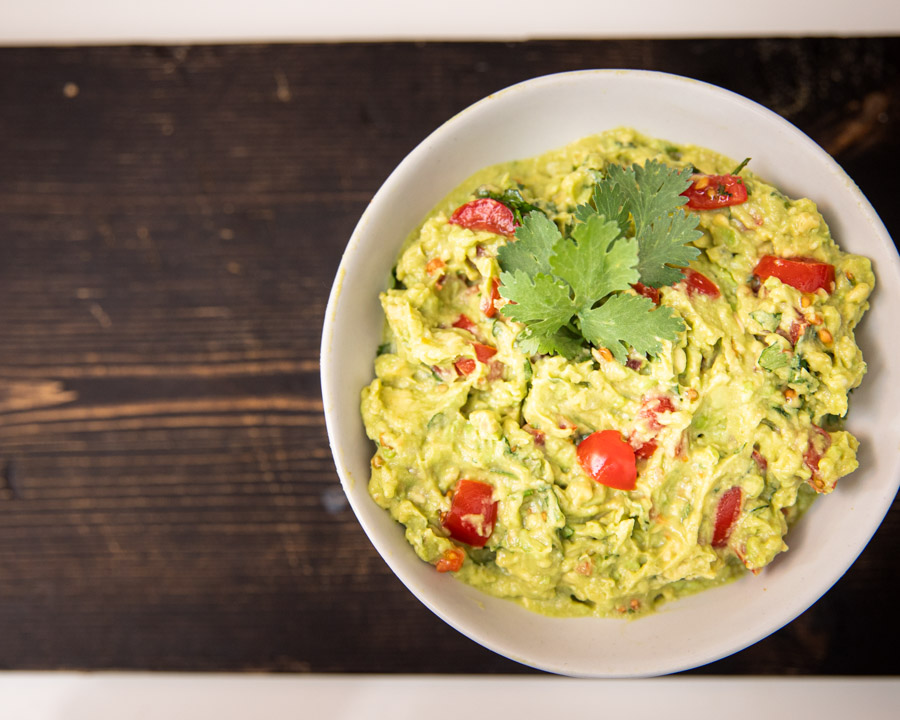 Nutrious? YES! Guacamole packs an impressive punch! Not only is it's main ingredient avocado, this recipe has an addition of tomatoe's and garlic. Avocado contains heart healthy fats and gut healthy fiber. Don't wait any longer to try this recipe, we're pretty sure you'll join the kids on this one. Even if you don't like avocados. Lol.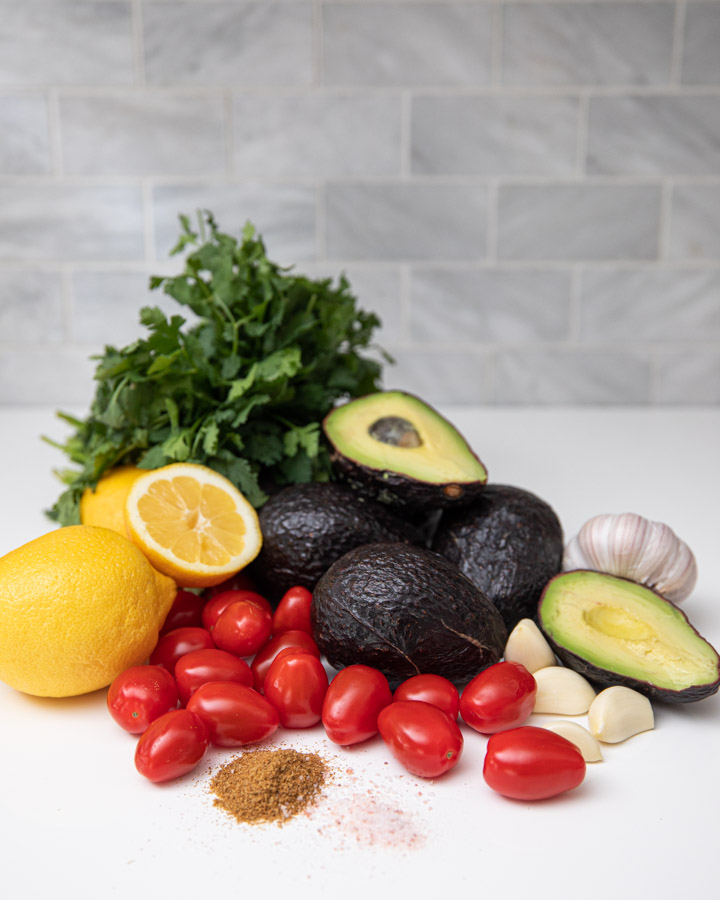 Now, we need to tell you all a secret….ssshhhh. Did you know that you don't have to cut an avocado out of it's peel as soon above?…
Well, guess what? If you're making guacamole, go ahead and slice the avocado in half and the simply squeeze the outside peel together. The avocado will squish out and your peel completely empty. It doesn't look pretty but we think it's brilliant and you're half way done with mashing!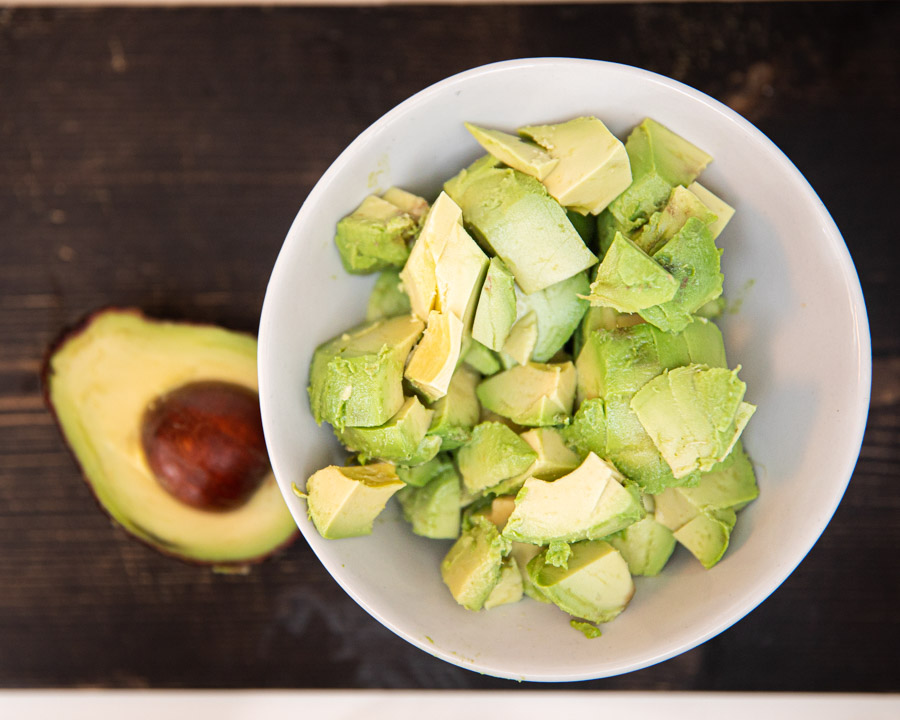 Either way, get it in a bowl and lets get mixing. Ha, guacamole is in your future soon!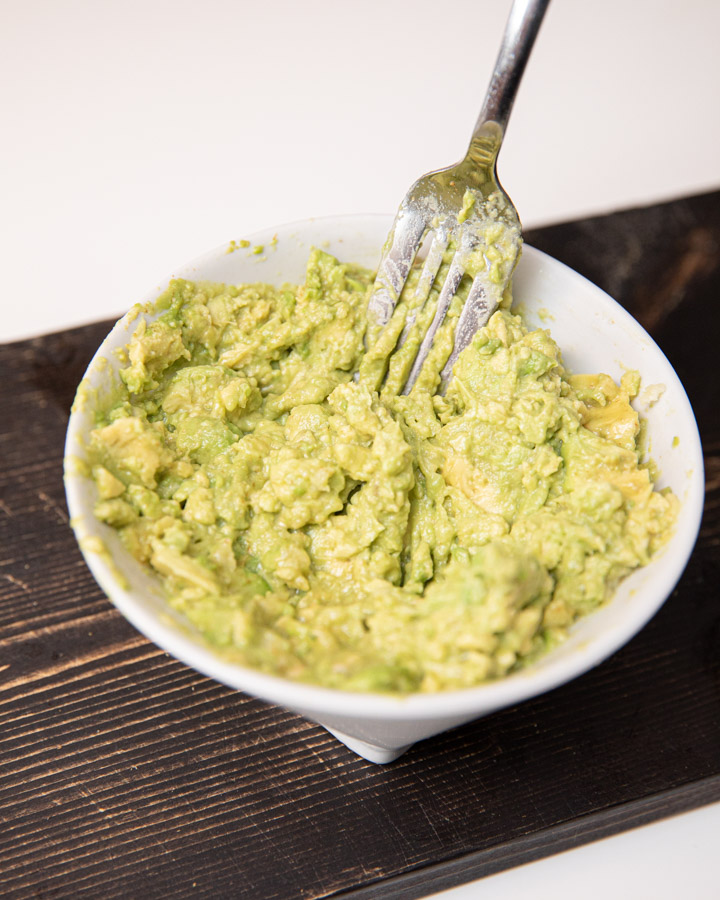 Guacamole
Course: Dips, Sides
Difficulty: Easy
Get mashing, dipping, and spreading. This incredible heart healthy and gut healthy guacamole serves amazing on burgers, chicken, fish…the options are endless!
Ingredients
3 ripe avocados, pitted and mashed

1 lemon, juiced

1 tsp cumin

1/2 tsp salt

2 tbsp cilantro, minced

1/4 cup tomatoes, minced

2 cloves garlic, minced
Directions
Combine all ingredients in medium sized bowl, mix well.
Start dipping, scooping or spreading! Holy guacamole…that's it 🙂 Stacey and Meg
Hint: To keep your guacamole from going brown if you have any leftover (is there really ever?), keep the pits from the avocados and stir them into the bowl with the remaining guac.
If you're looking to rush the ripening process of an avocado, place it in a paper bag and leave it in a dark cupboard for a day or 2….It will be perfectly ripe and ready to go. Lol, just don't forget about it! Happy mashing.