Icing…hhhhmmm…who doesn't love an amazing icing?!? How much of it ends up on the cookie and how much is eaten right off the spoon?!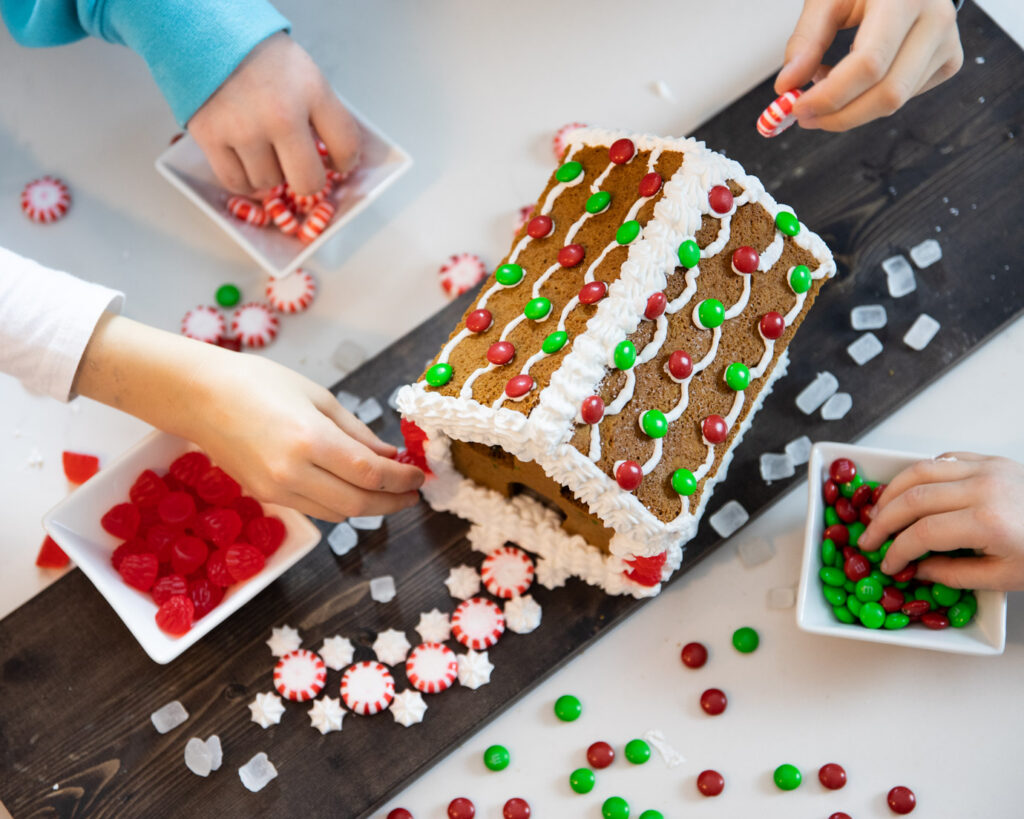 Royal frosting is literally a food cement in our minds:) Honestly!! It is the mortar to hold your gingerbread or cookie houses together and the glue for all the candy decorations. It's a necessity!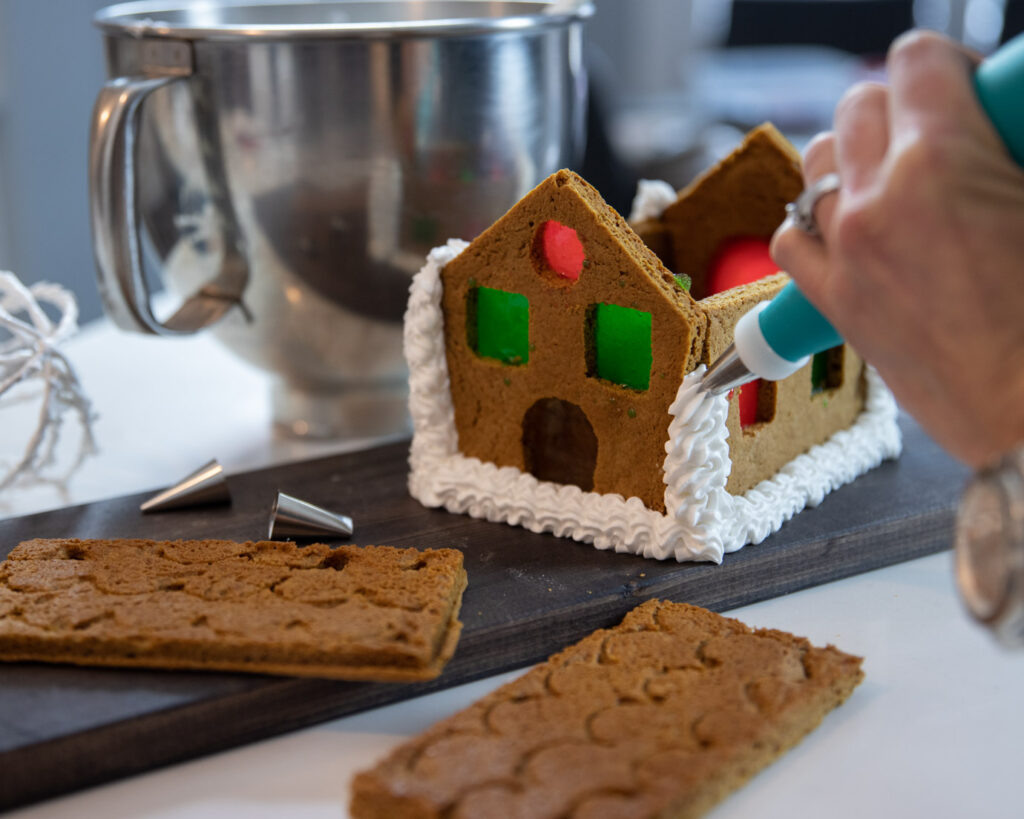 Our recipe for royal frosting is literally 3 ingredients. We know, you're wondering for something so amazing… only 3 ingredients? Royal? YEP!! It's truly that easy. You'll never look back with its accessible ingredients, simple method and brilliant white colour, and ambitious holding strength.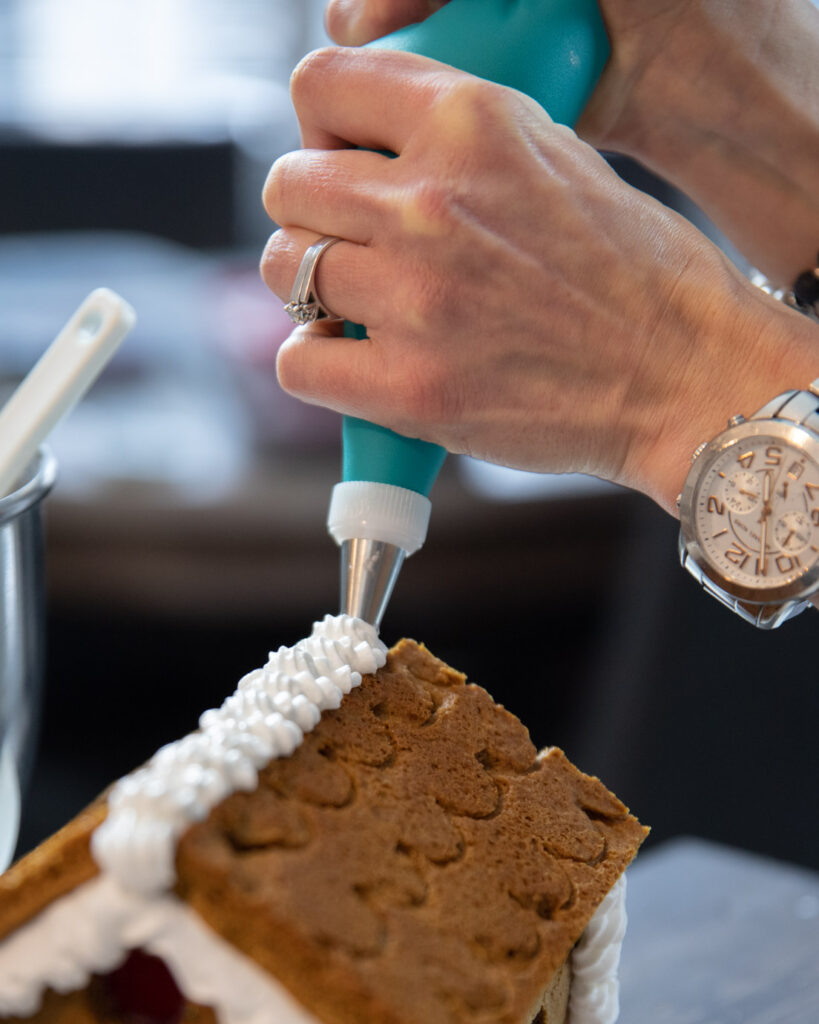 Royal Frosting
Course: Frostings
Difficulty: Moderate
This Royal frosting recipe is exactly that – white as the winter falling snow, fluffy when piped onto a cookie, and strong like cement! It's the PERFECT icing to carry on the families Christmas tradition of constructing children's infamous gingerbread houses.
Ingredients
3 egg whites

3 1/2 cups icing sugar

1/2 tsp cream of tartar
Directions
In mixer bowl, separate 3 egg whites.
Add icing sugar and cream of tartar. Mix well,
Beat on med speed for approximately 8-10 min until stiff peaks form.
Fill into icing bags to pipe on cookies or cement those gingerbread walls!.. perfect for adding candies too.
When not using, be sure to cover bowl with damp towel as icing dries very quickly.
Happy decorating, Stacey and Meg
Notes
Icing makes enough to build and ice for candies ONE gingerbread house. (Approximately 6″ x 8″ in size
Lets get baking and decorating and have some holiday fun!