Oh those little sweet sugar cookies…those amazing bites of pure bliss. A simple cookie that can literally stop the world around you for that one moment as you take a bite, close your eyes and let yourself indulge.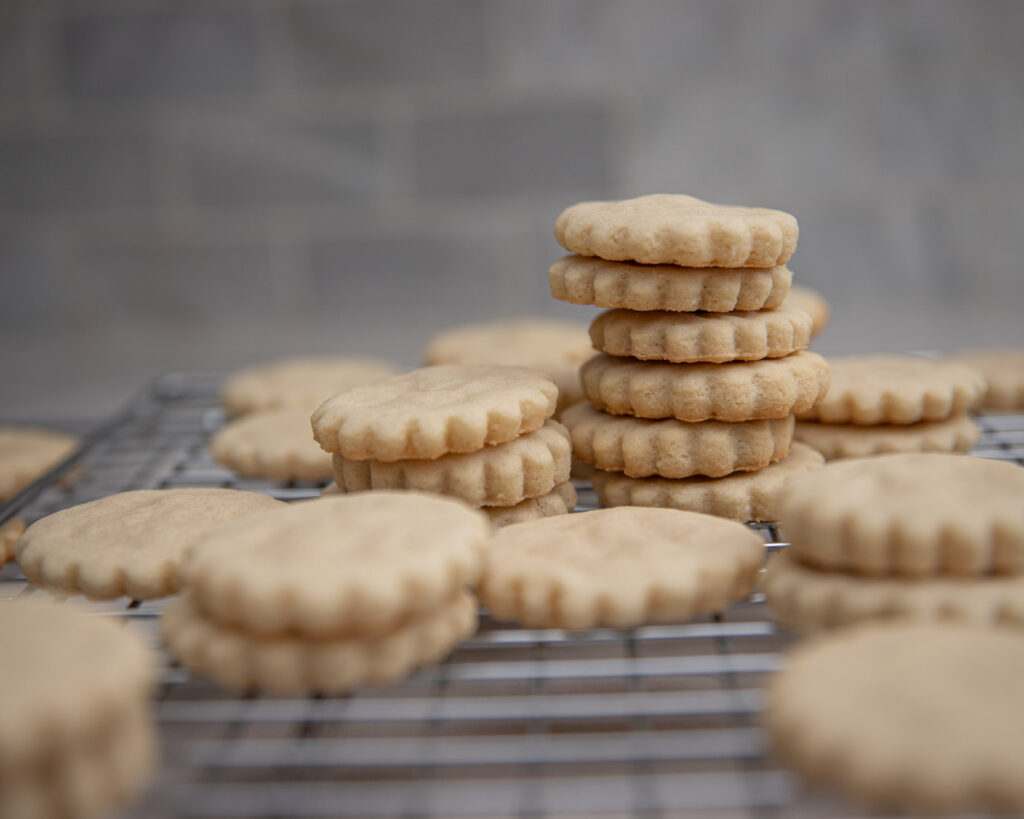 Before we continue, did we mention yet that we LOVE sugar cookies? Well maybe we need to address the fact that we don't know anyone who doesn't love sugar cookies!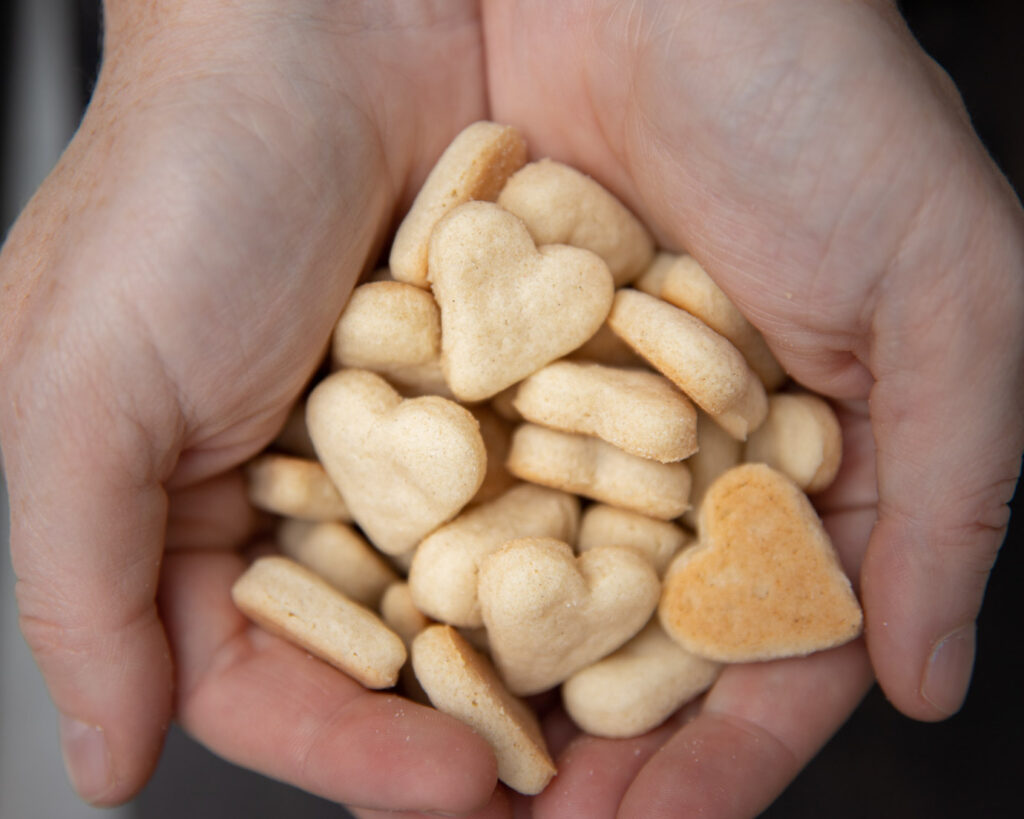 This recipe begins when Stacey and her son (7 at the time) found out they were celiac and gluten-free sugar cookies became a mission. We needed to find a solution to this cookie. Not just any solution, but it needed to taste just like her Grandma's did growing up.
First things first, we immediately pulled out Grandma's recipe card. The stained edges and pen starting to fade, it was a recipe of love. We needed to ensure that we did it justice in its transformation to gluten-free!
We immediately got to work! Ha, and drank a lot of coffee. A lot of coffee. Coffee…mmmmm…we need to acknowledge it's a very important part in the CUT kitchen…music Momma, soccer Momma, hockey Momma, horse Momma…Wives…We're not kidding when we say we're here to equip you with recipes that have accessible ingredients and can be prepared even though you have busy schedules. Alright back to the sugar…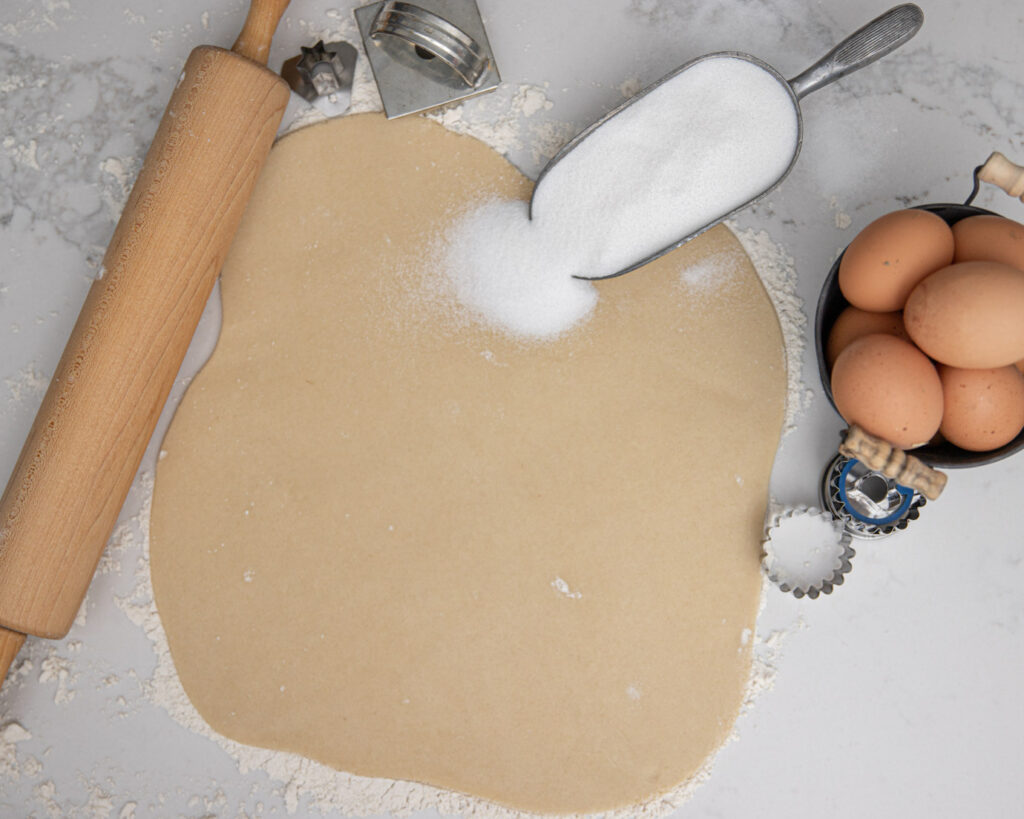 This recipe will amaze you with it's rolling abilities. For those of you who have made sugar cookies before, gluten-free or not, you will know that after a couple times of rolling out the dough it tends to dry quickly and fall apart. Not this dough!
We rolled and rolled, and re-rolled again, and just kept cutting. Remember to keep flouring the surface before rolling with CUT flour so it doesn't stick.
As much as we remember Grandma decorating these cookies with her buttercream frosting, (which you absolutely can!) we wanted to take another spin on the Sugar cookie. We fondly remembered Grandma's Jam-Jam cookie and decided to spread our favourite gluten-free jams instead.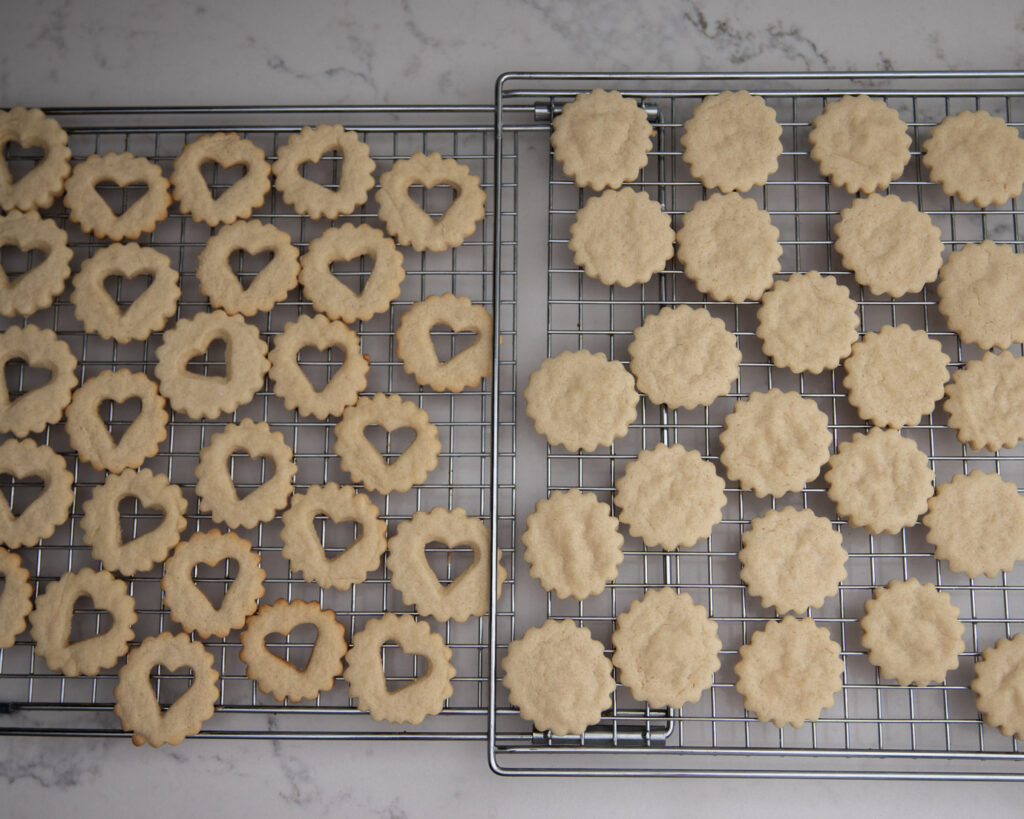 The result? A hybrid gluten-free bite encompassing both of Grandma's Sugar cookie and Jam-Jam recipes. We were thrilled!! They taste SO GOOD.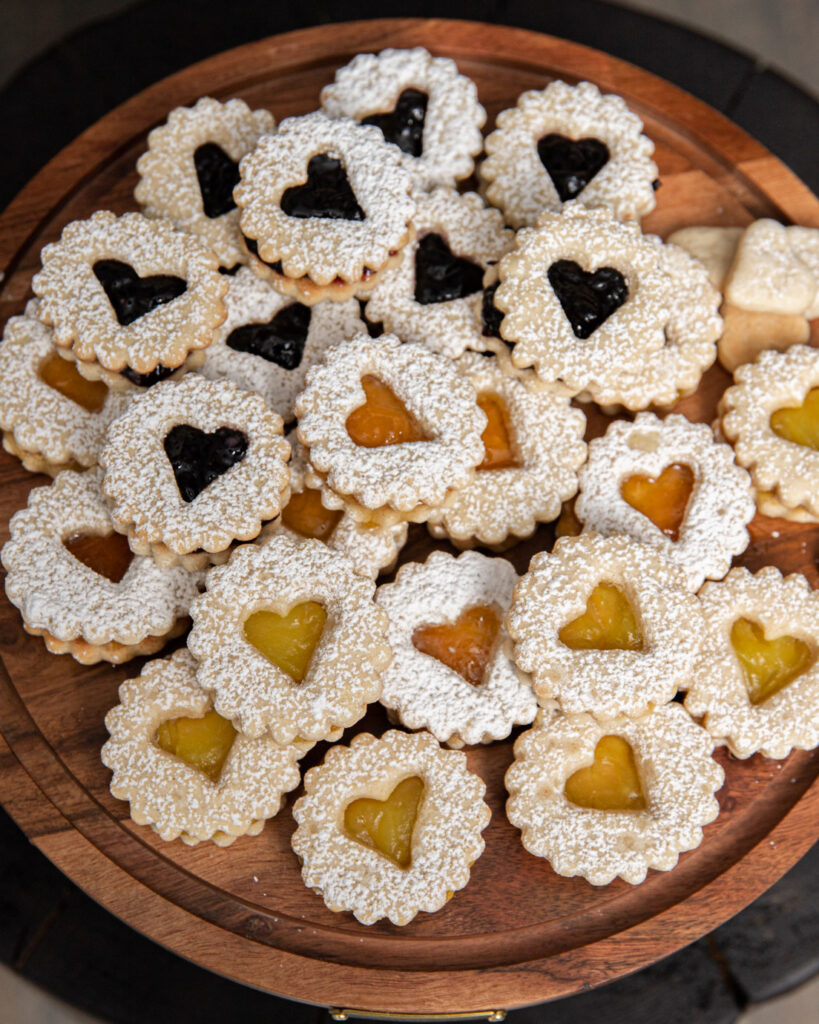 Mission accomplished. Gluten-free sugar cookies. We hope you'll enjoy this recipe as much as we did preparing it. It's a gem that we hope our kids will pass along to their kids. Thank you Grandma.
Grandma's Sugar Cookies
Course: Dessert
Cuisine: Canadian
Difficulty: Easy
Our Grandma's Sugar Cookie recipe. Exactly the one you remember growing up. Nothing's changed…except it's gluten-free! We promise that this recipe tastes exactly as it should!! It's simple and easy to blend, roll and bake. We spread jam between cookies and made sandwiches! A Sugar Cookie, Jam-Jam. Amazing.
Ingredients
1/2 cup softened butter

1 cup sugar

1 egg

1/2 tsp salt

2 tsp. baking powder

2 cups CUT flour

1/4 tsp almond extract

1/2 tsp. vanilla
Directions
Preheat oven to 400°F.
Beat butter and then add sugar and egg. Beat again.
Combine all other ingredients and mix well.
Make dough into 1-3 balls. Whatever you find an easier size to work with.
Sprinkle flour on rolling surface. Place ball of dough on surface and roll approx/ 1/4 " thick.
Using cookie cutters, press out shapes.
Transfer to slightly greased cookie sheet and bake approx 7 min, depending on how large of shape you've used. The cookies should be slightly golden brown on bottom when baked.
Optional- Spread with jam and make cookie sandwiches or simply ice them with your favorite butter cream or Sugar cookie icing! 🙂
Thank you Grandma, Stacey and Meg