It's officially October! The most incredible fall season is present right now. The leaves are red, orange and yellow and scattered everywhere; the days have been warm, the night's cool. It's perfect for growing pumpkins!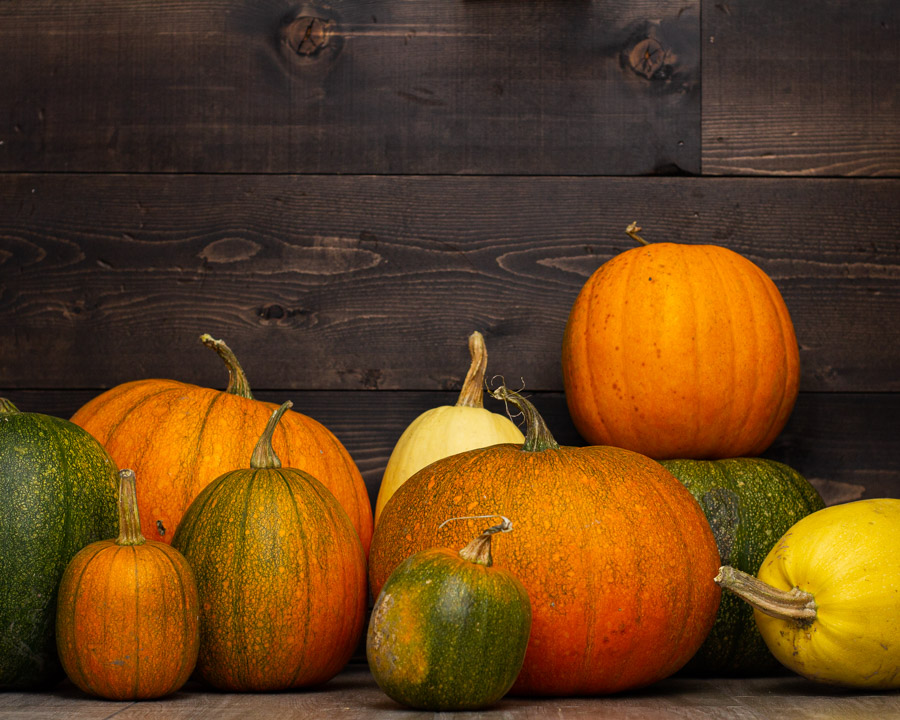 Not to mention – it's Thanksgiving next weekend and everyone is looking forward to a long weekend. A long weekend sounds exactly what both our busy families need right now but we have to be honest, we're also looking forward to more delicious, marbled Pumpkin Loaf!!! It's so incredibly moist, spiced perfectly and marbled with COCOCO Chocolate. Lol, can we say anymore?! Yep. Pumpkin and Cococo Chocolate.
Following suit of most our recipes, we like to keep things simple. We promise that this luxurious recipe will not disappoint! It's easy and tastes incredible!! Can it get any better? We think not.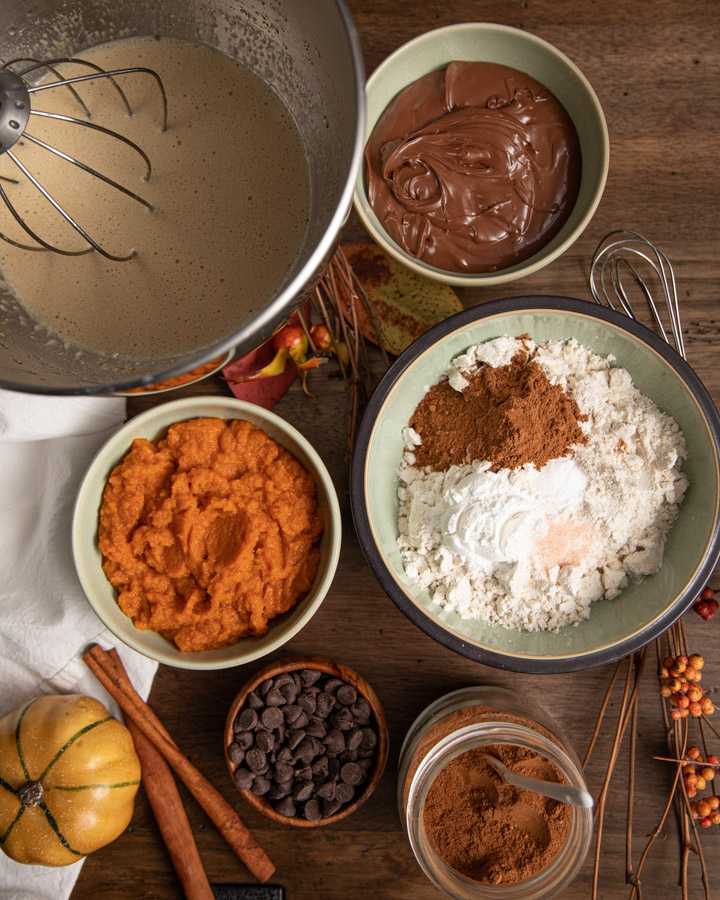 Literally, pull out your electric mixer and combine everything in one bowl. Just measure and add it in. You'll have a few Cococo drops left over…don't forget to sneak a few without the kids watching! From experience, they'll want some. Trust us, Cococo chocolate is hard to share! It's just that delicious. Have a few "Drops" and back to the recipe…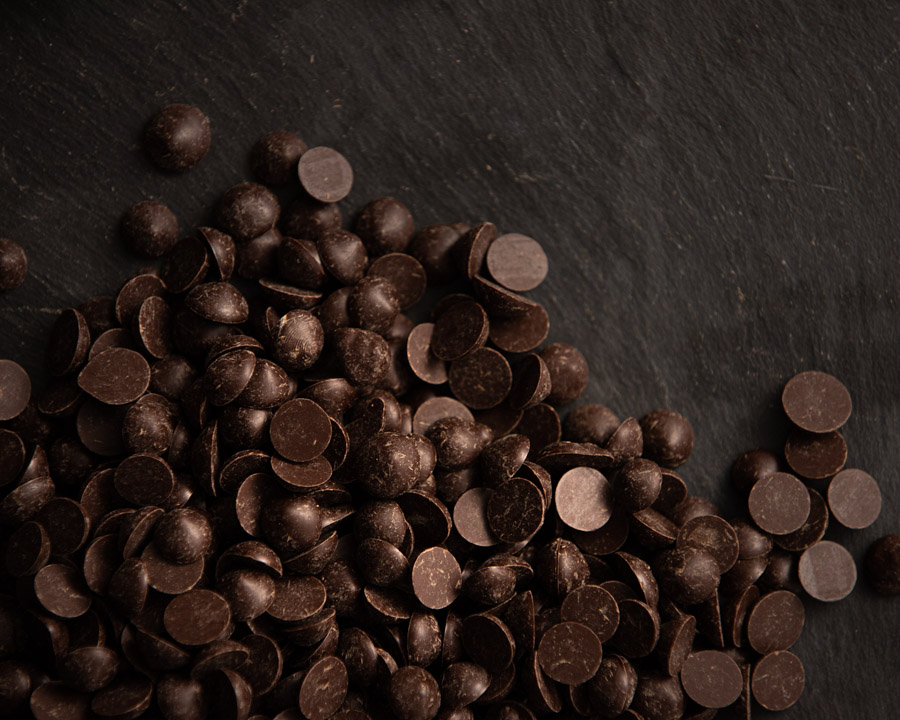 Once the pumpkin batter component is mixed, you'll melt on low heat the Cococo Chocolate drops and a nut butter of your choice. We love using almond butter due to it's mild taste. However, be adventurous and go ahead and try a peanut butter, or maybe a cashew butter?! Even a hazelnut spread like Nutella works great. They're all amazing options and each will give your end result a slightly different taste.
So here's the trick to make this the treat…you'll layer the pumpkin batter with melted chocolate drops and swirl the batter before baking. This gives the loaf a slight marbled effect. It looks a bit tricky, but it's not at all. We promise, you got this!
Pumpkin, Cococo Chocolate, pumpkin, Cococo Chocolate…DELICIOUS!!!
This loaf is so delicious and so simple to make. We've decided that the hardest part of it all is waiting for it to cool before slicing it. There's only 4 weekdays before the long weekend. The perfect snack to pack for work or school.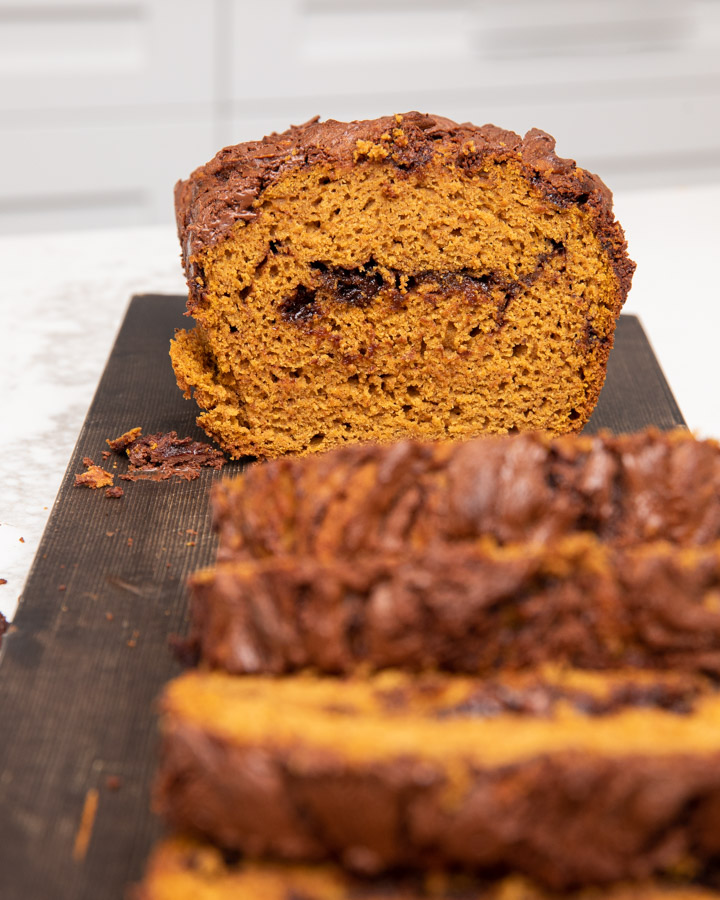 Marbled Pumpkin Loaf
Course: Inbetweens
Cuisine: Canadian
Difficulty: Easy
Perfectly spiced, a pumpkin loaf that is marbled with the finest Cococo Chocolatier drops and nut butter. The result is a bread so incredibly moist, rich in flavour and of course gluten free. The best part? Even the hardest critics, those 8 and 10 years old, will love it.
Ingredients
3 eggs

1/4 cup sugar

1 cup brown sugar

1 tsp vanilla

1 cup pumpkin purée

1/3 cup olive oil

1 1/2 cup CUT flour

1/2 tsp baking soda

1 1/2 tsp baking powder

1/2 tsp salt

2 tsp CUT Fall Spice Mix

1/4 cup Cococo Chocolatier Drops

1/4 cup nut butter (we love almond, cashew or even a hazelnut spread!)
Directions
Preheat oven to 350°F
Using an electric mixer, combine everything except chocolate drops and nut butter.
Stir well.
On low heat, melt chocolate chips and nut butter stirring often.
Grease loaf pan and add 1/2 of pumpkin batter.
Dollop 2/3 melted chocolate over pumpkin batter. Using a knife, cut through the batter and spread chocolate creating a marbled effect.
Layer the remainder of the pumpkin batter and carefully spread over chocolate.
Drizzle the rest last 1/3 of the chocolate over the top of the loaf.
Bake 50 minutes.
Allow to cool on cooling rack. Let cool fully before slicing.
Freezes amazing…Lol, if you have any leftovers once your family catches up with what you made!
Happy Pumpkin month,
Stacey and Meg