Another favorite dressing of both our families. This incredible dressing acts well as a dip or to pour. It's versatility of pairings has endless options. The perfect combination of spice and sweet, we're betting you have most of these ingredients in your pantry already.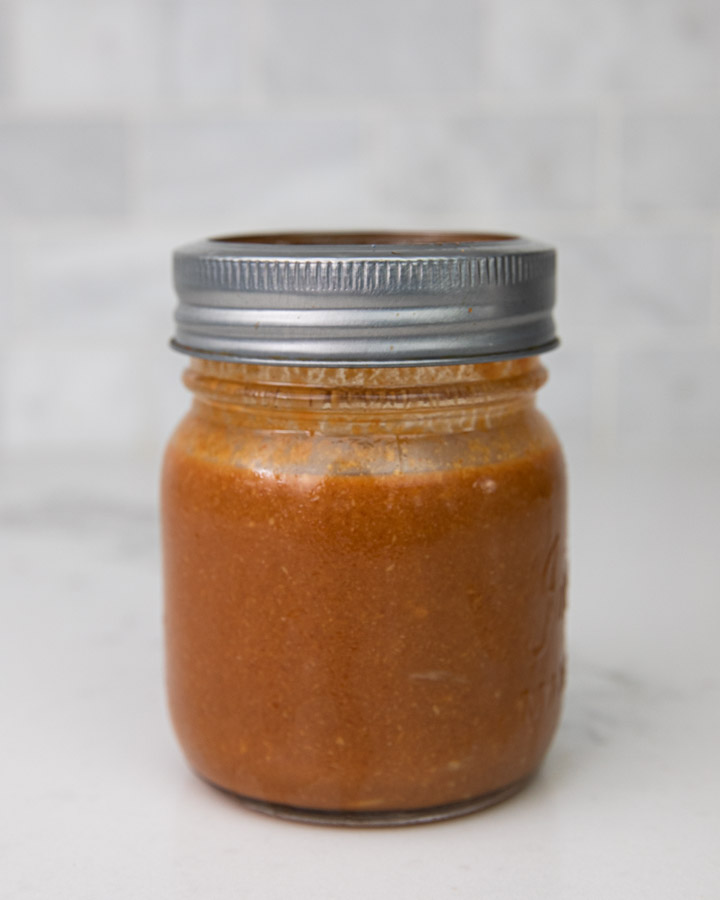 Honestly, we can't begin to tell you how incredible this dressing is! You'll have to make it for yourself just to see. Our kids love it too- dipping chicken strips, veggie wraps or lettuce wraps or even just cucumbers. If you can't tolerate much spice then add half the amount of siracha or sweet chili sauce. However, we promise it's really not too spicy when combined with the peanut butter.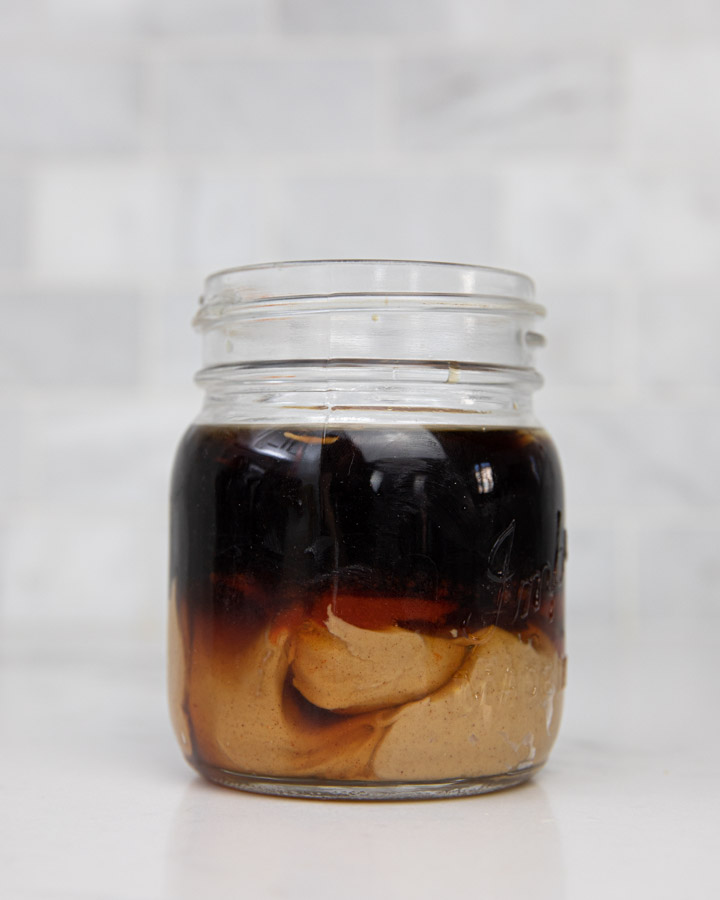 We've also added fresh ground ginger. Did you know how many health benefits ginger has?! One of our worlds healthiest spices, it's loaded with nutrients and bioactive compounds that help support both your body and brain. If you have a bit of time these days, google it for yourself! Or did we just help you with a research project for your oldest?! LOL
We prefer using the real deal. However, if you're housebound and this is all your missing, go for the dried ground spice version. It'll be alright! After all the ingredients are added, put the lid on and give it a shake.
Peanut Thai Dressing
Cuisine: Thai
Difficulty: Easy
This incredible dressing serves well as a dip or to pour. It's the perfect combination of spicy and sweet and it's pairings are endless!
Ingredients
1/2 cup peanut butter

3 tbsp soy sauce

1/4 cup rice wine vinegar



2 tbsp sweet chili or siracha sauce

2 tbsp maple syrup

2 tbsp sesame oil

1 tbsp grated fresh ginger

1 tsp ground pepper
Directions
Combine all ingredients into a jar/container with lid that seals.
Shake well to ensure everything well mixed.
Start dipping or pour with your favorite veggies, meats etc!
Hhhhhmmmm…Peanut Thai,
Stacey and Meg
Start dipping, start pouring and start enjoying.