When we promise something from CUT, we will deliver. Here it is – the monthly popcorn recipe! Another fun popcorn idea to change up movie night. These days when we're all home bound, maybe a little more time on our hands and a little more screens happening…this is a great option. We do truly apologize to our readers with nut allergies…however to the rest of us – school's out, pull out the peanut butter.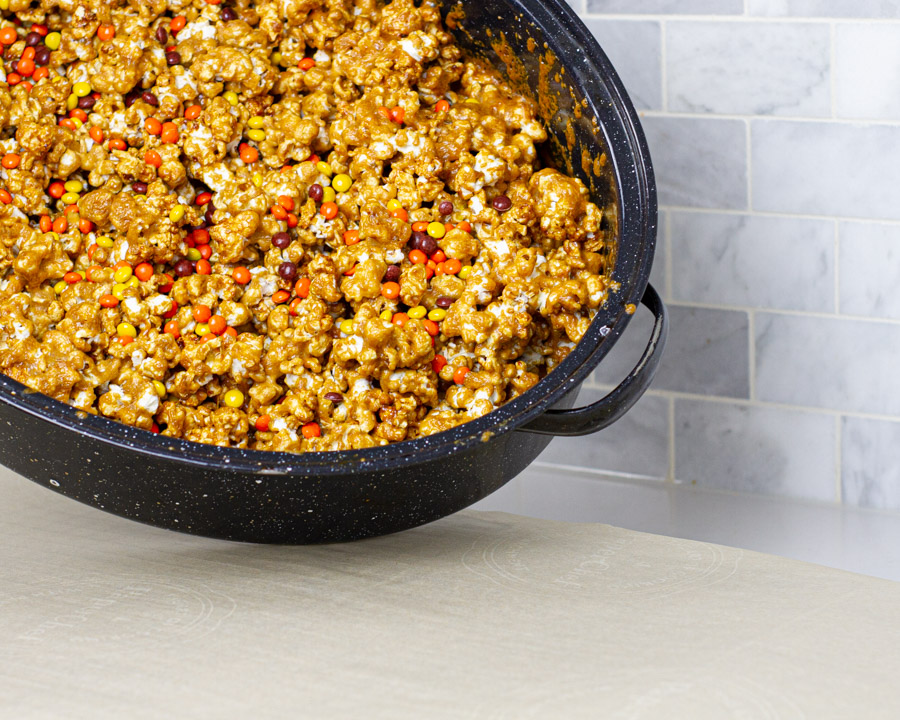 We love keeping things easy and this recipe doesn't disappoint! You'll probably have most ingredients in the house except for the peanut butter candy pieces. You can weigh out the trip to the grocery store right now…or of course Amazon can also save the day. You can also order these on Prime. Lol.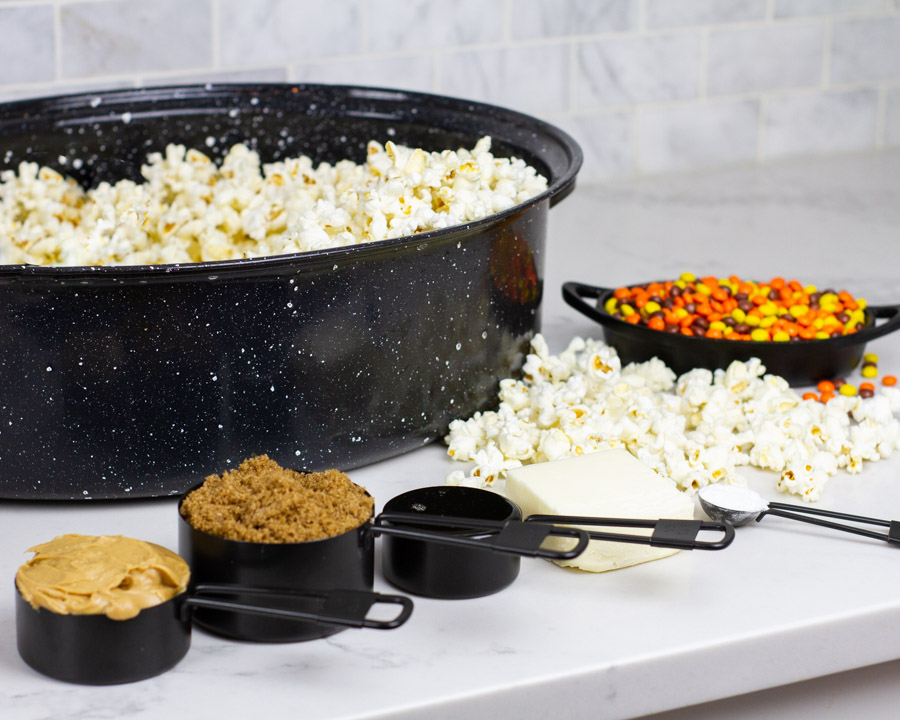 Now if you've already made or seen our recipe for Tawny Popcorn, you'll see it's similar. This is because when we develop a good thing, we'll just continue to build on it! The peanut butter popcorn recipe follows a very similar method, just a few different ingredients. The perfect treat to make with the kids. Here we go!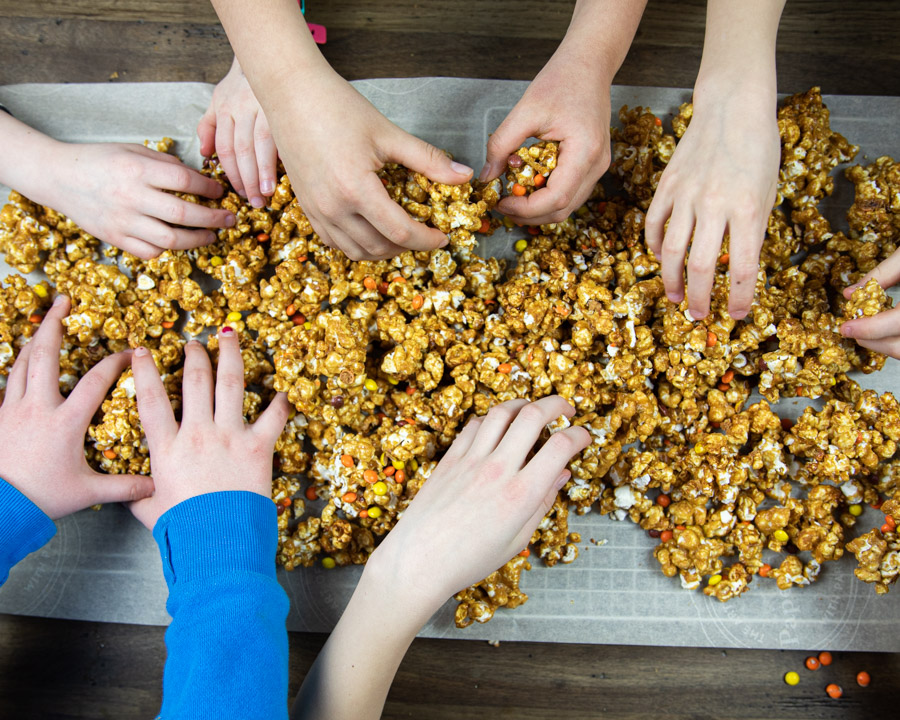 This next step is crucial and important! Don't miss this. Combine all your ingredients except the baking soda and stir well. Once the mixture starts to boil, add the baking soda and watch the chemical reaction appear! Stir quickly and pour over the popcorn once the mixture begins to rise within the pot.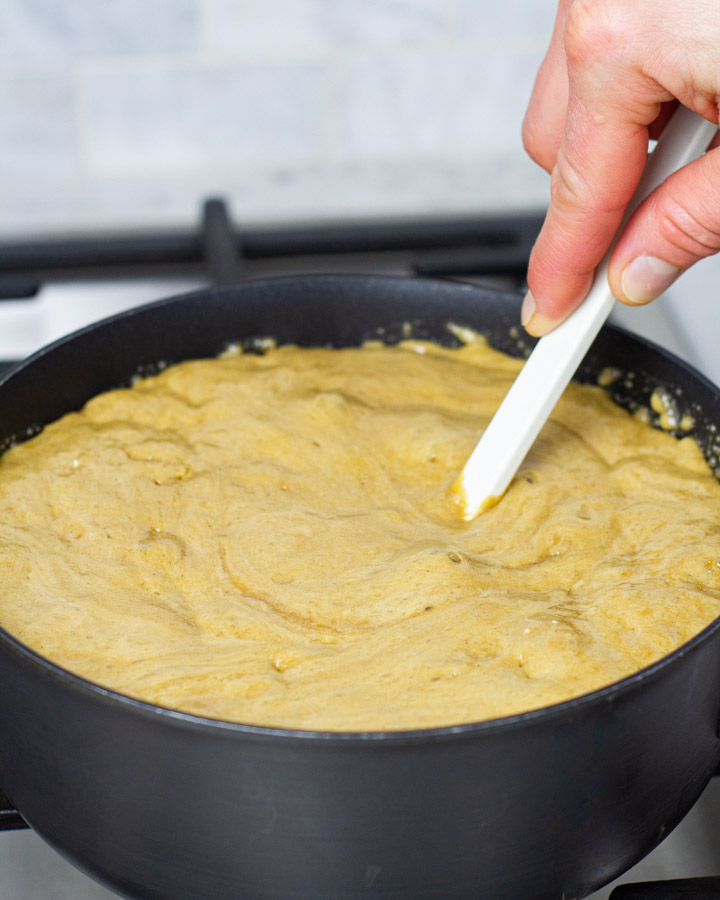 Move quickly and start pouring over popcorn…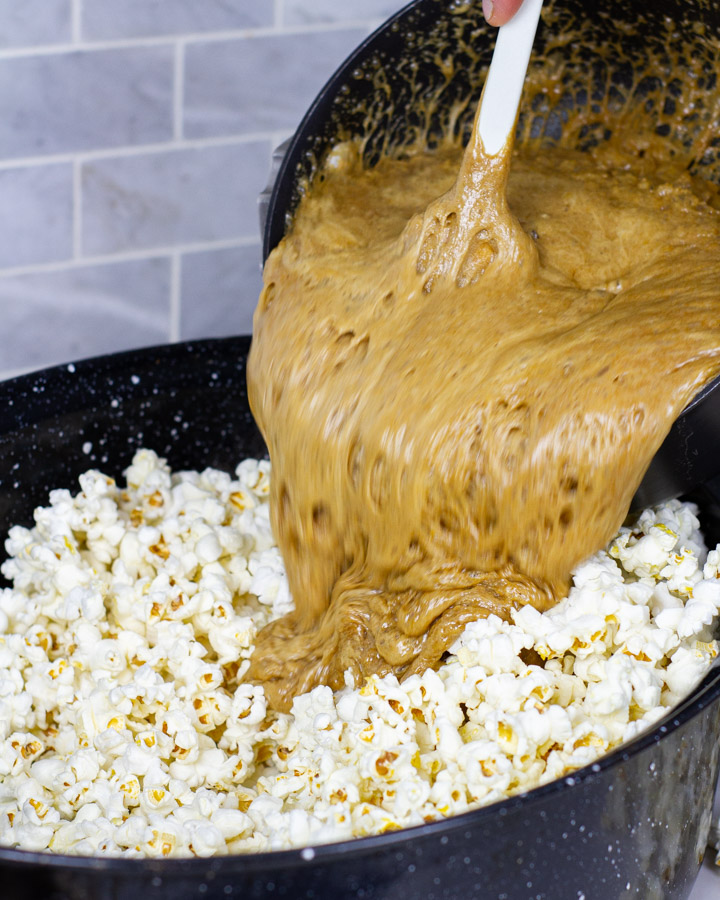 As soon as the popcorn is well coated, into the oven it goes. We know, your mouth is watering already but you'll need a bit of patience. Ha! Clean up the dishes, get the sweat pants on and pick a movie. The popcorn will need to bake for 30 min. Don't go too far though as you'll need to stir at 10 min, 20 min and then again at 25 min when you'll also add the candy coated pieces.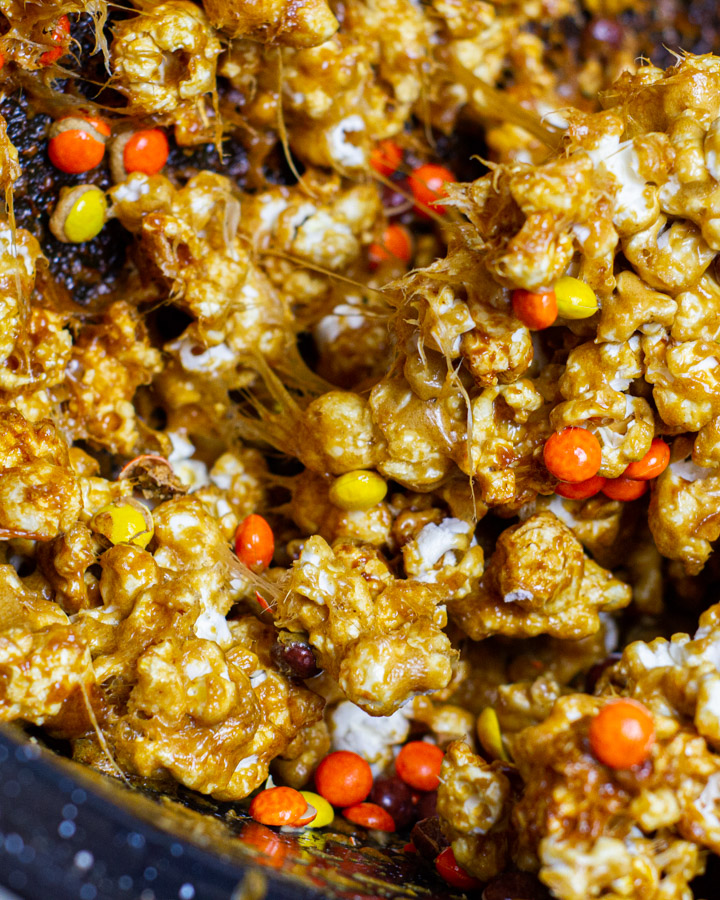 Once the time is up from baking, quickly pour the popcorn from the roaster onto a cooling rack covered in parchment. It will only take a few minutes to cool and then you can fill up your bowl and put your feet up!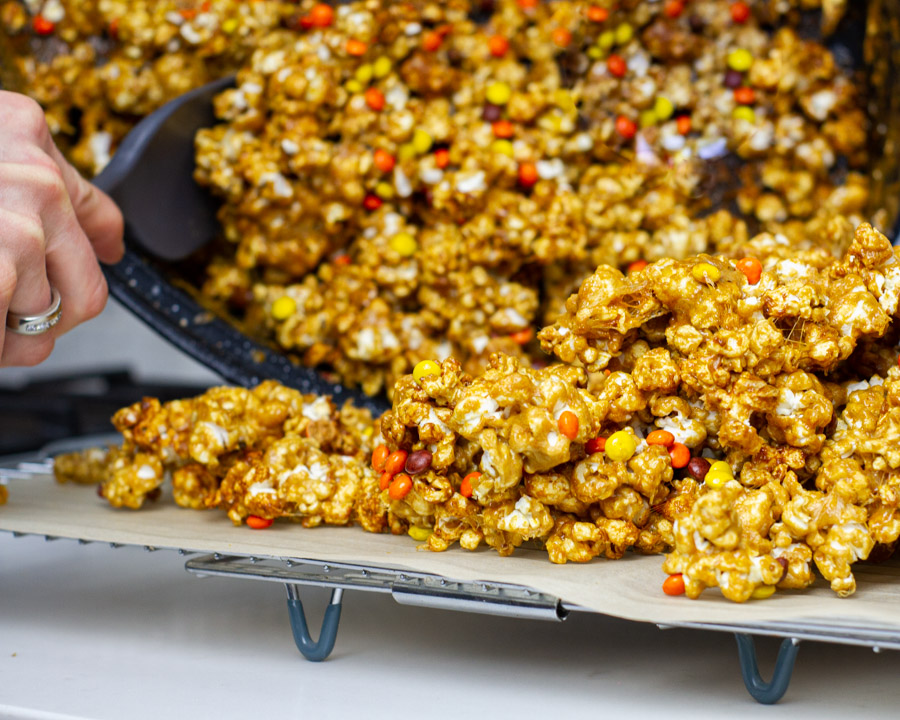 Nutty Crunch Popcorn
Course: Treats
Cuisine: Canadian
Difficulty: Easy
A crunchy, peanut butter lover's delight. Full of nutty peanut butter that's tossed over puffed kernels, this popcorn is also topped with peanut butter candy coated pieces.
Ingredients
16 cups popped popcorn

1/2 cup butter

1/2 cup peanut butter

1 cup brown sugar

2/3 cup light corn syrup

1 tbsp + 1 tsp baking soda

1/2 cup mini peanut butter candy pieces

baking paper for cooling
Directions
Preheat oven to 250°F
Pour 16 cups of popped popcorn into large roaster.
Melt butter and peanut butter in medium saucepan.
Add brown sugar and light corn syrup, stirring well to ensure sugar is dissolved well.
When mixture begins to bubble, add baking soda and stir quickly and thoroughly.
When mixture begins to rise (see blog for photos), remove from heat and pour over popcorn.
Stir popcorn well to ensure all kernels are coated well.
Bake in oven for for 25 minutes. Stir at 10 minutes, 20 minutes and 25 minutes.
Add candy pieces and bake again for last 5 minutes.
Remove from oven and pour onto baking paper. Do not stir again before cooling or candy pieces won't stick!
Break into smaller chunks and fill your bowl,
Stacey and Meg
The perfect treat to let the kids help. Although there's absolutely no judgement if you wait to make it when they're in bed. We don't love to share this one either. Ha!