Christmas is a special time of year. As our families celebrate, we always incorporate the addition of special foods. Bites that might be a little sweeter, a little more rich and yes, possibly a couple extra calories….Lol. But that's the holidays!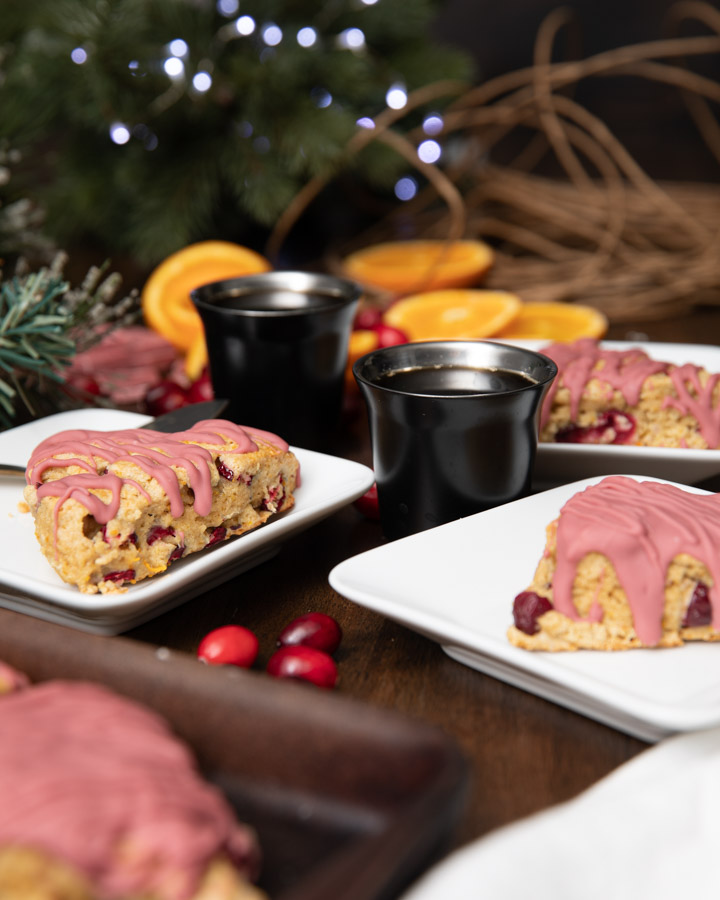 This recipe for Ruby Scones is extra special. It's the perfect brunch item or "In-between" to prepare at home for those you love. 2020 has thrown so many curve balls to family and how we can celebrate. We may have lost the opportunity to travel or see loved ones we normally would, but we still can control what we create within our own homes.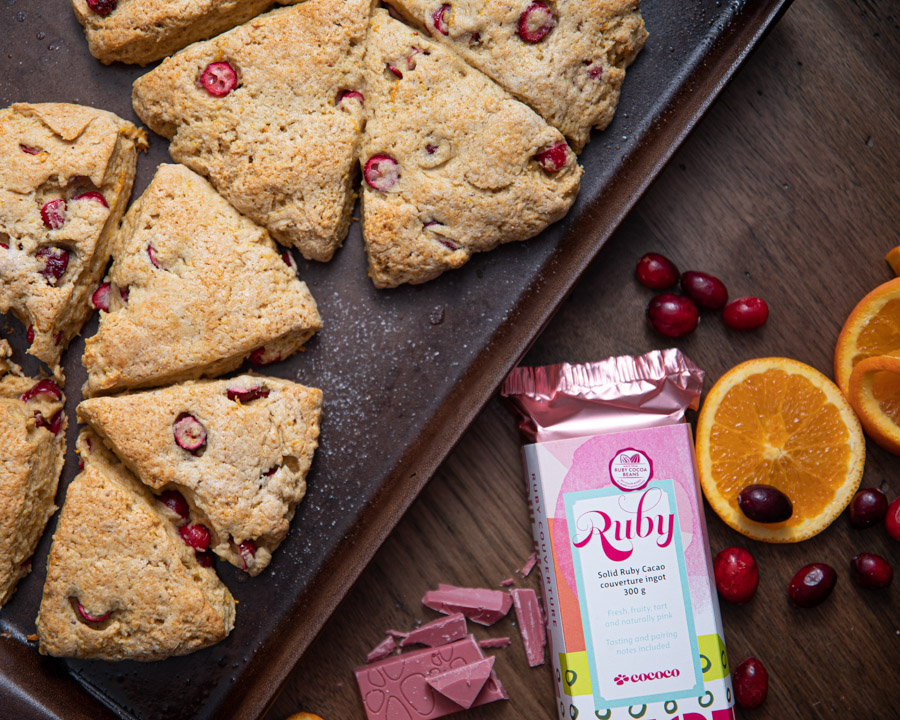 Shopping YYC local, you can seek out this extraordinary Ruby chocolate from Cococo Chocolatiers and even have it shipped directly to your home! It's no secret that we love baking and cooking with local products and Cococo Chocolatiers is definitely one of our favourite YYC companies. Their chocolate is so lovely to cook/bake with and tastes absolutely amazing.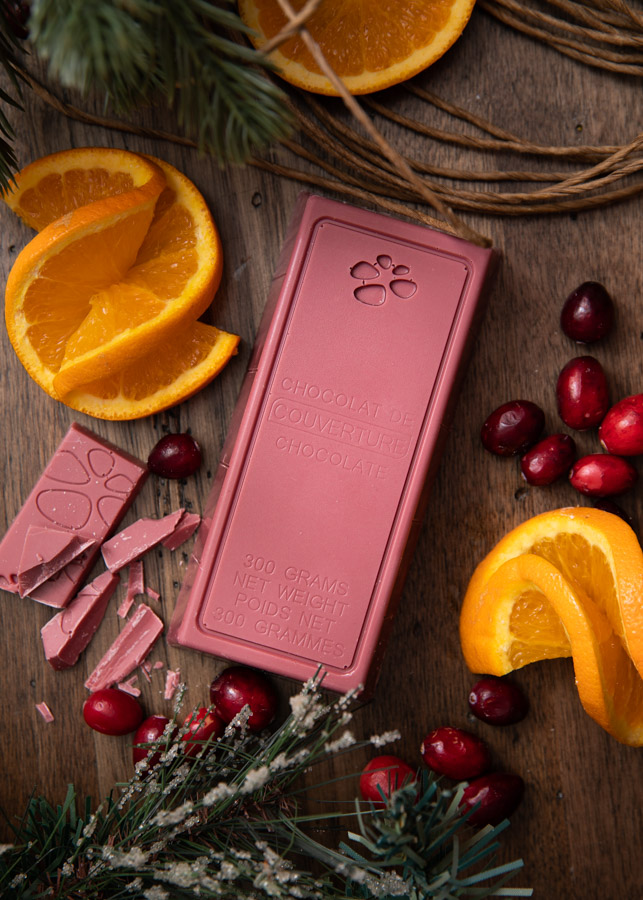 "Based in Calgary, Alberta, Canada, we are expert manufacturers and retailers of award-winning artisanal chocolates and purveyors of fine cocoa confectionery including Chocolaterie Bernard Callebaut® products. Cococo Chocolatiers is capable of manufacturing and co-packing virtually any product containing chocolate as a primary or defining ingredient."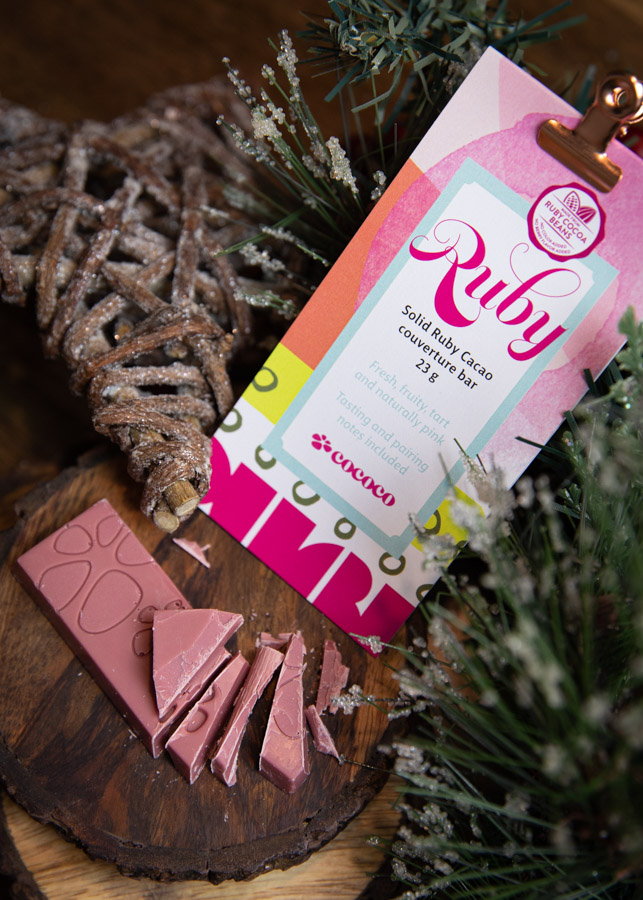 "We strive to be sustainable and environmental in our practices—we only use couverture chocolate made with Rainforest Alliance Certified™ cocoa and cocoa butter, both traceable and fairly traded, which helps drive positive change for West African farming communities. Cococo is also an active member in the World Cocoa Foundation and an original signatory of the Cocoa & Forests Initiative (CFI) to help prevent deforestation in cocoa growing regions.
We are confectioners, and our business is confectionery — we make things out of couverture chocolate. Our incredible team of chocolatiers makes over 80 different recipes in our factory kitchen, many by hand, using simple ingredients like real cream and butter, our own unique couverture chocolate, and no artificial preservatives — ever."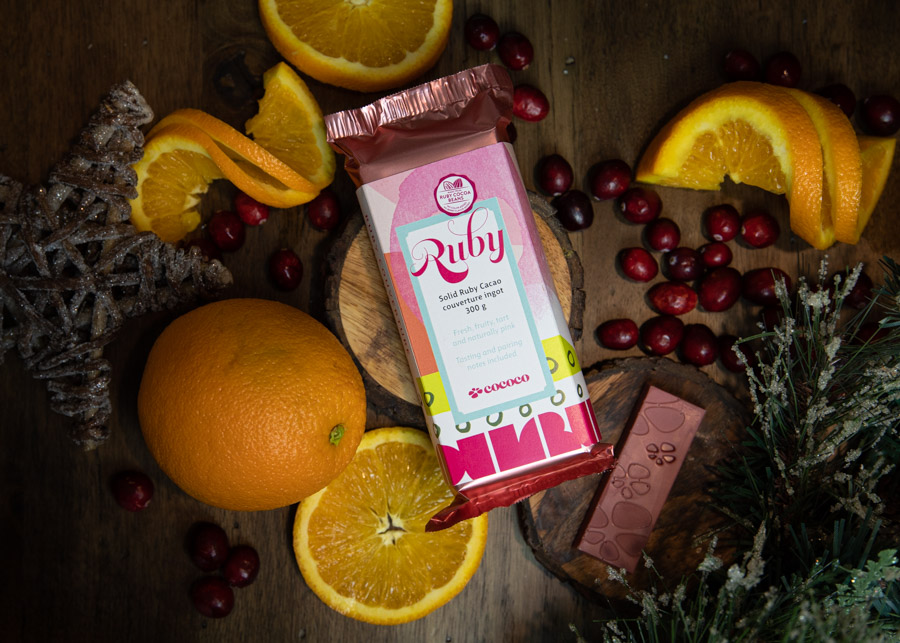 Make this holidays menu memorable. Lets make Ruby Scones!
You'll begin this recipe by measuring all of the dry ingredients into a large mixing bowl. Then go ahead and cut cold butter into the batter and incorporate the honey, milk, egg, orange zest and almond extract. Lastly, stir in the cranberries.
One of the things we love most about this recipe is that it's entirety can be mixed by hand. Once everything is well combined, divide the dough in half and make two round balls. On a slightly greased baking tray, pat them flat about 1″- 1 1/2″ thick. You'll then brush a very small amount of milk and sprinkle with turbinado sugar.
Next, cut each scone round like a pie. Dividing each round into 6 pieces. Gently then seperate each slice before baking.
That's it! They're ready to get into the oven and bake. You can enjoy these scones as is, or because it's Christmas….let's call on "Ruby".
When tempering Cococo Chocolatiers Ruby couverture chocolate for drizzling, you'll need slightly higher temperatures for maximum workability. Be careful though not to over heat and burn this unique varietal of couverture chocolate! Ruby couverture chocolate is the perfect holiday option to add a little holiday magic to any baking.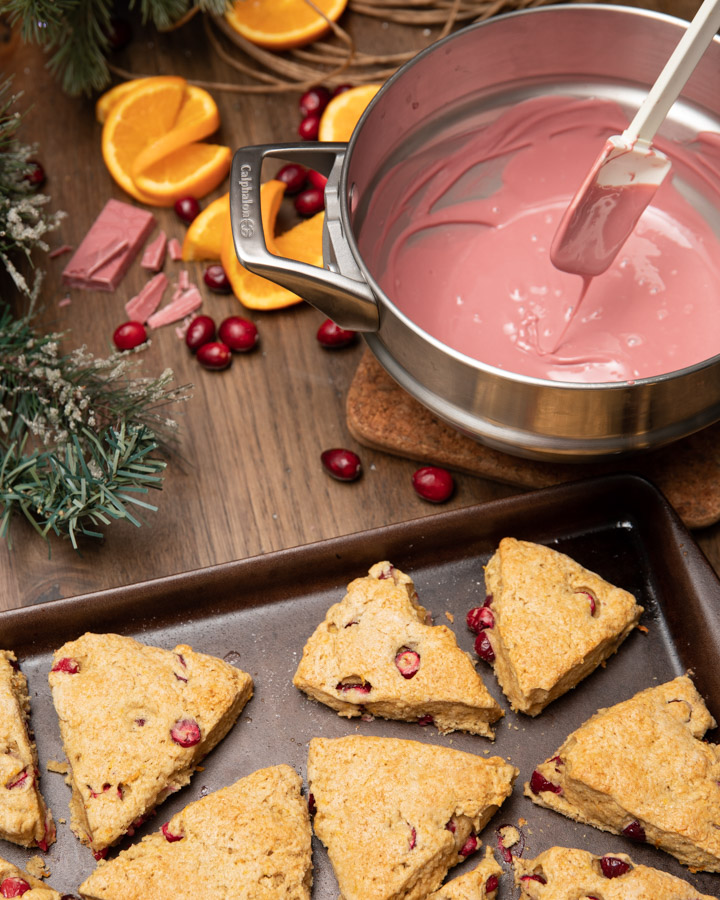 As soon as you have reached desired tempering temperatures, go ahead and begin drizzling the scones. Have fun and try different pattern variations! With "Ruby" involved, the end result will be amazing no matter what 😉
We promise that the fusion of our Cranberry Orange scones and Cococo Chocolatiers Ruby Couverture Chocolate will become a Christmas tradition. This pairing is holiday magic!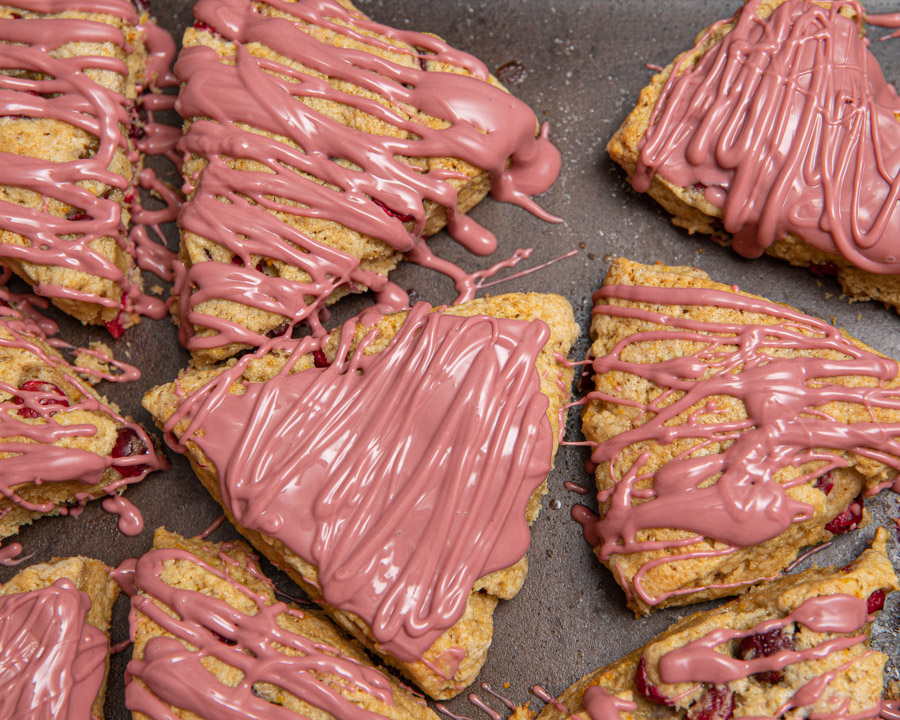 Ruby Scones
Course: In Betweens, Not Always Breakfast
Cuisine: Canadian
Difficulty: Moderate
These cranberry orange scones encompass the holiday season! Everyone will love this fresh and tangy scone drizzled with the sweet magic of Ruby Couverture Chocolate. The perfect option to keep the 'Merry' in Christmas!
Ingredients
2 ¼ cups Cut Flour

¼ cup sugar

1 ½ tbsp baking powder

½ tsp baking soda

½ tsp salt

⅓ cup butter

1 tbsp honey

1 egg plus milk to make ¾ cup

½ orange zest, about one orange

1 tsp almond extract

1 cup cranberries

2 tbsp milk

¼ cup turbinado sugar
Directions
Preheat oven to 400°F.
In a large mixing bowl whisk together flour, sugar, baking powder, baking soda and salt.
Add butter, honey, milk, egg, orange zest and almond extract, stir until incorporated.
Stir in cranberries.
On a greased baking sheet, shape dough into two rounds, about 1″-1 1/2″ thick.
Cut each round into 6 pieces, separating slightly on the pan.
Brush the tops of the scones with milk and sprinkle with sugar.
Bake for 15 to 17 minutes.
Cool completely before tempering chocolate.
In a double boiler, melt 6 oz of Ruby chocolate on low heat.
When chocolate reaches 110°F, remove from heat and add 1 oz of Ruby Chocolate until it cools melted chocolate to desired temperature.
When chocolate reaches 85°F, drizzle the tempered Ruby Chocolate over scones and ENJOY!
The magic of Christmas might be in 'Ruby'…??
Stacey and Meg