This exquisite dip has so many layers. It boasts of roasted red pepper, peanut butter and turmeric. Combine these incredible ingredients together and you have a dip that's as unique as you!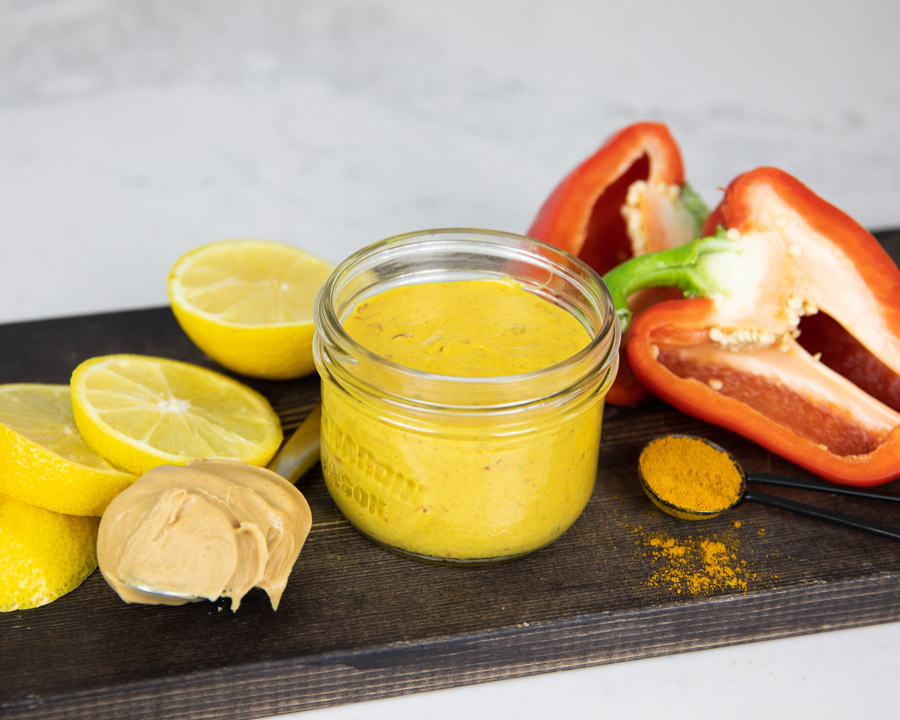 We love developing new fusions of flavours and feel as though this recipe encompasses so many personalities! It has a serious yogurt and lemon base that's paired with the fun and childlike peanut butter. A sweet chili layer that befriends the medicinal tumeric, and of course the common bond of roasted red pepper.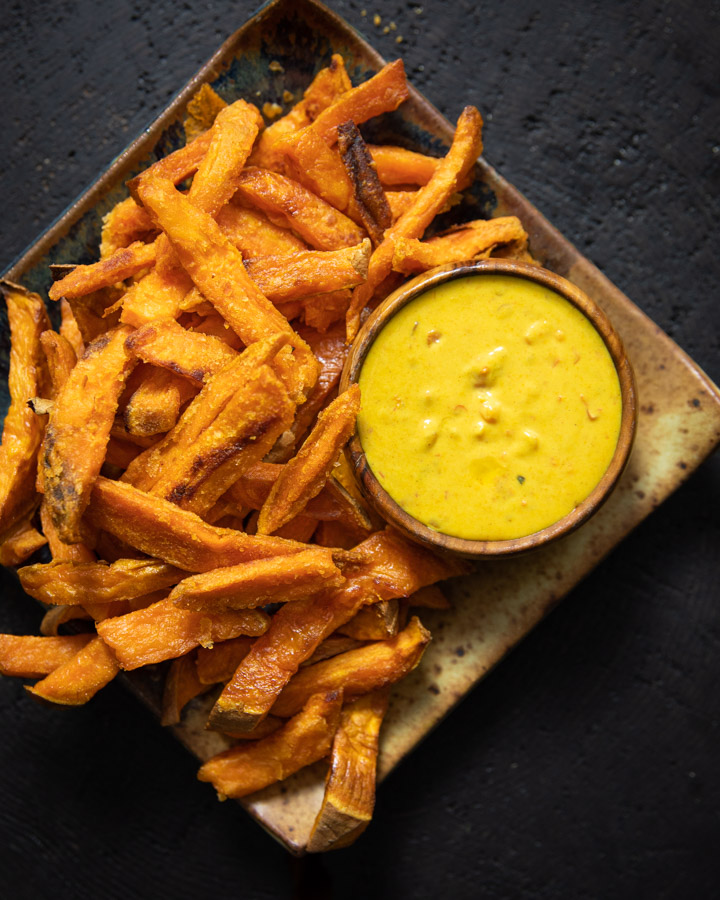 This dip has it all! A great option for adding to this weekends fry board! (https://cutcooking.com/french-fries/) We can't lie, within the complexity of its ingredients, everyone LOVES this dip! Even the kids.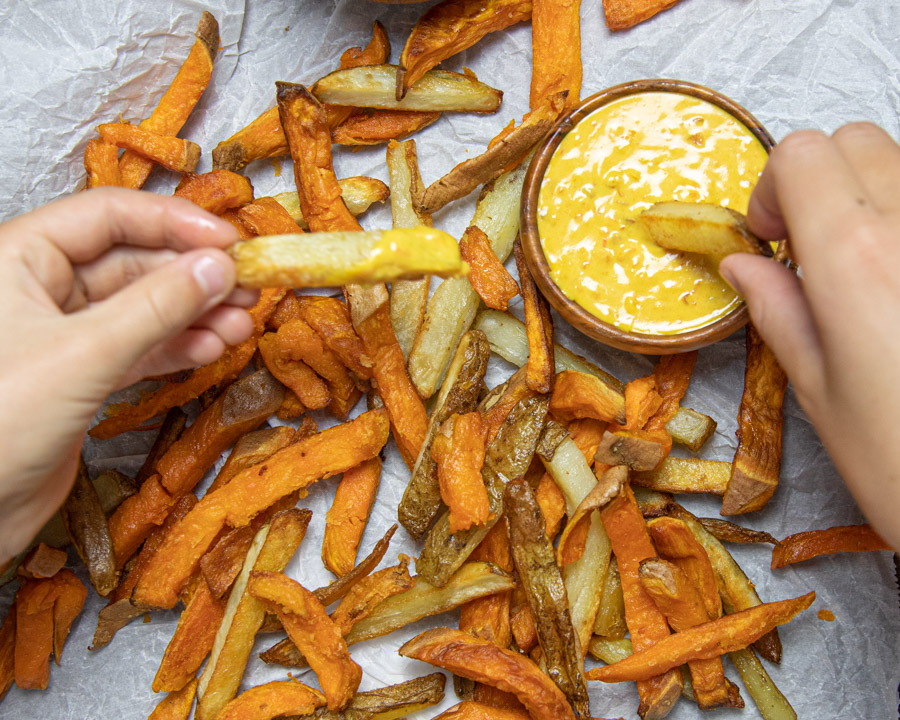 It's not hard either! Literally chop the pepper and start roasting. While they're in the oven, mix the rest of your ingredients. Within about 25 minutes you'll have the most incredible dip.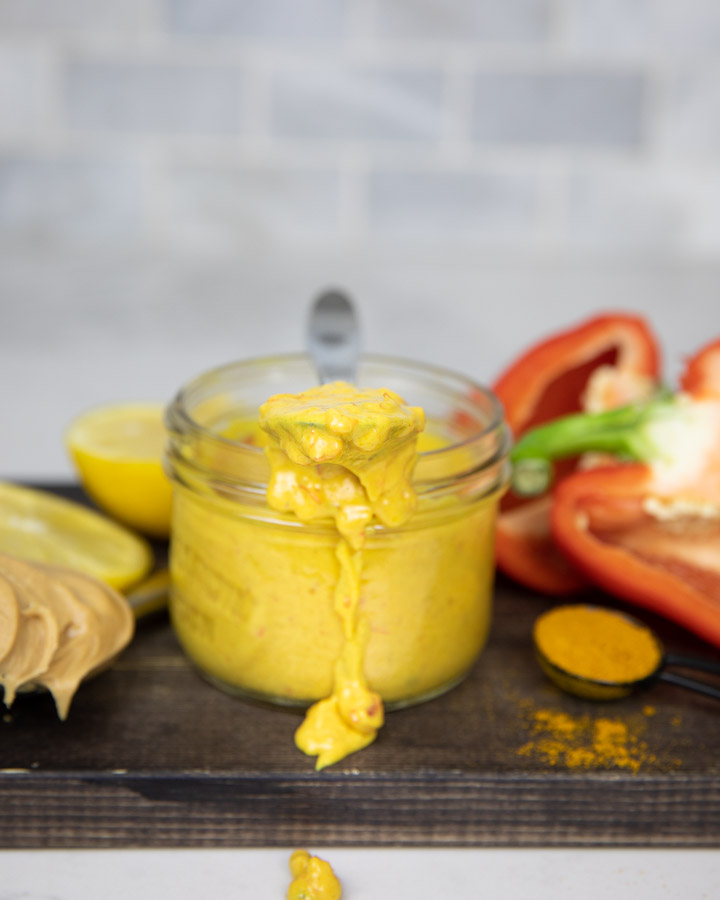 As adventurous as the ingredients, we hope you try it on many different dishes. It's perfect for of course fries, but also the 'skies are the limit' with this one! Veggies, meats, crackers and breads…Sweet Pepper Thai is an easy pairing dip.
Sweet Pepper Thai Dip
Course: Dips, Sides
Cuisine: Canadian
Difficulty: Easy
Complex in its layers, this dip combines ingredients of unique personalities. An incredible fusion of foods which pairs easily with many dishes; and of course – FRIES! (https://cutcooking.com/french-fries/)
Ingredients
1 large red pepper, roughly chopped

1 tsp olive oil

1/2 cup gluten free, plain greek yogurt

1/2 cup sweet chili sauce

1/3 cup peanut butter

1/2 lemon, juiced (approximately 2 tbsp lemon juice)

1 tsp turmeric
Directions
Preheat oven to 425°F.
Roughly chop red pepper. Transfer to baking tray and toss lightly in olive oil.
Roast red pepper in oven for approximately 12-15 minutes. Stir peppers half way through bake time.
Combine all other ingredients for dip in medium sized bowl.
Once peppers soft and roasted, chop finely and add to other dip ingredients.
Stir well.
Let the dipping begin!
Stacey and Meg