What did one avocado half say to the other?
"Without you, I'm empty inside!"
This is exactly how we would feel without AVOCADO's in our life! We love avocado's and everything that they boast.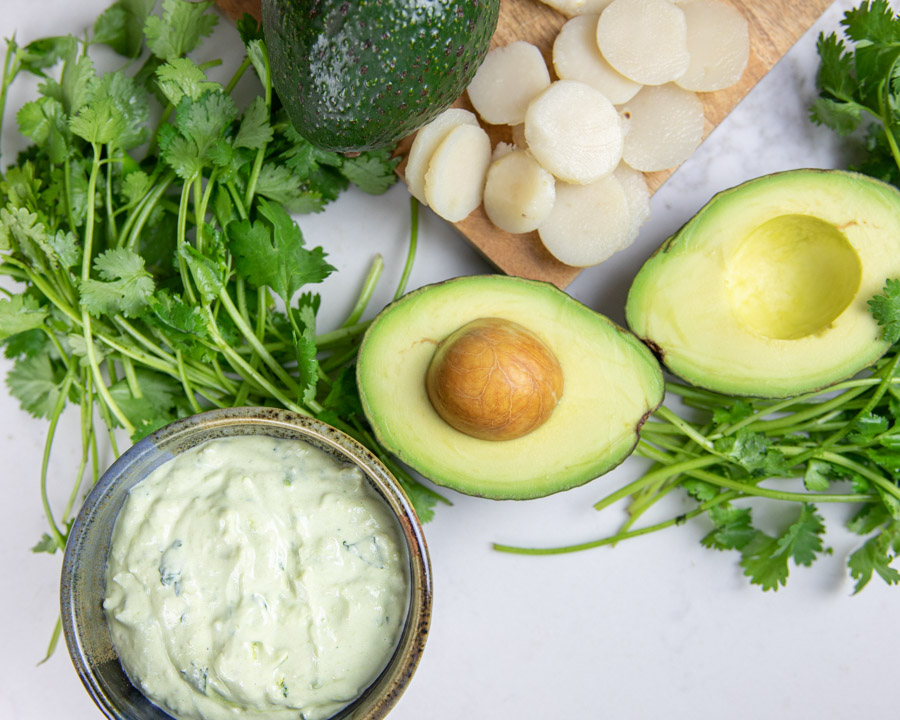 Did you know that avocado's contain over 20 vitamins and minerals? These superfoods are also loaded with fiber and heart-healthy unsaturated fats. They even have the ability to lower cholesterol! Truly, there are SO many incredible health benefits within avocado. We could go on and on…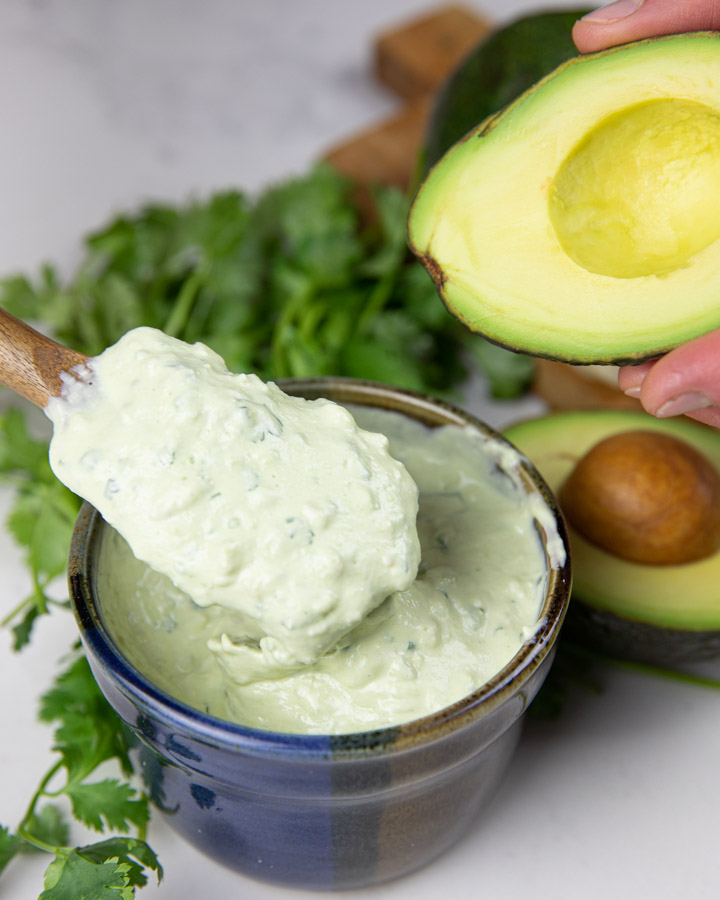 If you aren't eating avocados yet, you will be after you try this dip! It's a delicious "power house" for your diet.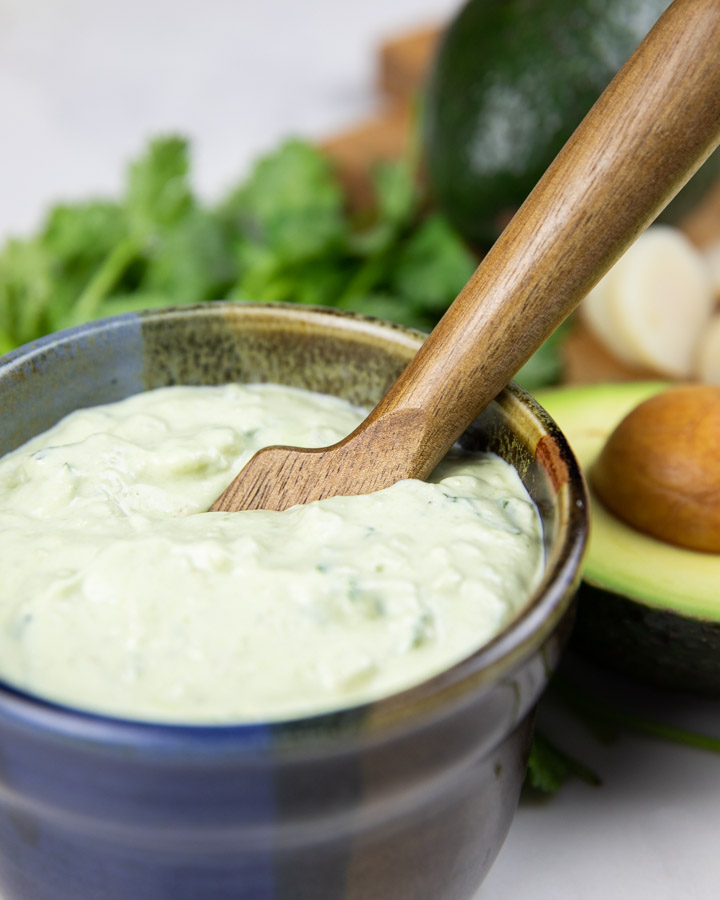 Ready within minutes, this dip is the perfect accompaniment for so many foods. Top your favorite meats and vegetables, or spread it on your favorite toast! It's fusion of flavours are mild and literally pairs with every dish. One of our favourite combo's is Creamy Avocado Dip and…FRIES! (https://cutcooking.com/french-fries/)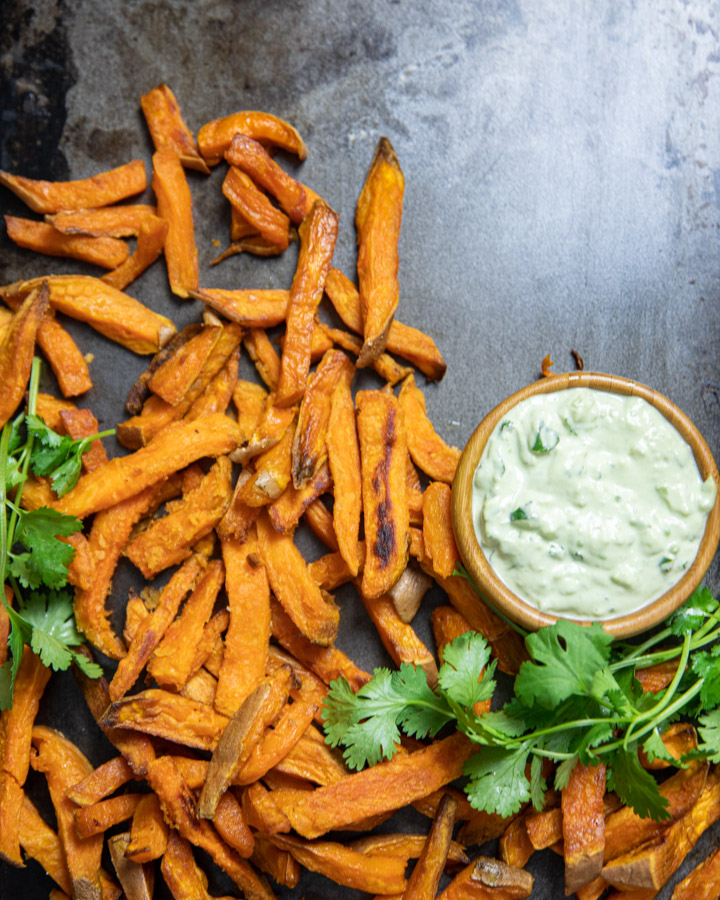 Don't be fooled, this dip is no guacamole! We wanted to create a dip that was completely unique, and independent of what avocado is normally known for.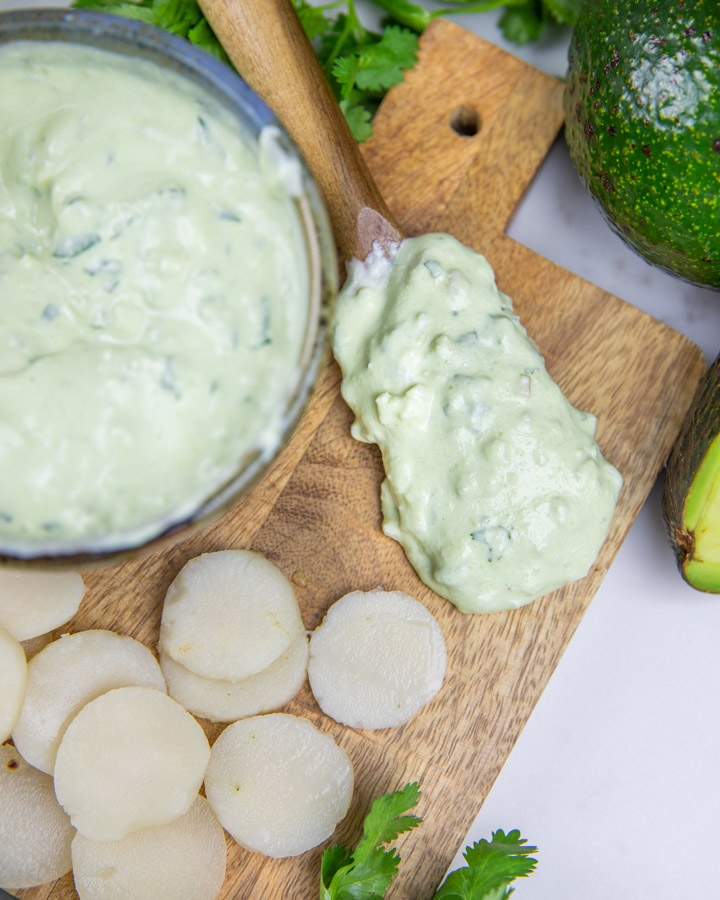 This dip has elements of guacamole such as lime juice and cilantro; but we've also added water chestnuts and onion powder. Our Creamy Avocado dip has the perfect fusion of flavour, crunch and texture.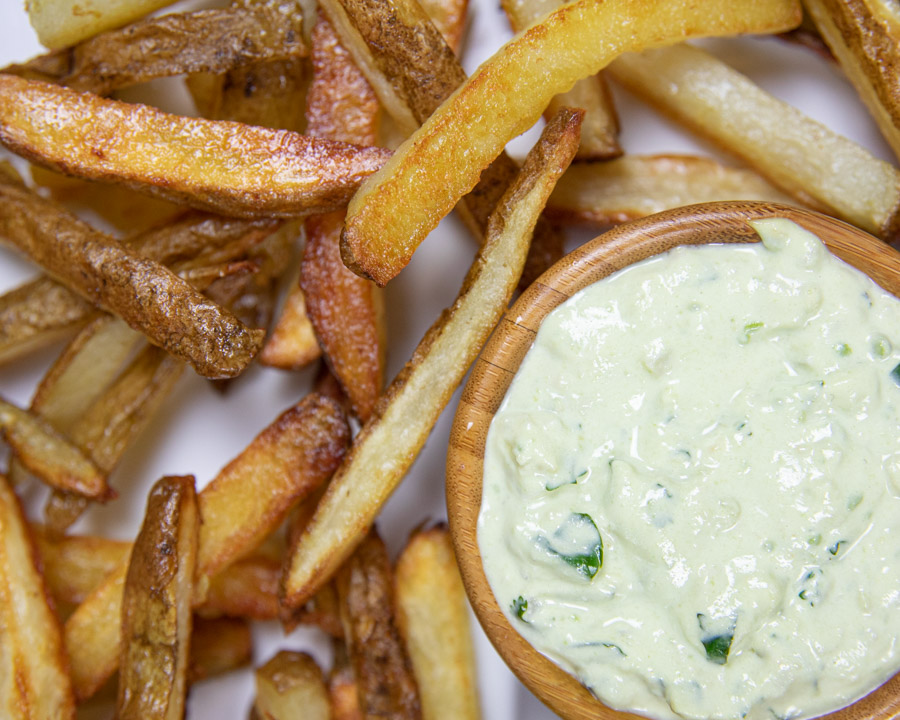 Go ahead and start dipping. We're pretty sure it'll become a new favourite.
Creamy Avocado Dip
Course: Dip, Sides
Cuisine: Canadian
Difficulty: Easy
This is not your typical guacamole! Rather, this creamy avocado dip is infused with water chestnuts and boasts a mild crunch. We love it with fries (https://cutcooking.com/french-fries/), but it's pairings are endless.
Ingredients
1 large avocado, ripened and mashed

1/2 cup gluten free plain greek yogurt

1/2 cup mayonnaise

1/2 cup water chestnuts, finely chopped

1/2 cup fresh cilantro, finely chopped

1 lime, juiced

1 1/2 tsp onion powder

1/2 tsp salt
Directions
Combine all ingredients in a medium bowl.
Stir well.

Your life will be fuller with avocado…Start dipping!
Stacey and Meg