Everyone loves an incredible salad. Not just a couple tomatoes mixed with a leaf lettuce and swimming in dressing…but truly an incredible salad. A salad who's ingredients cross all food groups, add a crunch, add a protein and paired with a dressing that will make your taste buds celebrate!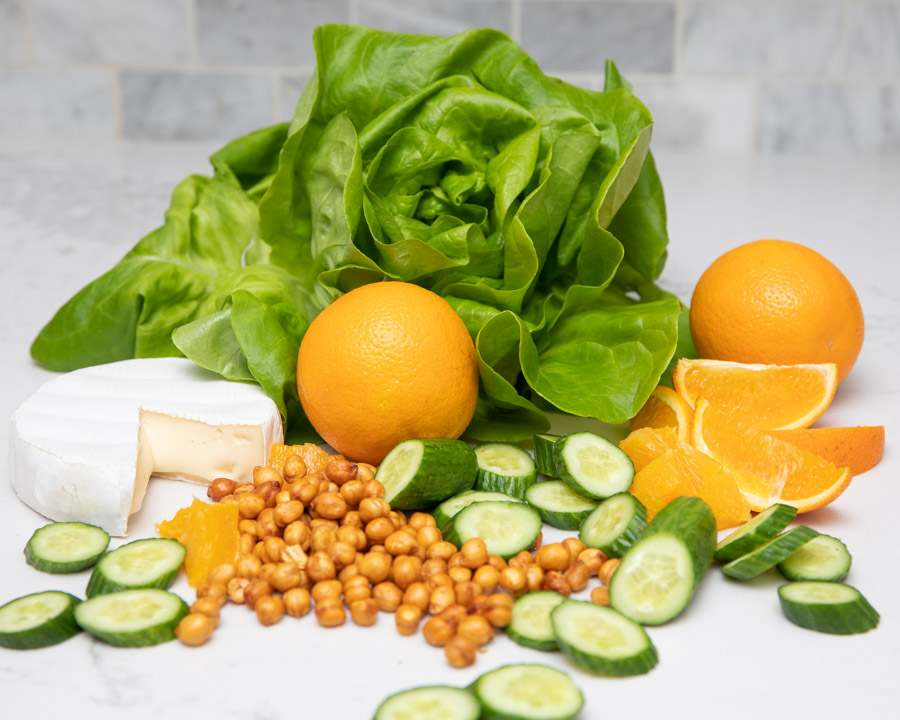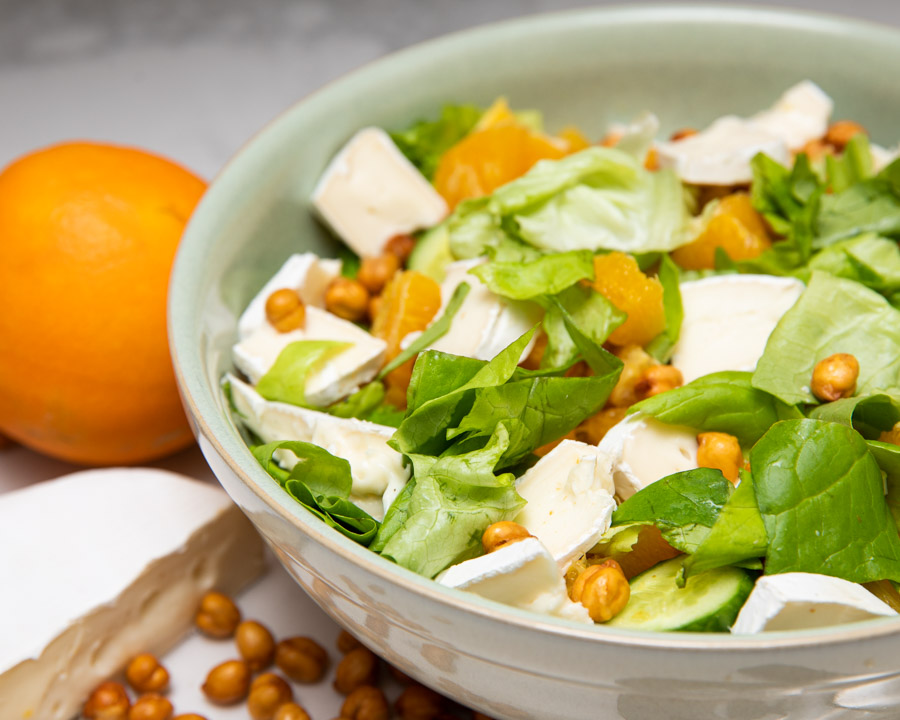 Those of us who have truly enjoyed such a bite know exactly what we're talking about. Yet, we're not naïve that many of you reading this might be questioning using "incredible" and "salad" in the same sentence! Lol, get ready because our philosophy on salad will change your life!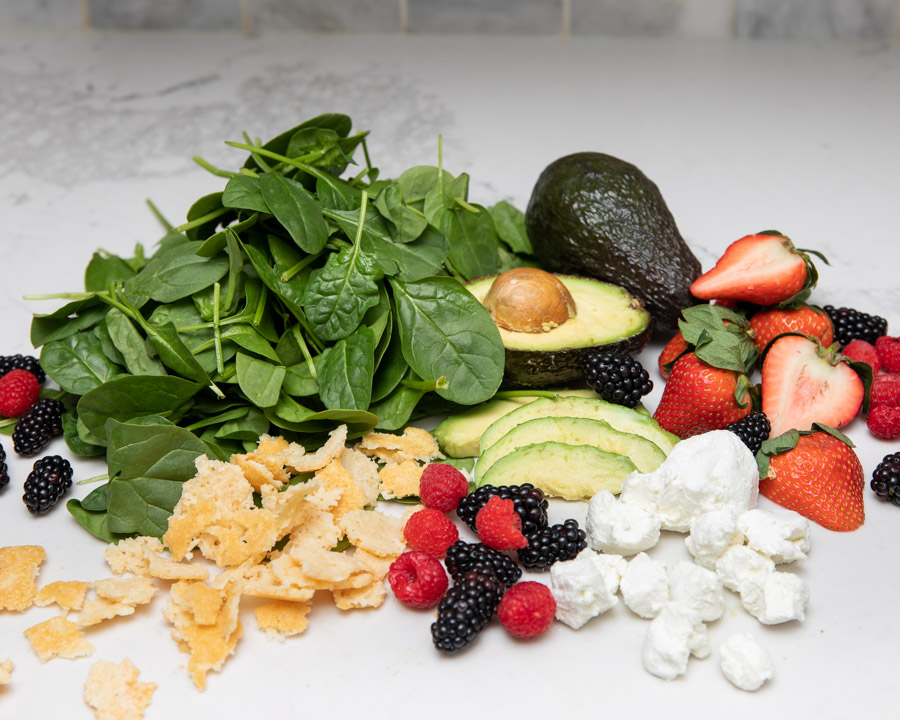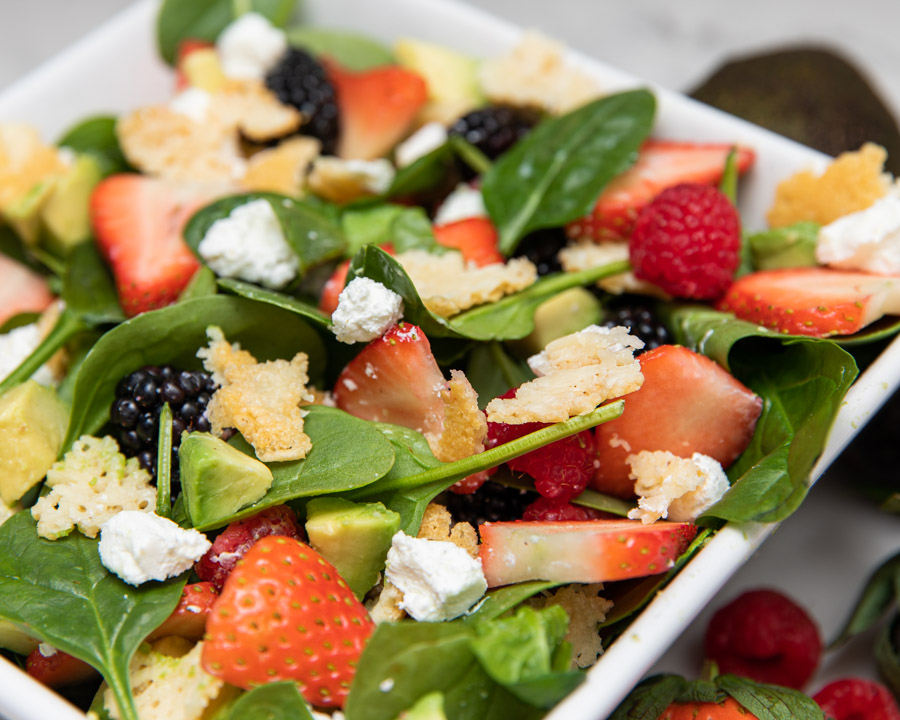 After putting to practice our philosophy on what makes a good salad, you'll be excited when you hear "let's just have a salad". Or when asked "can you bring a salad?"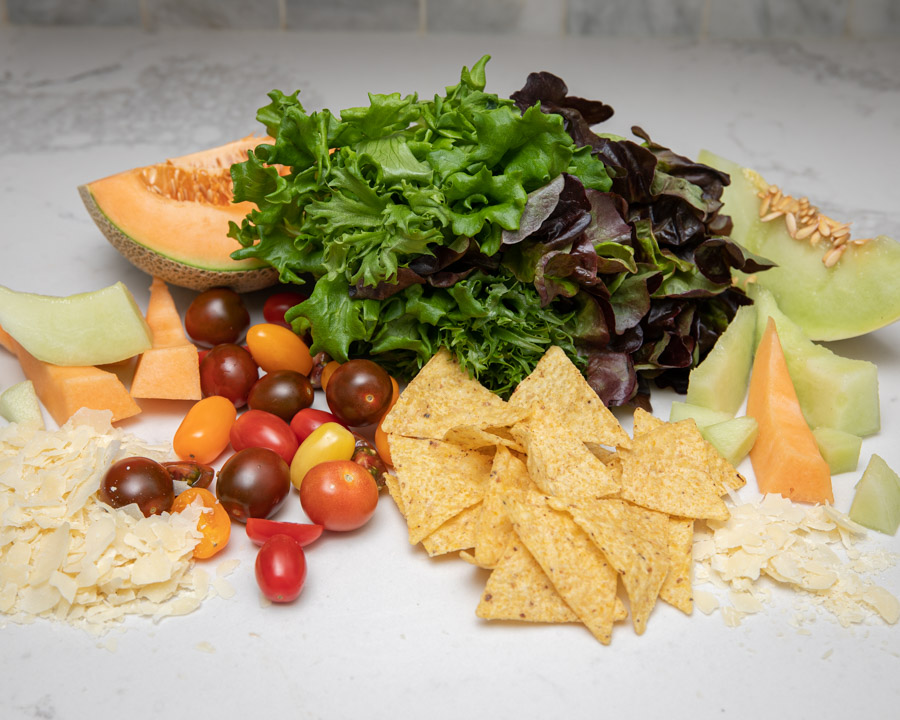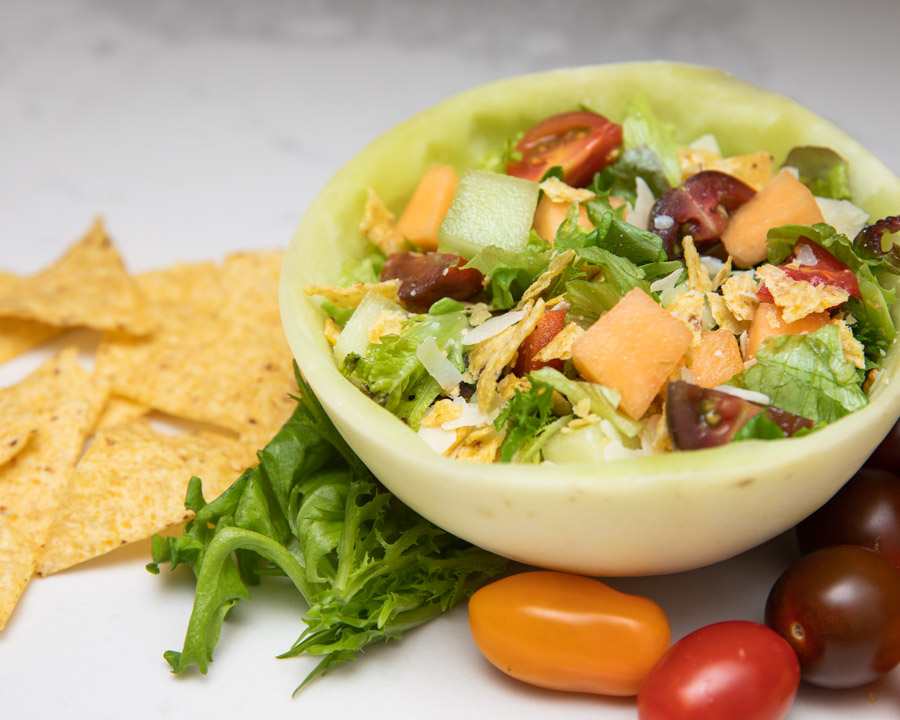 Salads have someone gotten a bad rap and we're hear to turn this around. A salad doesn't merely mean lettuce and tomatoes. It means a source of "GREEN", a "FRUIT", a "VEGETABLE", a "CRUNCH" and a "CHEESE" or "PROTEIN". These ingredients make the basis of our salad philosophy. Every salad needs an item from each row and the end result will only be incredible.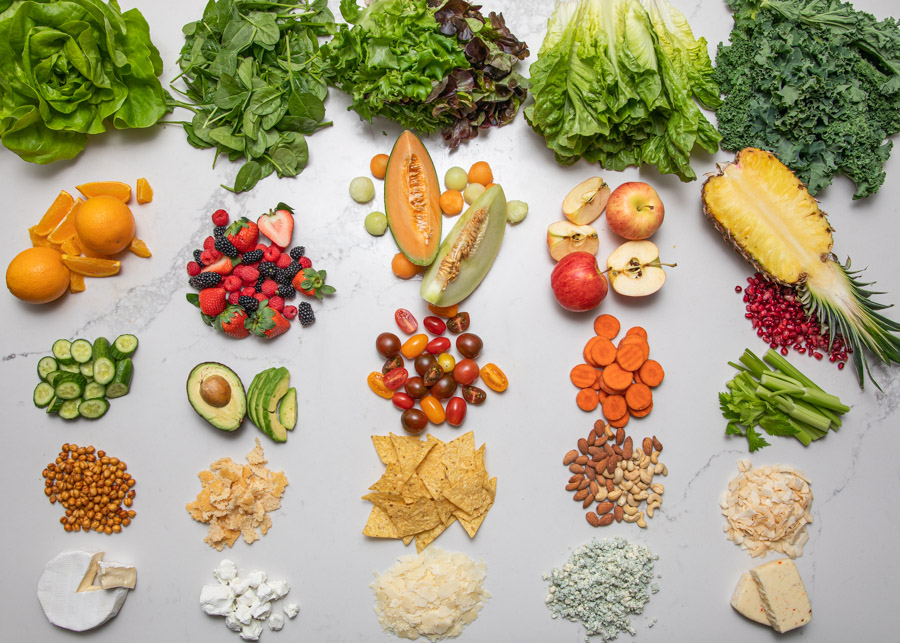 Run and start mixing. You may be surprised when you combine ingredients you'd never thought of before. It's addicting to discover new pairings and love for ingredients that you would never tried otherwise. It's simple – chose one option from each column and you'll have a delicious salad! Just think of all the variations…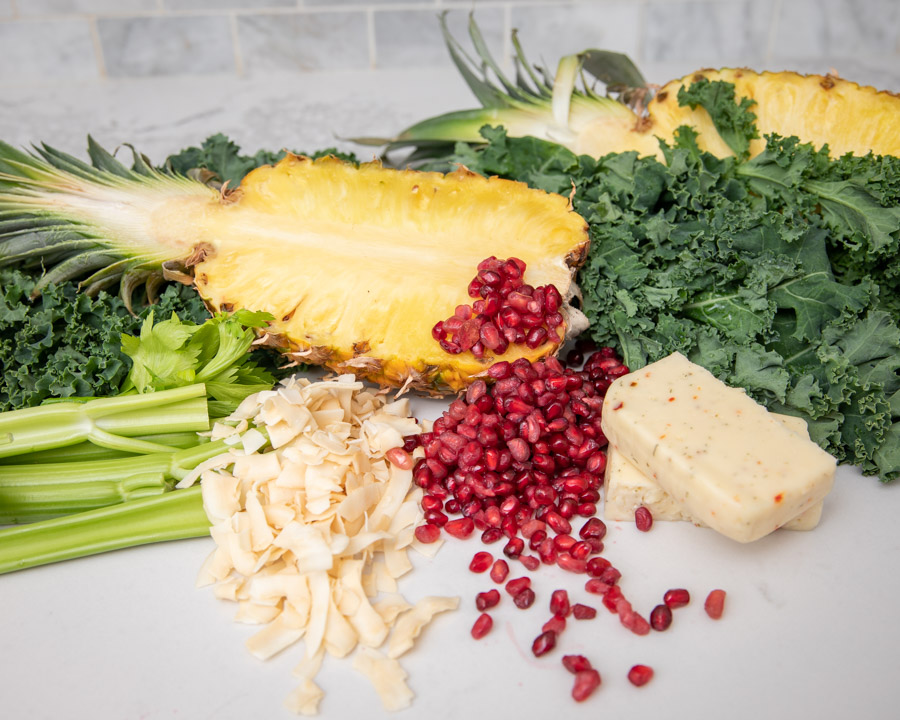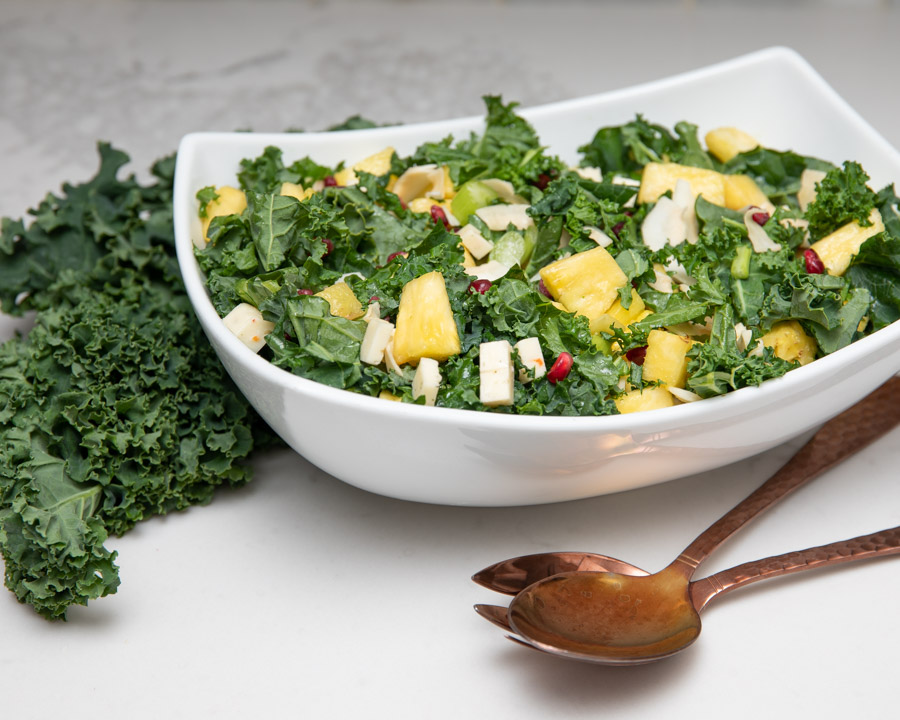 Have fun with healthier options, be adventurous and you won't be disappointed when you hear a salad is on the menu.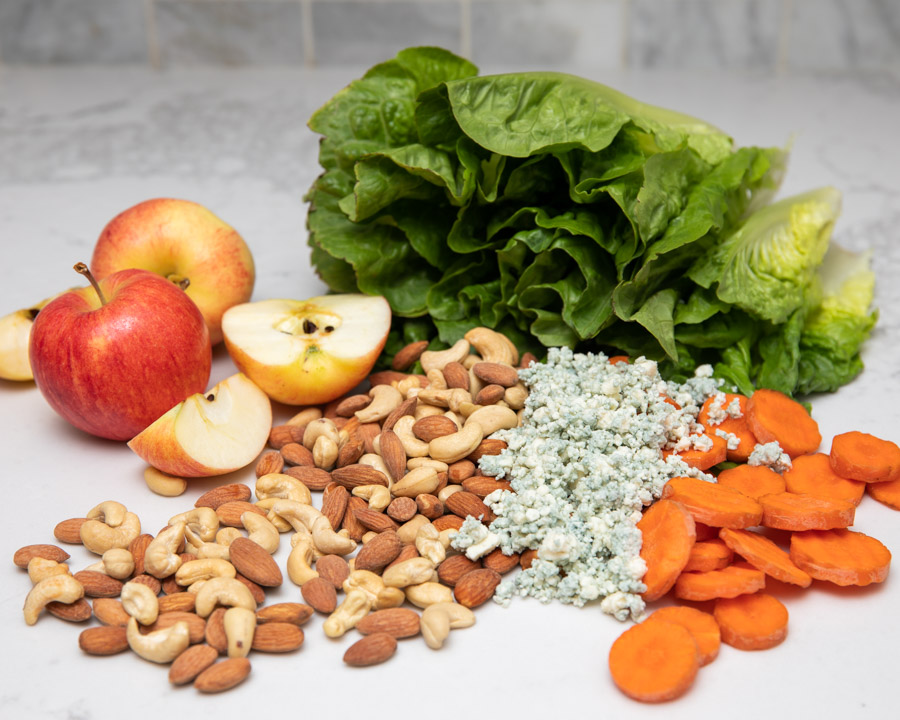 Remember to choose a "GREEN", a "VEGETABLE", a "FRUIT", a "CRUNCH", and a "CHEESE". If you're dairy-free, lactose intolerant, or vegan, source out other "cheeses" like "nut cheese" or "tofu". It all works and will create an incredible salad. We promise.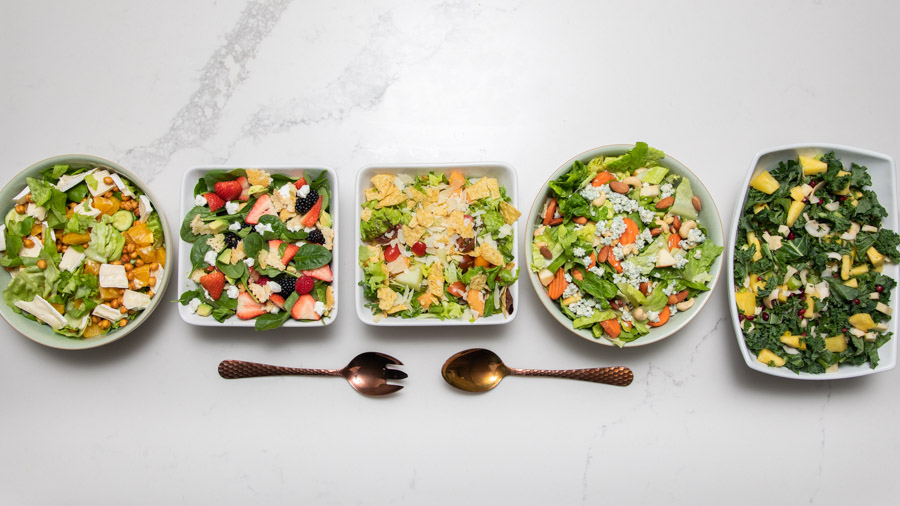 Once you've chosen the ingredients for your salad, go ahead and pair it with your favourite dressing. We have developed so many different options for you to choose from. All you have to do is look under our "gluten-free recipes" tab and search under "dressings dips and gravies". The trouble will be to decide, a creamy dressing vs. a vinaigrette!
Let's not wait any longer, let's create something incredible!
A Salad Philosophy
Course: Salads
Cuisine: Canadian
Difficulty: Easy
A guide to making the most incredible salads. A salad philosophy that we promise will cause you to celebrate! Mix and match from each column above and choose your own salad adventure.
Ingredients
a "GREEN" (romaine, leaf, red, iceberg, arugla, kale, spinach…)

a "VEGETABLE" (sky's the limit!)

a "FRUIT" (the juicier the better)

a "CRUNCH" (roasted chickpeas, tortilla chips, nuts, coconut chips, parmesan crisps, GF croutons…)

a "CHEESE" or "PROTEIN" (swiss, cheddar, edam, brie, blue, nut cheeses, goat, feta, gruyere, herbed, tofu, chicken, beef, seafood, pork…)

DRESSINGS

Seek out our "Gluten-free Recipes" tab, search under "Dressings, Dips and Gravies"
Directions
Combine 1 or more ingredients from each section: "GREEN", "VEGETABLE", "FRUIT", "CRUNCH", "CHEESE" / "PROTEIN".
Choose a dressing from under our "Gluten-free Recipes" tab in the category "Dressings, Dips, and Gravies".
Mix it up! It's our salad philosophy, an incredible salad created. Enjoy,
Stacey and Meg