This dressing is the perfect combination of citrus, zest and a creamy finish. It's absolutely delicious with fruits, veggies or protein! Perfect to dress salads in winter when the snow is flying, or pouring over salad on your patio in summer. This dressing is one of the most versatile options you'll have within your kitchen!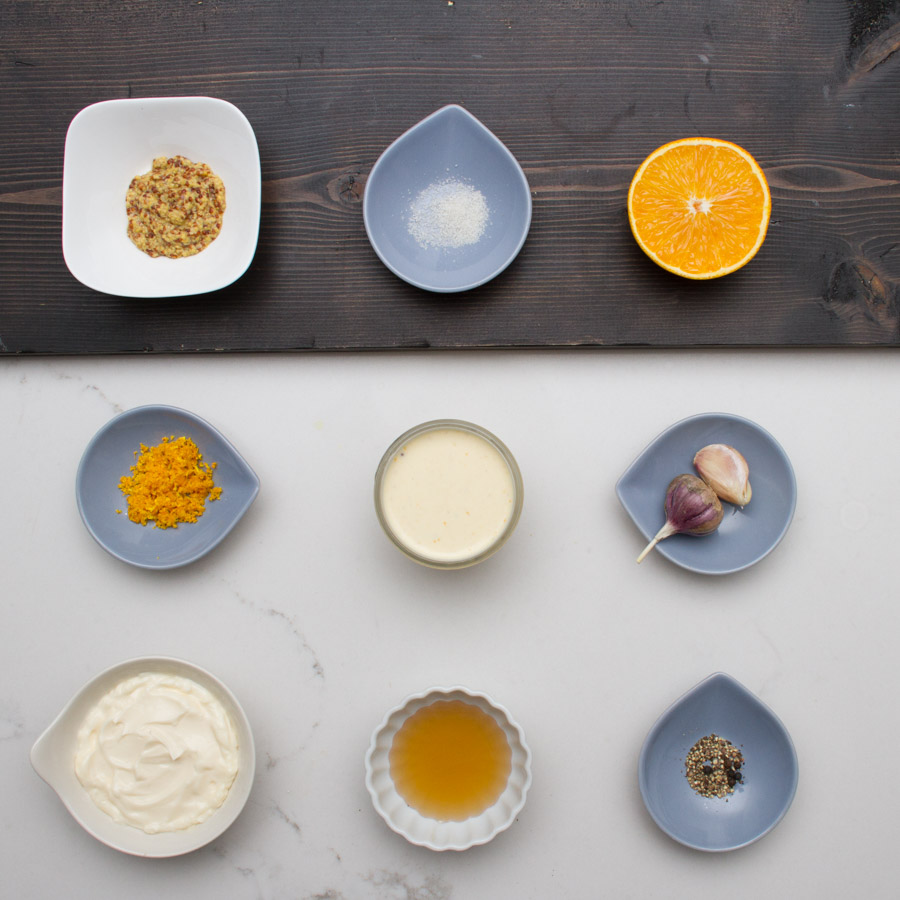 One of the things we love about this dressing is the fact that it's not too zesty for younger palatte's but it's flavours are still complex! Little ones love the citrus orange flavour but will have no idea there's a hint of dijon mustard;)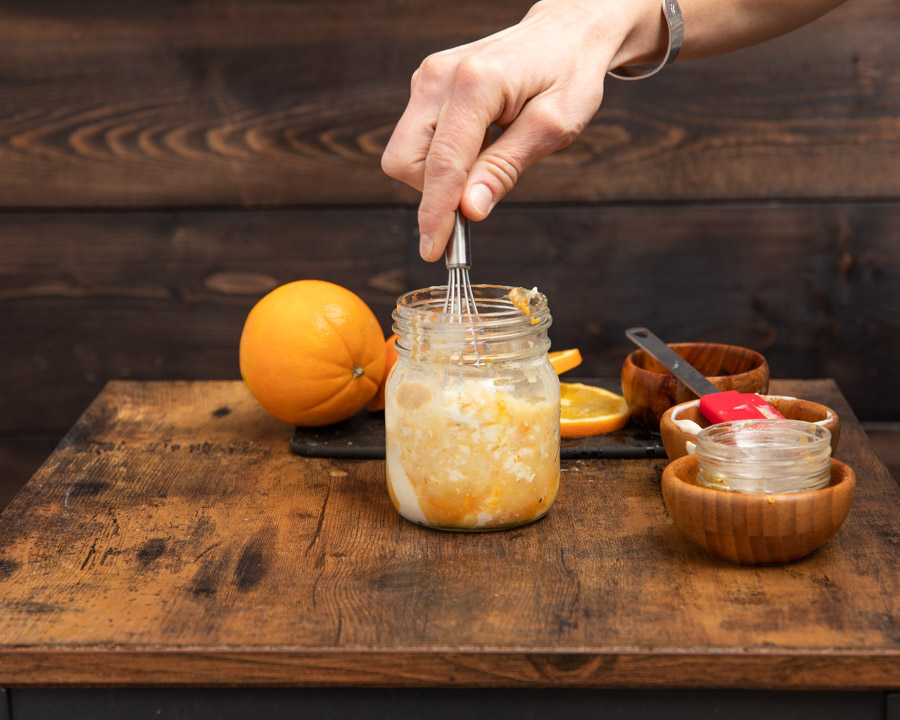 The addition of orange zest and juice boosts the vitamin C value and makes this dressing an immune boost! A great choice to ward off the winter sniffles.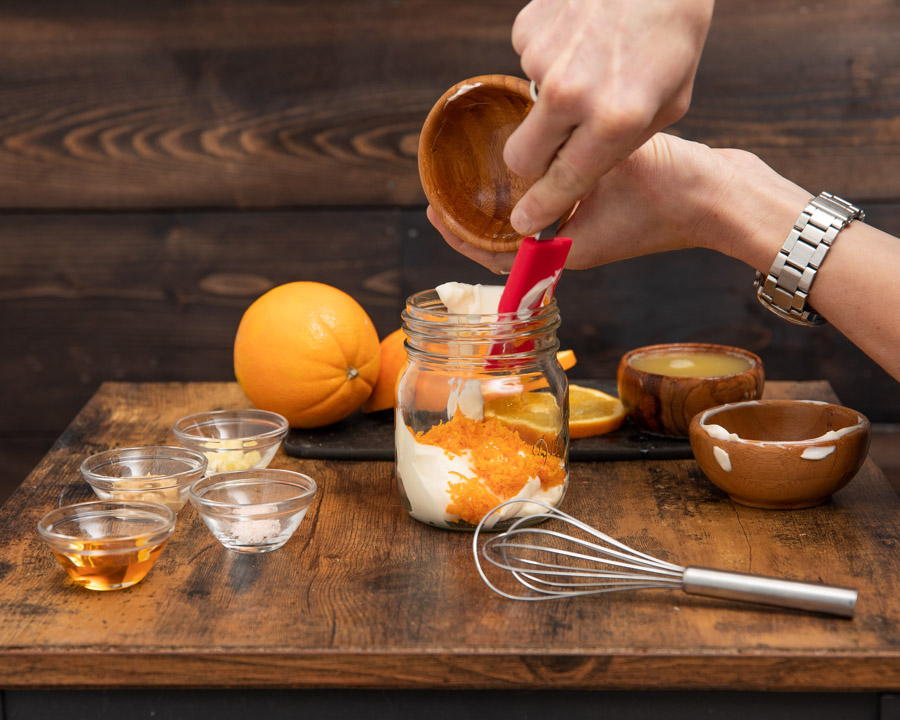 Ready within minutes, and using ingredients already in your fridge, lets mix it up! This recipe is bound to become a family favourite. Don't wait to try it.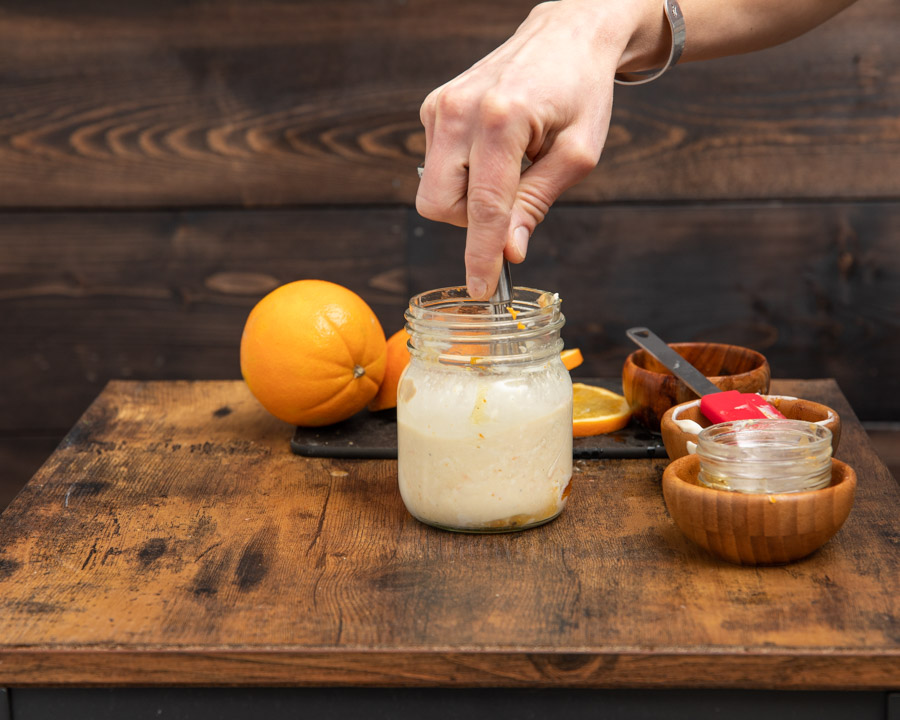 Orange Dressing
Course: Dressings, Dips
Cuisine: Canadian
Difficulty: Easy
This citrus dressing will boost your immune system and salads with the addition of orange juice and it's zest! A great choice to help ward off the winter sniffles.
Ingredients
3/4 cup mayonnaise

zest of 1 orange, (approximately 3 tsp)

juice of 1 orange, you may need 2 oranges (approximately 1/2 cup)

2 cloves garlic

1/2 tbsp maple syrup


1 1/2 tsp dijon mustard

1 tsp ground pepper

1/4 tsp salt
Directions
In a jar or container with lid, combine all ingredients.
Shake well.
Pour over your favourite salad, dip your favourite veggies.
The perfect citrus addition for winter 🙂
Stacey and Meg