Avocado and eggs are two of our favourite foods. It doesn't matter whether they're scrambled, fried, poached, or boiled; or mashed, sliced or diced! Avocado and eggs are so delicious on their own, we decided that they could only be better when paired together. That's exactly what we did.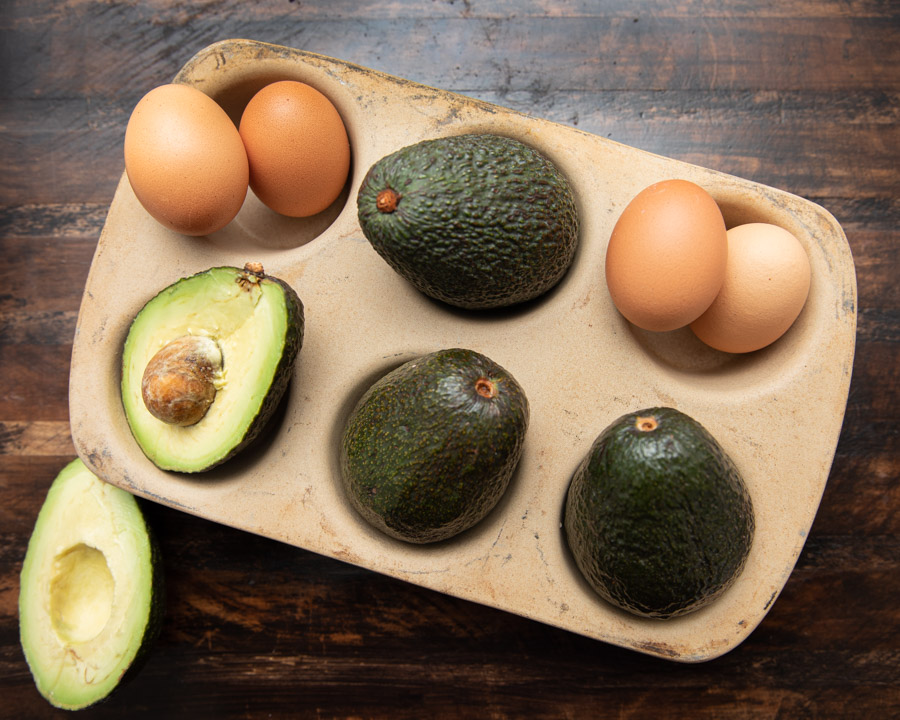 The following recipe is a simple combo of our two favourites. With very little prep, this pairing will become a favourite. Perfect for a weekend brunch or a weekday lunch!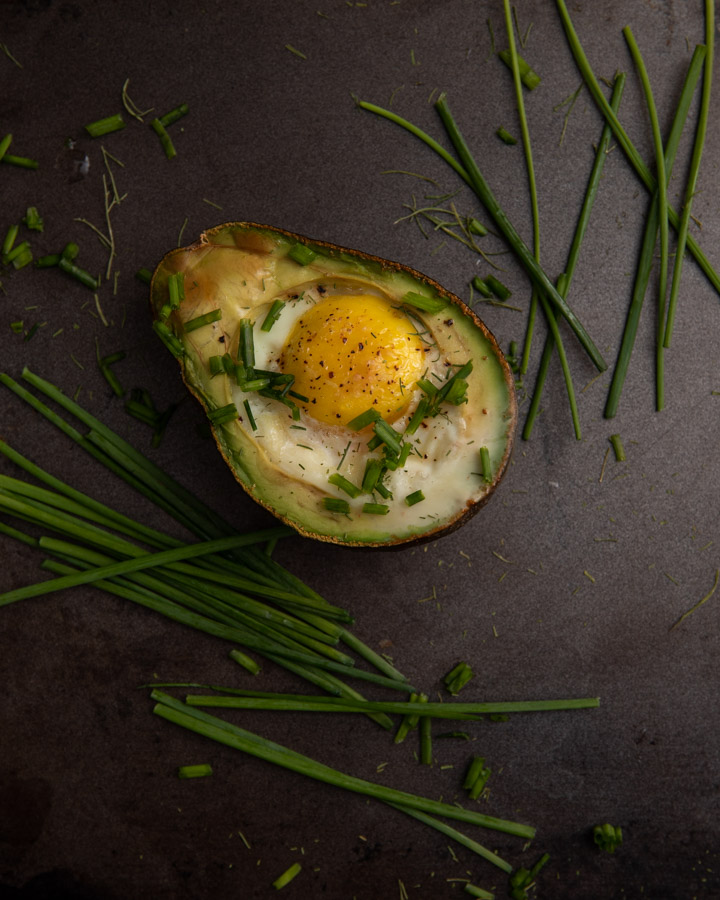 Here are our tricks and tips to get your Avocado Eggs baking… Ensure your avocados are ripe but not super "mushy". This will make life easier for cracking your egg into the avocado. Use either a melon baller or a spoon to create a larger area for the egg. Scoop out the excess avocado and save for dipping as guacamole later!
If your avocado has a larger pit, you may not need to scoop much out. Just make sure you have area to crack your egg into and that it doesn't then run everywhere. Avocado's prepped, bring on the hot sauce, feta and eggs.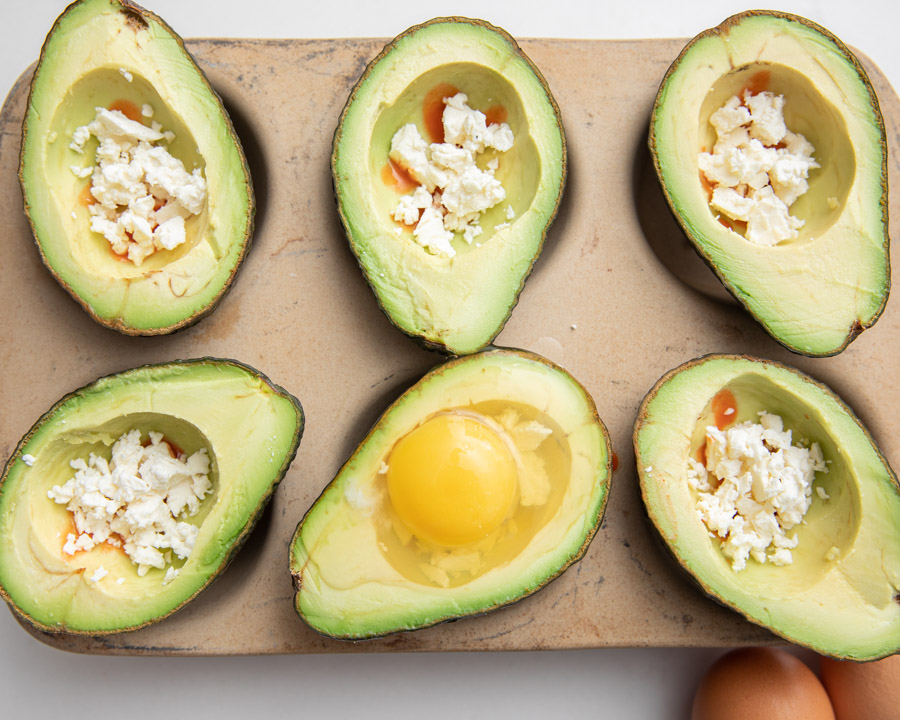 Crack your eggs into the avocado and that's it! Into the oven and top with fresh dill and chives. Eggmazing!!! Lol.
Avocado Eggs
Course: Not Always Breakfast
Cuisine: Canadian
Difficulty: Easy
Perfect for a weekend brunch, or a weekday lunch. These easy Avocado Egg's will become a favourite. With little prep involved they serve gourmet. "Eggmazing!"
Ingredients
3 avocados, halved and pits removed (leave peel on!)

6 eggs

dash of "Frank's" hot sauce, or "Tabasco"

6 tsp feta, crumbled

salt and pepper to taste

fresh dill and/or chives for topping
Directions
Preheat oven to 425°F.
Cut avocado's in half and remove pit. Scoop any excess flesh if needed to make an area large enough to hold ONE egg. Either a spoon or melon baller work well. Sit each half within a muffin tray. They won't fit completely into the muffin cavity, but will be stable enough to bake without tipping.
Sprinkle a dash of either Frank's Hot Sauce or Tabasco hot sauce into each avocado.
Crumble 1 tsp of feta per avocado.
Crack one egg into each avocado.
Add salt and pepper to taste over each avocado egg.
Bake for 25 minutes.
Add fresh dill and/or chives to taste.
Eggmazing!
Stacey and Meg