Most of us love a good beef burger! No one argues with a juicy patty smothered in cheese, topped with lettuce, tomatoe or pickles. Hamburgers in our families are always a win. Although, the change from a typical beef burger can be a welcomed bite.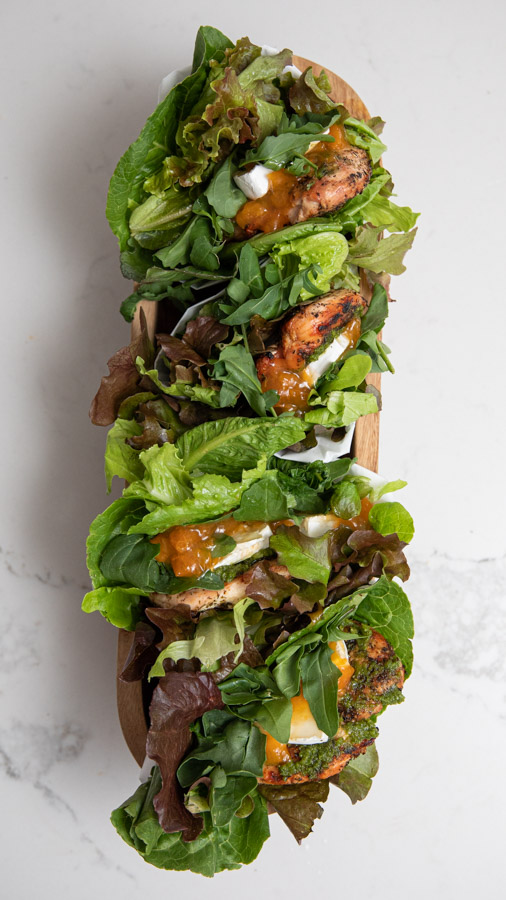 Fall is a time of change, and especially this fall is proving to be anything but typical. Following suit of this pattern, we created an incredible tasting, atypical, chicken burger.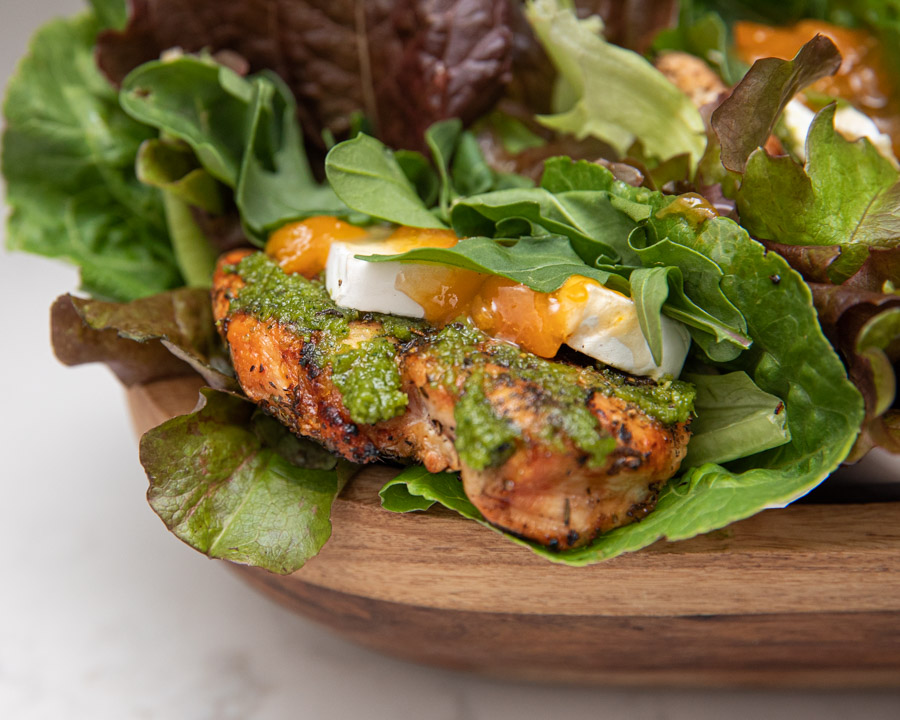 Tender chicken breasts topped with kale pesto and apricot jam, we paired this mouthwatering protein with brie cheese and arugula. To finish this amazing combo, we wrapped it all within fresh leaves of red leaf lettuce and romaine.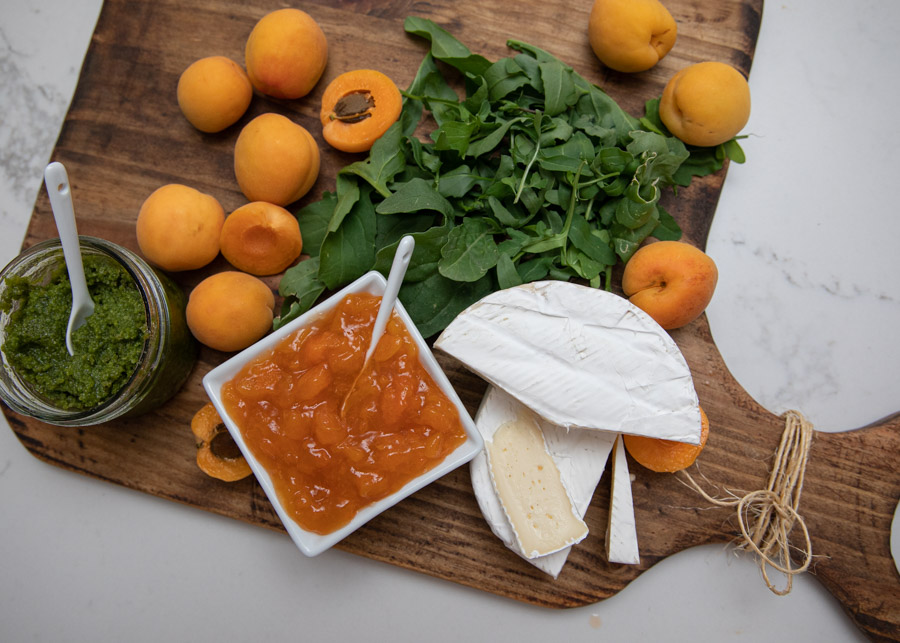 This is not a hard recipe and the reward for dinner is incredible! A lighter option for a burger, the crunch from the lettuce wrap is the perfect pairing to the brie and pesto grilled chicken breast.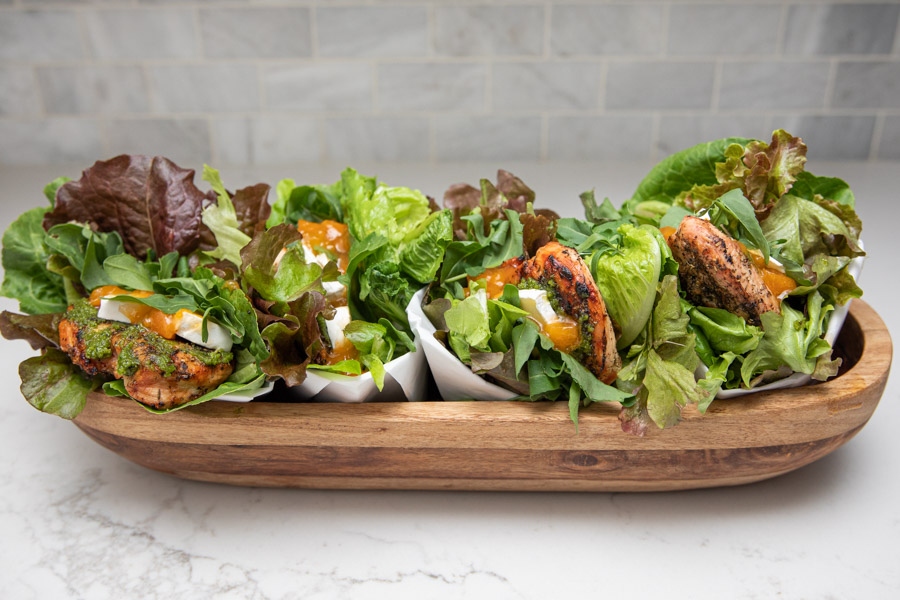 We did cheat a bit and folded parchment paper into envelopes to help hold everything together. You can use just the lettuce, but we found with little hands also eating these burgers, it made for way less mess during dinner!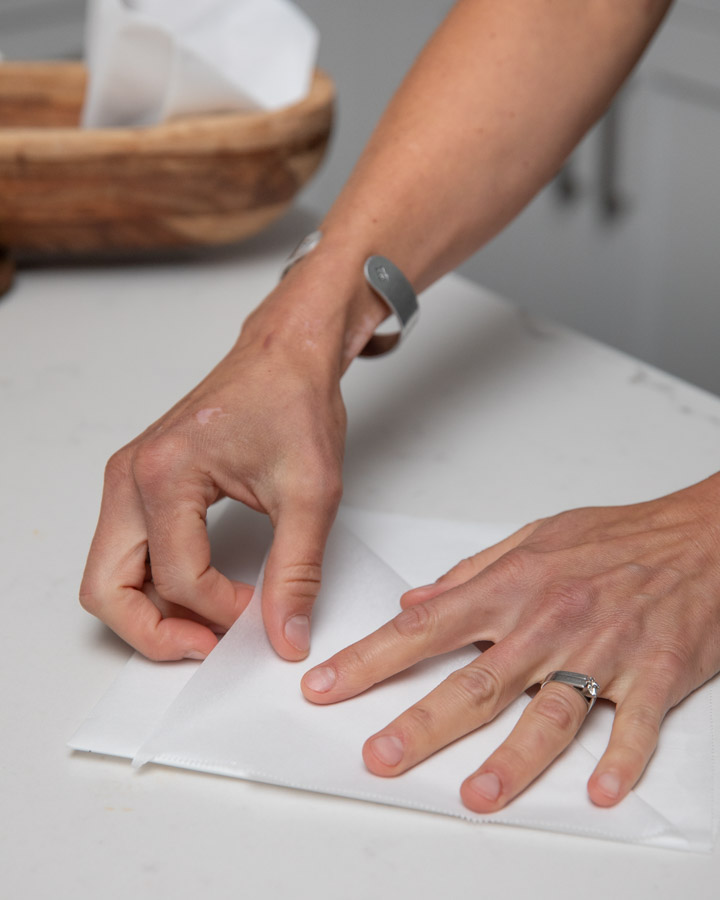 Take a sheet of parchment, fold it in half, and then in half again. You should have 4 'sheets of paper' on one side of your rectangle. Using the top sheet, fold it into a triangle like shown above. Flip the papers over and fold all 3 of the other sheets down into a triangle on the opposite side. Go ahead and open the paper by pulling the 2 triangles apart. You'll have a 'cup' like shape. Then fold down the other 2 corners. You've now made the perfect envelope for you burger! Lets get stuffing.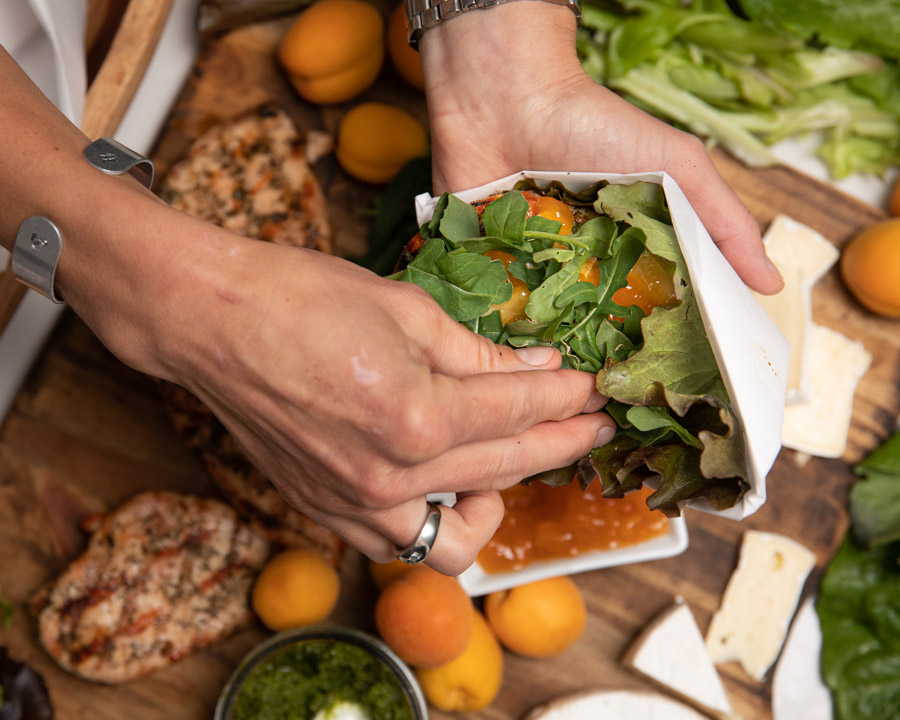 Tenderizing the chicken breasts using a meat tenderizer ensure a more juicy burger. This is a simple step but one we wouldn't miss! Once tenderized, go ahead and add the Italian seasoning and salt.
Light the BBQ and lets get grilling.
While the chicken is grilling, go ahead and prep the rest of your ingredients. We used the 'leftover' pesto in the fridge, (https://cutcooking.com/kale-pesto/) and bought the apricot jam. Well done if you have homemade jam but this is where you can take a short cut!
Slice the brie, wash the arugula and lettuce. Once the chicken is cooked, you're ready to start stuffing.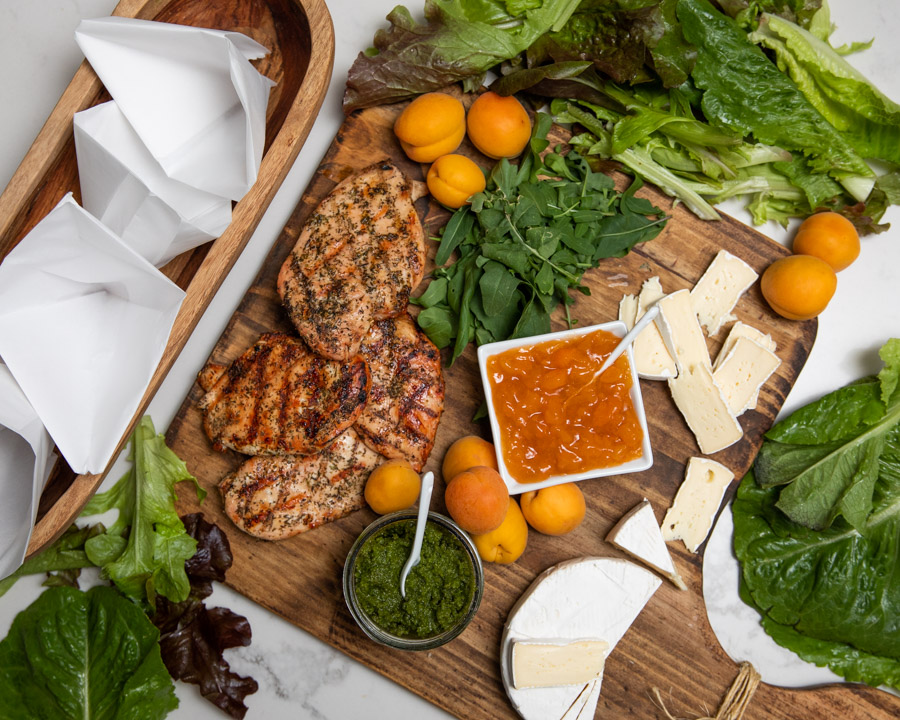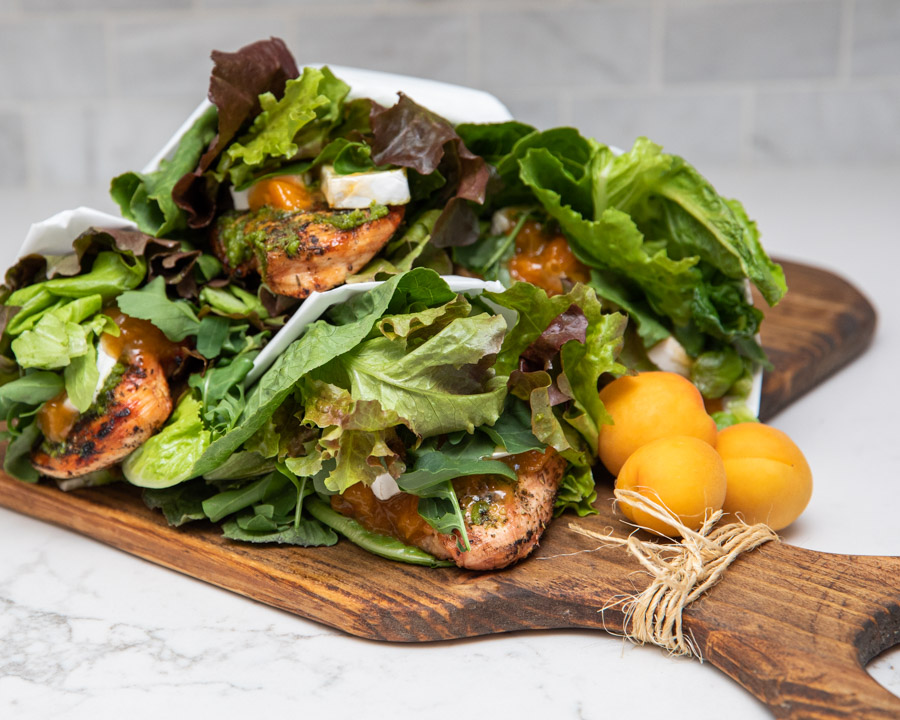 Chicken burgers
Course: Main
Cuisine: Canadian
Difficulty: Easy
These burgers are far from your typical burger. Wrapped in lettuce, this grilled chicken is topped with apricot jam, kale pesto and arugla. Time for change, time for a chicken burger!
Ingredients
4 medium chicken breasts, tenderized

Italian seasoning, to taste


salt, to taste

8 tbsp CUT Kale Pesto (https://cutcooking.com/kale-pesto/)

12 tbsp apricot jam – approximately 2 tbsp per burger

12 slices of brie cheese – approximately 3 slices per burger

2 cups arugula – approximately 1/2 cup per burger

1 head romaine lettuce, approximately 12 medium-large sized leaves – approximately 3 leaves per burger


parchment paper (for wrapping)
Directions
Tenderize chicken breasts with meat tenderizer.
Season chicken breasts with Italian seasoning and salt to taste.
Grill chicken breasts on BBQ, medium heat until an internal temperature reaches 165°F.
While chicken is grilling, fold the parchment papers if using, wash lettuce and arugula, slice brie cheese, have pesto (https://cutcooking.com/kale-pesto/) and apricot jam ready.
Once chicken is cooked, line parchment cups with romaine lettuce. Next, top with a chicken breast, pesto, brie, jam, and arugula.
Put your feet up and enjoy the change of a chicken burger, enjoy this new season,
Stacey and Meg
Anything but typical.