The leaves are beginning to turn, the colours of autumn are all around us. Crisp mornings and cool evenings, this incredible curry soup is the perfect compliment to fall.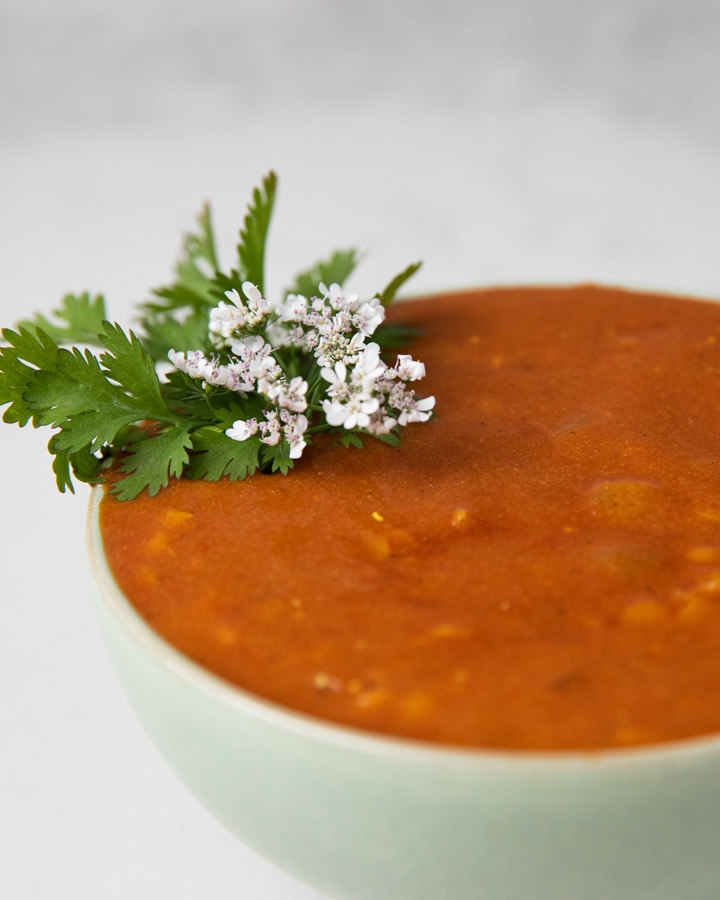 There is something about a warm curry that will try and warm your soul. This lentil soup is exactly that – soul food. It's quick to prepare for busy fall schedules and packs easily for daily lunches. Just the right amount of spice, we're pretty sure everyone will love the 'heat' of this bowl. It's mild and yet full of flavour!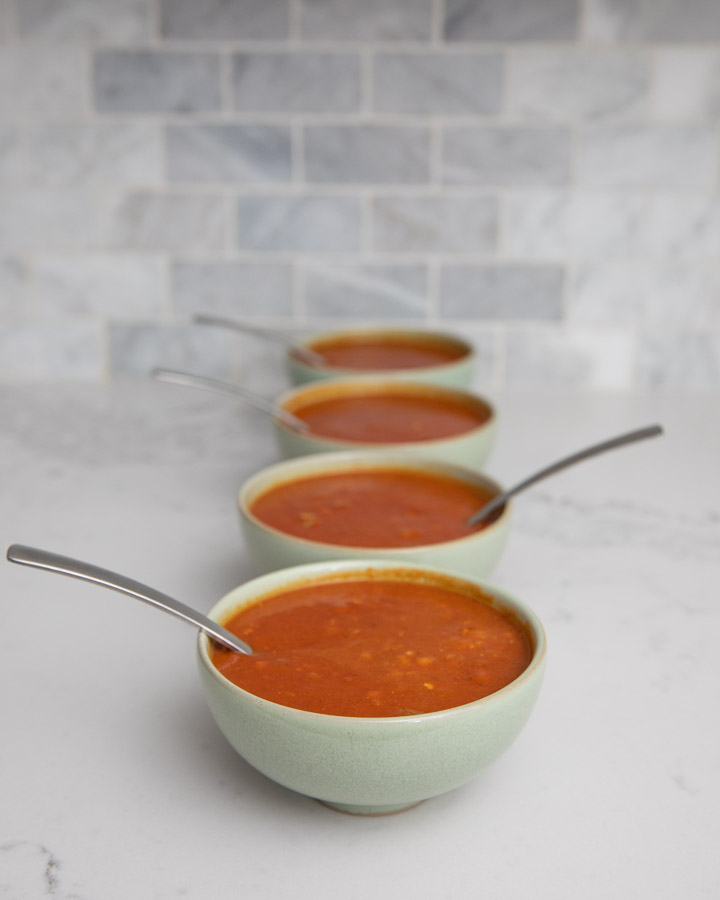 If you are on a gluten-free diet, when preparing this soup, we'd like to remind you to pay extra attention to the packaging of the lentils. Although they are a vegetable, legume to be exact; lentils are often packaged in facilities that also package grains such as wheat. We don't know why this is, but it's a thing! Lol, maybe it's just Canada?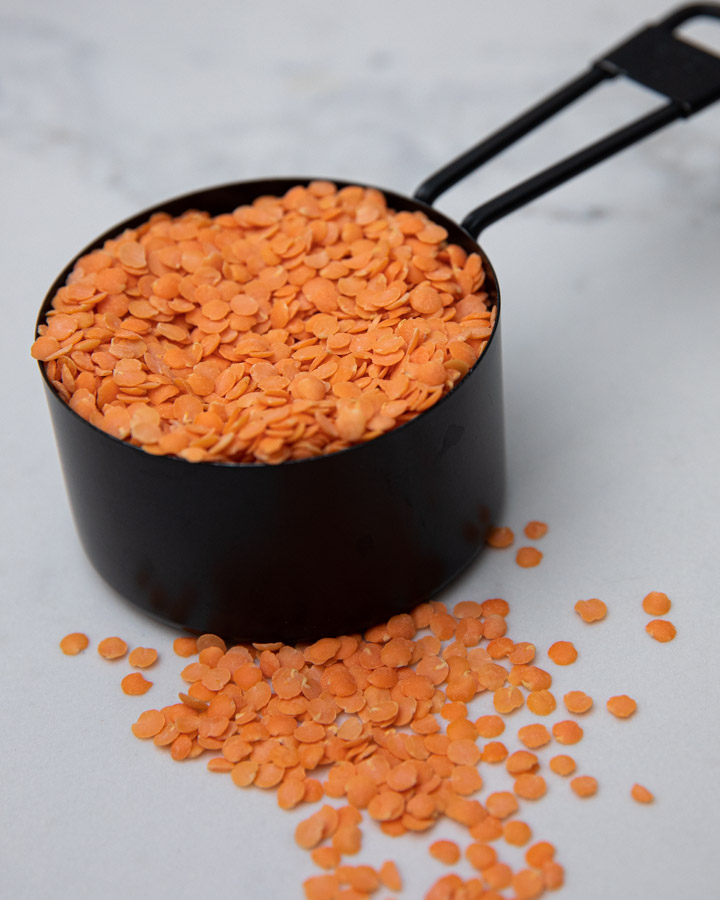 Either way, when the majority of the world's lentil production comes from Canada and India, a gentle reminder to be conscientious of the packaging and possible cross contamination factors. Always look for 'may contain' statements on packaging and ensure your lentils are gluten-free. Alright back to our incredible soup. Let's move on to the recipe!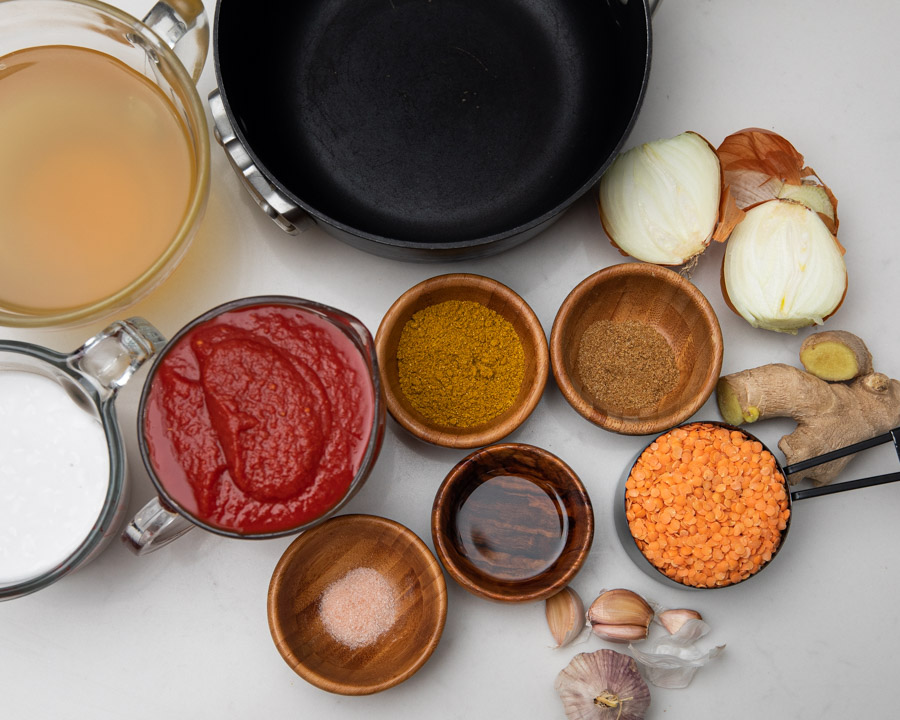 This simple soup will be ready in under an hour and we promise will be the perfect win for these cool fall days! To get started, slice the onion, chop the garlic and mince the ginger. Sauté on medium low heat and get cooking!
After the onions look translucent, go ahead and add everything else to your soup EXCEPT the lentils and the coconut milk. They aren't added until the soup has been puréed to your desired smoothness.
You may not even want to purée your soup. Period.
However, just saying from experience – sometimes the picky eaters in our families don't like the 'chunks' in soup;) So…we purée the soup and dinner is peaceful again. Problem solved. Did we mention that everyone also has full bellies!?!
Red Lentil Soup
Course: Soups
Cuisine: Canadian
Difficulty: Easy
Mild with curry and yet full of flavour, this fall inspired soup will fill your soul and belly. Using an easy method, it's the perfect rush hour meal and great for freezing or packing lunch the next day.
Ingredients
1 medium yellow onion, chopped

4 cloves of garlic, chopped

1 1/2 tbsp ginger, minced

1 tbsp olive oil

3 tbsp curry powder

1 tbsp cumin

1 tsp salt

1 L gluten-free vegetable broth

1 28oz. can crushed tomatoes

1 cup red lentils

1 400 ml can, full fat coconut milk

optional – garnish with fresh cilantro and parmesan cheese
Directions
On medium low heat, sauté onion, garlic and ginger in olive oil until onions are transparent. Approximately 5-10 minutes.
Add curry powder, cumin, salt, vegetable broth, and crushed tomatoes. Continue to cook on medium/low heat for 5 minutes.
If desired, purée using either a regular blender or immersion blender.
Add lentils, stir well and continue to simmer on low heat for 20 minutes.
Add coconut milk, stir and simmer for additional 5 minutes on low heat.
Serve immediately and if desired, garnish with cilantro and parmesan cheese.
Ok 'Fall', let's do this…
Stacey and Meg
Bring on the cool autumn nights. We're ready for it!….maybe. Lol.