It finally happened, chocolate and pancakes have united to bring you one of the greatest combinations of comfort foods ever. With Valentine's day right around the corner, we promise you'll win over any loved one with these delectable pancakes. It won't matter what age you're cooking these up for – anyone will be smitten with a single bite!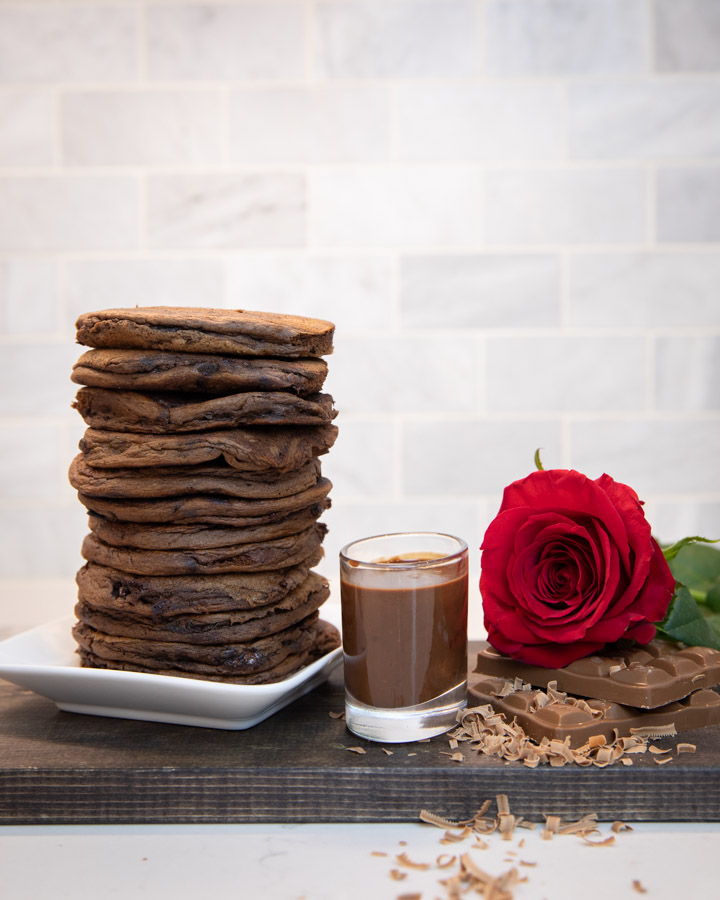 These pancakes are so easy to make. They literally can be prepared in minutes. We used our base pancake recipe and have added that chocolaty goodness.
A quick cook on a griddle or in a frying pan and these luscious pancakes can be served. Remember not to flip them until tiny bubbles begin to form in the batter. This will ensure they're fully cooked.
If we haven't tempted your sweet tooth enough yet, you could go for the full deal and make our whipped ganache to top these with.
Oh my…https://cutcooking.com/chocolate-ganache/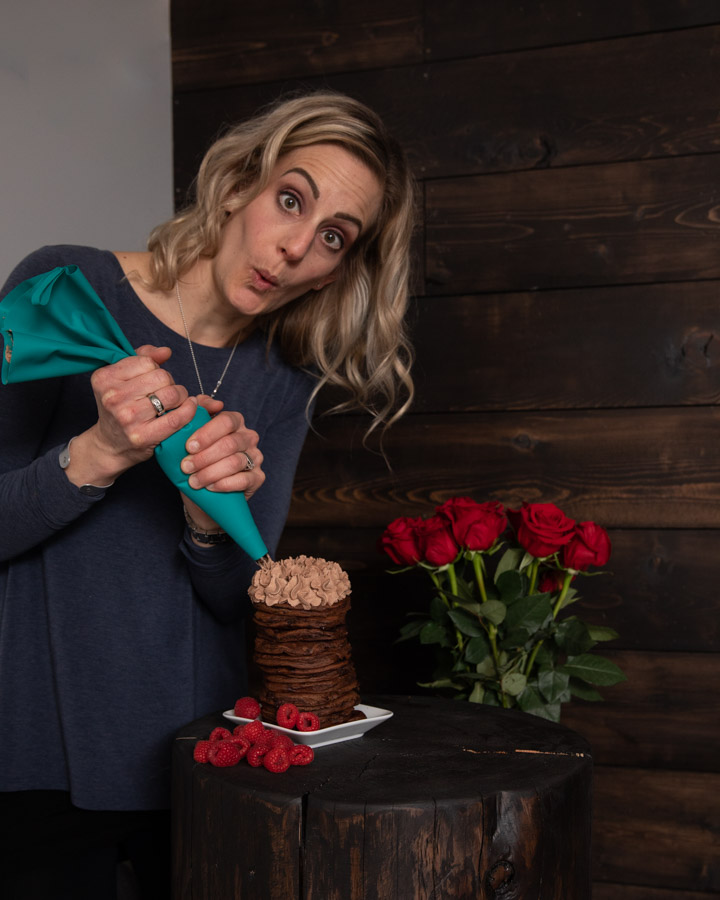 Or make our chocolate ganache sauce for dipping….???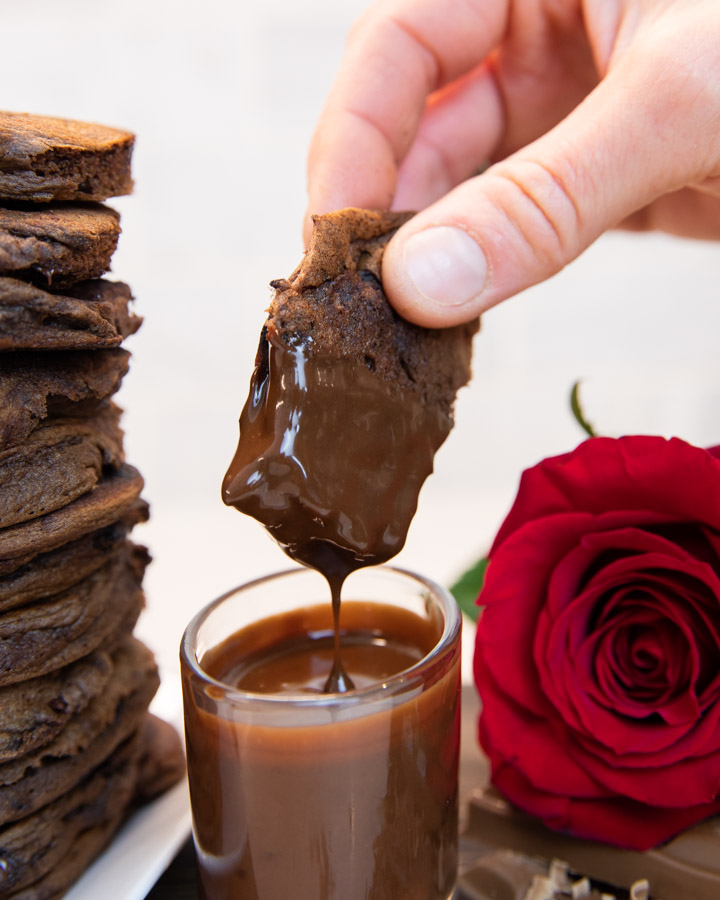 The list of possible pairings for these scrumptious pancakes is as large as it's stack! Have fun and celebrate together those you love. Spoil each other with chocolate.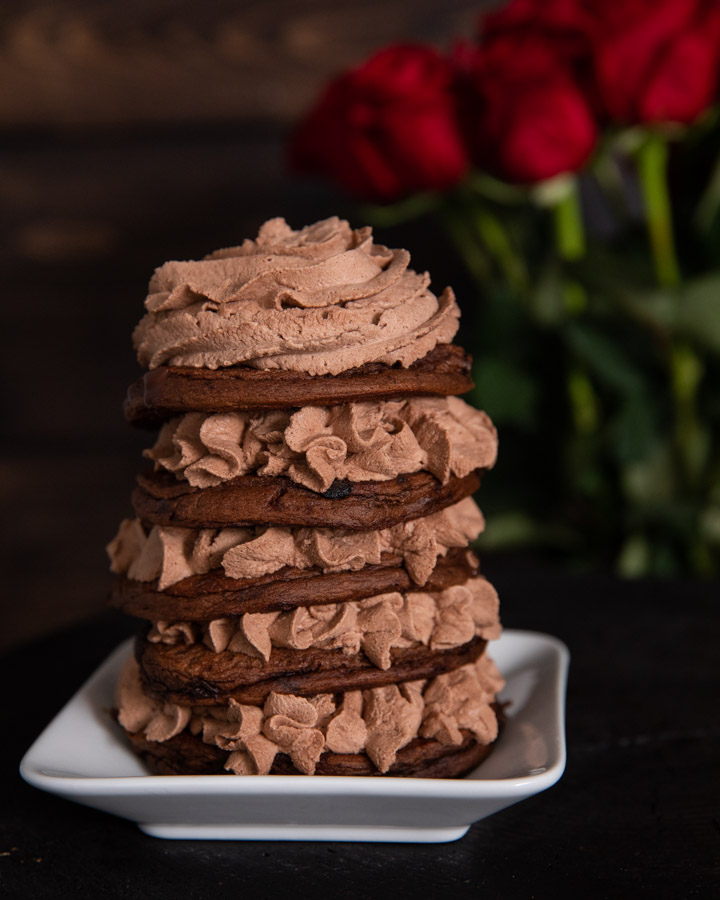 Chocolate Pancakes
Course: Not Always Breakfast
Difficulty: Easy
Within your first bite you'll be smitten with these incredible chocolate pancakes. The perfect combination of comfort foods. Appealing to every age; we promise these luscious flapjacks will be remembered and sought out long after the chocolate has disappeared.
Ingredients
1 1/4 cup CUT flour

1/2 cup cocoa powder

1 tbsp sugar

2 tsp baking powder

1/2 tsp baking soda

1/2 tsp salt

2 eggs, beaten

1 1/2 cups milk

2 tbsp coconut oil, melted

1/2 cup mini gluten-free chocolate chips

Optional topping

chocolate ganache
https://cutcooking.com/chocolate-ganache/

Whipping cream
Directions
Combine all ingredients into mixing bowl.
Using whisk or fork, mix ingredients. Ensure they are well combined.
Heat frying pan or griddle on medium heat.
Pour batter onto heated pan. Use as much batter to make pancakes as large as you want them. * Remember, the larger they are, the harder they are to flip! Cook approximately two minutes.
When small bubbles begin to appear, flip pancakes and cook again for a couple minutes.
Serve with whipping cream or our chocolate ganache.
Be smitten with every bite, Stacey and Meg
Pair with an espresso for a fun breakfast or even maybe a special Valentines supper with the kids. You got this one for sure.