We need brownies. It's been a blizzard all weekend, winter is here. Monday is here. We need chocolate; but not just any chocolate. Put the leftover Halloween candy away!
We have created the most delicious Vegan and Gluten Free brownies using local Cococo Chocolatiers products. These dark, sweet, brownie bites will make your day. Happy Monday!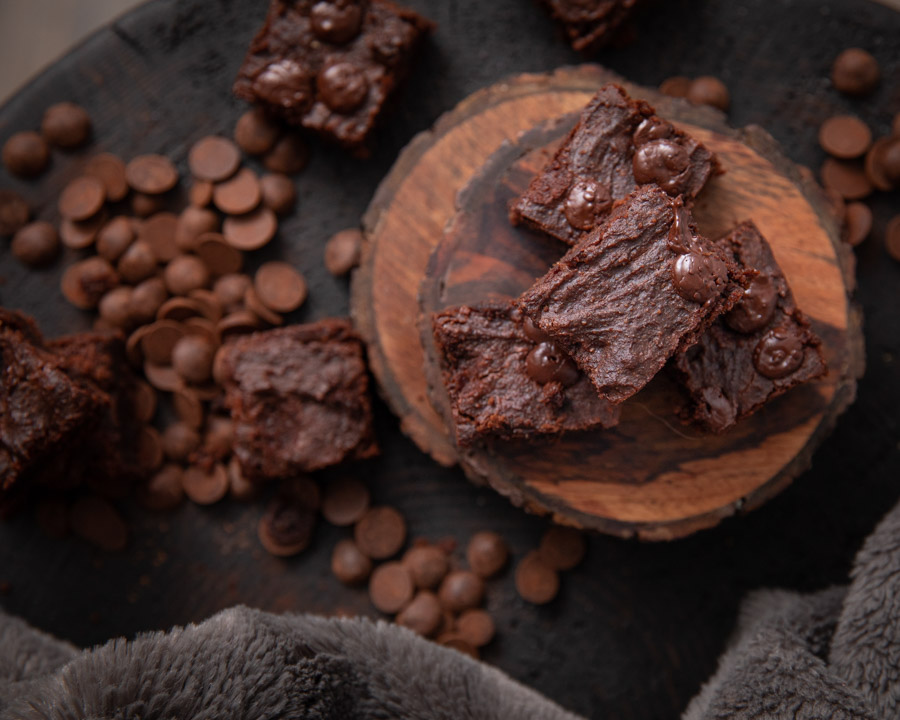 You might be reading this and wondering why we would make a vegan brownie? The question is really – why not? Lol.
We wanted to create a comfort dessert that those of you who may be gluten free, dairy free and egg free could all enjoy! Something simple, yet incredible.
From personal experience, we recognize there's nothing better when you discover a recipe that fits within your food 'parameters' – AND it's delicious! Food restrictions or not, we promise everyone will love these brownies.
We began our brownie adventure by sourcing out the most incredibly rich baking products. Landing on a local company called Cococo Chocolatiers, we were instantly smitten. Their couverture chocolate is absolutely amazing for baking with. It is so rich and smooth…and did we mention that they have a vegan line?!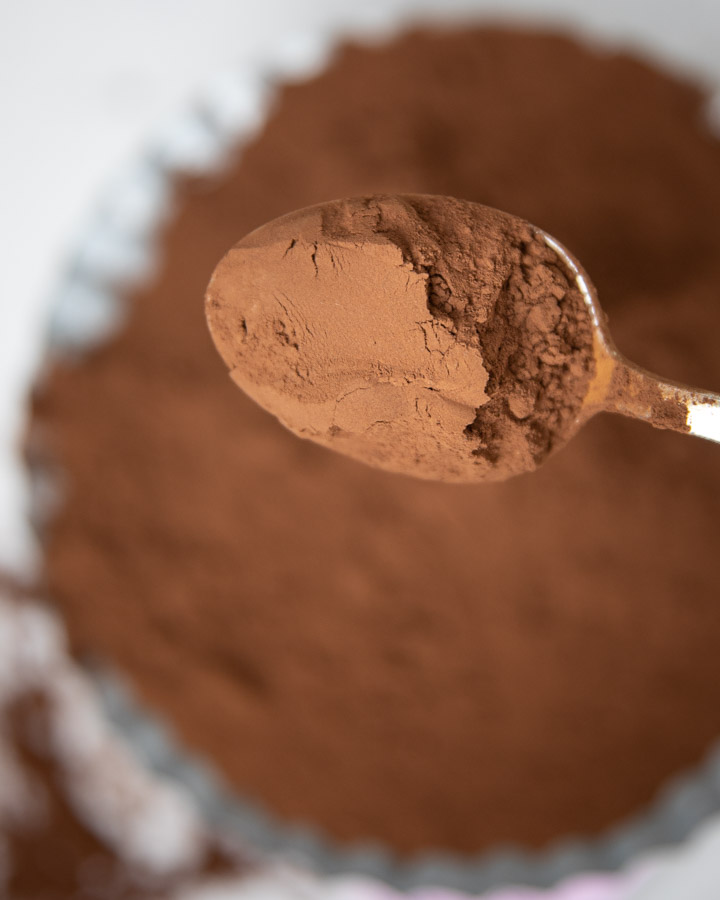 We're sure that many of us have made brownies before, and used whatever cocoa powder we happened to have in the pantry. We've all counted down the minutes until they were cool enough to take a bite. Then expecting to bite into a rich chocolate brownie, instantly disappointed because it tasted actually kind of gross…
We promise our recipe will not disappoint you in the same way. The ooey-gooey chocolatey goodness of these brownies comes from using a high quality Dutch processed cocoa powder. The difference between amazing brownies and sub-par brownies depends on it's quality of ingredients.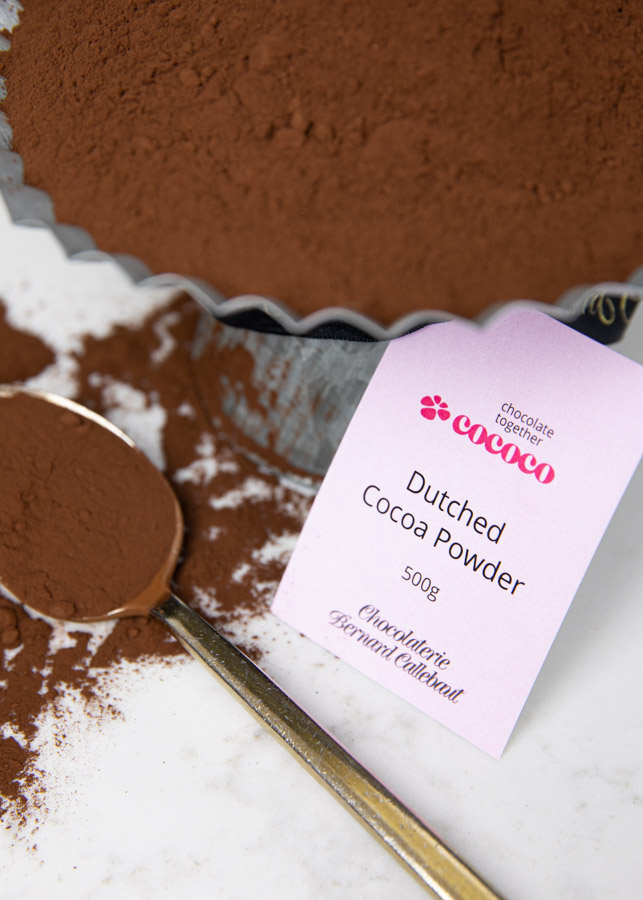 Natural cocoa powder in it's raw state is quite acidic. When it comes to baking we usually prefer a Dutched cocoa powder. Dutched cocoa powder has been treated with an alkali solution. This process neutralizes the acidity that is naturally present in raw cocoa and creates a deeper, more sweet and dark cocoa powder.
The end result gives you the rich, chocolatey brownies you were looking forward too.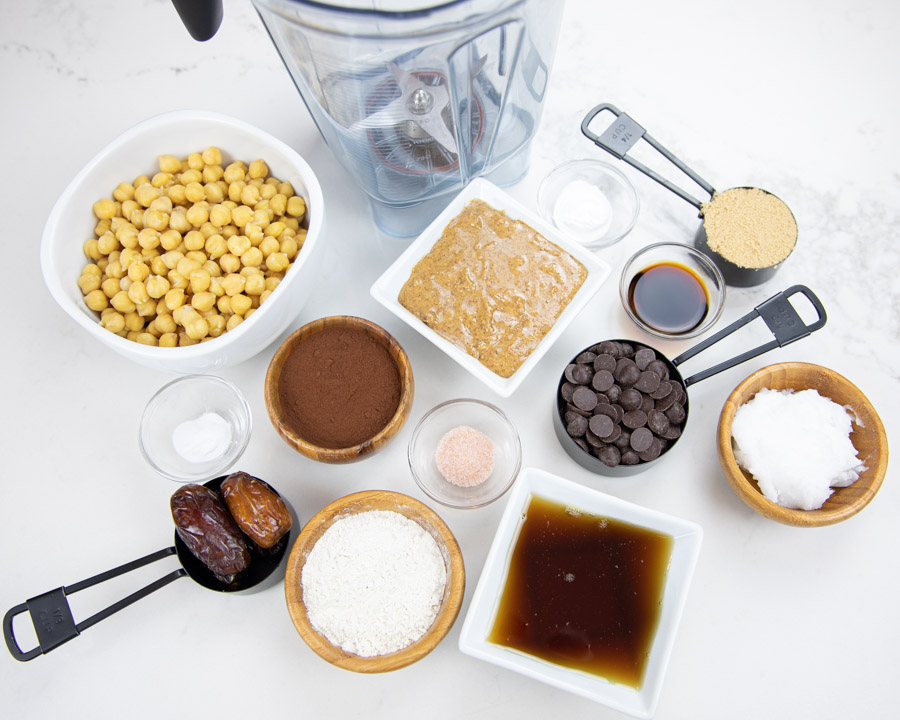 Another ingredient you won't believe in these moist brownies are the chickpeas! A little extra protein and a lot more fudgey chocolatey brownies. Everyone will be cheering for brownies.
Combine everything in your blender or food processor except the Cococo couverture chocolate drops. These are mixed by hand in the brownie batter before baking, and then also sprinkled on top.
Ha! One chocolate drop for you, one for the brownies. One chocolate drop for you, one for the brownies…caution! They're highly addictive.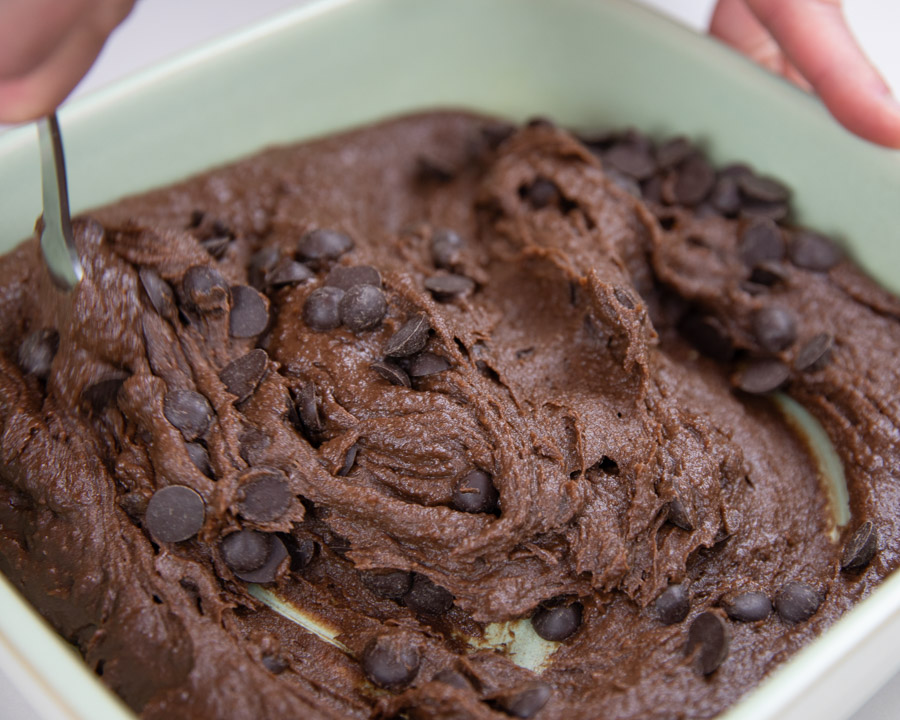 Vegan Brownies
Course: Dessert
Cuisine: Canadian
Difficulty: Easy
A quick and easy weekday dessert that uses chickpeas and Cococo Chocolatiers Dutched cocoa powder. These brownies are the most incredible chocolatey bites ever! Food restrictions or not, everyone will enjoy these brownies with a little extra protein and a lot more fudgey goodness.
Ingredients
1 can chickpeas, rinsed and the husks removed (15oz.)

1/2 cup almond butter

1/2 cup maple syrup

1/4 cup packed brown sugar


1/4 cup CUT flour

1/3 cup dates, pitted

2 tbsp coconut oil

1 1/2 tsp vanilla

1 tsp baking powder

1/2 tsp salt

1/4 tsp baking soda

1/4 cup Cococo Chocolatiers bittersweet chocolate drops for sprinkling on top
Directions
Preheat the oven to 350°F.
In either a blender or food processor, combine all ingredients except the chocolate drops.
Transfer batter from blender/food processor into greased 8×8 baking pan.
Stir in 1/2 cup chocolate drops into brownie batter.
Spread batter evenly in pan and then sprinkle remaining 1/4 cup of chocolate drops on top.
Bake for 30 minutes.
Let cool before serving.

Make Monday's brownie day; your week will be sweeter,
Stacey and Meg