Like we've mentioned in our earlier coleslaw dressing post, the fall frost has arrived and the garden has been harvested. There's not much better then a fridge and cold room full of fresh produce. This salad celebrates the change in seasons and uses hearty fall ingredients.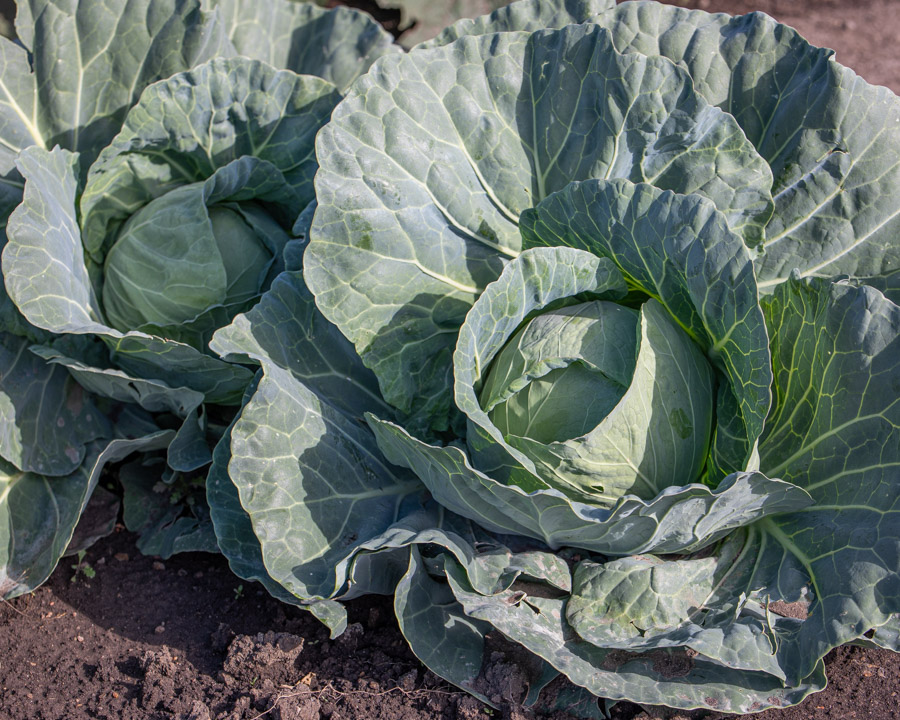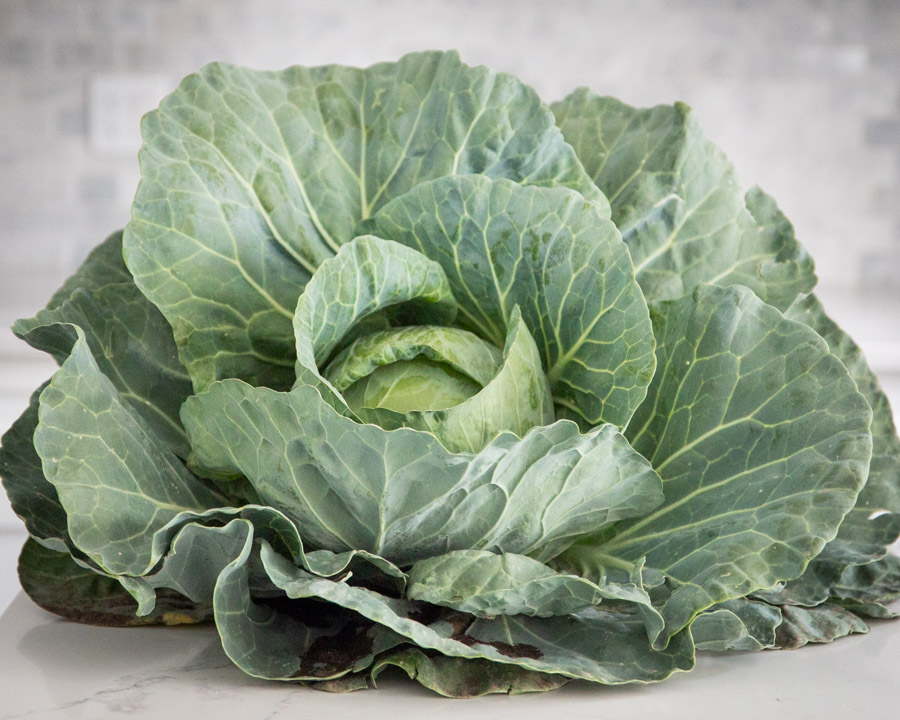 When creating any salad whether its using coleslaw or a leafy green, we look for a fruit, a vegetable and a good crunch element. This recipe for Fall Harvest Coleslaw is no exception! The crunch for this recipe comes from the candied pecans….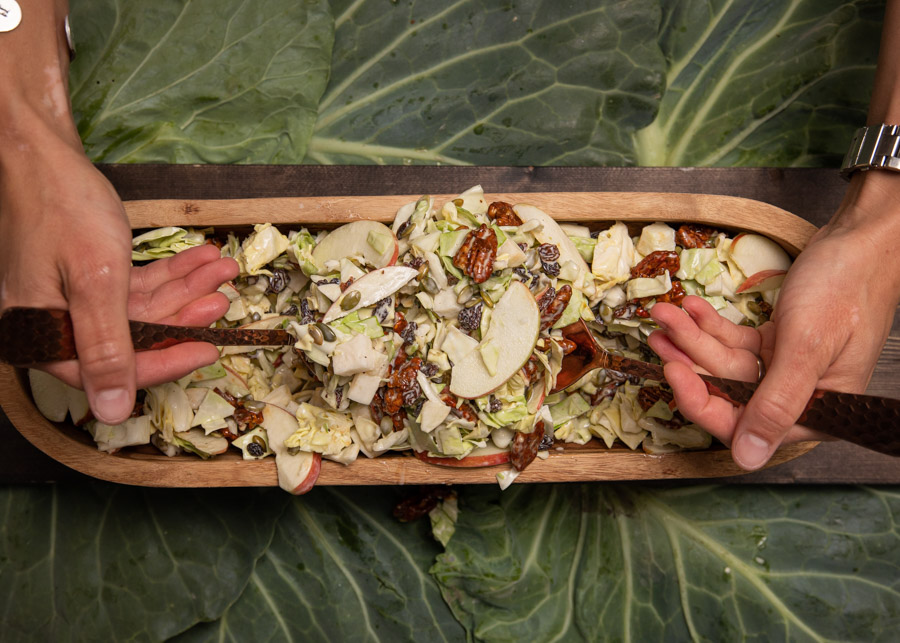 Yes, you read right! If you've never had candied nuts then you're in for a treat. They are so easy to make and definitely one of our favorite salad ingredients. All that's required is a frying pan, brown sugar and any nut of your choice.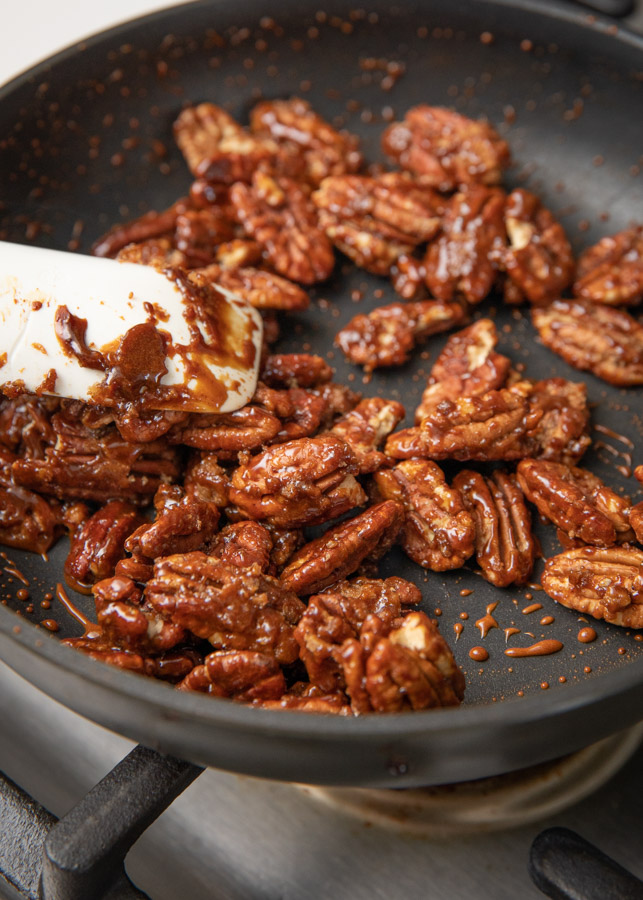 This recipe for coleslaw is anything but like what your Grandma used to make. Lol, remember the family dinners when the "slaw" would come out? Ha! Or how many times have you left the "slaw" on the side of your plate at a restaurant? We promise, this salad will never earn the nickname of "slaw".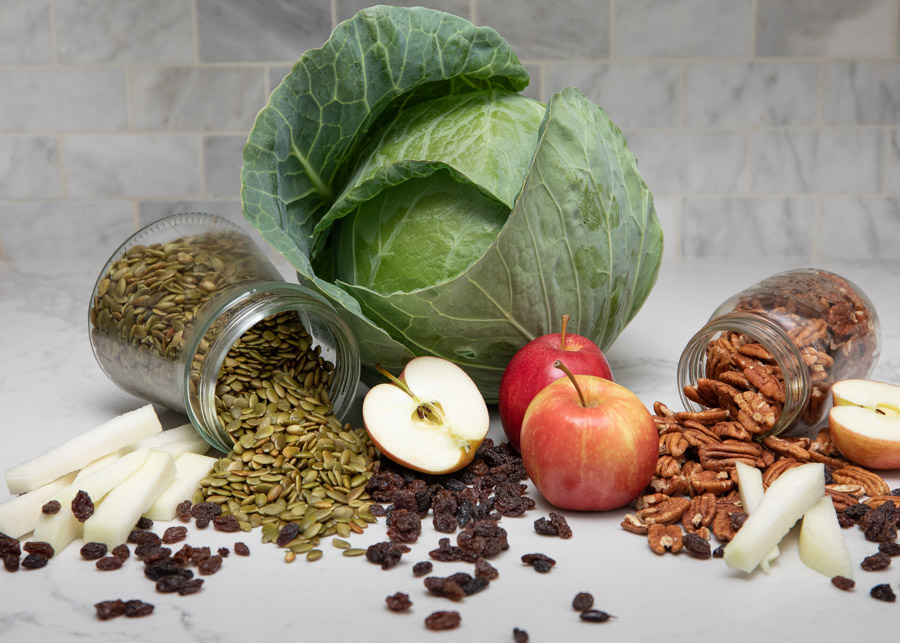 Using apples, raisins, candied pecans, pumpkin seeds, and kohlrabi; this salad is so delicious as it embraces it's fall elements. We didn't want to give you all just another "slaw" recipe to fill a side dish. This fall harvest salad could be a meal on it's on! Perfect for packing in lunches or even dinner on the patio…take advantage of the crisp fall evenings while we can.
Chop the ingredients and shake the dressing, this recipe for our Fall Harvest Coleslaw will be ready in minutes. (https://cutcooking.com/coleslaw-dressing/)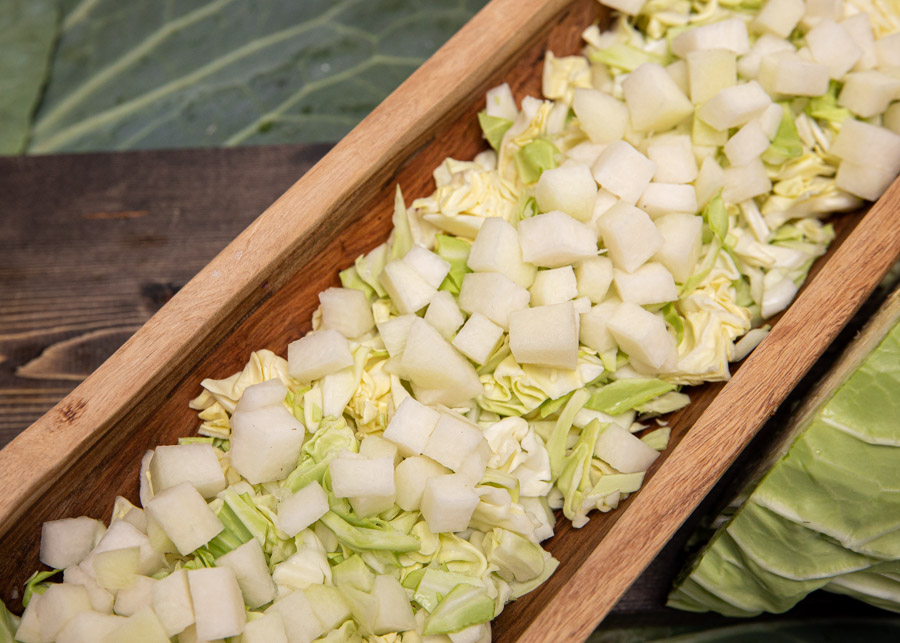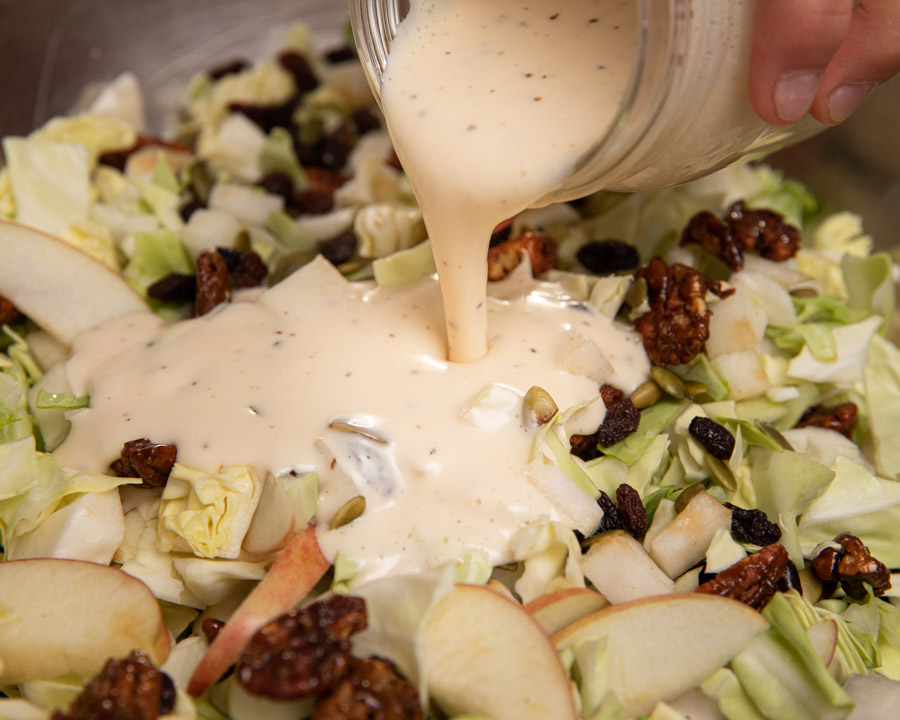 Fall Harvest Coleslaw
Course: Salads
Cuisine: Canadian
Difficulty: Easy
Candied pecans, apples, pumpkin seeds, kohlrabi and raisins; this coleslaw delivers the most amazing Fall Harvest crunch. A coleslaw in a league of it's own.
Ingredients
6 cup cabbage, chopped green or red

1 1/2 cups raw kohlrabi, diced

2 cups apples, finely sliced

1/2 cup pumpkin seeds

1/2 cup raisins

Candied Nuts

1 1/2 cups whole pecans

1/4 cup brown sugar

Dressing

https://cutcooking.com/coleslaw-dressing/
Directions
To candy nuts: on low heat combine pecans and brown sugar in frying pan.
Stir frequently while brown sugar begins to melt and soften. It will start forming a "sugary caramel syrup" after a few minutes. Continue to stir and coat all the pecans in the syrup.
Once all the nuts are well coated and the brown sugar is fully melted, remove from heat and transfer nuts to plate to cool. Once cool, go ahead and break into pieces for salad.
Combine all salad ingredients into medium to large bowl adding the cooled nuts last.
Mix the coleslaw dressing in small container or shake in jar. https://cutcooking.com/coleslaw-dressing/
Pour dressing over salad ingredients and stir well to combine.
Serve immediately. (This salad stores well in the fridge if you have leftovers, however the nuts will lose their "crunch". If you intend to make extra for another meal, add nuts only before serving.)
We promise this won't be the coleslaw left as a side dish…
Stacey and Meg
What to do with all the cabbage? Fall Harvest Coleslaw!