We're not going to lie, we know that when we say "quiche" there's a lot of different reactions out there! Lol, some of you are super excited, other's are cringing. But seriously, this ham quiche is SO GOOD!! Not to mention that we all have leftover ham from Easter this year right? What to do with the leftovers?!? Quiche friends.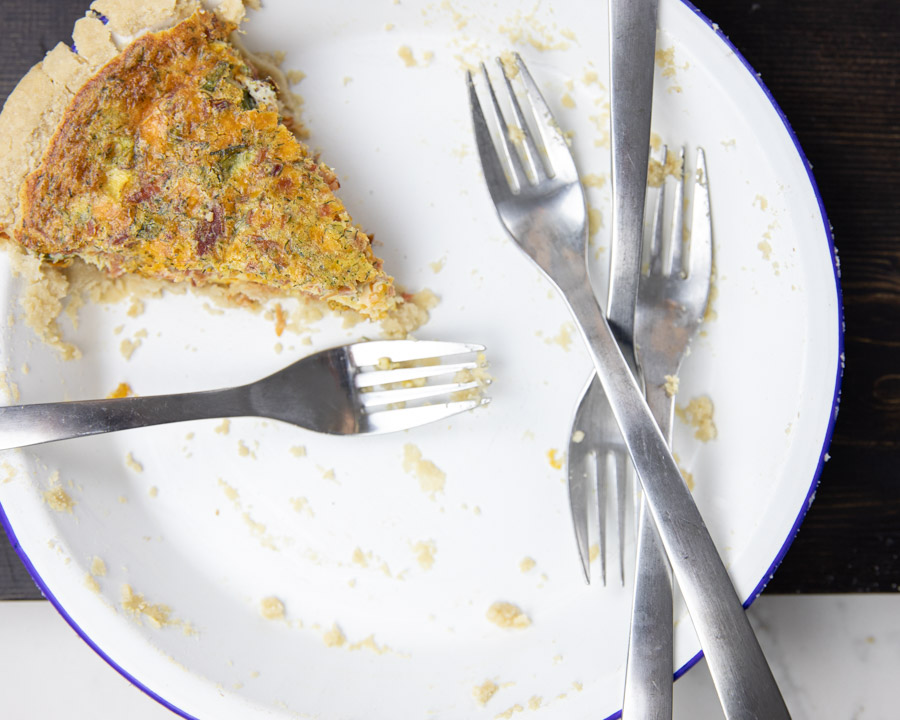 Believe it or not, even our kids like quiche. We're pretty sure you can sell this one to your families too. We promise one bite and everyone will agree that quiche gets a thumbs up! If you have members of the family who are scared of "green things", add a little less green onion or dill. You'll still love it.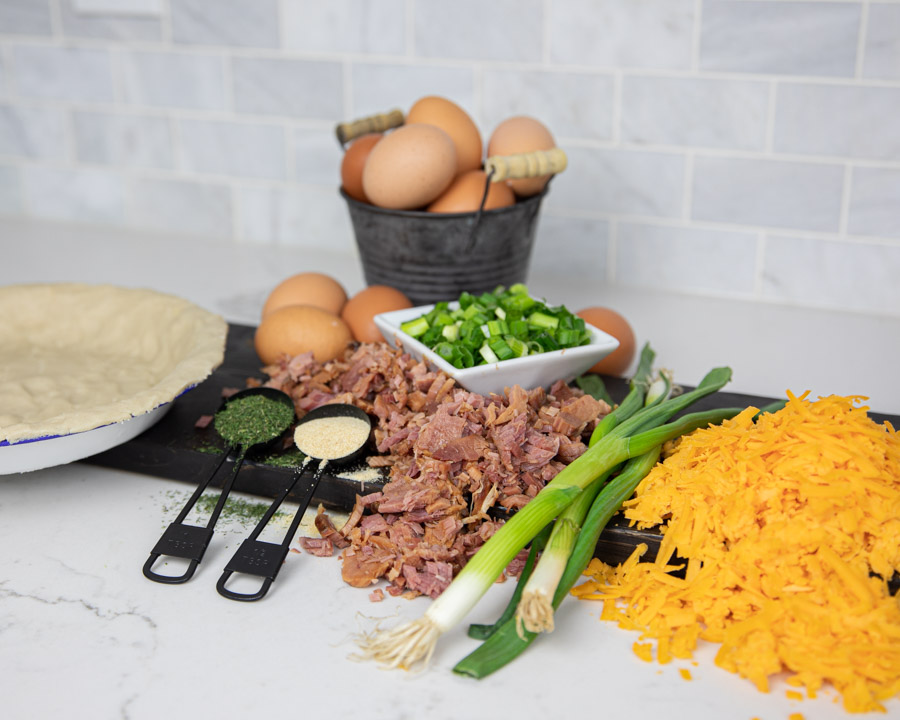 To get started, you'll need a pie crust. Or maybe you already pre-planned and made 2 for Easter dinner 😉 One for dessert and the other for the ham leftovers! This is the link for our CUT GF pie crust. https://cutcooking.com/gluten-free-pie-crust/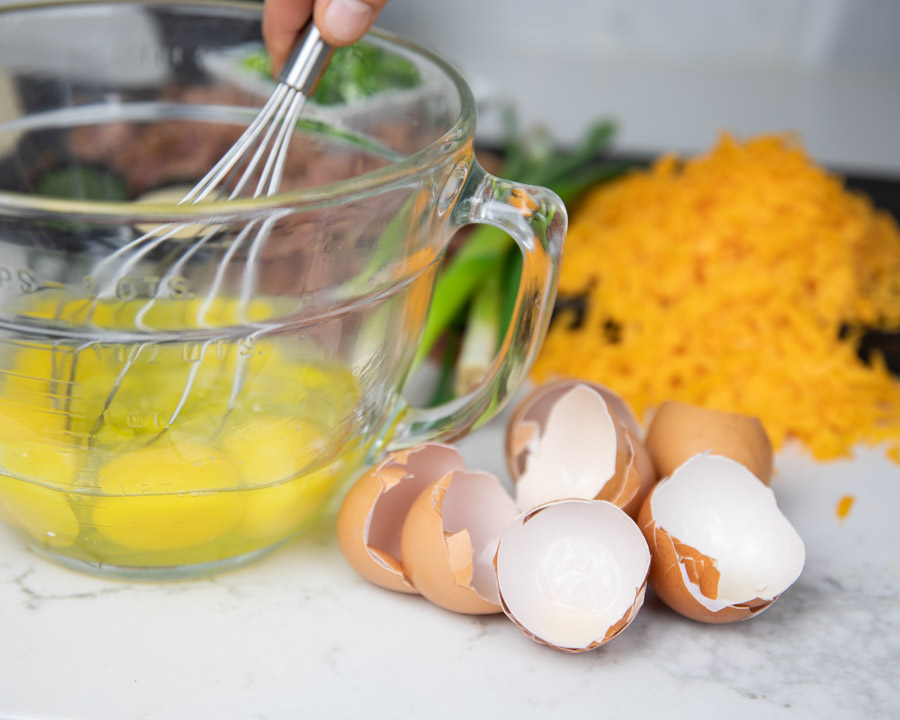 Go ahead and start first with the eggs. Crack them in a large mixing bowl and whip well. Then go ahead and add all the other ingredients.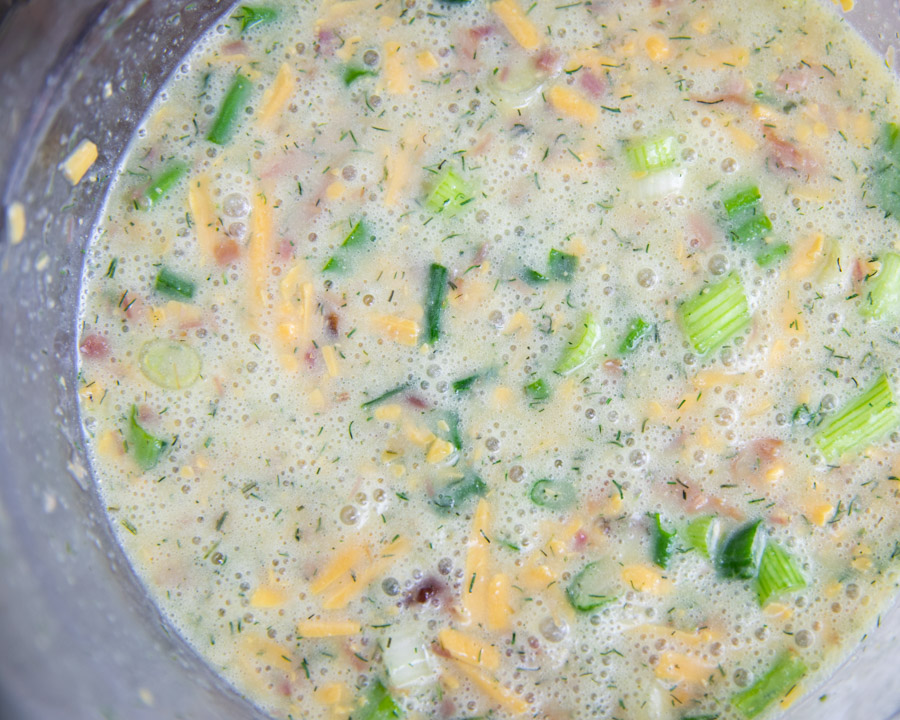 Go ahead then and give everything a good stir! Get ready to pour into your waiting pie crust and bake.
It's that easy. The best part is that quiche serves as a great breakfast, lunch or dinner! We all know that making three full meals these days at home can be tiresome. Microwave (do we dare say?!? LOL) a piece and a meal is served.
Ham Quiche
Course: Not Always Breakfast
Cuisine: Canadian
Difficulty: Moderate
We love quiche and we're pretty sure you will too! No better way then to use up the leftover ham. Paired with a flakey pie crust, cheese and fresh herbs, a perfect option for breakfast, lunch or dinner!
Directions
Preheat oven to 350°F
Beat eggs in medium mixing bowl.
Add all other ingredients and mix well.
Pour into prepared pie crust.
Bake for 45 min or until middle center of quiche is fully cooked through.
Let cool slightly for 5-10 minutes before serving.
Cut a slice and dig in!
Stacey and Meg
We promise you can do this! Don't be nervous having to make a pie crust. Lets be honest, we're here to support you. If that means that you buy a pie crust (just make sure it's gluten-free), it's OK! Follow our instructions and your family will thank you. Lol, you'll thank yourself when the kids can heat up their own lunch in the microwave. These are tough days and a little grace with yourself will go a long way…
Pull out the ketchup or hot sauce if desired and take a breath.