We are fully aware that there's not much better than waffles. In fact, we know some of you reading this will argue there is absolutely nothing better than a waffle.
Although to be honest, sometimes we do wish they had a little more food value and a little more protein to last a morning. This is not to say our families don't eat waffles because we absolutely do! However, we were searching for something more than a batter full of carbs to fill our waffle irons. Insert the potato, egg and cheese…and we have developed a new waffle for you all to love- hash brown waffles!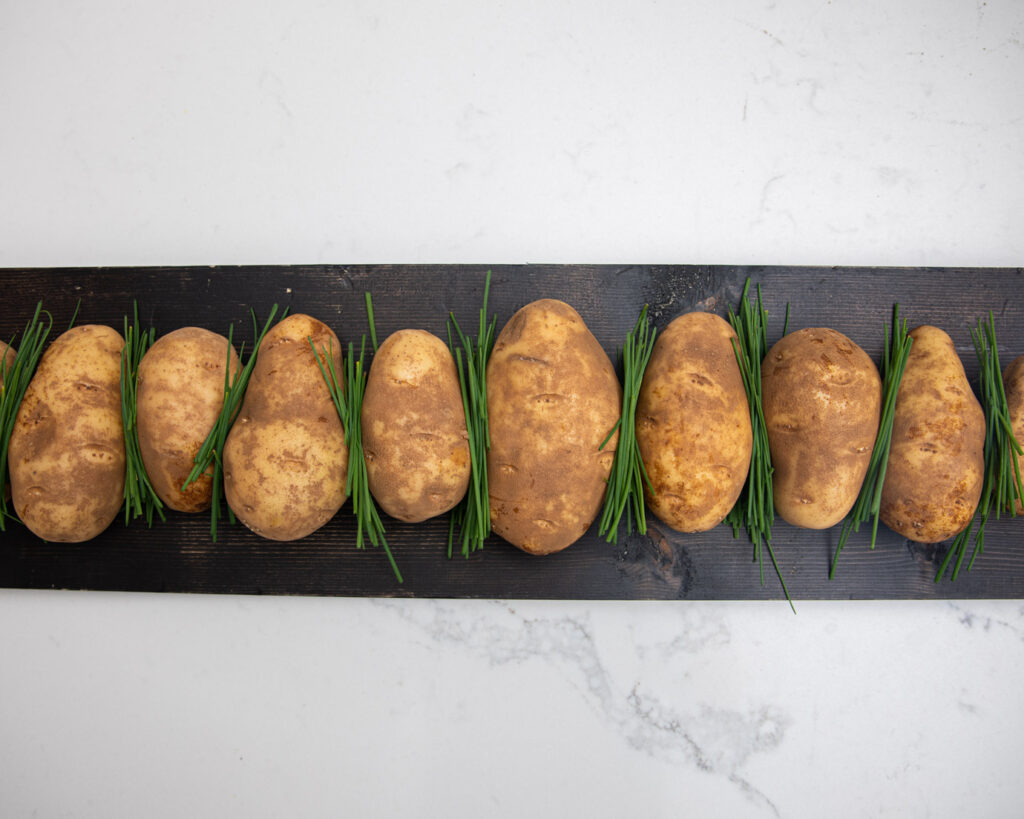 These waffles are so incredibly tasty! They remind us of a hearty prairie farm breakfast with hash browns and eggs all combined with fresh herbs for a single incredible bite.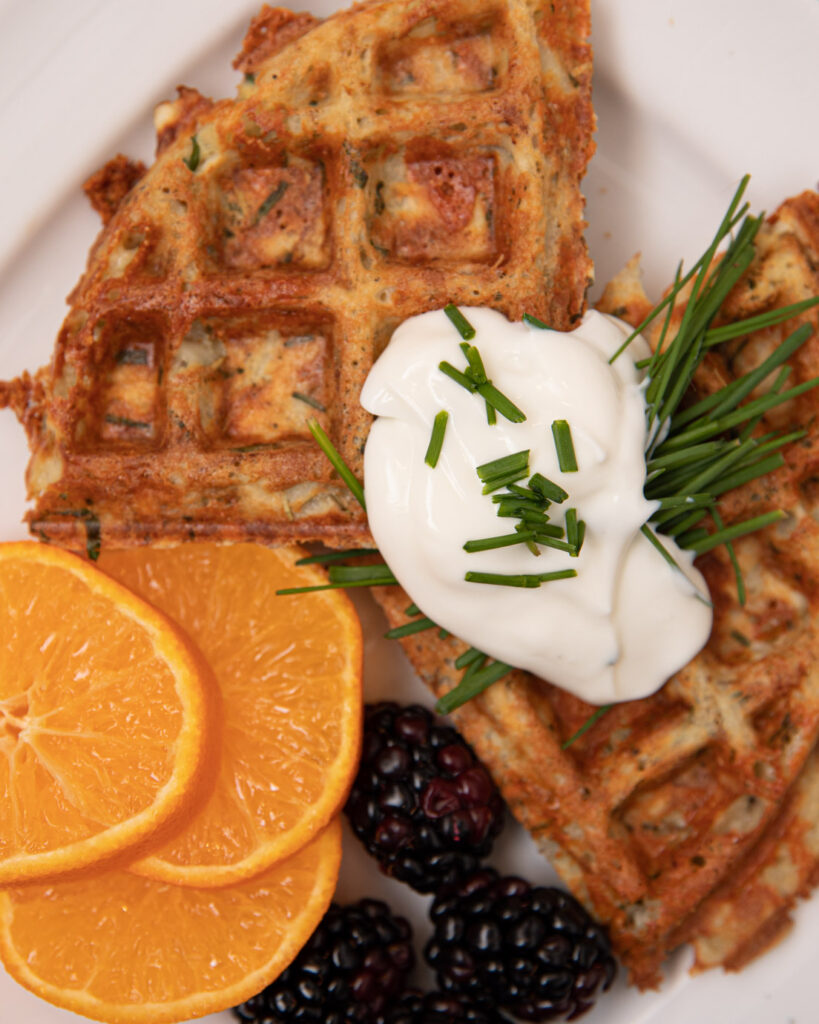 Did we mention yet that they're so incredibly easy to make?! The perfect weekday breakfast when you're trying to get everyone out the door with full stomachs! They also serve beautifully for brunch paired with a fruit salad on the weekend.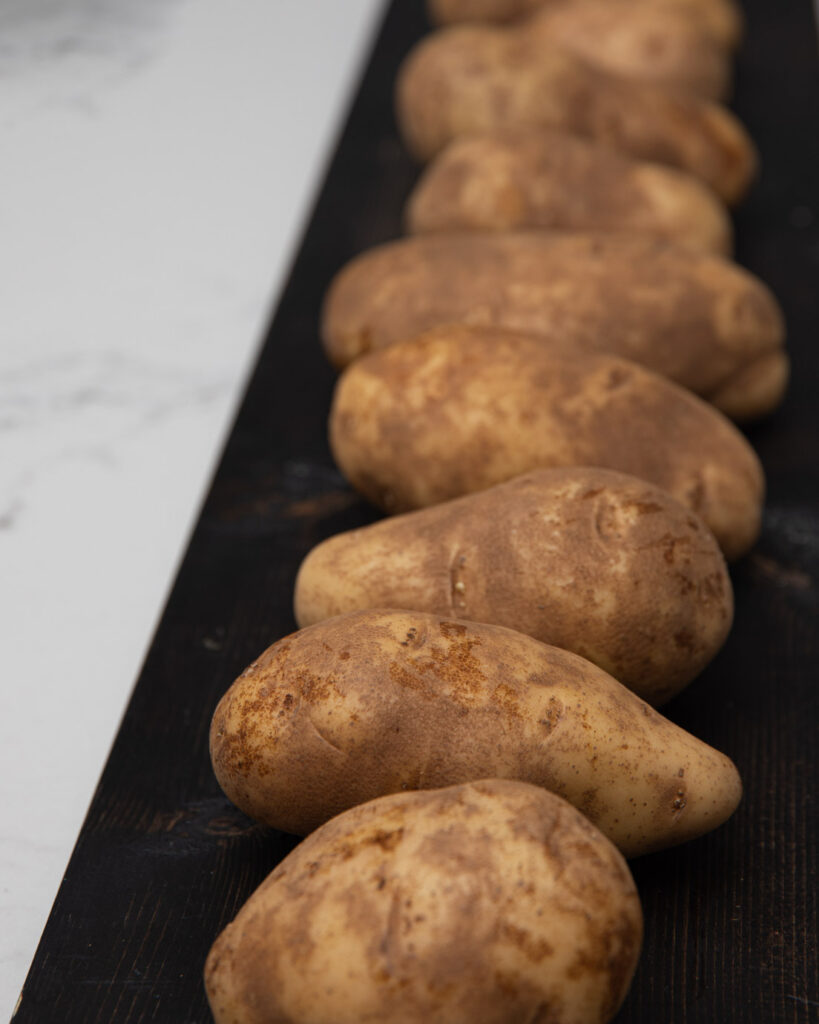 Alright let's get cooking. To get started you'll need to grate potato and squeeze the extra water out of the potato using a clean tea towel. This is very important as your waffles will have too much moisture and may not crisp as they should.
Once this is done, don't worry! Your tea towel will be fine. Throw it in the laundry pile and move on. Combine all your ingredients in a large mixing bowl. The rest is easy!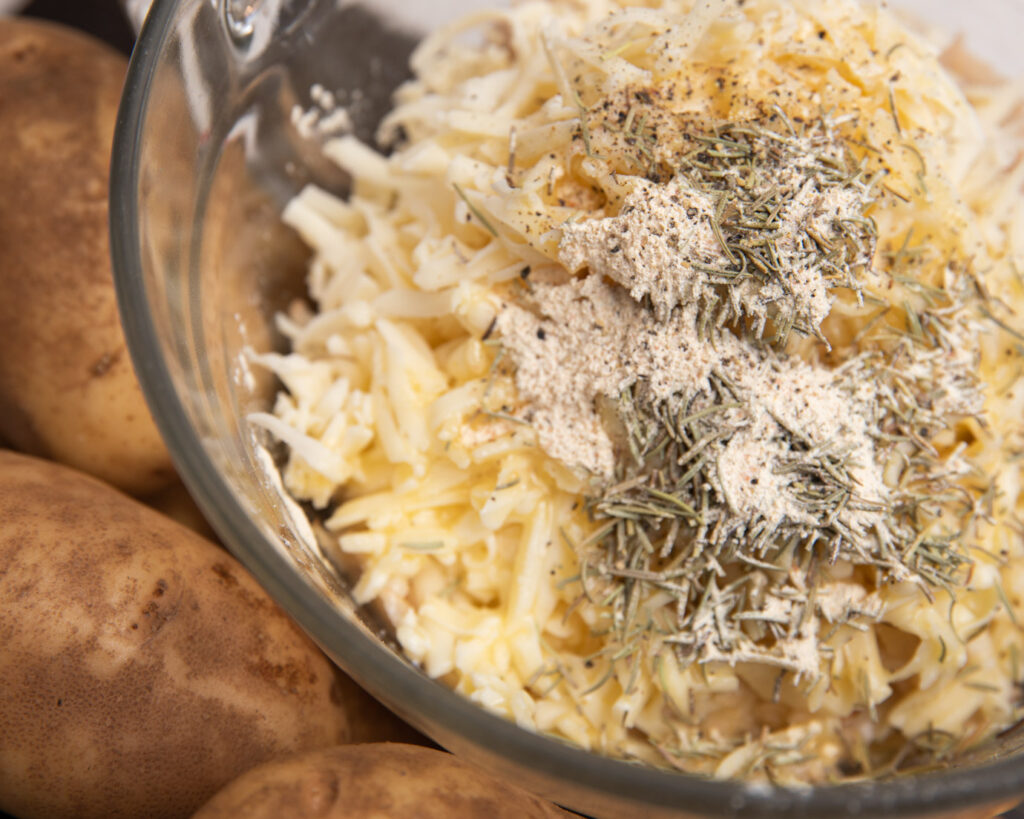 We love the addition of using fresh herbs when we can. If you have access to fresh herbs, absolutely use fresh when possible. They have so much more of a fragrant taste. Nothing beats fresh chives for breakfast! And they remind us of the summer garden…Anything to get through the cold and long Canadian winters.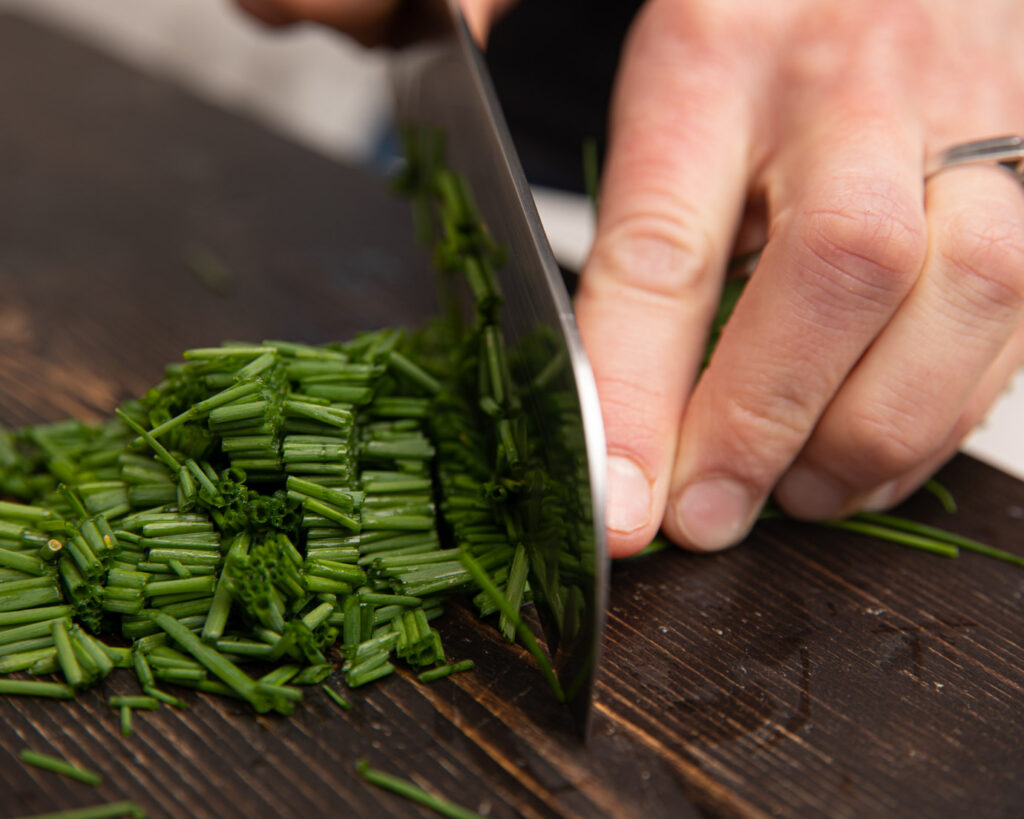 Chives chopped and measured, let's stir this up and get cooking in the waffle iron. Pour mixture in and spread just near the edge of your waffle iron pan. Not too thick but be sure to cover your waffle iron!
Next simply close the lid and let the magic happen. In just 8 minutes you will be enjoying one of the most delicious breakfasts ever!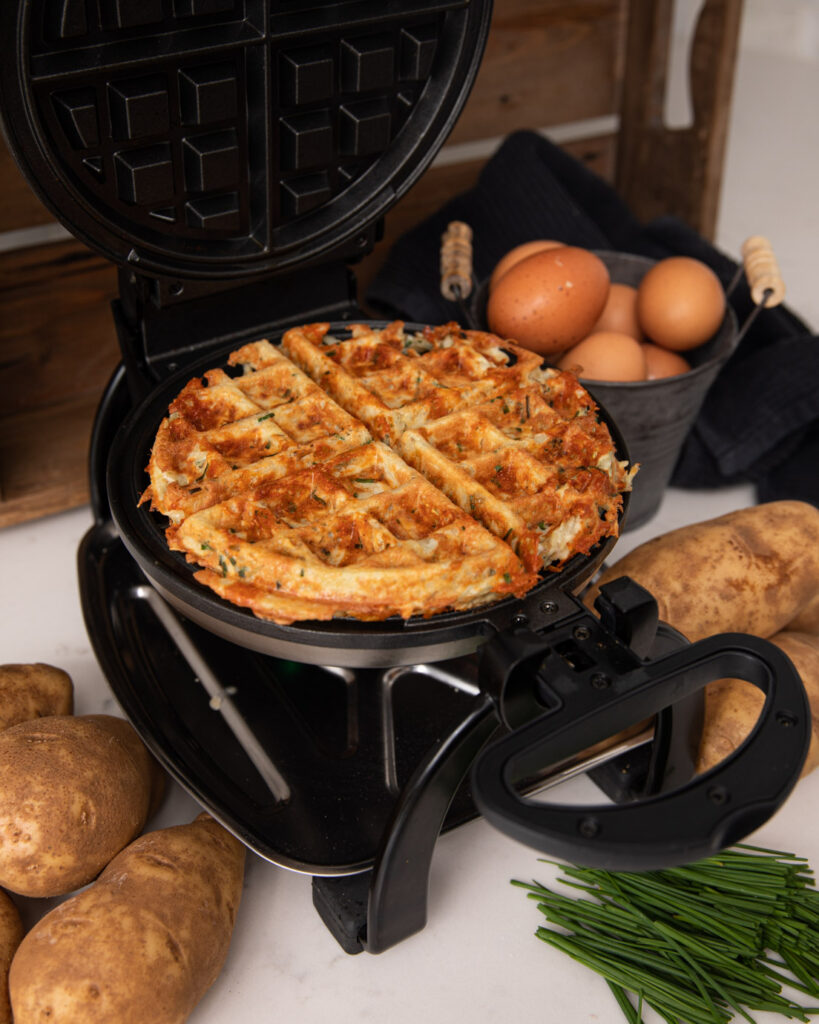 We did say breakfast, although our families would gladly eat this for lunch or dinner. Serve with sour cream, ketchup, hot sauce, salsa…whatever you love on your potatoes and we promise it will be a hit.
Hashbrown Waffles
Course: Main
Cuisine: Canadian
Difficulty: Easy
Taking waffles to a new level! So much more than a waffle, these incorporate all your favourite breakfast foods in one bite! Made with freshly grated potatoes and eggs, these waffles will keep stomachs full a lot longer. Not to mention the added veg and protein!
Ingredients
6 cups grated potato (moisture squeezed out)

4 eggs

1 cup mozzarella cheese

1/2 cup chopped fresh chives

1 tsp salt

1 tsp rosemary

1 tsp garlic powder

salt and pepper to taste
Directions
Preheat your waffle iron to a medium high heat.
Combine all ingredients in large mixing bowl. (Be sure to squeeze moisture from grated potatoes using a tea towel by simply twisting towel and allowing water to seep through towel)
Spray waffle iron with coconut spray.
Fill waffle iron with mixture and spread to cover iron.
Cook 8 minutes in the waffle iron.
Makes 4 large waffles.
Breakfast? Lunch? or Dinner?… is served! Stacey and Meg
Yay!! A win for the waffle maker and a more hearty waffle to fill the tummy.