When it's literally FREEZING outside, is there truly anything that warms you with a dinner option like lasagna?! We think not.
​As we write this blog the outside world is cold. Did we tell you… REALLY cold?! The forecast looks like a HIGH of -24˚C for this week. We're scared to look at what the actual windchill temperatures might be. Instead let's boil noodles and make lasagna. After all, there's leftover bolognese sauce in our fridge from this weekend. We purposely have designed this recipe to use our Momma's bolognese recipe so that you all can knock off 2 meals for your busy schedules. Boom! Let's do this.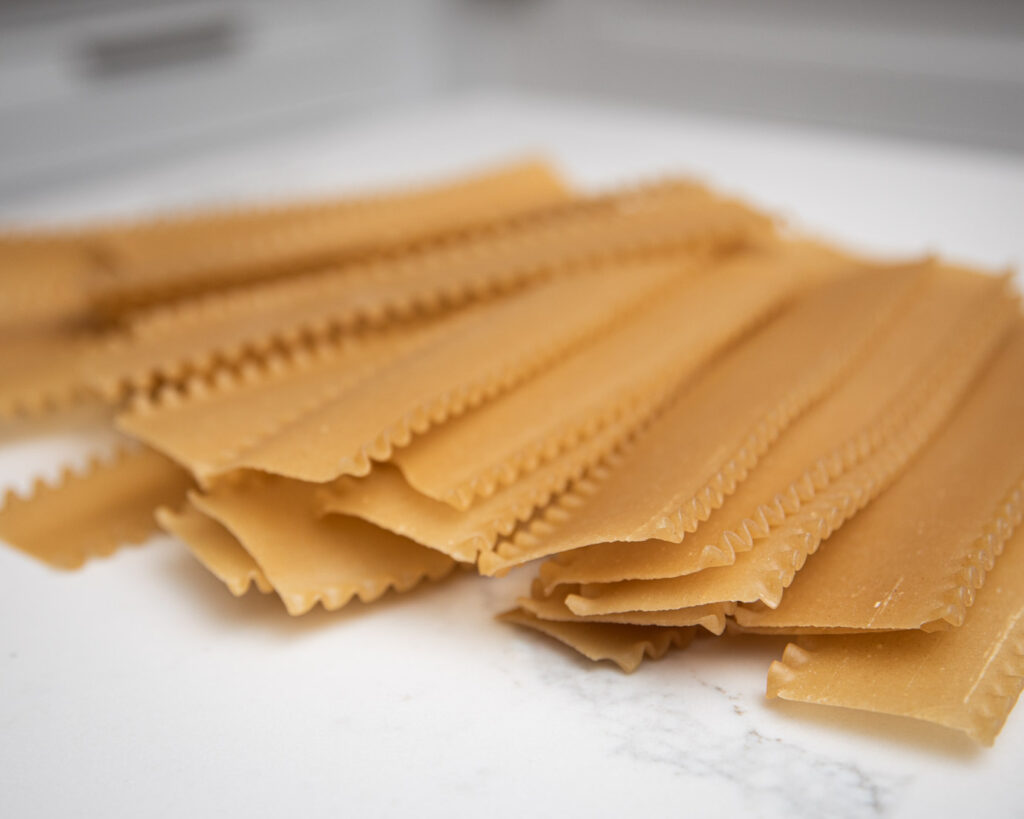 Don't be worried to make this dish. Its stigma says it's hard. Although, we're here to tell you it's absolutely not. You can do this. Boil the water and get your noodles cooking. Be sure to stir your noodles every so often that they don't stick together! Here we go.
We're not sure if we've talked about this much before, full disclosure, we both love cheese. In fact, both of our families love cheese. It really doesn't matter what kind! It can be the sharpest of blue, or the smoothest gouda, the richest brie or breakfast cottage cheese. Wait! Stop there. Cottage cheese. We've paired this with the ricotta and parmesan cheese for the middle layer of our Momma's lasagna. It's a perfect combo in this recipe.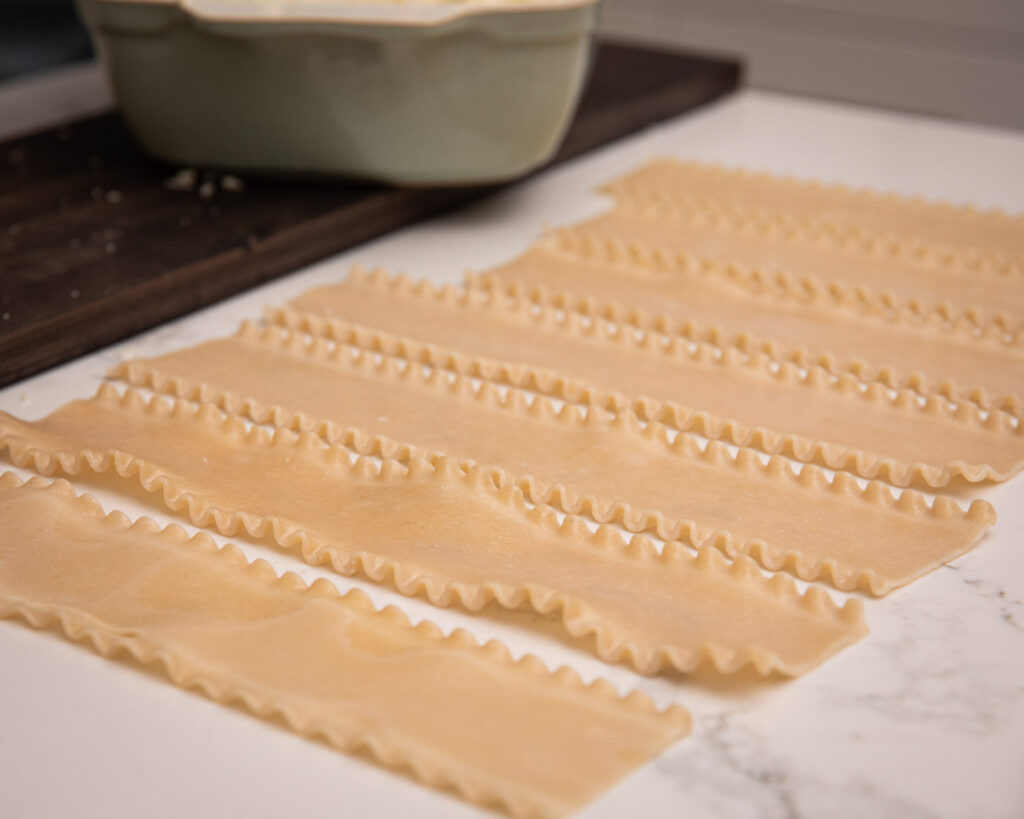 When your noodles are boiled and your middle cheesy layer mixed, it's time to start the layering process. However, before you do, we'd just like to share with you all a little trick. Once your noodles are cooked, drain the water and then rinse with a cold water bath. Afterwards, remove the noodles from the pot and lay them literally on a clean counter surface to cool. This will keep your noodles straight and from sticking together all in a clump in the pot. Your building will be so much easier.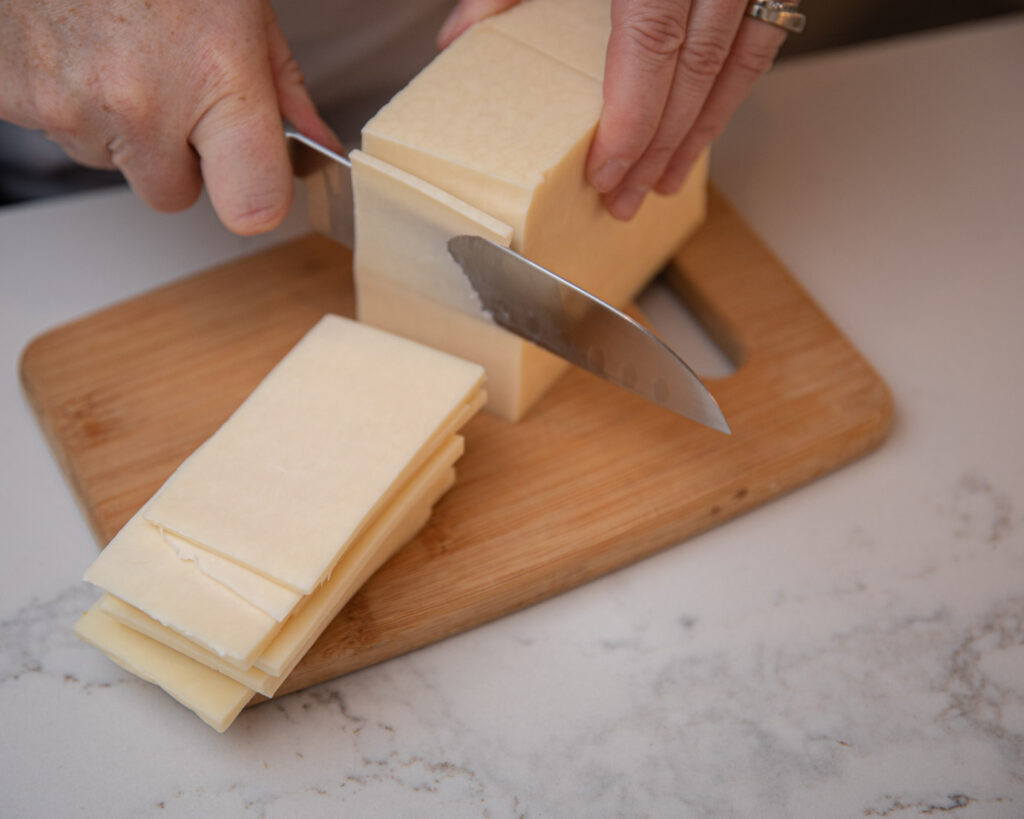 Ready?!? Cheese is sliced, middle cheesy layer combined, bolognese measured out, noodles cooked and cooling…Let's do this!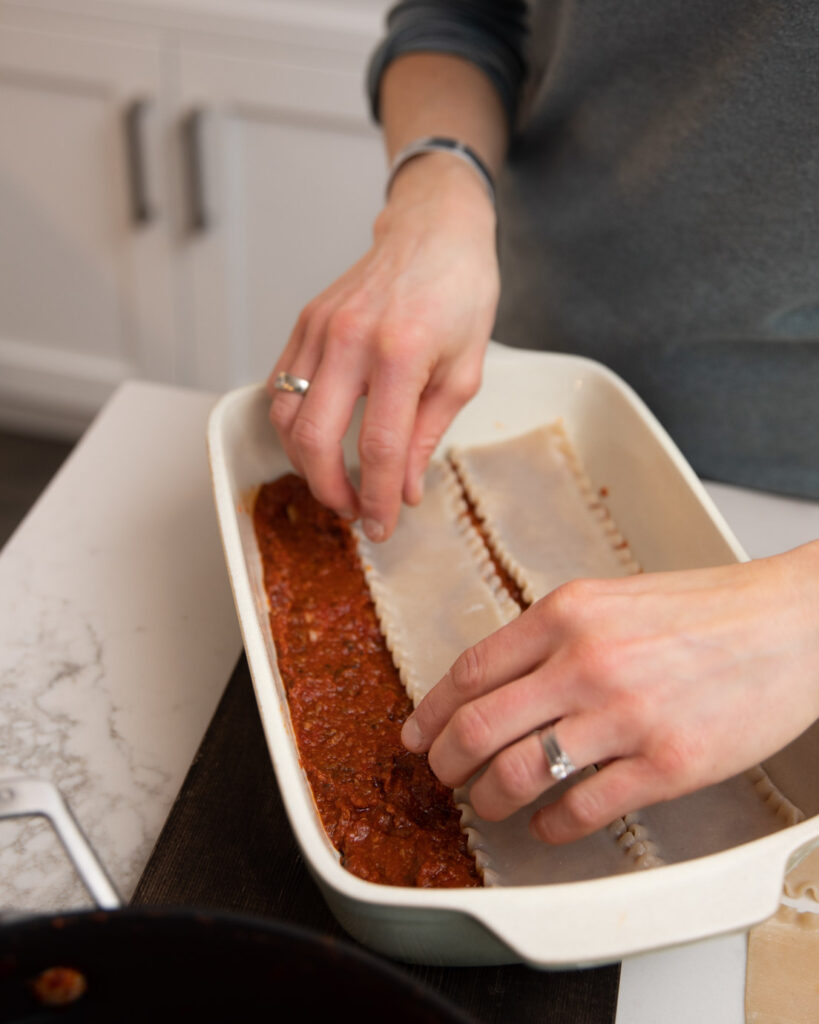 Noodles, Momma's Bolognese, noodles…
Cheese….hhhhhmmmm…..Lol.
And more cheese…Spread evenly the middle cheesy layer of Ricotta and cottage cheese. Top with noodles and then more bolognese….and noodles! Almost finished, we haven't added enough cheese yet….grate mozzarella for the top and combine with parmesan for the final layer.
Sprinkle some oregano on top and get this masterpiece in the oven. See?!? You did it!  There will be no more buying of lasagna in the frozen section.  Bake for 45 minutes and you'll soon be enjoying your Italian masterpiece.  Pour a glass of wine, get your coziest slippers and put your feet up.  After all, it's cold outside!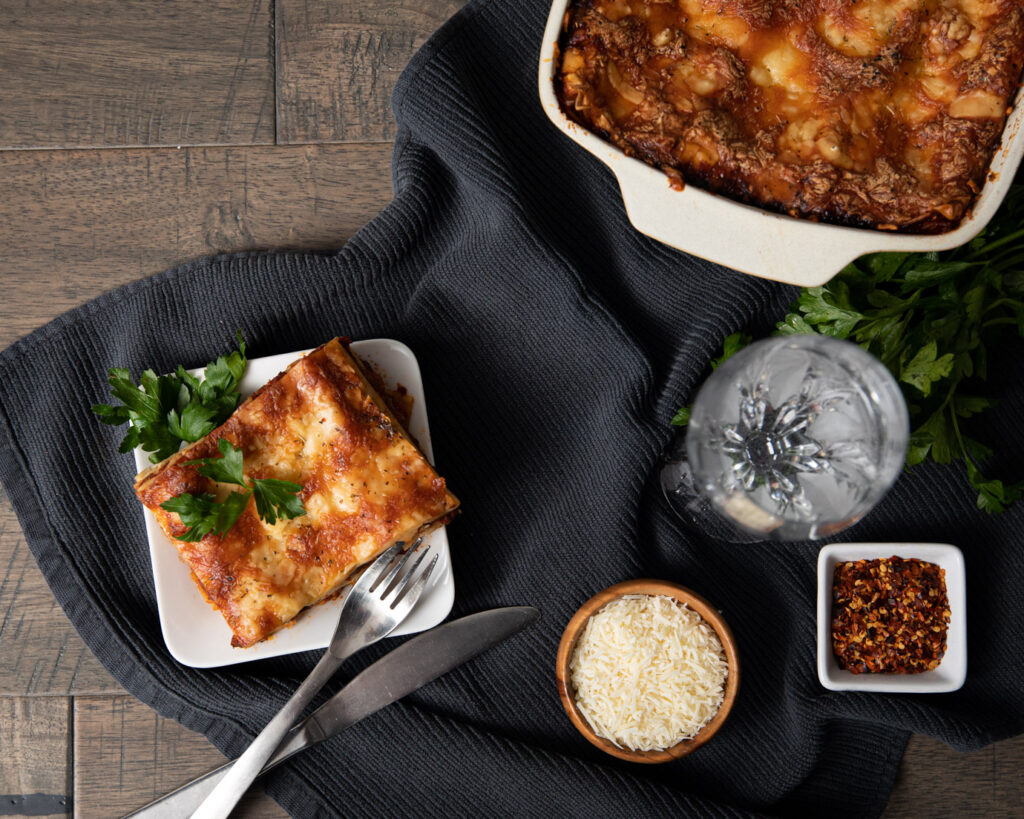 Momma's Lasagna
Course: Main
Cuisine: Italian
Difficulty: Moderate
This recipe is one of the most incredible lasagna's out there! We promise. AND it's gluten-free! Layers of cheese, noodles, and of course our Momma's bolognese meat sauce, this lasagna will become one of your families favourites. Don't be fooled with the stigma of lasagna being a production in the kitchen…you got this one! It's simple to create and feeds a small army. Don't wait, start layering.

Ingredients
2 boxes gluten-free lasagna noodles (cook to box instructions)

6 cups CUT's Momma's Bolognese sauce

2 cups cottage cheese

1 cup ricotta cheese

2 eggs

1 tbsp oregano

12 Approximately slices of mozzarella cheese (1/8″ thick)

2 cups shredded mozzarella cheese

1/4 cup parmesan cheese
Directions
Preheat oven to 350˚F
Boil a large pot of water and begin cooking gluten free noodles, following instructions on the package.
Using a medium mixing bowl, combine ingredients for the middle cheese layer; cottage cheese, ricotta cheese, eggs, oregano.
Measure out prepared Momma's bolognese sauce. This can either be warm or cooled.
Once noodles are cooked, drain water from pot. Rinse with cool water to help stop the cooking process. Lay cooked noodles on flat surface to cool. This will help the noodles not stick together or fall apart as you build your lasagna.
Grease slightly the bottom of a glass 9″ x 13″ pan. Begin to layer your lasagna starting with noodles on the bottom.
Add half of the bolognese sauce (3 cups) and spread over the noodle base.
Follow with another layer of lasagna noodles.
Top with a layer of the sliced mozzarella cheese. We use approximately 12 slices about 1/8″ thick. This will depend on the size of mozzarella block you're cutting from.
Pour the combined middle cheese layer over the sliced mozzarella cheese. Spread evenly and top again with another layer of lasagna noodles.
Add the rest of the bolognese sauce and spread evenly before placing the final layer of lasagna noodles.
Top with parmesan cheese and shredded mozzarella cheese.
Bake for 45 min.
When fully cooked, remove from oven and let cool for approximately 5-10 min before cutting. Oh Momma!!
semplicemente fantastico…It's just that amazing!
Stacey and Meg
We're proud of you. Accomplished cooks; stay warm and put a fork in it. You're done!
Enjoy.