New Years Eve is right around the corner! Both of our families love to celebrate and ring in the New Year with appies and drinks. The kids love their sparkly juice, and us adults also love the sparkly 'juice'!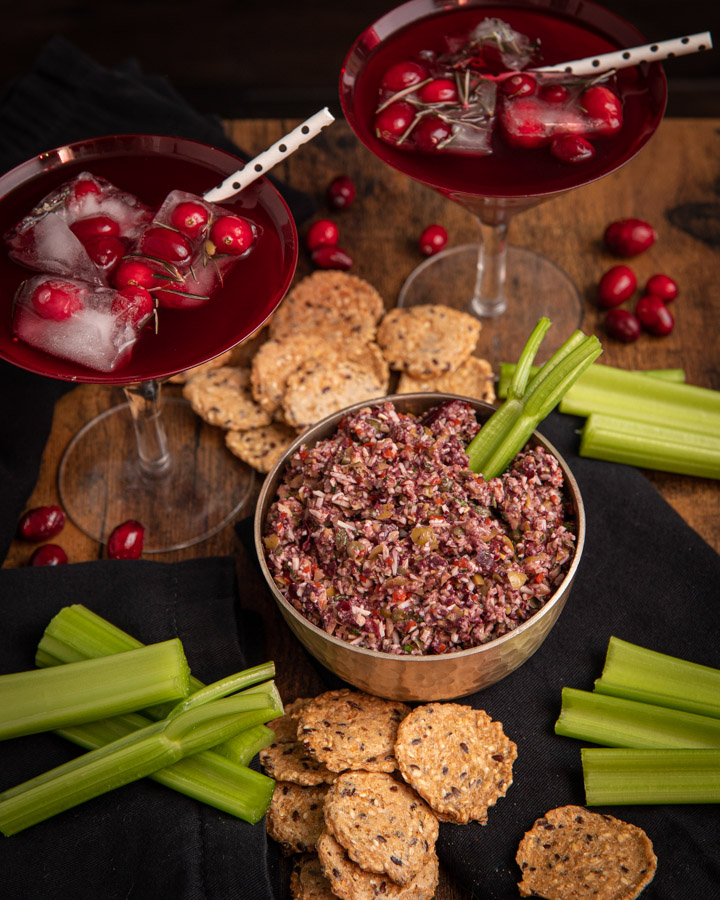 Seriously though, there's not much better then a night of sharing appies and having some laughs with your best friends or family. This year is really no different. We look forward to sharing some appies with our families and making memories as we also share some laughs. The group may be smaller but the food can be just as incredible.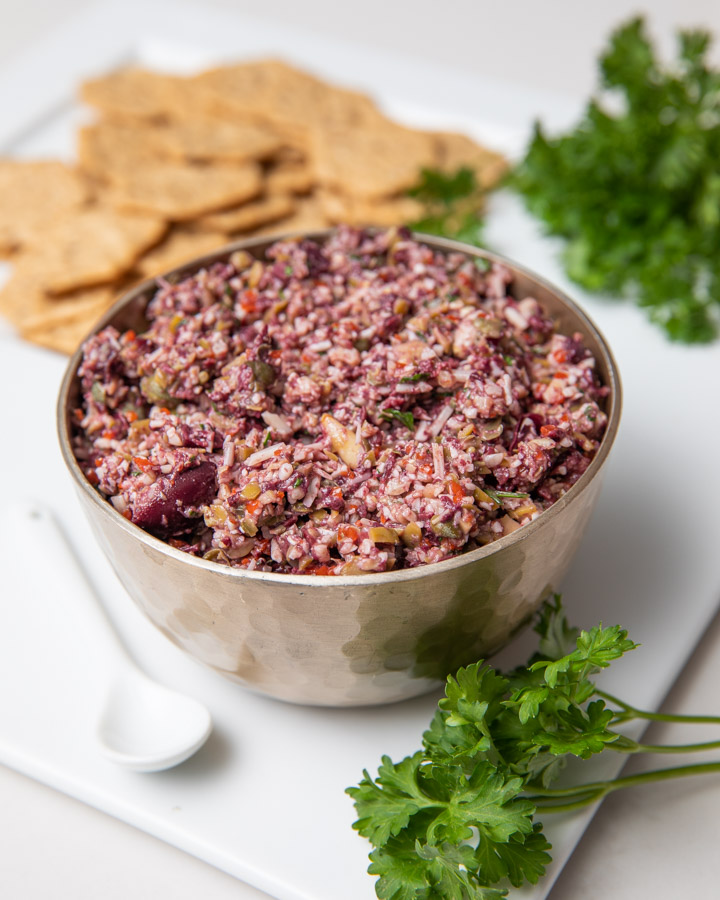 This recipe for Olive Tapenade is one of our favourites! Go ahead and spread it on a cracker, pair with your favourite cheese or simply eat it by the spoonful! Ha, it's that good! Just saying;)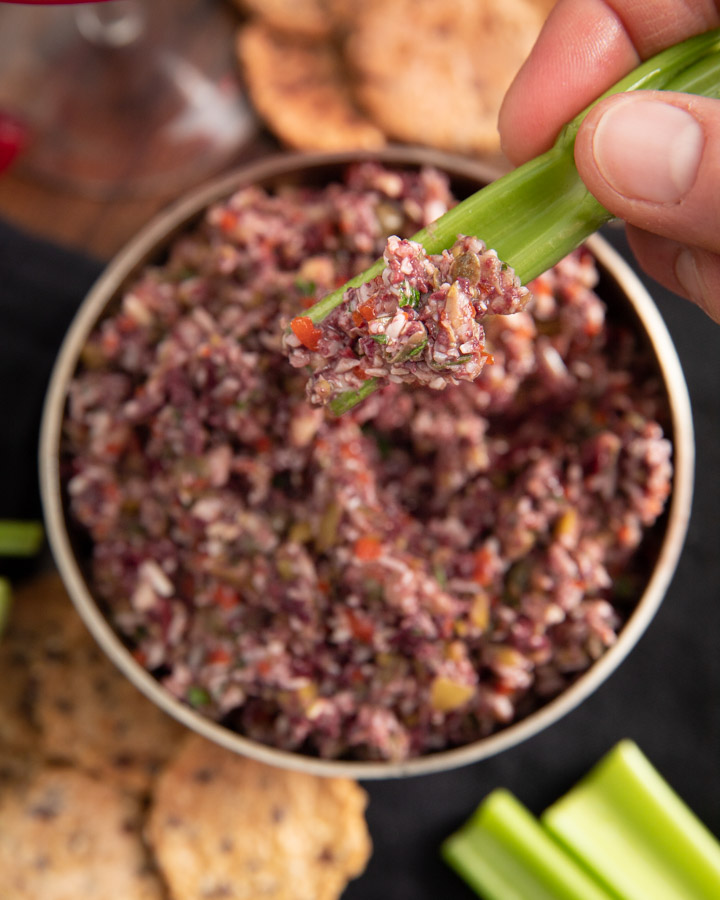 Ready within 10 minutes, you'll never look back to buying it again. This is such an easy recipe and so delicious. It keeps well in the fridge and can be used with so many different dishes…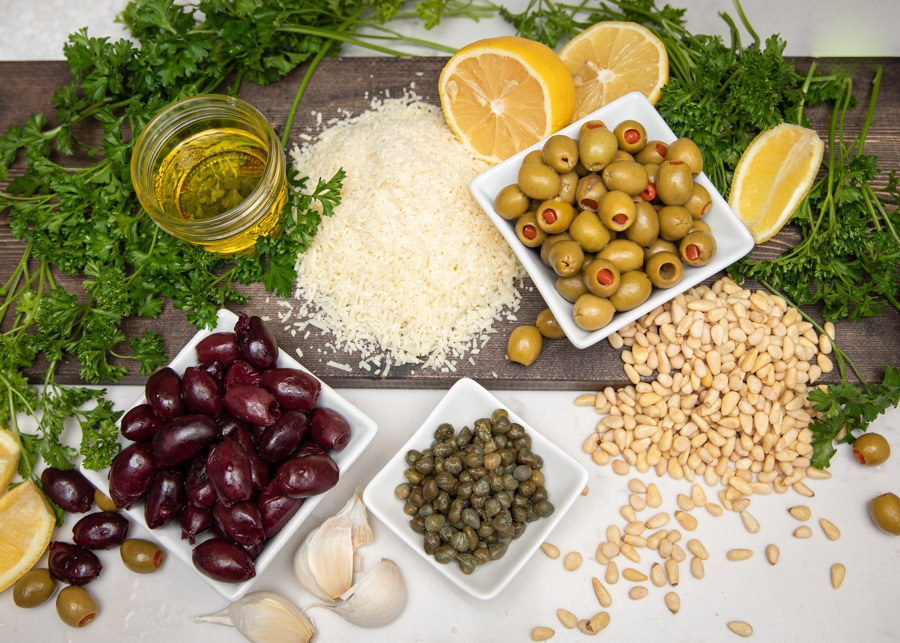 Have we got you convinced? We promise, one bite and you'll be sold. Pull out your food processor and let's go!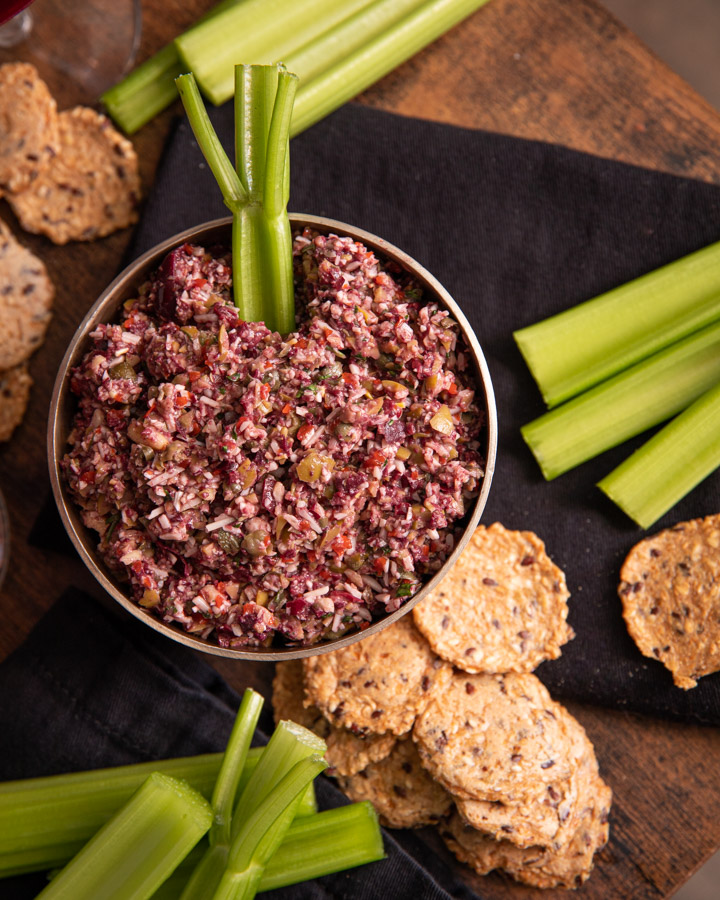 Olive Tapenade
Course: Appetizer
Cuisine: Canadian
Difficulty: Easy
The perfect addition to any "appie" spread or small charcuterie board. Go ahead and pair with your favourite cracker, cheese or veggie. Caution: it's seriously addicting and only takes 10 minutes to make.
Ingredients
1 cup kalamata olives, pitted

1 cup manzanilla olives

1/4 cup capers

1/2 cup pine nuts

1 cup parmesan cheese

1 lemon, juiced

1/4 cup olive oil

3-4 garlic cloves

1/4 cup parsely
Directions
Combine all ingredients into food processor.
Pulse for 5 second intervals. Be careful not to purée ingredients.
Pour your choice or sparkly 'juice'. Scoop a cracker and make memories with your closest family or friends,
Stacey and Meg