Hi my name is Olivia. I am Stacey's daughter and I love Easter! I made Easter puppy chow to celebrate. It is really easy to make and everyone will like it.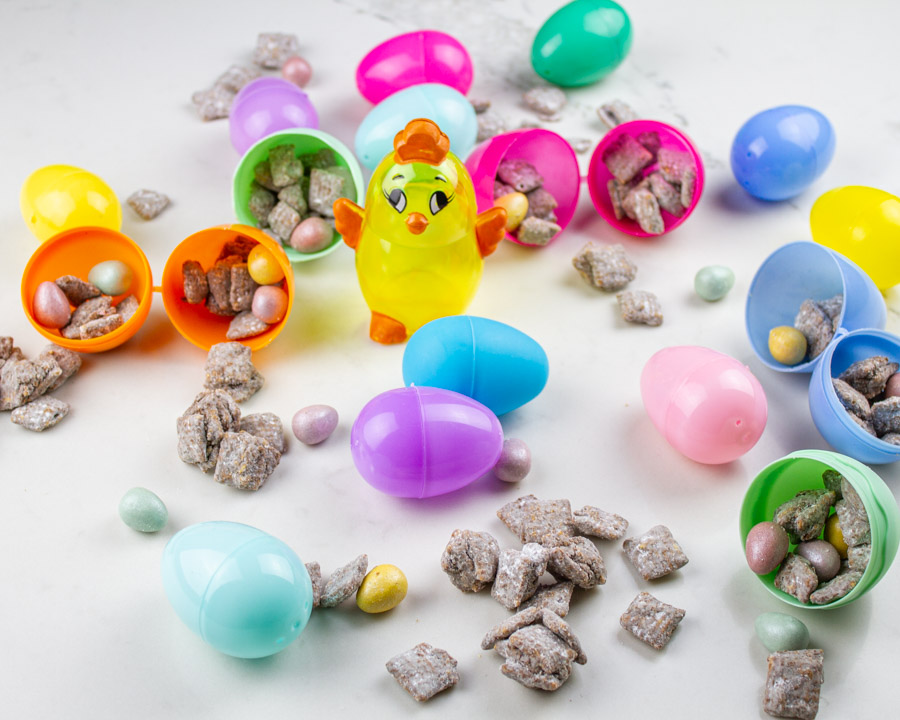 Peanut butter is one of my favorite foods, so I really wanted to add peanut butter. There is peanut butter chex, peanut butter, chocolate and all sorts of yummy stuff in the Puppy Chow.
I made the Easter puppy chow by myself. I enjoyed doing it and my whole family loves it. It is a great "on the go" treat!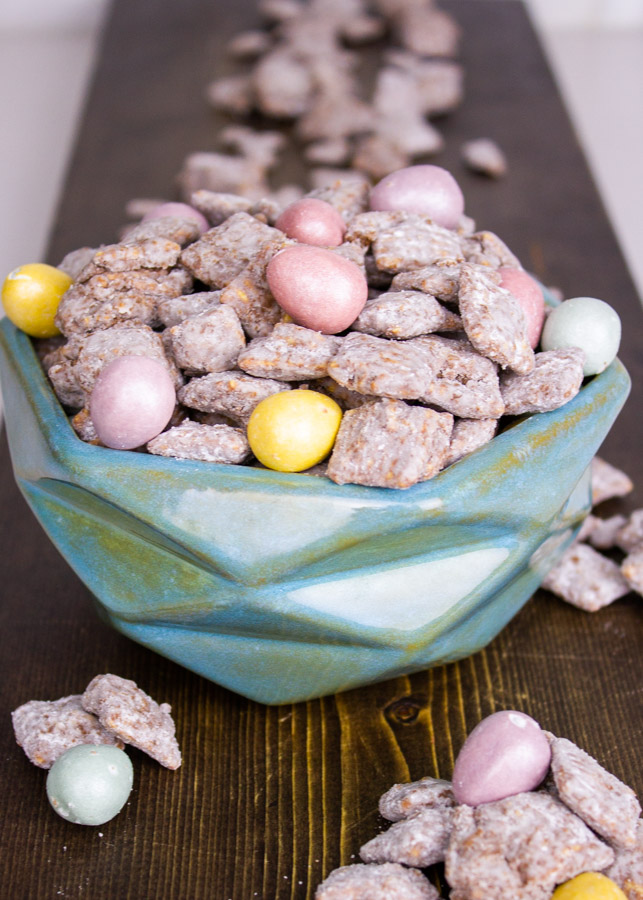 It is so yummy! I put candy coated chocolate eggs in it, but you can put whatever you want. Some other ideas might be: candy, chocolate or nuts.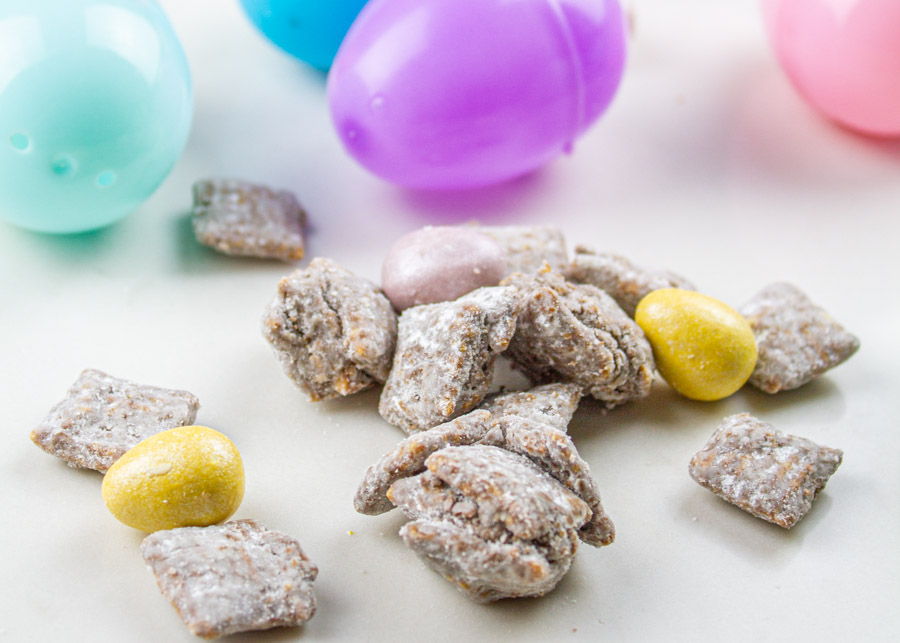 Even though it is called Puppy Chow, please don't feed It to your puppy! It can give your puppy a bad tummy ache. Just share this Puppy Chow with your human friends and family!
Olivia's Easter Puppy Chow
Course: Dessert, Treat
Cuisine: Canadian
Difficulty: Easy
This Easter Puppy Chow treat is so easy and full of peanut butter, chocolate and Chex cereal! I promise everyone will be licking their bowl after…maybe just not the puppy this time.
Ingredients
8 cups peanut butter Chex cereal

1/3 cup butter

2/3 cup peanut butter

2 cups chocolate chips

2 cups powdered sugar

2 cups candy coated chocolate eggs

1 large Zip-loc bag
Directions
Measure the Chex cereal into a large bowl.
Using a microwave safe bowl, combine the butter, peanut butter and chocolate chips.
Microwave on high for 1 minute. Stir. Microwave again for 20 seconds. Stir well.
Pour the melted chocolate mixture onto the Chex cereal.
Stir well. Be careful not to break up the Chex. Stir until all the cereal in coated well with the "peanut butter goodness".
Using a large zip-loc plastic bag, pour the Chex mixture and powdered sugar together in the bag.
Gently shake the bag until the cereal is fully covered with powdered sugar.
Pour the Puppy Chow onto a baking tray to fully cool. Add candy coated chocolate eggs.
Store in a tin. (A plastic container will make your Puppy Chow soggy.)
HAPPY EASTER,
Olivia