AKA, chocolate pastry cream. Happy Mothers Day to every lovely momma out there! We as busy Momma's ourselves, know how much an amazing breakfast tastes – that you don't have to cook. In fact, it could be a piece of toast and a cup of coffee that you didn't have to leave your bed for. Although, who are we kidding, this year has been full of challenges and a little extra something to celebrate from your own kitchen, is definitely relished.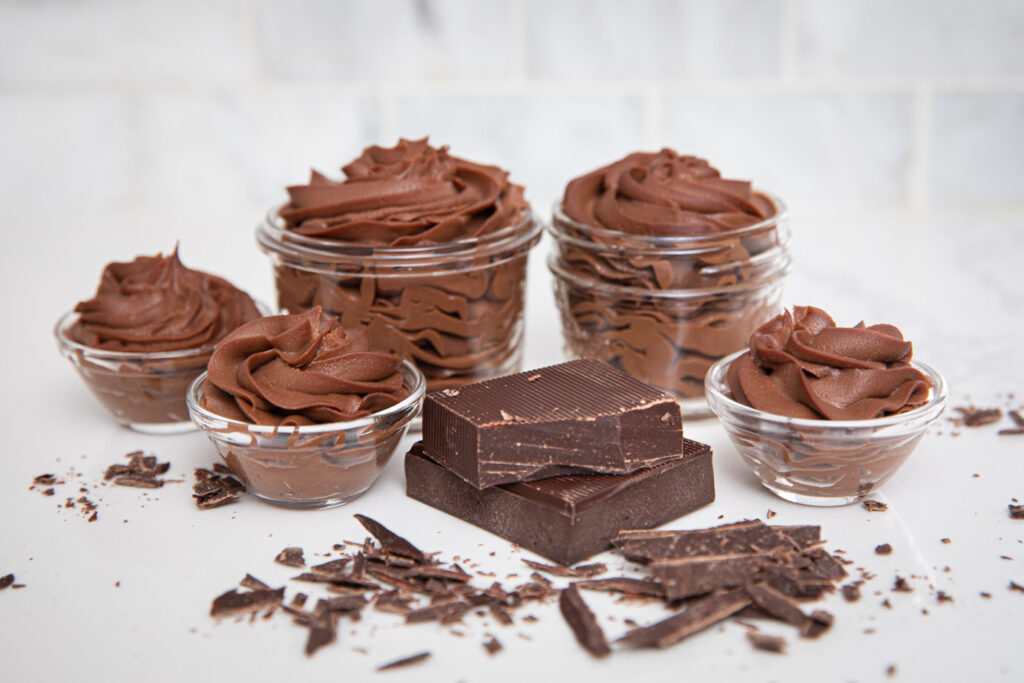 This chocolate pastry cream is so incredibly easy to make and serves 100% gourmet. In fact, it will become a family favorite we're sure! The only trick to this recipe is a whole lot of patience. It's not hard and perfect for every Dad and the kids to make. Just maybe have a side project on the go – like making Mom a card or some delicious gluten free waffles to spread this luxurious cream on afterwards.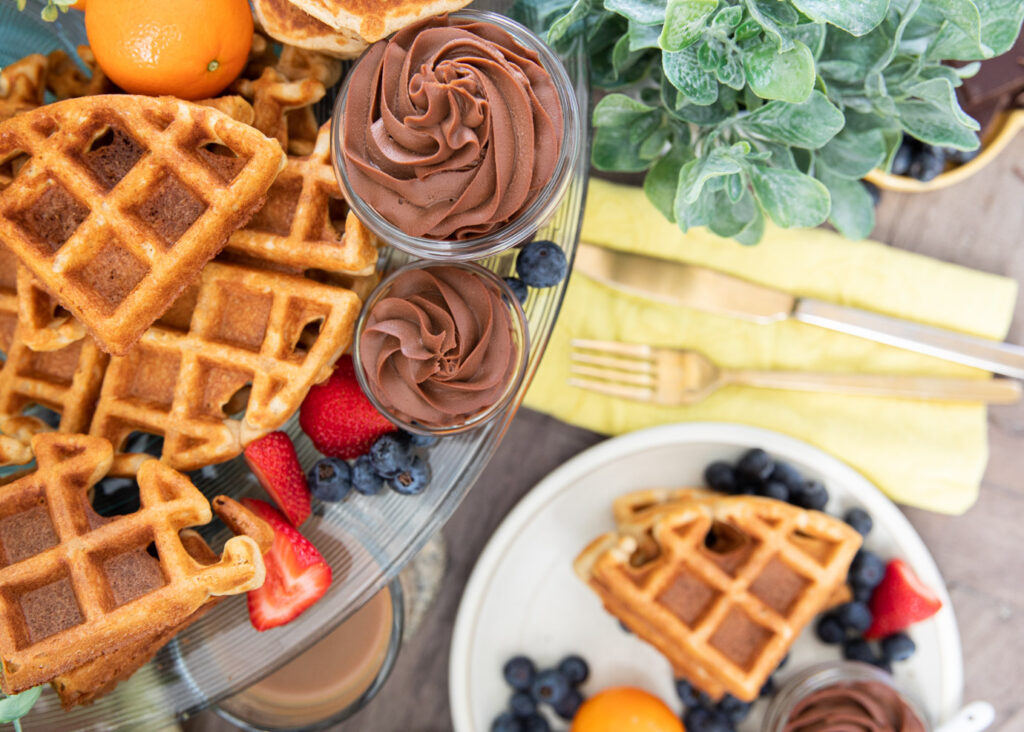 It's no secret that we love Cococo Chocolatiers Chocolate, so we knew exactly what key element we needed to incorporate within this recipe. Rush to their website and grab some Semisweet Couverture Chocolate, (you may as well just buy the big bar, you'll thank us later) and a bag of CUT Cooking flour. Mother's Day is around the corner and these purchases will MAKE your weekend!
The perfect combination really. Cococo Chocolate Patissiere Cream and CUT Cooking waffles? Every Momma will be happy. Ps. You'll need CUT Cooking flour to make the chocolate cream as well 😉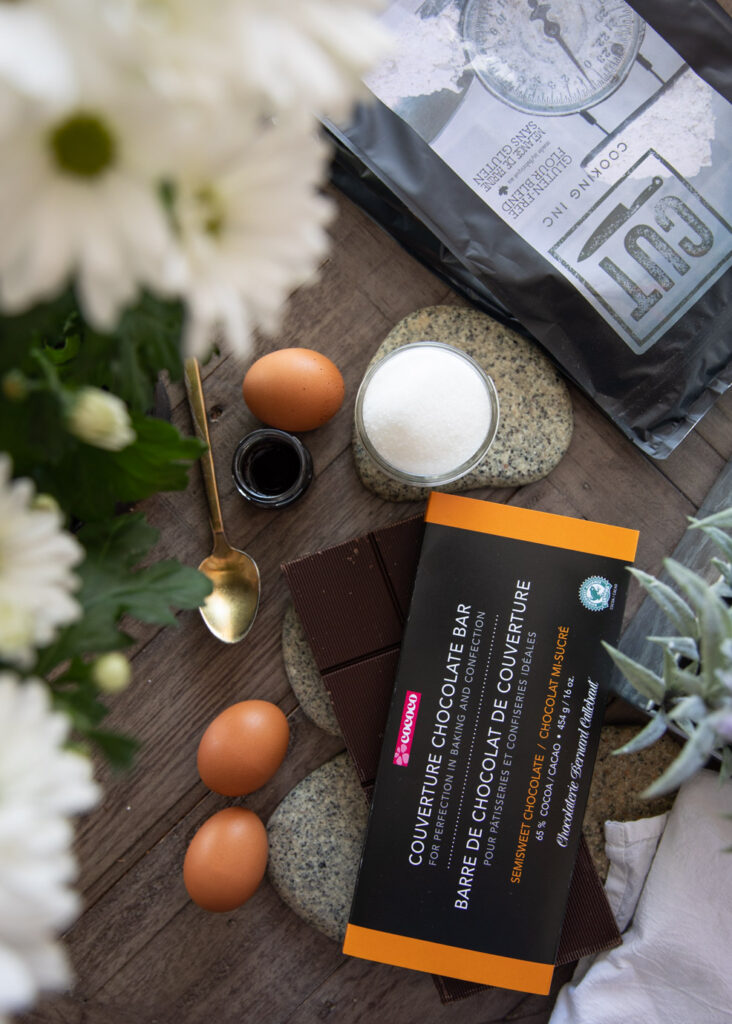 Let's get cooking! Grab your ingredients, there's only a handful of ingredients needed.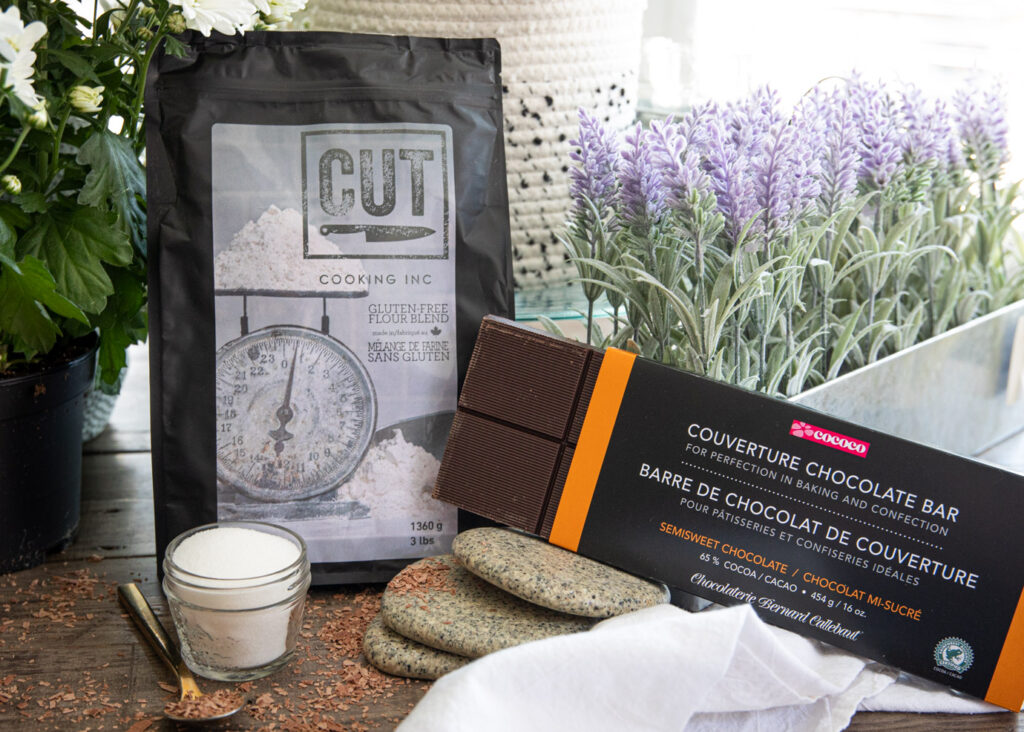 You'll first need to combine the egg yolks, sugar and CUT Cooking flour. We like to sift these ingredients together to ensure a smooth end product. Then on low heat in a medium pot, you'll begin the slow process of heating the cream, vanilla and lastly the Cococo Chocolate.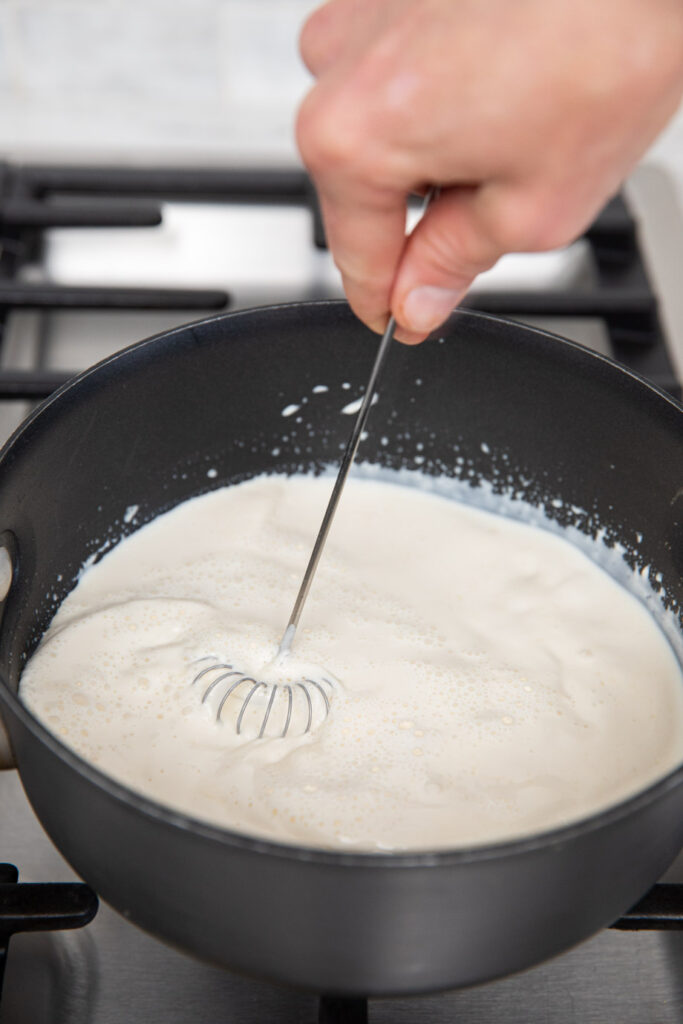 This is the part where your patience comes in. To get the cream and vanilla to actually boil will take approximately 45 minutes. Do NOT turn up the heat to make things go quicker or you'll burn your cream and everything will separate and become oily. You MUST keep your heat on low, and every once in a while, give it a whisk. Make sure to clean the sides of the pot or the cream will become crusty around the edges. You're not looking for a rapid boil but a very slow boil.
When the cream mixture begins to have bubbles break the surface, pour half of the cream into the egg/flour/sugar mixture and whisk well. This "tempers" the eggs and when you add all of the cream it should stay smooth and not turn "chunky".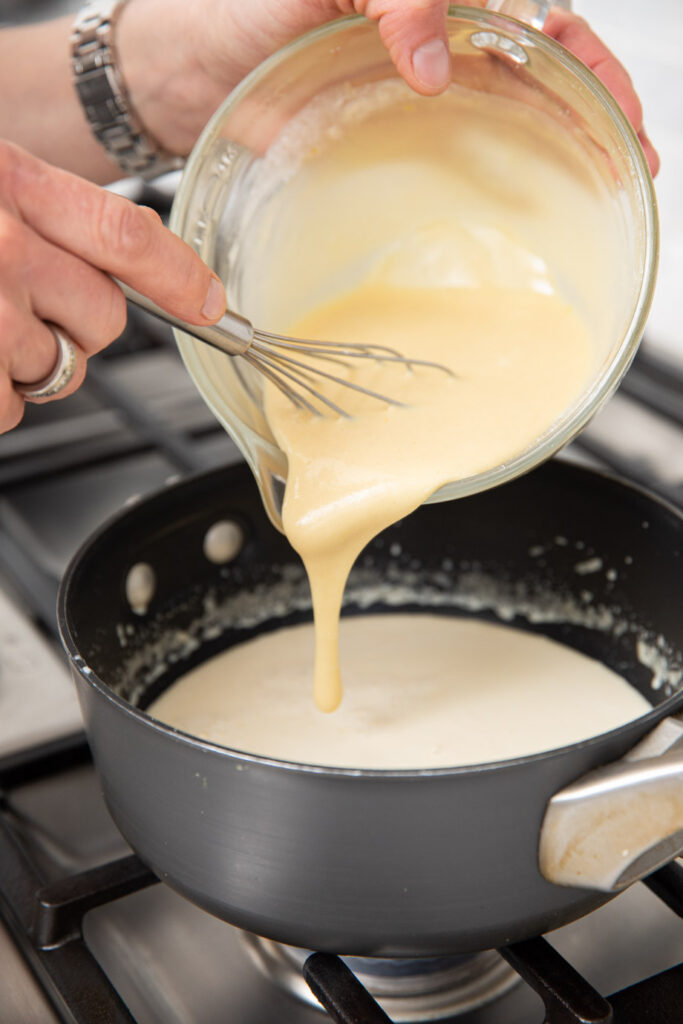 Heat everything again on a LOW heat and stir often for an additional 10 minutes. You should never bring the cream to a rapid boil or have anything look like it's separating. Keep the heat LOW. Remember, patience is the only thing that makes this recipe hard!
LOL, just saying maybe from experience….
Add the finely chopped Semisweet Couverture Chocolate from Cococo Chocolatiers and keep whisking. Don't stop until everything is well melted, combined and smooth.
At this point, you're ready to allow everything to set. Pour in a 9 x 13 pan, cover with plastic wrap so it doesn't dry out and get it in the fridge to cool. Within an hour, you're about to indulge in the perfect delectable Mother's Day Treat!
Once your Chocolate Patissiere Cream is fully set, go ahead and fill your piping bag to continue the "fancy" or simply eat it by the spoonful!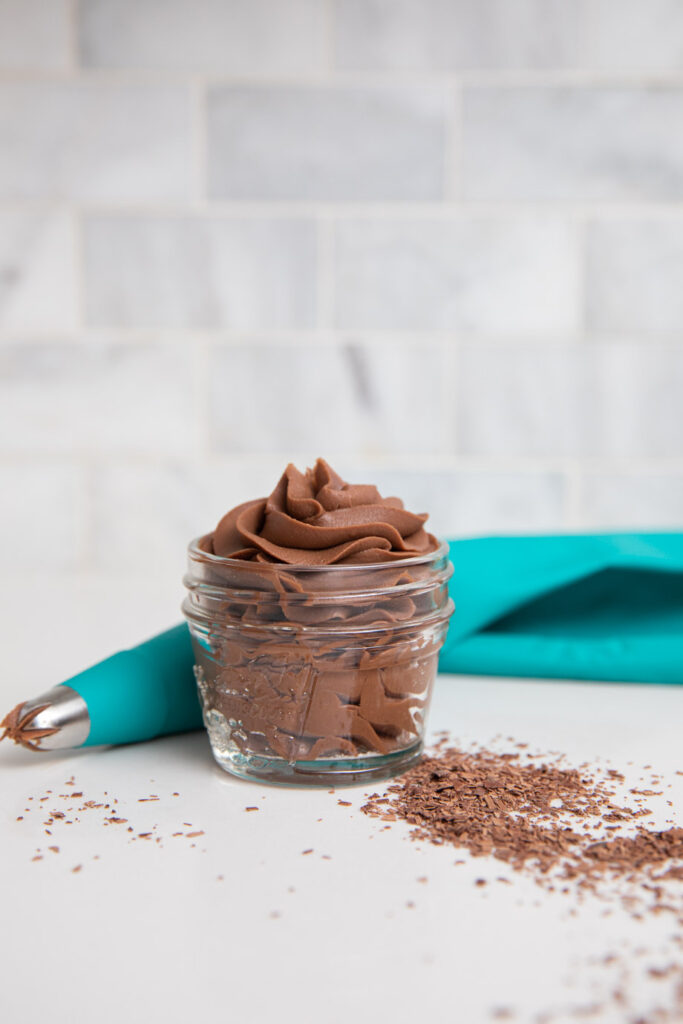 Celebrating Mother's day or not, we're totally sure this recipe will be a hit. New restrictions on, and a lot more time spent within our own kitchen's again. Make Chocolate Patissiere Cream, we're all so good being patient these days….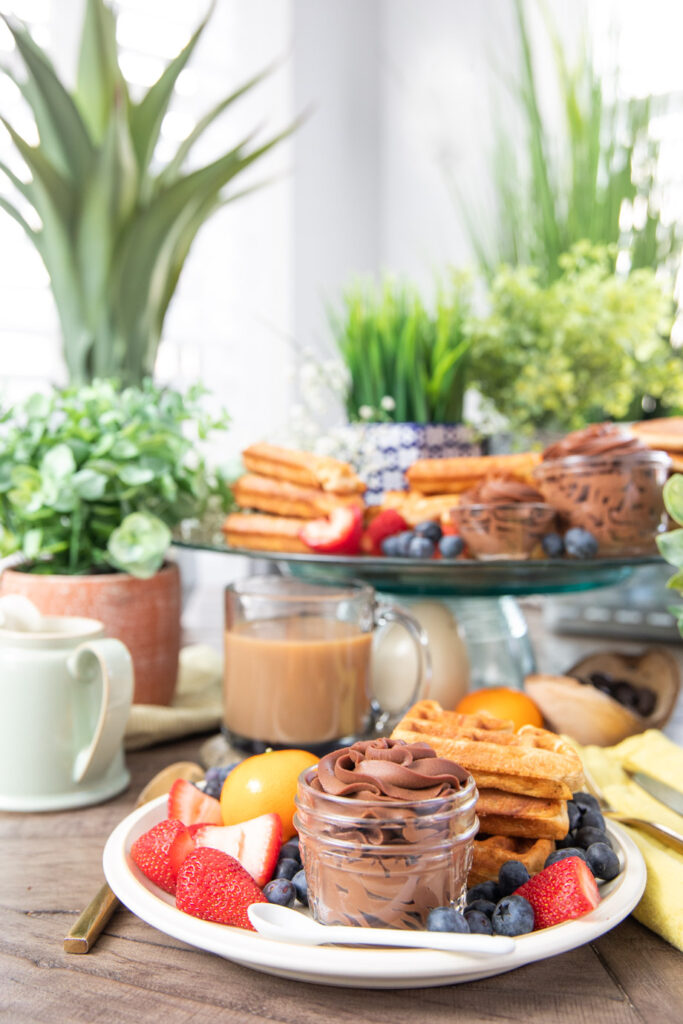 Chocolate Cream Patissiere
Course: Sides, Dips
Cuisine: Canadian
Difficulty: Easy
This Chocolate Cream Patissiere will become your families favourite. It's 100% guaranteed to serve gourmet but we promise you'll want to just eat it by the spoonful out of the pan. Perfect to celebrate someone special! Try spreading it over waffles or pancakes, wrapped within a crepe, fill a cream puff or dip a strawberry. This smooth and luxurious chocolate cream will be on repeat from your own kitchen.
Directions
Sift CUT Cooking Flour, with sugar and egg yolks.
In a medium sized saucepan on LOW heat, combine whipping cream and vanilla. Begin heating to bring cream/vanilla to a slow boil. This will take approximately 45 minutes. Do not rush this step or turn the heat higher. You will burn the cream. Be sure to also frequently whisk the cream and scrap the sides of the pot so the edges don't also burn.
Finely chop Cococo Couverture Semisweet Chocolate.
Once bubbles begin to break at the surface of the cream, pour half of liquid from the pot into the CUT flour/sugar/yolk mixture. Combine well using whisk.
Once stirred smooth, pour the CUT flour mixture into the pot with the other half of the cream. Continue to heat for 10 minutes on LOW heat.
Add chopped Cococo Semisweet Chocolate and whisk well. Keep mixing until all the chocolate is melted and your cream looks smooth.
Pour Chocolate Cream Patissiere into a 9″ x 13″ pan.
Cover the entire top with plastic wrap. Ensure the plastic wrap is resting right on top of the Pastry cream. This will make sure it doesn't dry while setting.
Cool and set in fridge for approximately 1 hour.
Either fill a piping bag or simply grab a spoon…
Happy Mother's Day! Happy Sunday!
Stacey and Meg