"Today me will live in the moment, unless it is unpleasant. In which case me will eat a cookie." –The Cookie Monster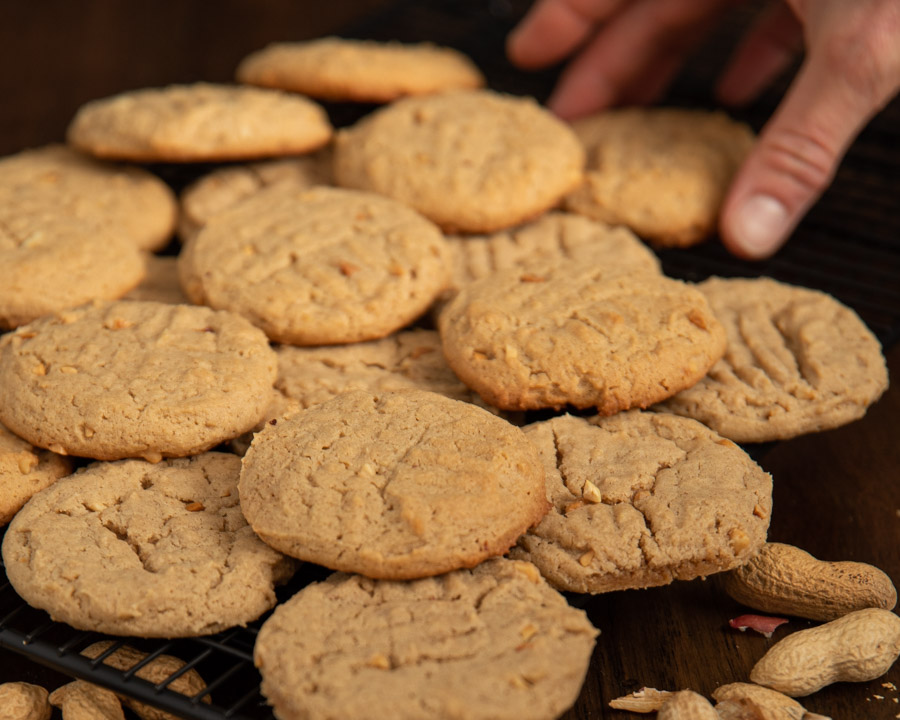 If there's anything we have learned through this last year, it's to live in the moment. We have resided in the fact that you can't plan for tomorrow, because tomorrow may look very different. Being more adaptable than we ever have, we have learned to navigate through our covid world. We have grasped comfort where we can – the familiarity and nostalgia of things that were. These peanut butter cookies are exactly that. The same cookies your Mom made, your Grandma made and her Mom made. Except, they're gluten free!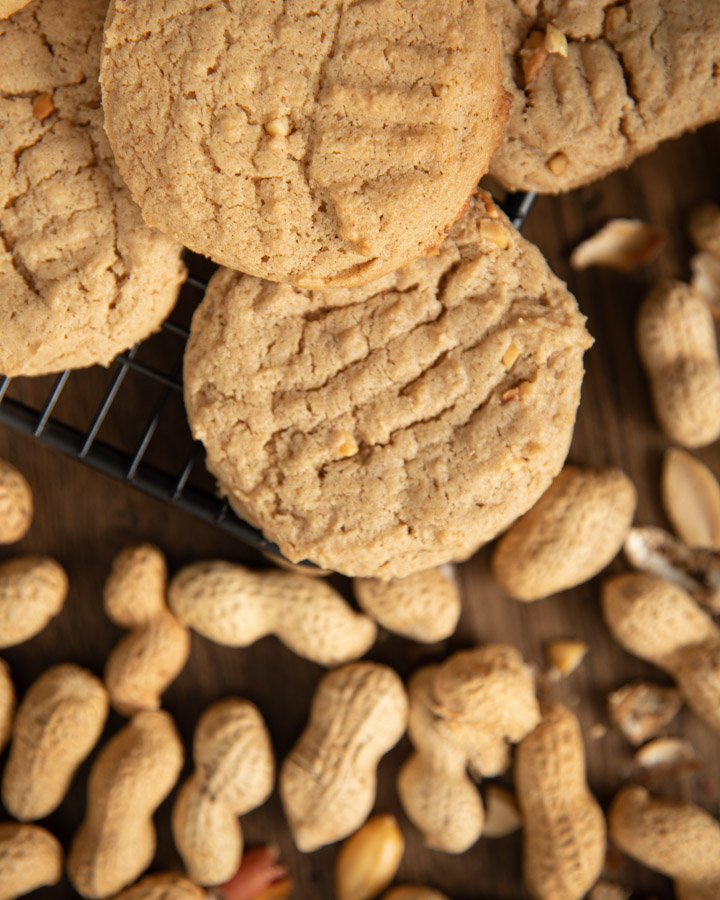 In 1932, the Schenectady Gazette published the first peanut butter cookie recipe that called for crisscrossed fork marks on the top. Almost 90 years later, we knew exactly what cookie needed to be re-invented. The comfort of peanut butter with the same iconic fork marks on top.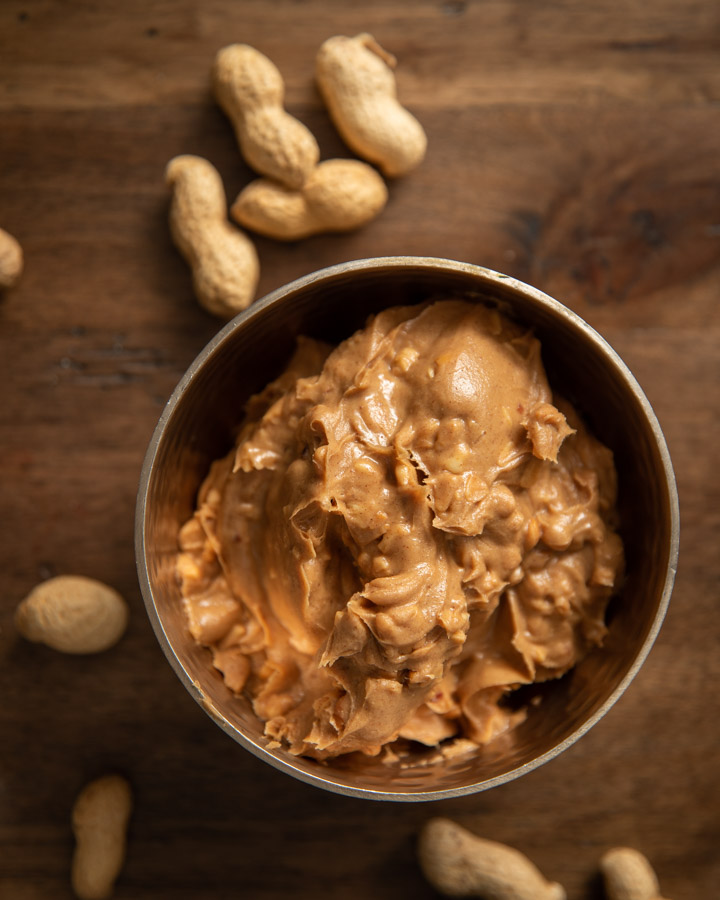 These cookies are so easy to make! We promise that it won't be just the kids reaching into the cookie jar either.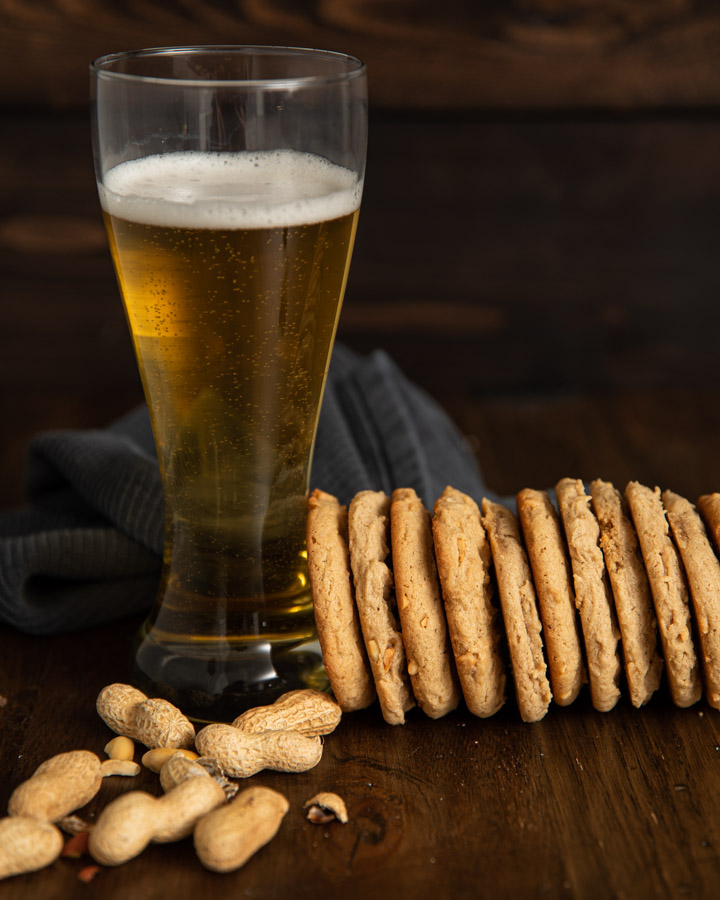 This weekend calls for a little comfort. Let's all make peanut butter cookies.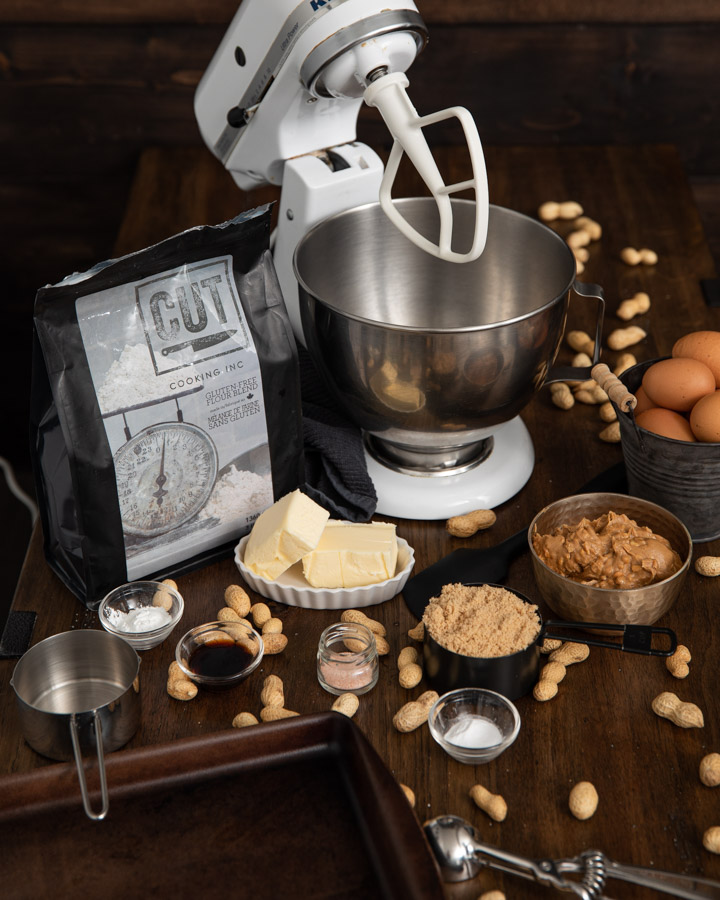 Using CUT Flour, we can guarantee that the texture of these cookies will be amazing! They won't be gritty, they won't be dry and we're certain no one will have any clue that they're gluten-free. Whatever happens this weekend, take comfort that you'll be armed with cookies! Lol.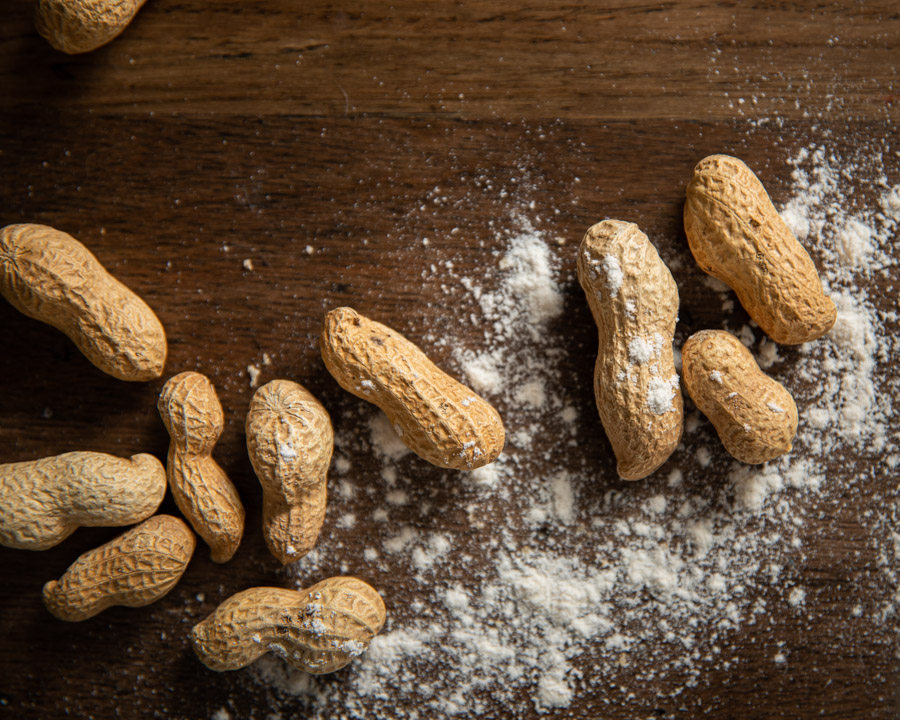 Peanut Butter Cookies
Course: Treats, Dessert
Cuisine: Canadian
Difficulty: Easy
A soft nostalgic cookie, loaded with crunchie peanut butter goodness, and stamped with the same "crisscross" iconic top you'd expect. The same cookie your Mom made, your Grandma made and her Mom made – except it's gluten-free!
Ingredients
3/4 cup butter

1 cup brown sugar, packed

3/4 cup white sugar

1 1/2 cup CRUNCHIE peanut butter

3 eggs

2 tsp vanilla

3 cups CUT Flour

2 tsp baking powder

1 tsp baking soda

1/2 tsp salt
Directions
Preheat oven to 350°F
Using electric mixer, whip butter. Add sugars and mix well.
Combine peanut butter and stir on low speed.
Add eggs and vanilla and beat on medium speed until "fluffy" approximately 1 minute.
On low speed, gradually combine flour, baking powder, baking soda and salt.
Using greased baking tray, roll dough into 1-1.5″ size balls and place on baking tray with space between.
Using a fork, gently press the tine's down on the cookie ball to flatten slightly. Then turn the fork 90° and make a "crisscross" pattern, perpendicular to the first marks. Be careful not to flatten the dough too much. Your cookies should still be about 1/2″ thick before baking.
Bake in preheated oven 10-12 minutes.
Let cookie cool slightly on baking tray before transferring to cooling rack.
Pour a glass of milk, pour a beer…it's "familiarity", it's "nostalgia", it's cookie time!
Stacey and Meg
A time for cookies…