Happy Thanksgiving!!! We hope that you are all relaxing in a turkey coma and with full bellies. There's not much better then the turkey coma. Lol, some will argue that this isn't a thing. We completely disagree – "tryptophan" is the real deal. Google it!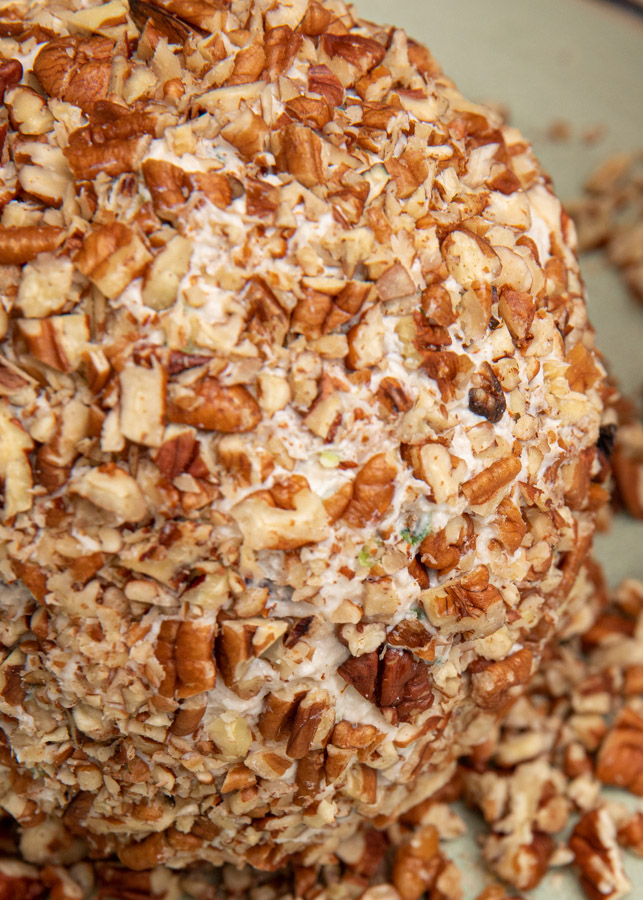 At any rate, whether you agree or disagree about the turkey coma, let's hope you have leftovers! We love turkey buns, or even just nibbling on bits of the leftover meat…it's so good. This thought of using bits and pieces of the leftover's got us thinking though. Thinking back to when we were both young and ironically remembering the same cheese and cracker ball our mother's used to make. We needed to reinvent it – and so we did. Presenting the Turkey Ball!!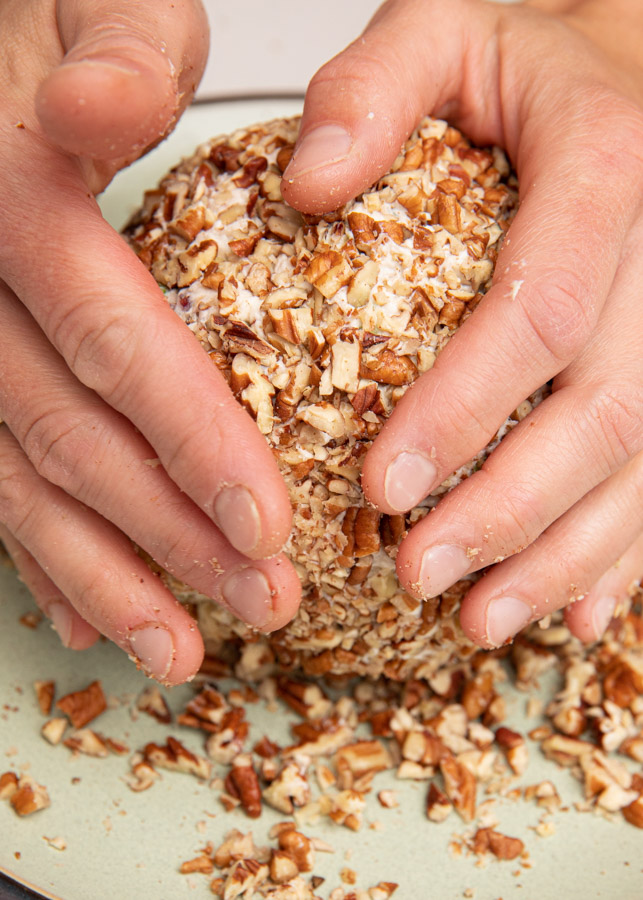 This easy recipe is perfect for spreading on crackers, scooping with raw veggies, and most excellent for using the leftover's from your Thanksgiving turkey. It freezes amazing if you don't want to look at any turkey for a while, or stays fresh in the fridge for a couple days too. If you're like us and don't want to cook again for a couple days after the spread, this option is a guarantee win! Did we mention it also packs well for lunches?!?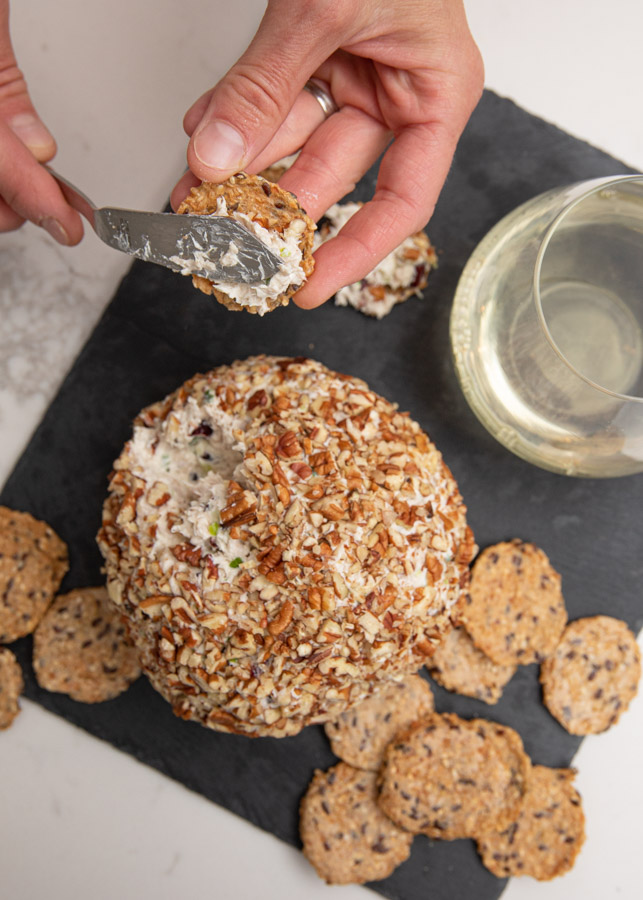 You'll have this recipe prepped within minutes and enjoying within an hour or so…let's stop chatting and turn the turkey coma into something productive! Lol.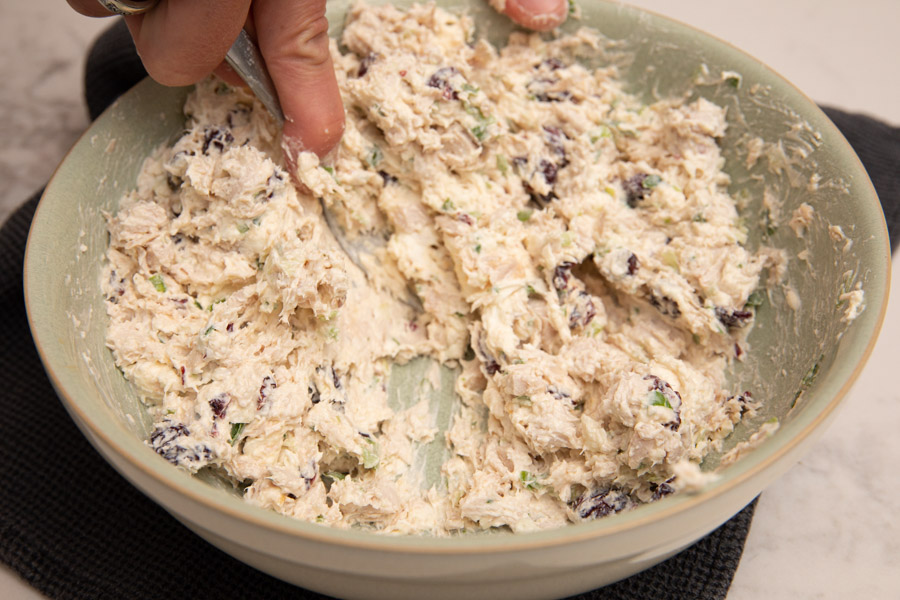 Once everything is combined, go ahead and make it into a ball and roll in chopped pecans. It's simply that easy! We suggest rolling it using plastic wrap to help form the ball and then into the nuts…Yep! "Pour some coffee and handle it".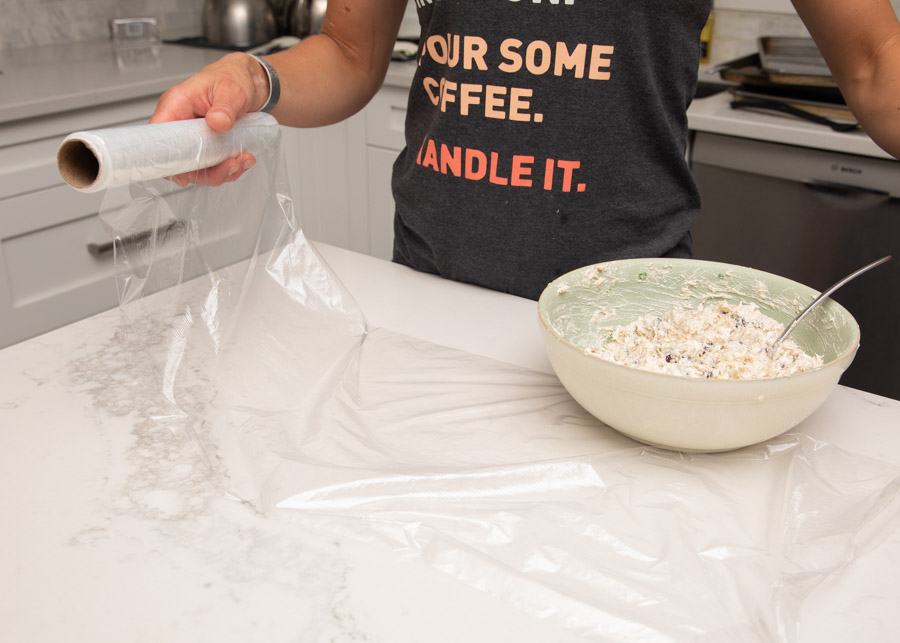 Next, pair with a good wine and you're set!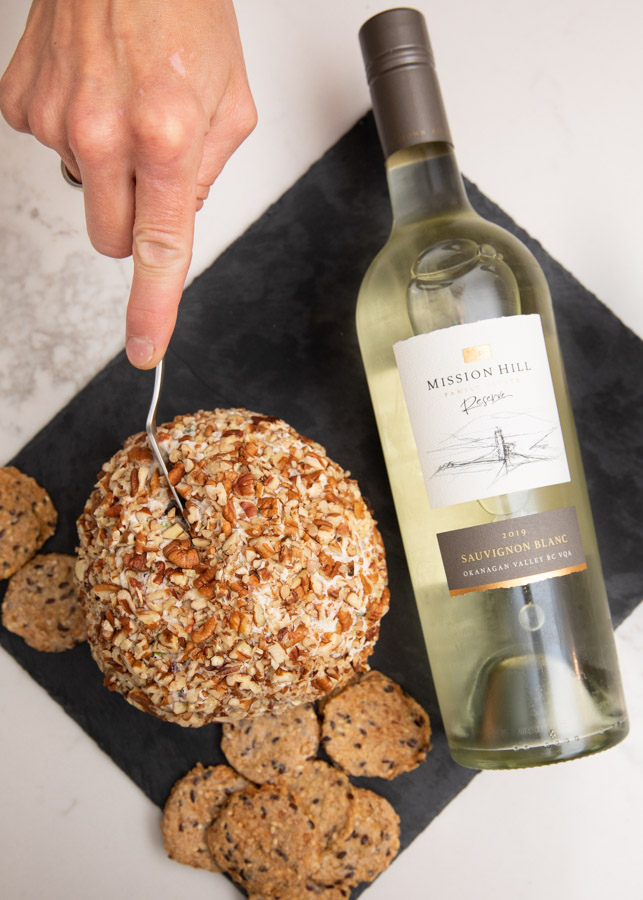 Turkey Ball
Course: Appetizers, Main
Cuisine: Canadian
Difficulty: Easy
Turkey leftovers? This incredible option will put your turkey to good use! Perfect for spreading on a cracker, packing in a lunch or freezing for the next time company is over…
Ingredients
2 cups cooked turkey, finely diced

8 oz, 1 package, cream cheese

1/4 cup green onion, finely chopped

1 tsp Tabasco sauce, ( feel free to use more….Stacey does!)

1/2 cup mayonnaise

1/2 cup dried cranberries

1 tsp garlic powder

salt and pepper to taste

3/4 cup chopped pecans
Directions
Combine everything except chopped pecans in medium sized bowl. Mix well using fork.
Transfer mixed ingredients onto plastic wrap.
Using the plastic to help form a ball, wrap and create a "turkey cheese ball".
Unwrap plastic wrap from cheese ball and roll in pecans.
Cool in fridge and set for 1 hour.
Pour a glass of wine and serve with your favourite crackers.
The turkey coma can continue,
Stacey and Meg