It's been a while since we posted a fun drink on the blog and so we decided it was about time! Now before we get into the details of this creamy treat, we have to shout out a disclaimer – this is NOT a traditional Vietnamese Coffee. This warm drink is the CUT spin on a traditional bevy.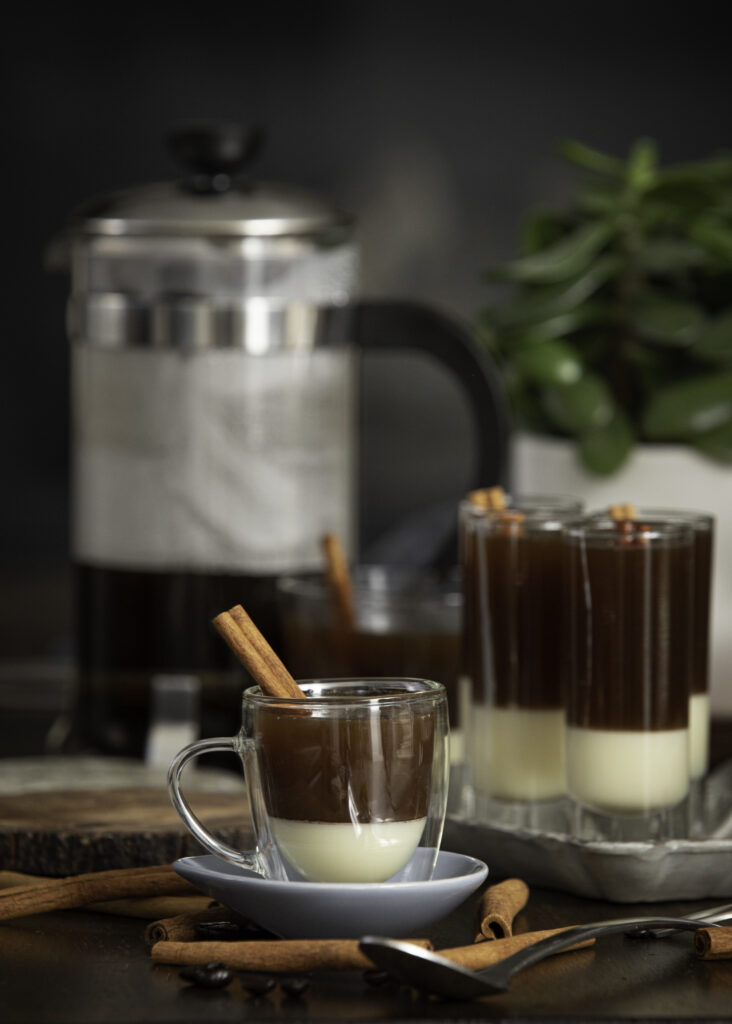 Inspired by the robust dark roast Vietnamese coffee bean, we also chose to use a dark roast bean. This one grown in Nicaragua and Costa Rica. It's one of our favourites – Organic Black Bear from Mountain Blends Coffee Roasters. Using a french press, we brewed a dark, strong coffee. The darker, the more complex, the richer, the more full bodied coffee bean…the better!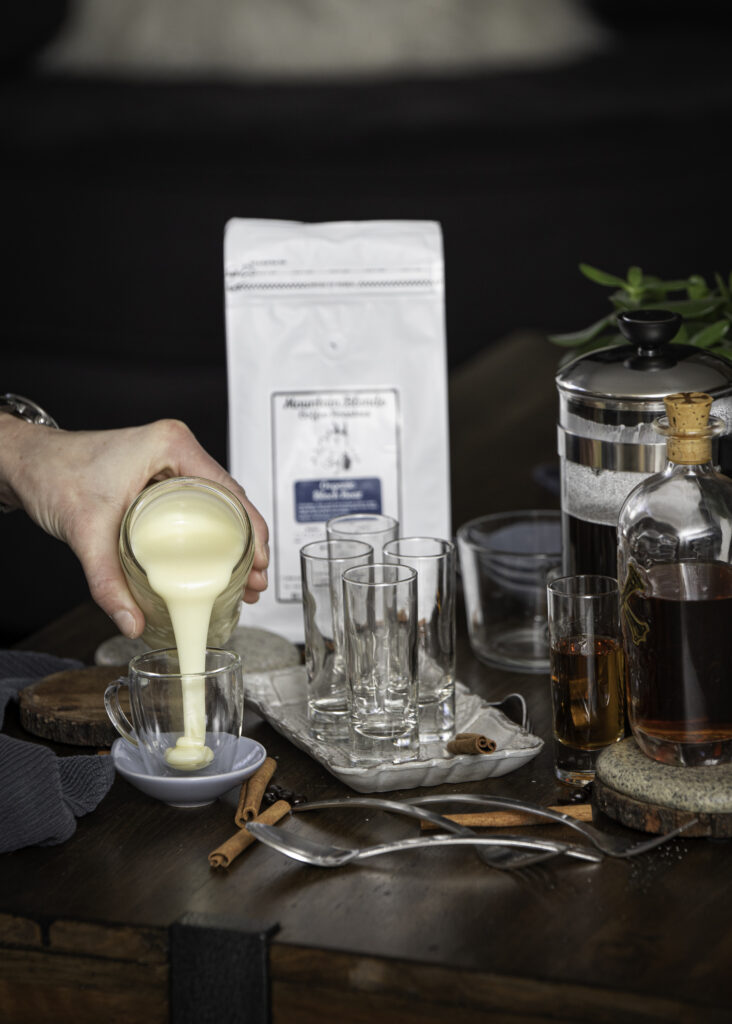 While the coffee is brewing, go ahead and add a generous amount of condensed milk into the bottom of your glass or mug. Then…if you want something extra special, add an once of rum! Get creative with this add-in. We tried all sort of different varieties. Coconut rum, banana rum, chocolate rum…the list could go on and on. We're pretty sure there wasn't a rum we didn't like! Just a reminder to always check the ingredients label, and ensure no glutenous ingredients have snuck into the rum/liquor before adding it to your coffee. One we highly suggest though for this recipe is a banana rum…hhhhmmmm.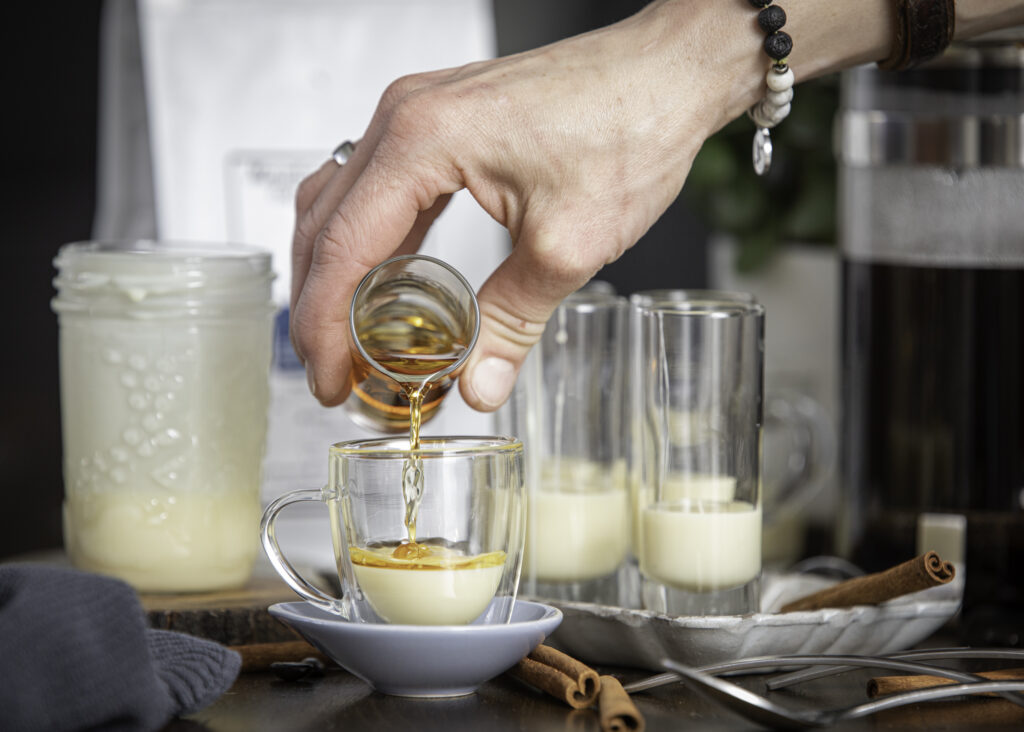 Condensed milk and rum waiting, pour in your dark roast coffee once brewed. Add a cinnamon stick and let your bevy sit for a couple minutes to let all the flavours fuze. Then go ahead and give it a good stir with your cinnamon stick. Take a sip!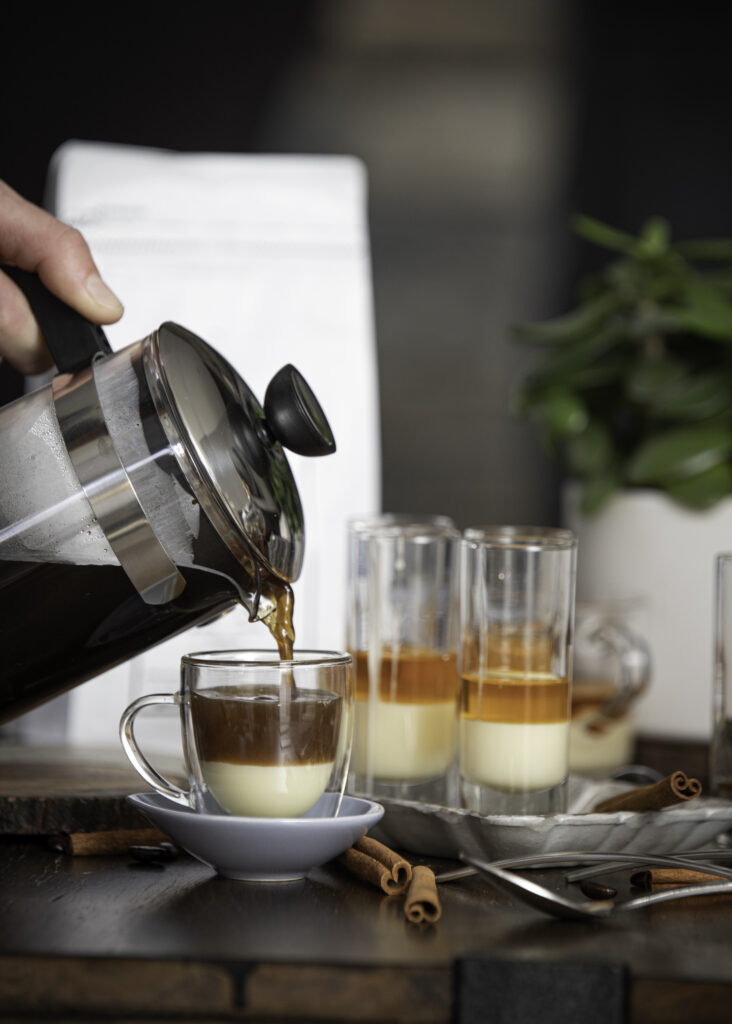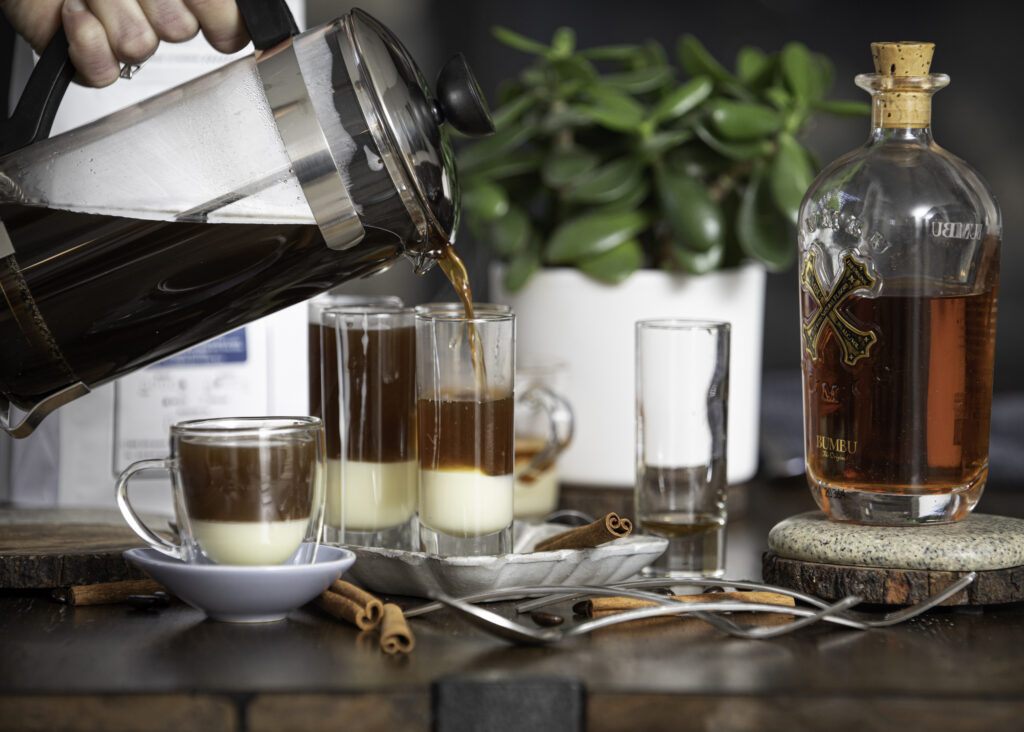 Don't miss out on adding the cinnamon stick! It makes the drink;)
Vietnamese Coffee
Course: Beverage, dessert, treat
Cuisine: Canadian, Vietnamese
Difficulty: easy
A spin on the traditional. A robust dark coffee infused with condensed milk and banana rum, stirred with cinnamon – perfection.
Ingredients
1 oz brewed espresso or dark roast coffee



 ½ oz sweetened condensed milk 

½ oz rum 

1 cinnamon stick 
Directions
Brew a dark roast coffee or espresso. The darker, the more complex, the richer, the more full bodied…the better!
Add first the condensed milk to glass or small espresso type of mug.
Layer condensed milk with rum. (*optional)
Pour hot brewed coffee to fill cup.
Add cinnamon stick and let sit for a couple minutes to allow flavours to fuze.
Using cinnamon stick, stir everything well.
Enjoy our spin of tradition,
Stacey and Meg