We figured it was about time that we shared our love of wine with you all in a recipe of it's own. It's really no secret. We love wine, and we love local. May we introduce you to the YYC Cowboy. A unique twist on a popular cocktail that encompasses everything our incredible city has to offer.
Starting with an honestly sweet, nutritious punch from the pineapple juice, we toast the people of Calgary for their incredible community spirit and desire to build a better city. The grit and burn of bourbon representing the resiliency and hard work within each of us locals. A rational belief of how things were and not to be forgotten today in the essence of simple syrup. A pour of red wine; refined in appearance and full bodied weight rooted in integrity and strength. The wild west spirit of today, it's the YYC Cowboy as we like to call it.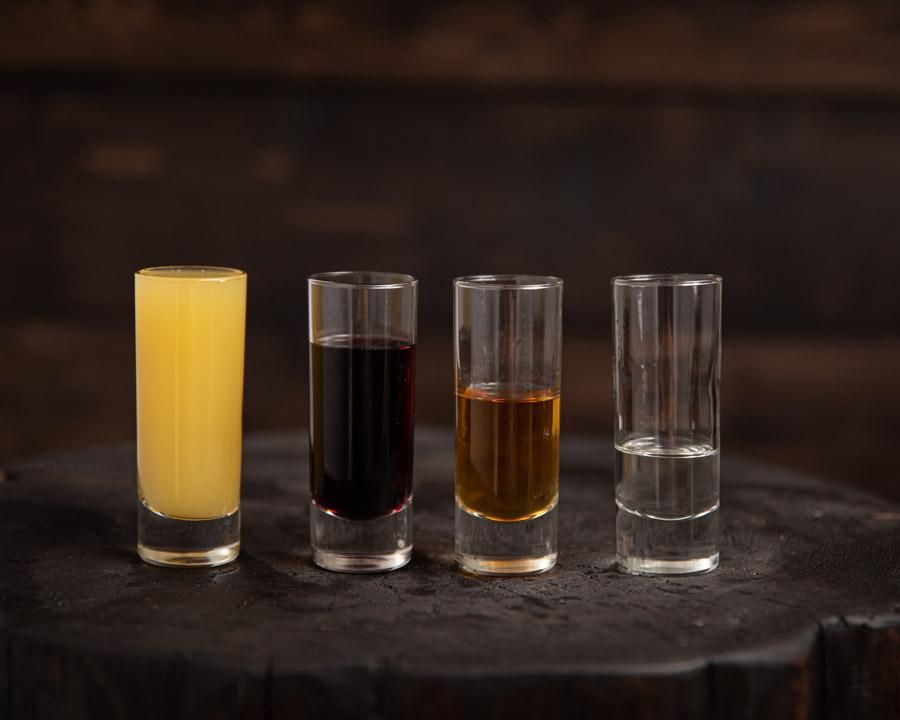 Before you can mix your drink, you'll need to prepare an easy simple syrup recipe. This is literally boiling 1:1 ratio of sugar until it dissolves in water. Cool and you're ready to build your cocktail.
Using only 4 ingredients, this drink can be prepared easily. However, we're pretty sure you won't be disappointed. YYC Cowboy will steal center stage at your next party or evening with friends.
The last ingredient – the red wine. This is an important step we need to highlight. You'll need a tablespoon or bartending spoon to pour the red wine over. This will prevent the wine and other layer from mixing, giving your YYC Cowboy it's visual appeal!
YYC Cowboy
Course: Beverages
Difficulty: Moderate
A twist on a popular cocktail. Refined with wine, the grit of bourbon and addition of sweet pineapple juice, this drink encompasses the wild west of YYC.
Ingredients
Simple syrup

1/2 cup sugar

1/2 cup water

YYC Cowboy

ice for pouring over

2 oz. pineapple juice

1 oz. bourbon

1/2 oz simple syrup

1 1/2 oz. full bodied red wine
Directions
Create the simple syrup by combining sugar and water in a saucepan, medium heat on the stove top. Stir until sugar fully dissolved. Remove from heat and cool.
Over ice in a glass, pour pineapple juice, bourbon and simple syrup. Stir.
Using a tablespoon or bartender spoon, pour red wine over the back of the spoon into the cocktail glass. This should create 2 distinct layers.
Enjoy!!.. Caution, these drink like juice. We love our YYC Cowboys,
Stacey and Meg.
Here's a toast to local! Love YYC.