Summer is officially here! Let the backyard pools and campfires begin! We are so excited to share this recipe with you as you begin all your summer adventures. Both of our families love s'more's and the thought of adding Candied Bacon seemed purely logical. Everything is better with bacon right? This recipe will take your summer smore's to a new level. A level of a sweet and savoury bliss.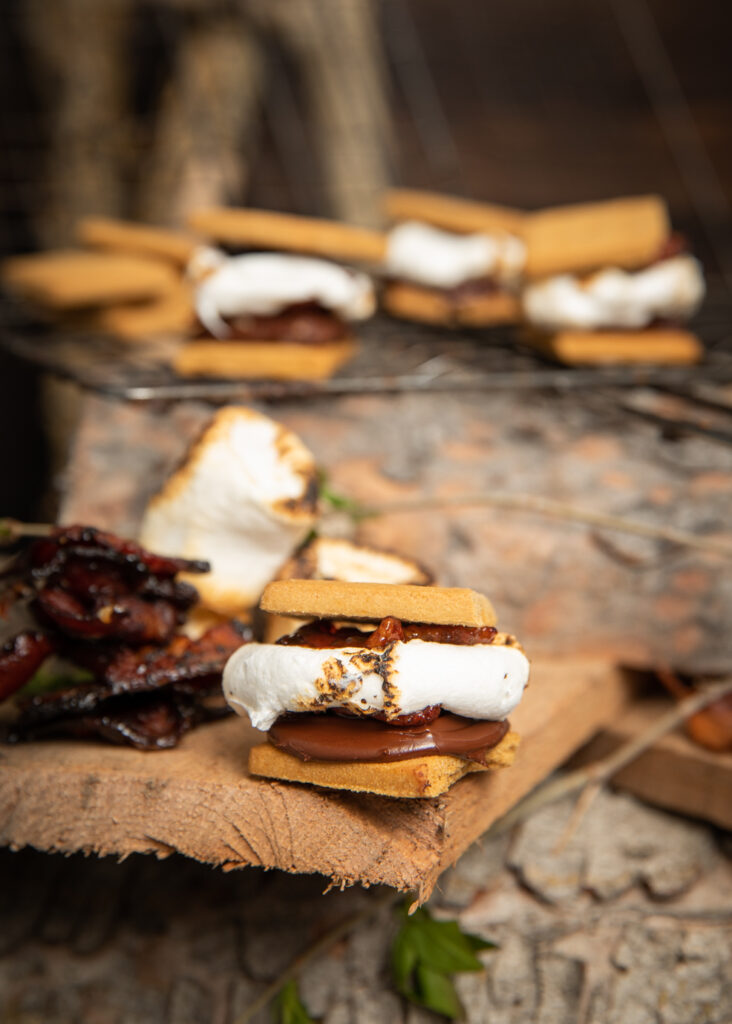 So the trick to this recipe is not eating all the candied bacon just as-is! It's the ultimate morning breaky treat "tent-side" in the woods, or sitting on your back deck with a cup of coffee. We promise, this savoury bacon goodness won't dissappoint.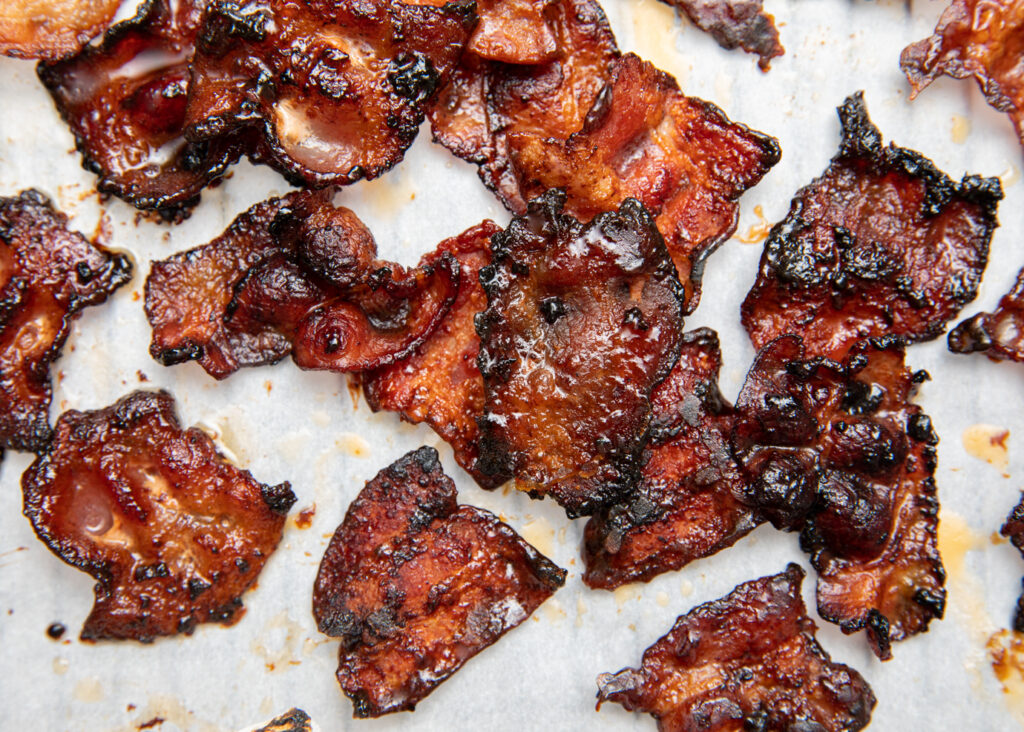 Make a batch and get ready for a day of bacon heaven. Candied bacon for breakfast, lunch and dinner. And of course- s'more's around the evening fire.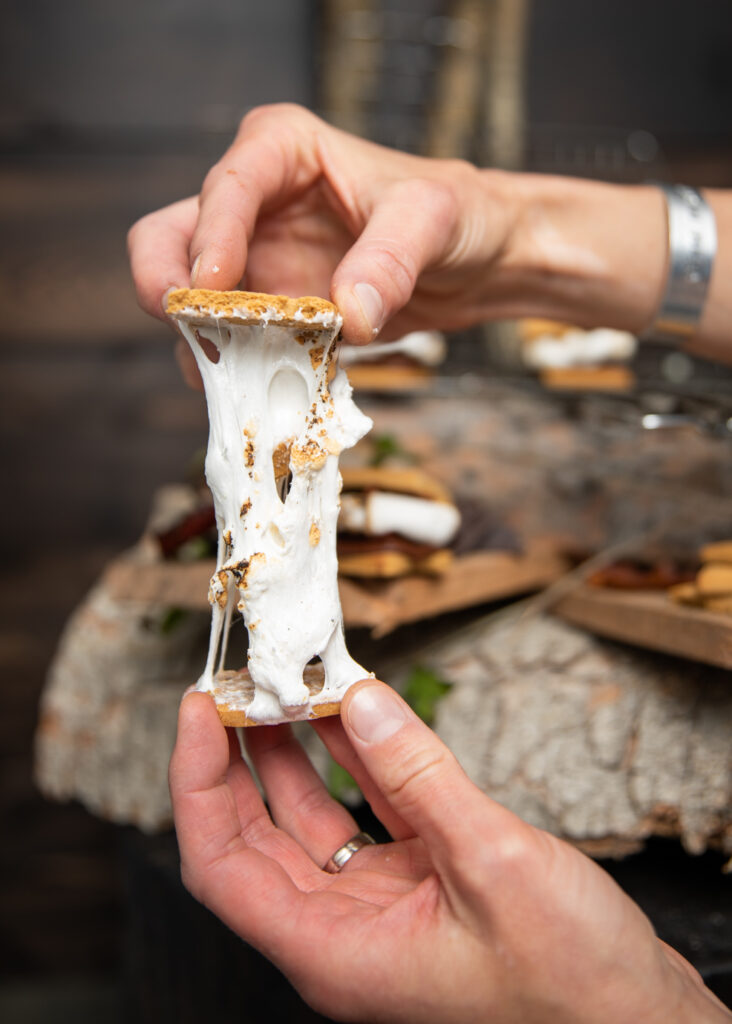 We're sure by now your mouth is watering, so let's get started. This treat doesn't take long.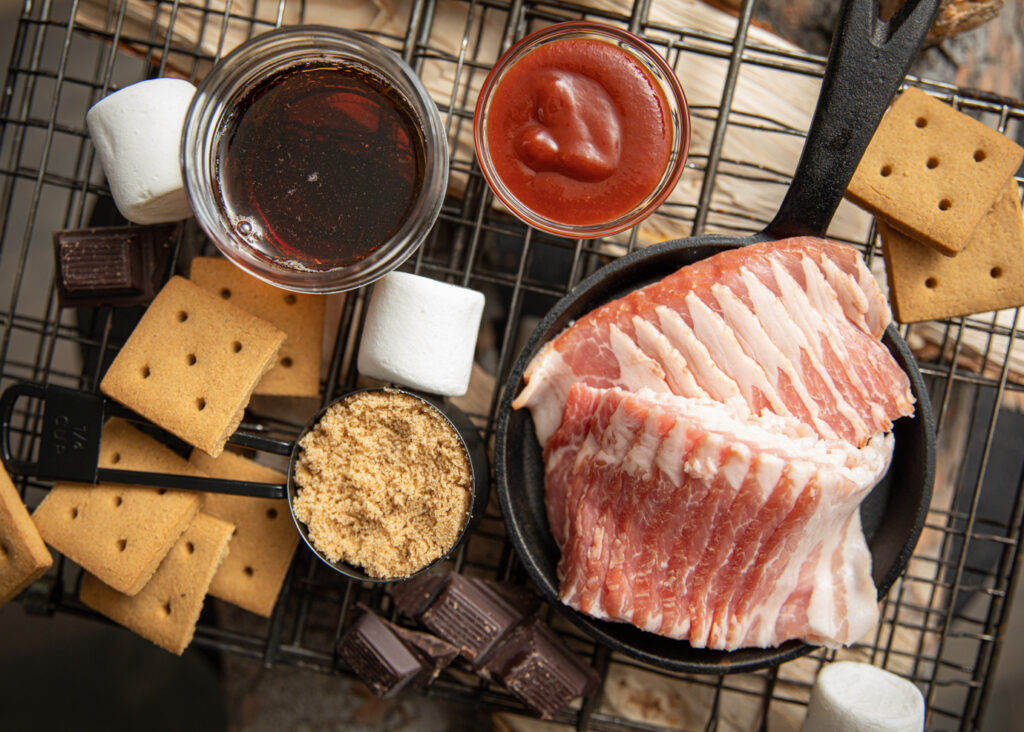 To 'candy' the bacon, all you'll need is a frying pan, maple syrup, brown sugar, siracha and of course bacon! Begin by frying your bacon and combine the other ingredients in a medium sized bowl.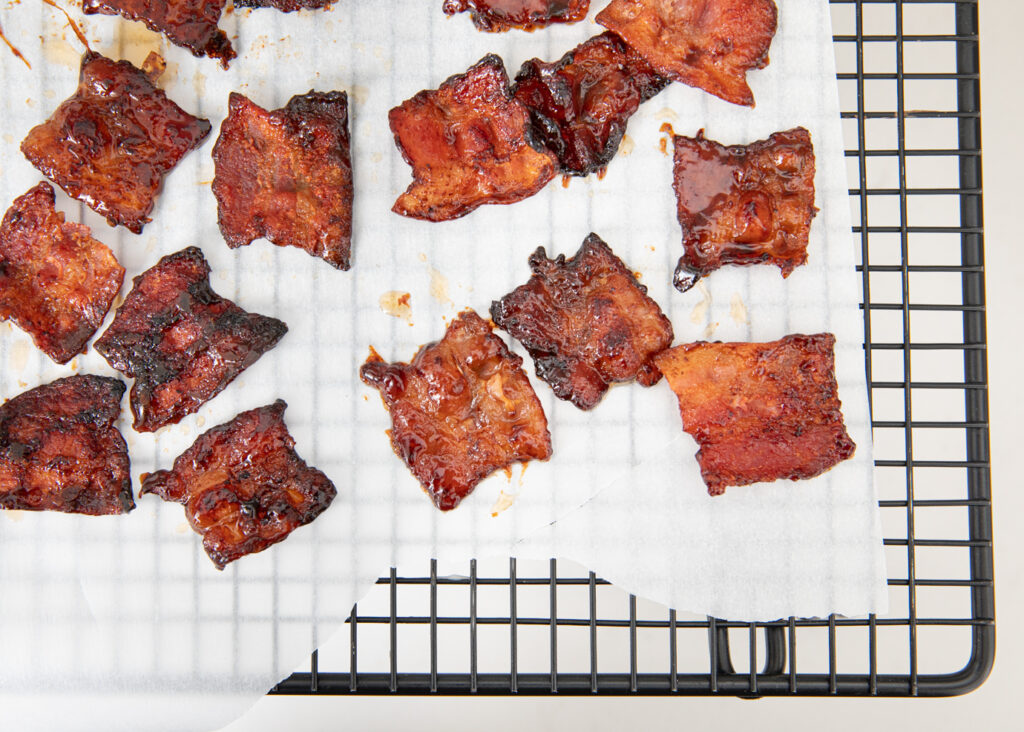 After the bacon has been frying for a few minutes, begin "spooning" the sauce over top. Cook it for a few minutes, then flip and spoon more sauce. It will candy quickly! We recommend doing a few batches instead of all the bacon at once.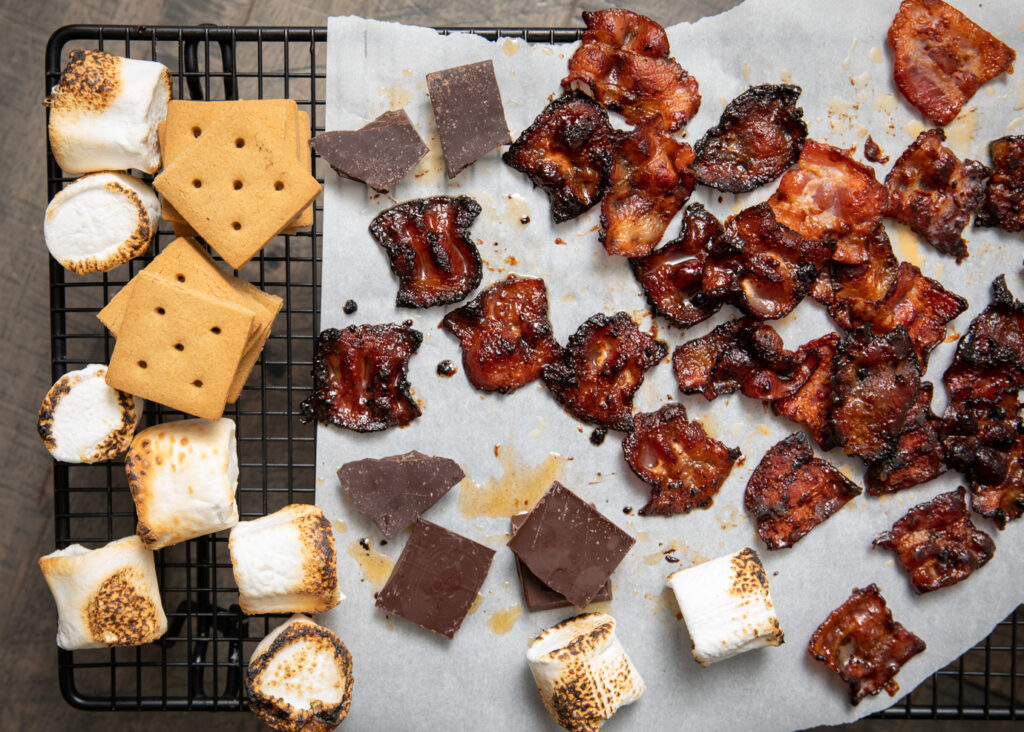 Transfer the cooked bacon to a cooling rack with parchment paper. Combine your graham crackers, marshmallows and chocolate for a perfect and truly Canadian S'more! Hhhhmmmm, candied bacon. The perfect way to cheers your summer adventure!
Candied Bacon
Course: In between, Appetizer, Pork, Treat
Cuisine: Canadian
Difficulty: Easy
The ultimate summer treat. Perfect alongside a cup of coffee in the morning, wine in the evening or add marshmallow and chocolate sandwiched between graham crackers for the evening campfire s'more. Everything is better with bacon. Candied bacon? EVEN better!
Ingredients
1 lb. gluten free thick sliced bacon

1/3 cup maple syrup

2 tbsp brown sugar

1-2 tbsp siracha
Directions
 Cut each bacon strip into four equal pieces.
In your largest pan start frying bacon on medium heat in a single layer. You might need to do 2 or 3 batches, depending on your pan size.
Combine maple syrup, brown sugar and siracha in a medium sized bowl. Spoon 2-3 tbsp of mixture over the bacon.
After bacon has been frying for 4 minutes, flip bacon. Then spoon 2-3 tbsp of mixture over the bacon again.
Keep heat on medium and continue frying bacon for 5 to 7 more minutes, flipping often to coat in the sauce.
 Transfer cooked bacon in a single layer on a piece of parchment to cool.
Pour a cup of coffee or roast a marshmallow. Your summer day will be complete with candied bacon.
Cheers, Stacey and Meg