Are you bored with the same old chicken recipes? This one is an incredible page to add to your chicken chapter. It's perfectly flavored with a sweet side and just a little bit of spice. Funny story- Stacey inherited this recipe during university. She was cooking for her new boyfriend (husband now!) and not sure what to make. We've all been there right?! Anyways, her older brother came to the rescue when he shared this easy recipe with her. It won her boyfriend over, 20 years later the rest is history. Yep, Cantonese Chicken is THAT good!!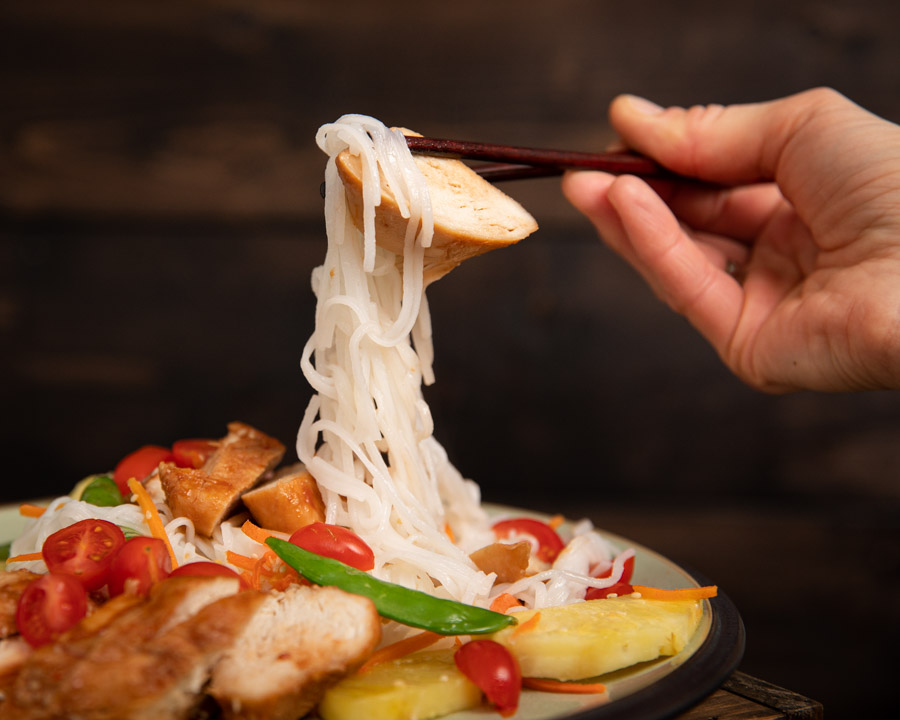 This meal can be prepared so quickly. Simply add five ingredients to chicken and bake! Literally, it's that easy.
Now to serve this amazing dish, you'll want to create your favorite stirfry. Add whatever vegetables or fruit are your favorite! However, we do definitely recommend adding pineapple and tomatoes. The combination of these two is the most amazing pair with this chicken and it's sauce.
We also love to pair this meal with your favorite rice or noodle. We promise the entire family will love it. Dinner will be a win. There are enough layers to this incredible dish that every palate or fussy eater will find something they enjoy!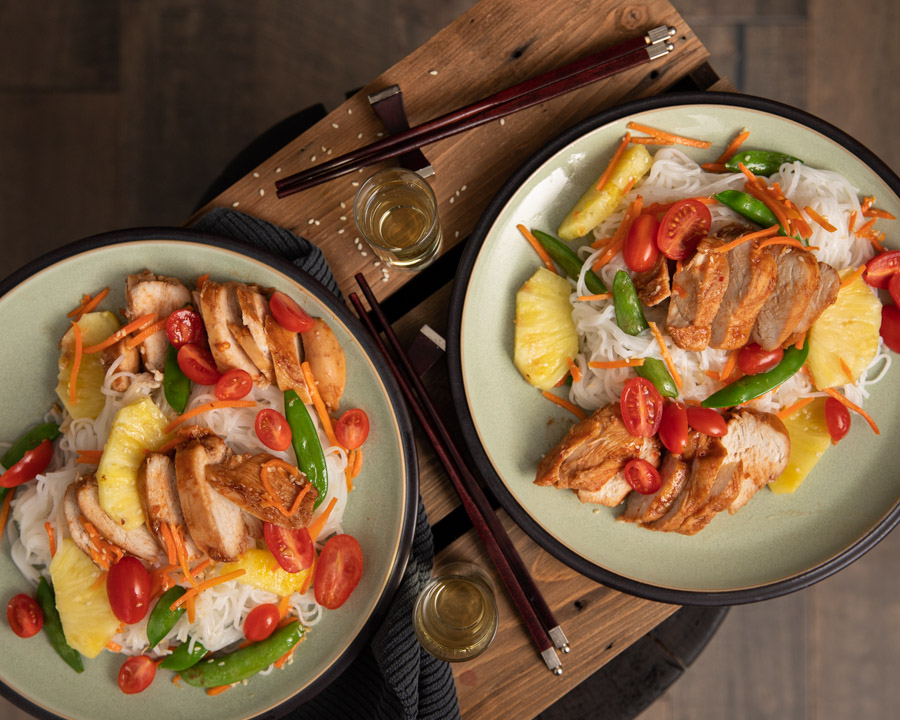 Pour the Sake and bring out the chopsticks! Did you know that not all sake is gluten – free although it's made from rice?! The key to finding gluten-free sake is to search for any one of the following terms on the label: junmai, ginjo, daiginjo, honjozo, tokubetsu.
Anyways, lets make Cantonese chicken!
Cantonese Chicken
Course: Main, Chicken
Cuisine: Cantonese
Difficulty: easy
Sweet and slightly spicy. This chicken dish will soon become a favorite. So incredibly easy to prepare with a gourmet end result. Pair with your favorite vegetables and rice/noodles.
Ingredients
4 chicken breasts

1/4 cups of the following:

gluten-free sweet chili sauce

brown sugar

gluten-free soya sauce

ketchup

honey

Stirfry Vegetables and rice or gluten-free noodles

2 tbsp of sesame oil

stir fry vegetables of your choice. We love the combination of pineapple and then fresh tomatoes.
Directions
Preheat oven to 350°F.
Place chicken in shallow baking dish.
Combine all the ingredients and pour over chicken.
Bake for 45 minutes or until internal chicken temperature reaches 165°F.
While chicken is baking, fry your favorite vegetables in sesame oil and prepare either steamed rice or gluten-free rice noodles.
Plate rice/noodles, vegetables and chicken.
Pour a bit of extra sauce over everything!
Stacey and Meg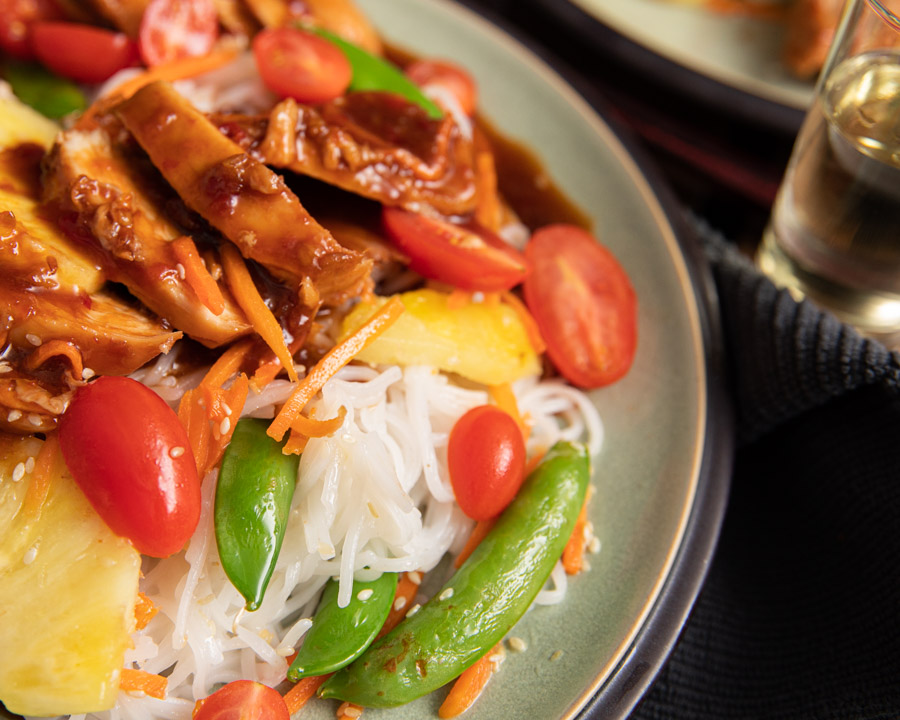 Make history:)