The sun is finally shining in YYC and we feel like we're beachin' with a balmy 10°C!! Just a week ago we were buried under a blizzard snowstorm – today the grass has hints of green peaking through. The signs of spring has definitely lifted our spirits. We're excited to share this next recipe with all of you in hopes of lifting yours!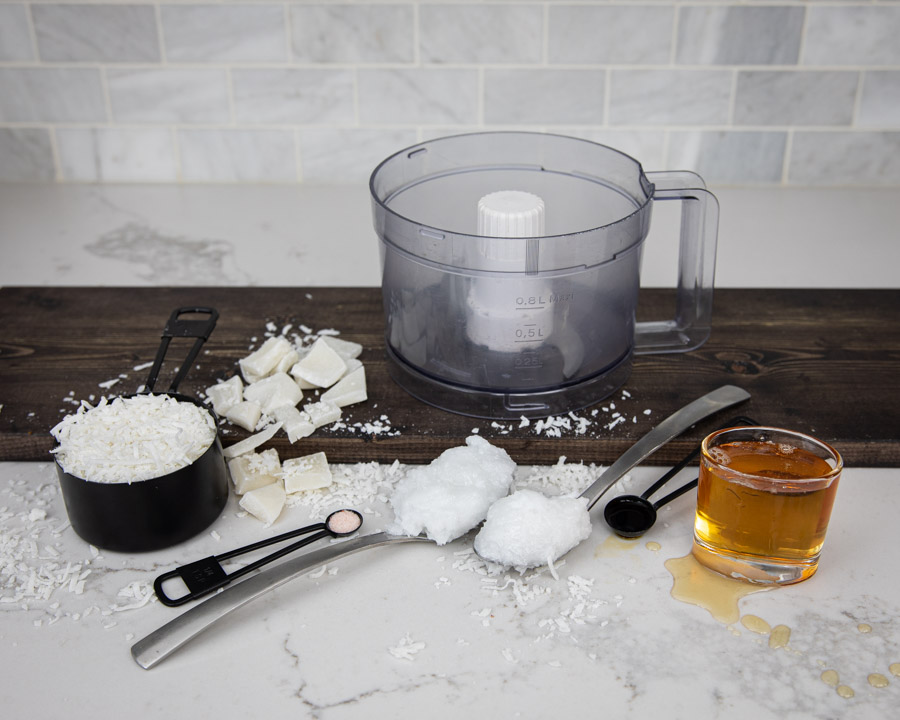 With just five simple ingredients, 5 minutes, and a food processor, you'll have this incredible treat prepared and cooling. It's so smooth and the complexity of salt to sweet is impeccable. Pour yourself a drink, plant your chair on your driveway and indulge with some coconut fudge. Invite your neighbour to join you from a safe distance and share a piece…Lol, if you haven't eaten it all by yourself!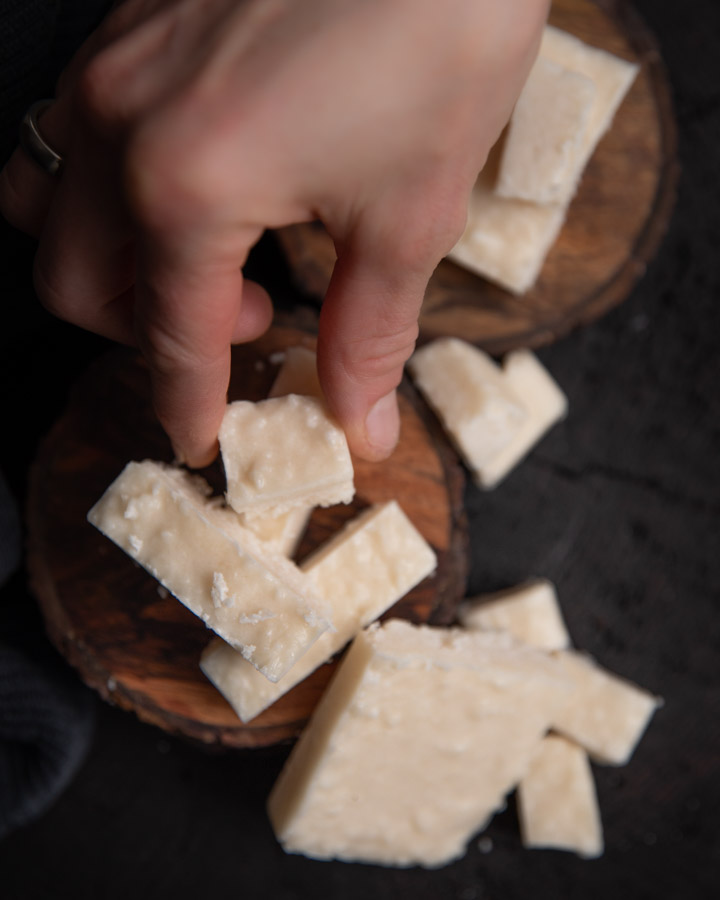 These days of social distancing and self isolation have definitely stretched many of us. We have all been prompted to pivot, to respond and roll with life in ways we've never before. These new perspectives have changed the speed at which we live. For many of us it's slowed down our busy lives. We've hopefully paid more attention to the simple things which make us happy. This recipe is exactly that. Savour the simple, and share the sweet with those around us.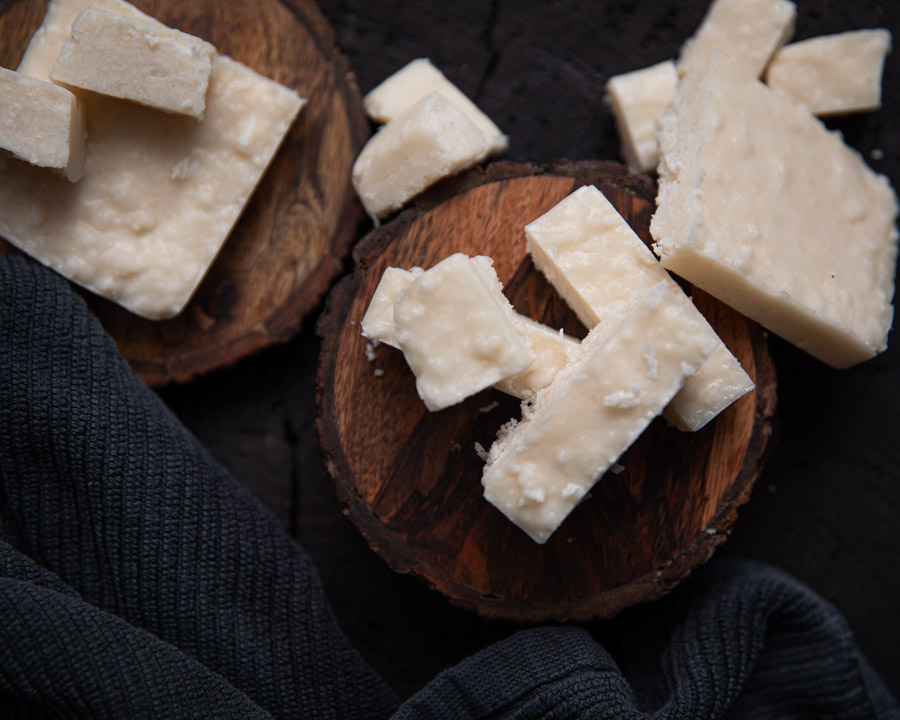 With a new perspective and looking through our same camera lense, we decided to embrace these new routines throughout our days. Coconut fudge here we go!
Blend up your ingredients, freeze for 30 minutes and you're set! This recipe couldn't be more simple and have such incredible end results. We recommend transferring your coconut fudge ingredients into a silicon pan, cupcake liners, anything silicon! This will make it easier to cut later. If you don't have any silicon in your kitchen, go ahead and line any pan or dish with parchment paper. Your fudge will still turn out great!
Coconut Fudge
Course: Dessert, Treats
Cuisine: Canadian
Difficulty: Easy
An extraordinary combination of five simple ingredients, this fudge is smooth and encompasses impeccable and complex layers of both salt and sweet.
Ingredients
1 1/2 cup dried unsweetened coconut

1/3 cup agave syrup

2 tbsp coconut oil

1/4 tsp salt


1/8 tsp almond oil
Directions
Combine all ingredients into a food processor and blend well.
Transfer to a silicon pan(s) and place in freezer.
Let set for 30 minutes.
Go ahead and remove from pan. Cut into bite size pieces and enjoy!
Savour the simple,
Stacey and Meg