We have always promised to be real and authentic in our scope of work at CUT. Full disclosure – we both cringe at the sound of mushroom soup. The thoughts of our mothers opening a can and pouring it's contents into a pot or over a casserole of sorts, does not bring delicious memories to mind. Ha! Yet both of us love mushrooms. It was that 'inspiration' which spurred us to create this incredible soup. A soup which so rich in its flavor, boasts how amazing mushrooms really are.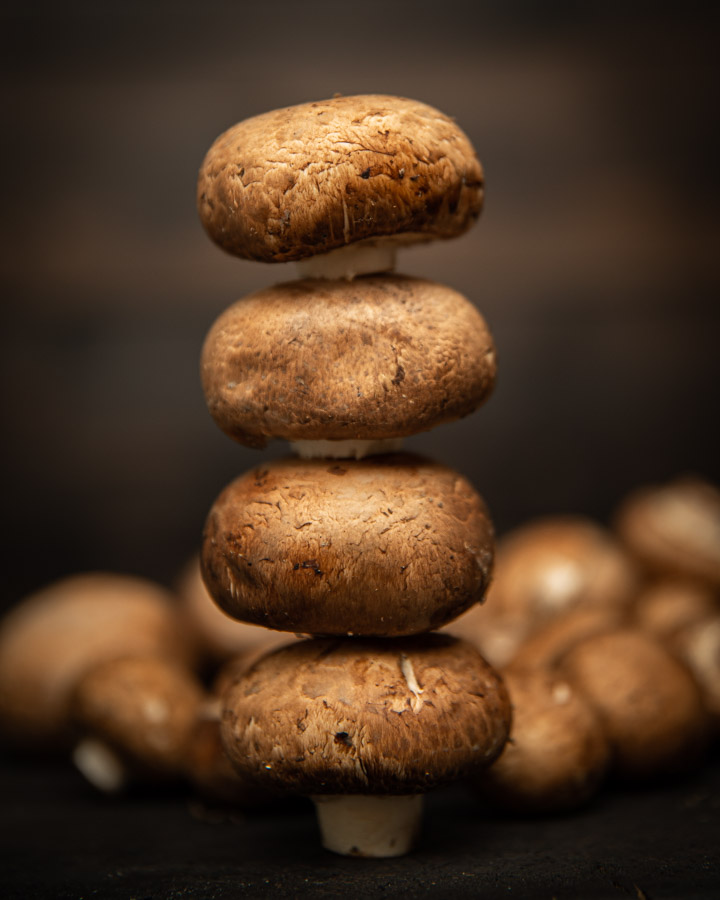 This soup is so delicious! Honestly, you can't let this one pass by. Cook up your favorite little mushroom buttons or mature portobello's. You won't be disappointed. This soup is so smooth and encompasses the entire complexity of a mushroom.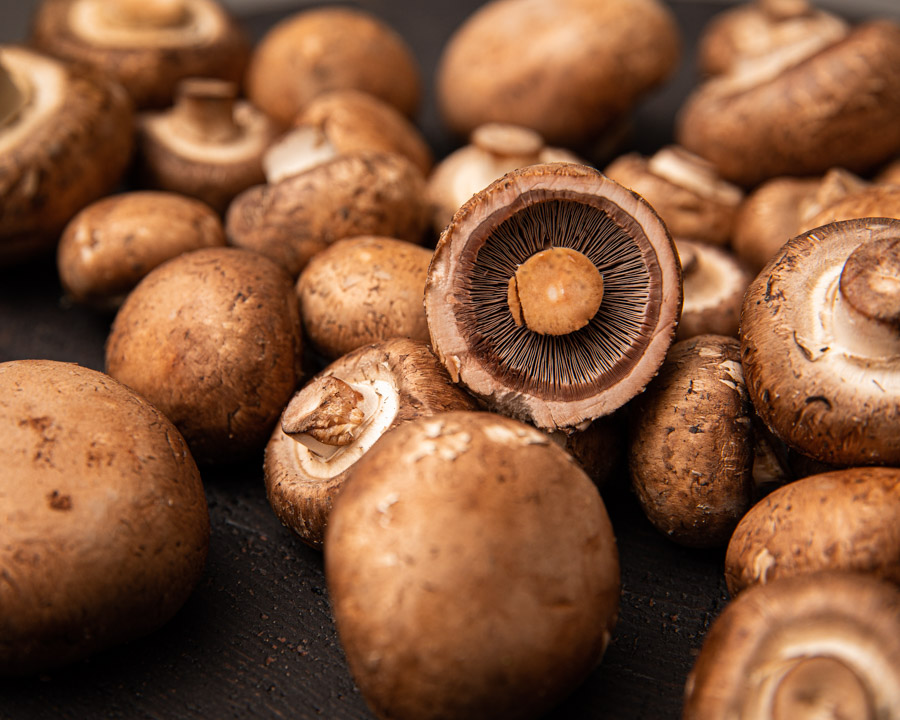 There are so many health benefits from mushrooms and an overall boost to your immune system. Each mushroom type offering different benefits to your health. If you've never really been a fan of mushrooms, you need to try this recipe. If it's the texture you struggle with, you can purée them all for this soup to a creamy texture. All that's left then is to simply enjoy the rich flavor mushrooms offer. Both of our families have enjoyed this soup and our kids don't even like mushrooms 😉
You'll begin making this easy recipe by chopping both the mushrooms and onions, then sauté them in a medium soup stock pot. Once these vegetables have begun cooking and now simmering, add the fresh herbs and continue stirring over low heat.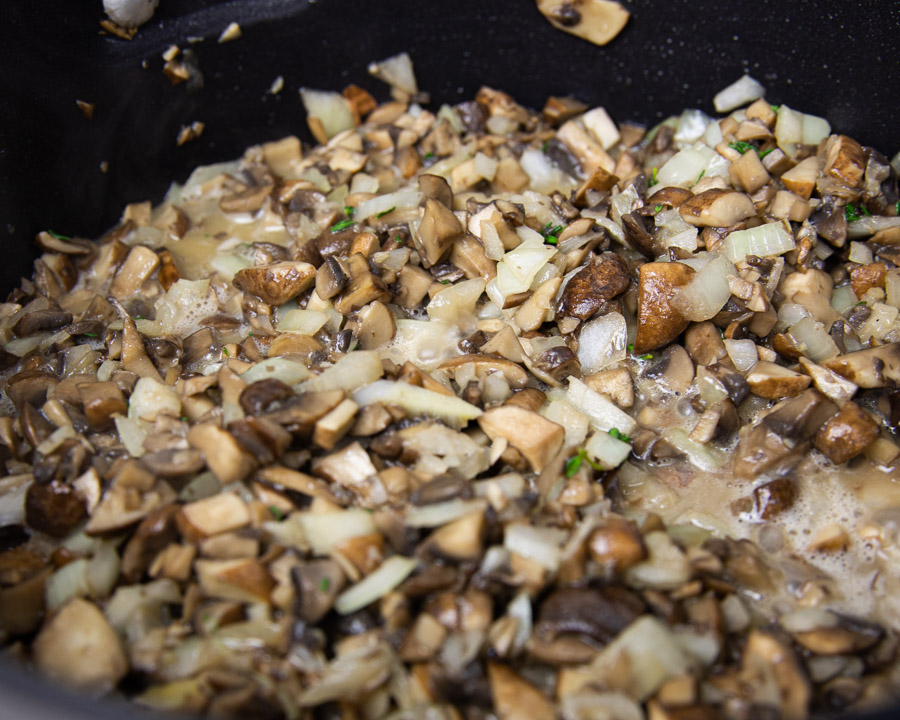 We like to reserve about 1 cup of this mushroom mixture and add it near the end. This allows your soup to still have a few mushroom 'bits'. However, if mushrooms are an issue, feel free to skip this part and purée the entire soup. It's absolutely delicious either way.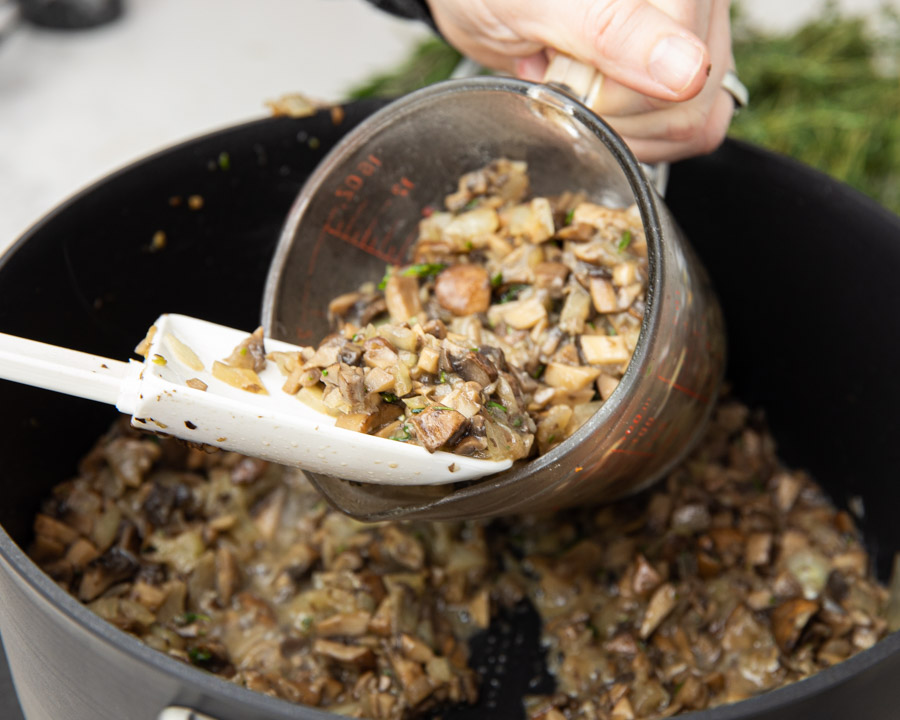 Did we mention that this serves amazing for lunch, dinner or an appetizer? Lol, we love it so much we'd even eat it for breakfast. It also freezes well for those days when the coffee runs out early at 9:00am and you feel exhausted after too many virtual meetings and homeschooling your kids. Oh Covid…sigh. You got this! You have mushroom soup.
Add those last ingredients and blend it up! When smooth and puréed, pour the mushroom goodness back into your soup pot and add the reserved mushrooms (if desired) and cream.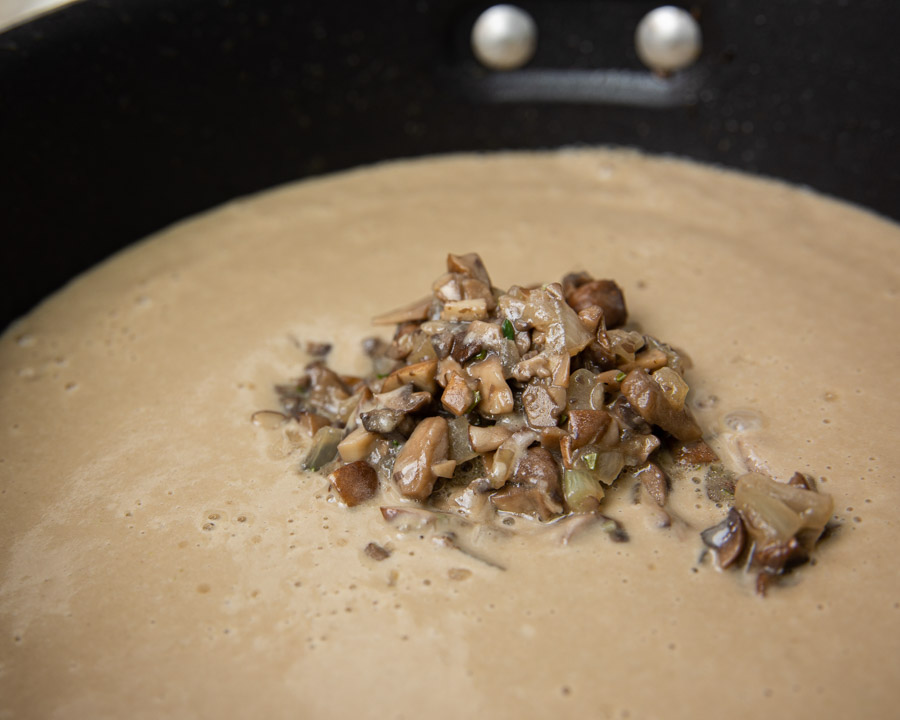 Stir well on low heat and ensure everything is thoroughly combined. We love to serve this with our Mozza Balls https://cutcooking.com/mozza-balls/. Go ahead and enjoy! Let this soup warm your soul.
Mushroom Soup
Course: Main, Appetizers
Cuisine: Canadian
Difficulty: Easy
An incredibly smooth and rich mushroom soup. Complex layers of tastes, it boasts and encompasses all that mushrooms have to offer.
Ingredients
8 cups diced mushrooms (Any variety, white, brown, portobello…a mixture!)

1 large onion diced

4 cloves garlic minced

1/2 cup butter

1 tbsp fresh rosemary chopped

1 tbsp fresh thyme chopped

1 L gluten-free vegetable stock

1/4 cup CUT flour

1 tbsp gluten-free chicken soup base (boullion)

1/2 cup cream
Directions
Melt butter in medium/large stock pot.
Add chopped onions, mushrooms, and minced garlic.
Cook for approximately 5 – 7 minutes until onions start to appear translucent and mushrooms begin to 'soften'.
Add fresh herbs and continue to simmer for another 5 minutes.
Reserve 1 1/2 cups of mushroom mixture to add to soup later. If you want a fully puréed soup then omit this step.
Add flour, broth, boullion, and stir until well incorporated. Cook another 10 minutes. Stirring often.
Remove from heat and blend ingredients using blender. Once puréed smooth, pour soup back into your stock pot.
Combine reserved mushrooms (if desired) and heavy cream. Stir well.
Laddle into bowls!
Stacey and Meg