Comfort food. We think that plain chocolate chip cookies are the ultimate comfort cookie. They're what you think of when you think of the basics. A simple, traditional cookie that calls to everyone. Every age loves them and every age craves them. There's just something about a chocolate chip cookie. It just might be the "king" of all cookies!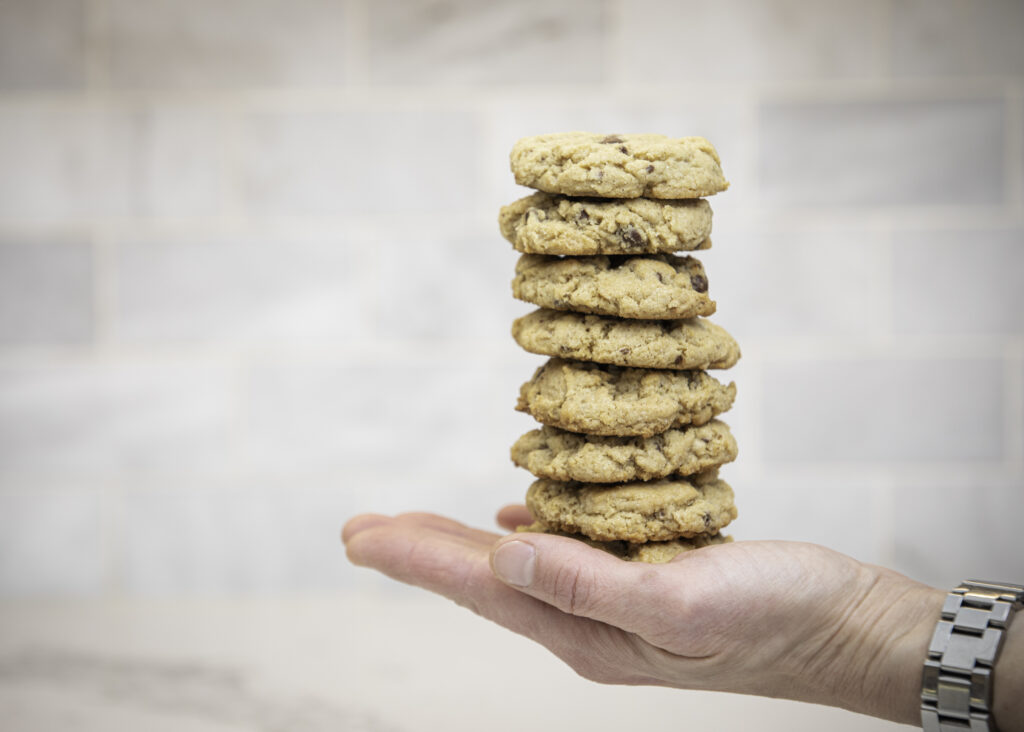 This recipe is for the ultimate chocolate chip cookie. Just plain cookie dough and chocolate. The perfect combo. No added oatmeal, raisins or nuts. Lol, there's nothing against these delicious add-in's but there's something so incredibly delicious about the simplicity of a plain cookie dough with chocolate chips.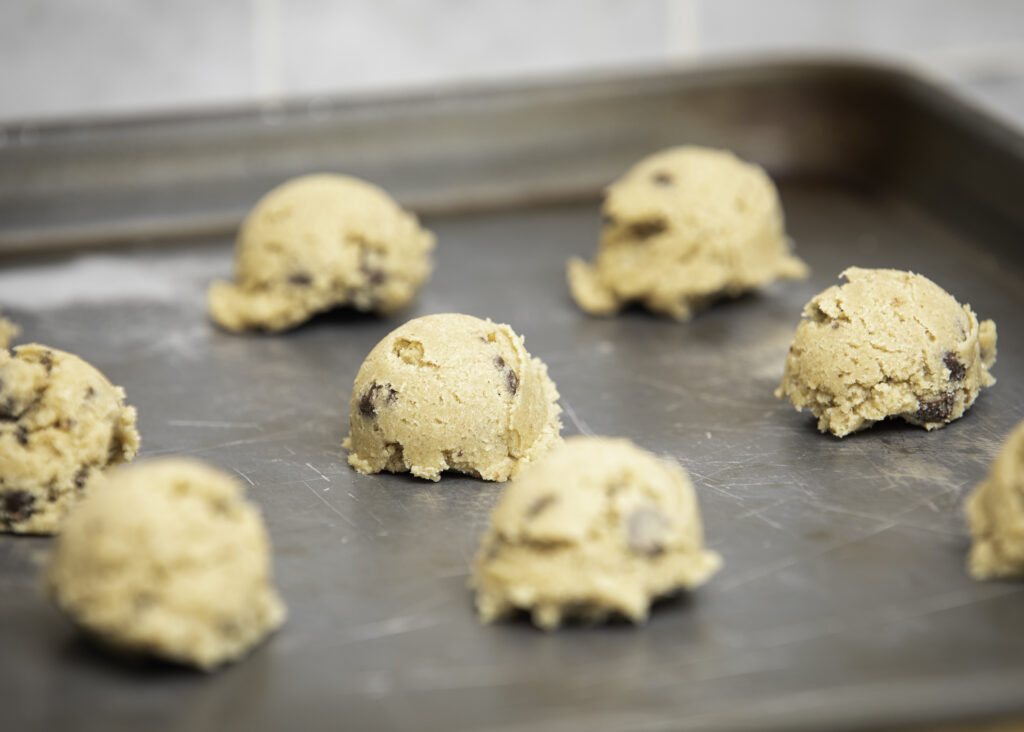 Pull out your mixer and get baking! These amazing cookies will be ready within minutes. Honestly, under an hour you'll be pouring a glass of milk and dunking!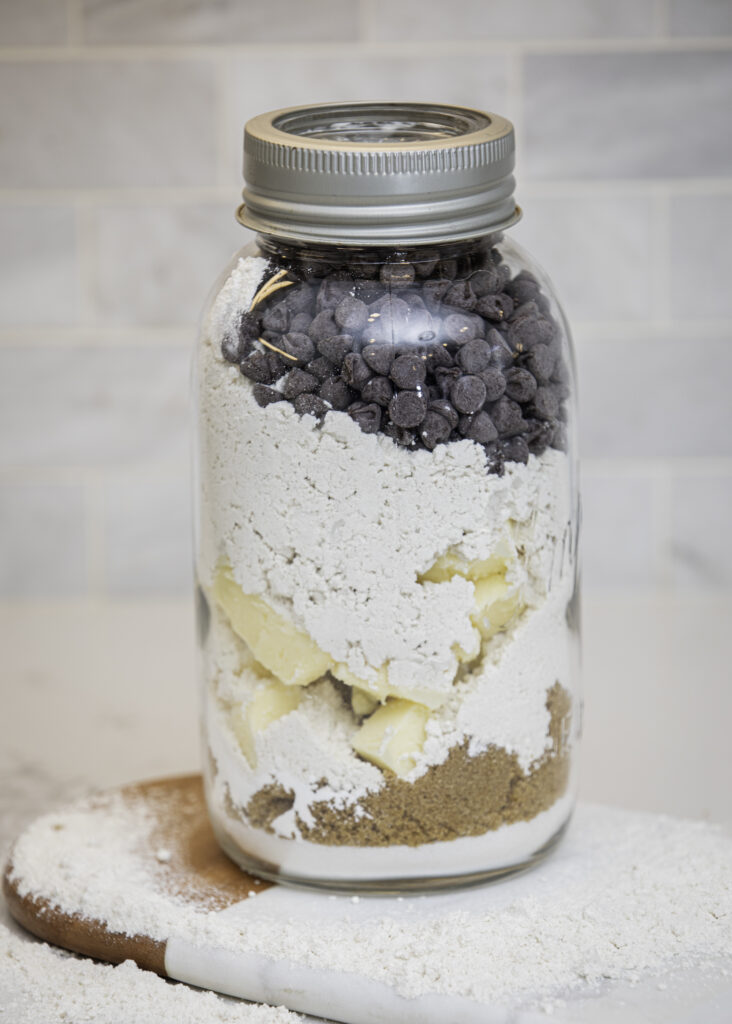 They're a soft inside and slightly crispy on the outside. The perfect chocolate chip cookie. Caution though – the cookie jar will empty quickly! We're certain that these cookies will be on repeat within your kitchen.
Chocolate Chip Cookies
Course: Dessert
Cuisine: Canadian
Difficulty: Easy
The perfect dunking cookie. These chocolate chip cookies are soft on the inside and slightly crispy on the outside. We promise the cookie jar will empty quickly- an incredible recipe you'll want on repeat.
Ingredients
1 cup butter

¾ cup brown sugar, packed 

½ cup white sugar 

2 large eggs 

1 tsp vanilla 

2 ½ cups CUT Flour 

2 tsp baking powder 

½ tsp baking soda 

¼ tsp salt 

1 cup semisweet chocolate chips 
Directions
Preheat oven to 350F 
Using a mixer, cream butter and both sugars.  
Add eggs and vanilla. Continue to beat. 
In a separate bowl, combine CUT Flour, baking soda, baking powder, and salt. 
Slowly add to large mixing bowl and beat well. 
Add chocolate chips and mix until combined. 
Drop onto greased cookie sheets using scoop or spoon. 
Using a fork, gently press cookies flat – approximately 1 cm thick.
Bake for 12 minutes. 
Pour a glass of milk…or wine. Start dunking!
Stacey and Meg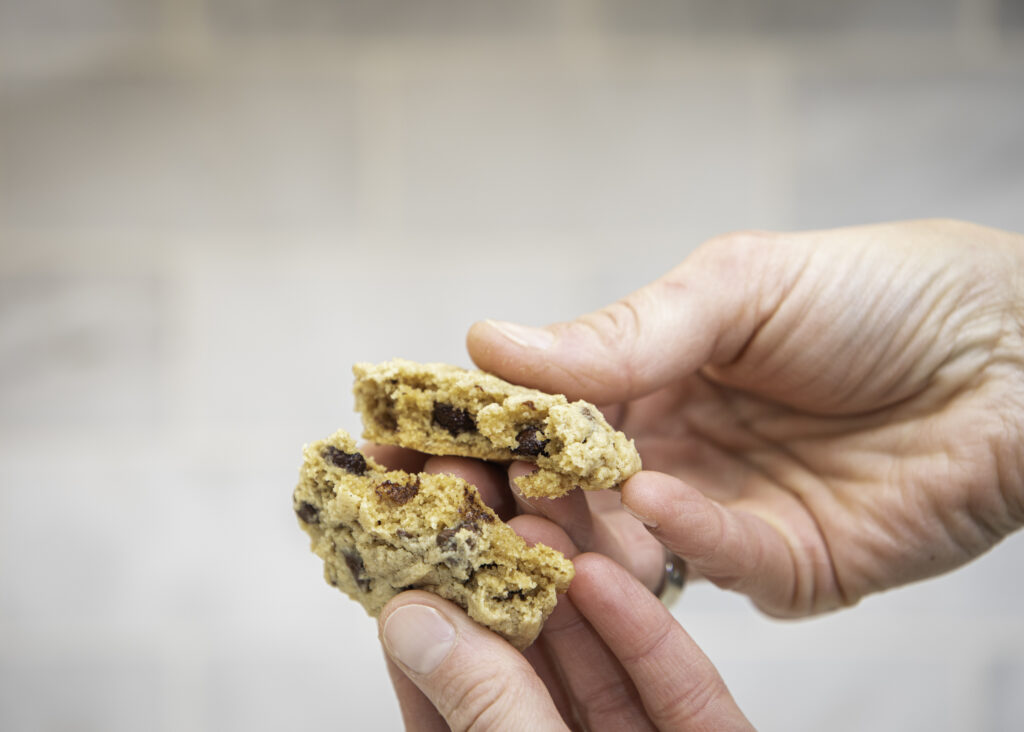 Enjoy the king of cookies! Happy dunking 🙂