Valentines Day was coming and we wanted to make something special. Something that wasn't the typical Valentines chocolate, and so…these amazing whoopie pies were created. Fueled by our love for cookies, love for cream cheese icing and of course – love for everything red velvet.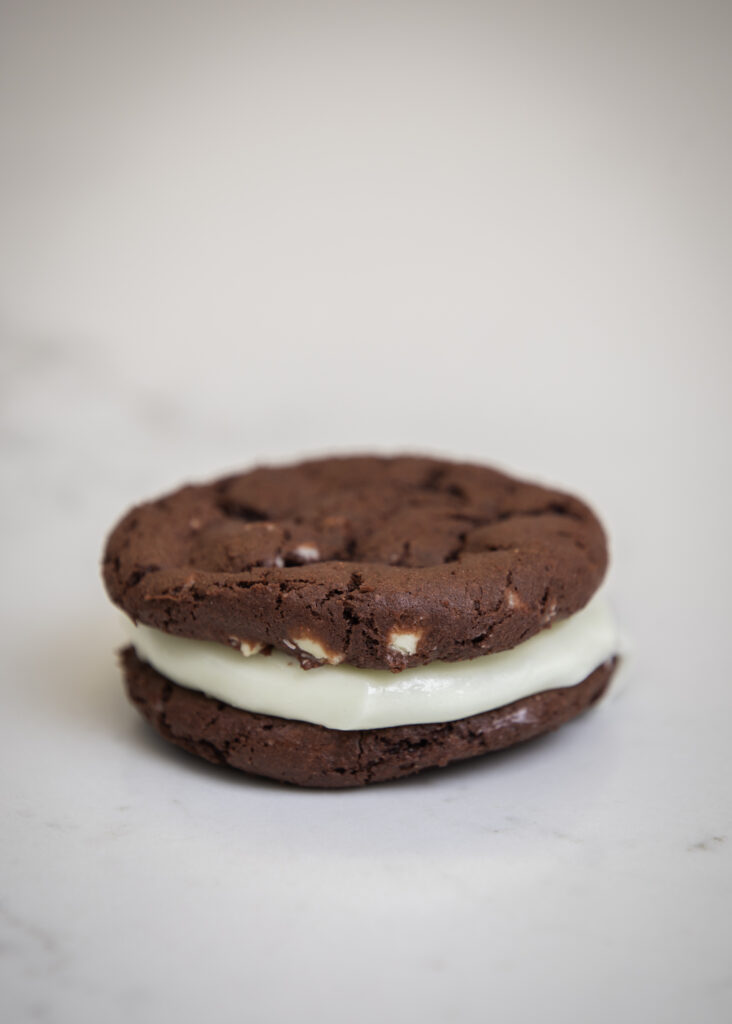 What could be better than cream cheese icing sandwiched between a luxurious white chocolate, red velvet cookie? We knew this would be the perfect treat for celebrating with loved ones. Happy Valentines Day! Happy Whoopie pie day! Make everyday a whoopie day, these cookies alone deserve to be celebrated!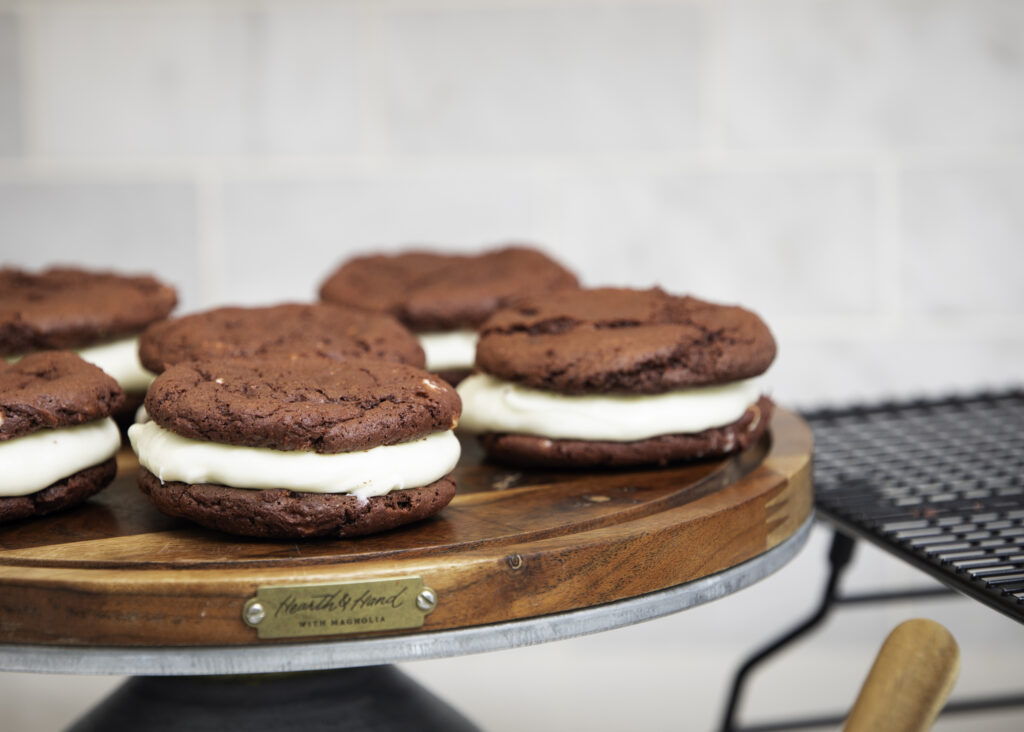 Red Velvet seems like a "top shelf" chocolate…It's rich and complex, a dark chocolate with a sultry wine finish. Come to think of it, these cookies would pair perfectly with a glass of vino! Or a tall glass of cool milk 😉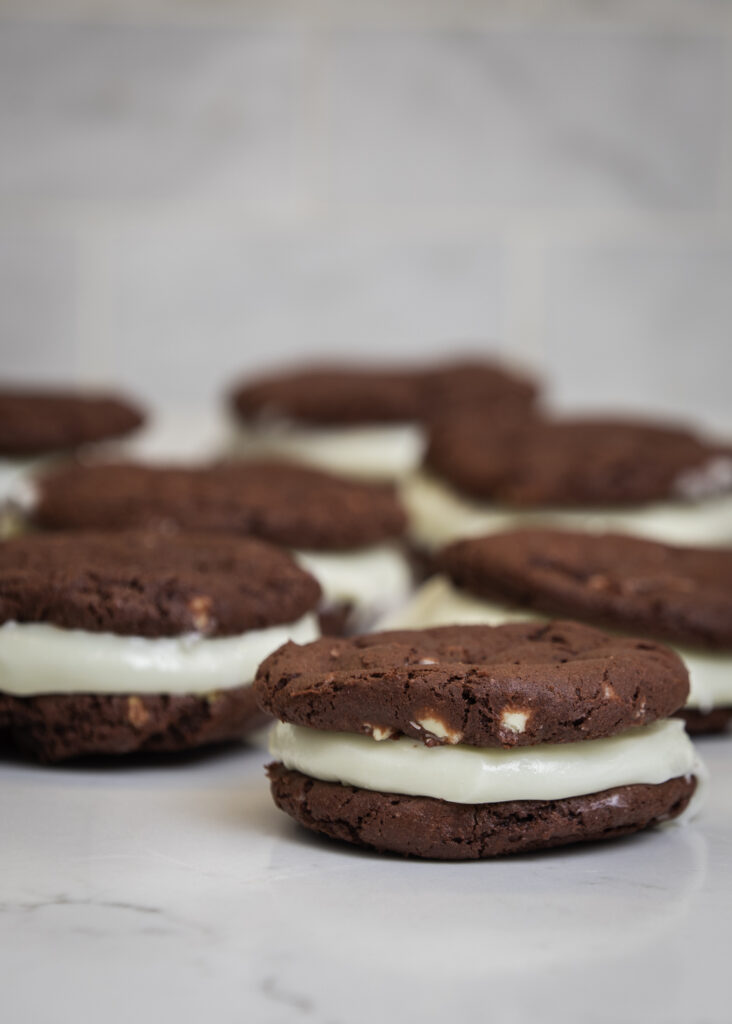 To get started, pull out the mixer and start making the cookies first. The ingredients are simple and you probably have most of everything already in your pantry.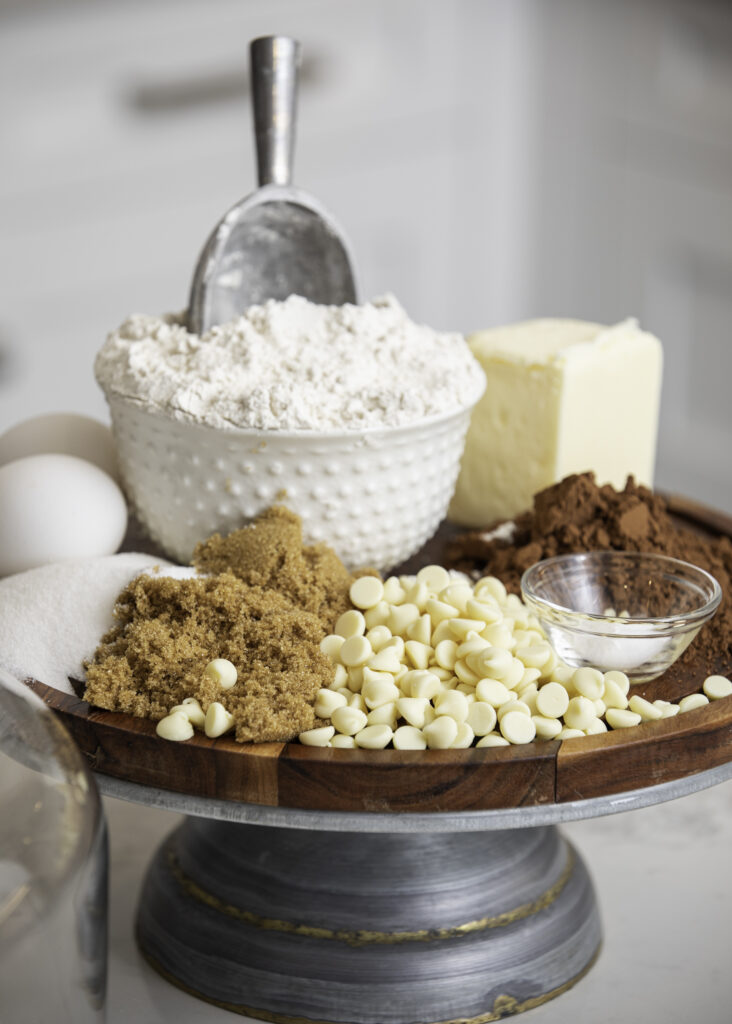 Once your cookies are made and cooling, prepare the cream cheese frosting. Use the blocks of cream cheese vs. the whipped varieties. You'll have a stiffer and more creamy filling.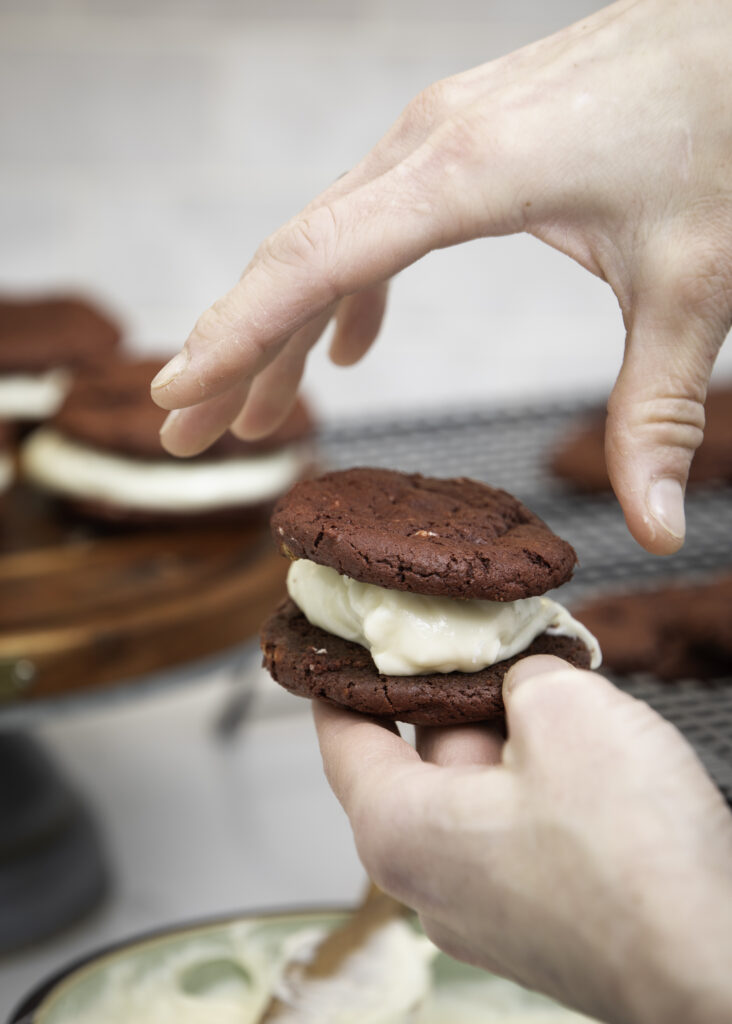 The filling only takes a few minutes to make, but don't create your whoopie pies until the cookies are 100% cool. If you start building the whoopies before, your middle layer will melt – resulting in "whoopie soup"!
In fact, if you're not in a rush we love to freeze the cookies and make them into whoopies even another day. They re-freeze beautifully again later for a second time if needed.
That's it! A decadent dessert that you're whole family will be excited to devour. Make everyday a whoopie day.
Red Velvet Whoopie Pies
Course: Dessert
Cuisine: Canadian
Difficulty: Easy
A luxurious cream cheese filling sandwiched with a decadent, rich and sultry red velvet cookie. There's not much better than this easy "top shelf" cookie dessert!
Ingredients
1 1/2 cup butter 

1 1/2 cup sugar 

3/4 cup brown sugar 

3 eggs 

4 cups CUT Flour 

1/3 cup + 1 tbsp Cocoa Powder

3/4 tsp baking soda 

1/2 tsp salt 

3 tsp vanilla 

1 tsp red gel food coloring (we found an incredible gel food colouring that's in a tube for dispensing and that's GF! The brand is Ann Clark.)

3 tsp white vinegar

2 cups white chocolate chips 
 

2 cup icing sugar 

4 oz. cream cheese 

2 tbsp soft butter 
Directions
Preheat oven to 350°F
Using mixer, cream butter. Add both white and brown sugars and continue to whip.
Combine eggs. Mix with creamed butter and sugar.
Add CUT Flour and all the other ingredients except the food coloring and chocolate chips.
Mix together. Add food coloring and combine until color well incorporated.
Lastly, add white chocolate chips and stir.
Using slightly greased cookie sheets, drop 1″ balls of dough and slightly flatten with fork. Leave cookie at least 1 cm thick.
Bake for 15 minutes on middle rack in oven.

Remove from oven. After a few minutes, transfer from baking tray to cooling rack. Let cookies cool completely.
While cookies cooling, make middle cream cheese frosting.

Using mixer again, combine both cream cheese and butter and whip together.

Slowly add icing sugar and continue to beat until all the sugar is incorporated.
Once cookies cooled completely, spoon approximately 1.5 tbsp of icing onto cookie and top with another cookie. Gently pushing and twisting icing flat between.
You did it! It's a whoopie day,
Stacey and Meg
We love whoopie pies and we're pretty sure you'll agree.