Many of you might be wondering what is Lebkuchen?? Well it's essentially the yummiest HONEY gingerbread ever! A gingerbread made with honey? Could a cookie be any better? Lol, not really. Unless you make your cookies with local YYC MOB honey! We were so excited to partner with MOB Honey when creating these cookies. They turned out AMAZING! Let us share with you all a bit of the MOB story…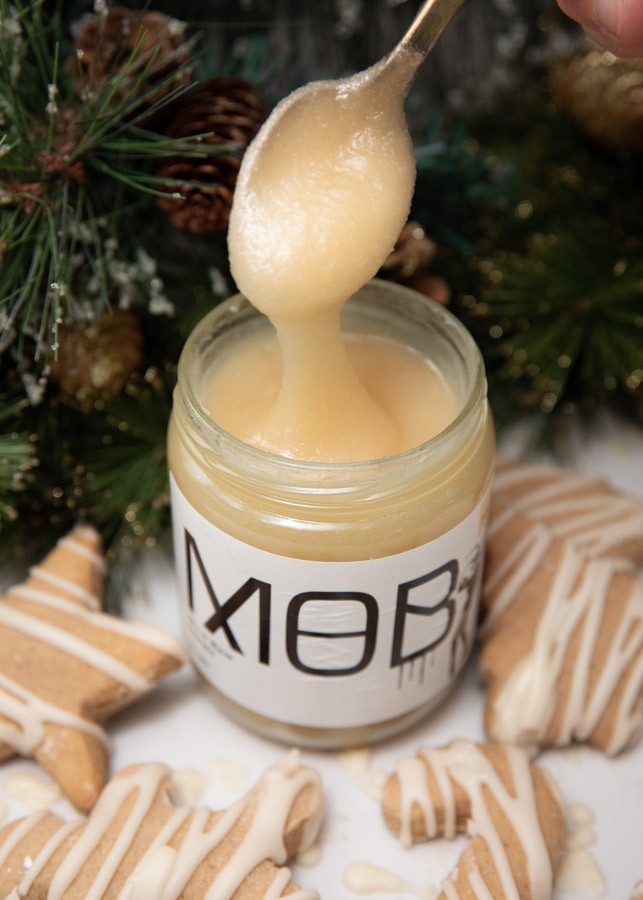 "My name is Amber Yano, and I own MOB Honey. I farm because I love bees. I started a business because I want to enrich our local food system. I've spent the last 8 years perfecting the art of beekeeping and in 2018 started My Own Business (MOB)."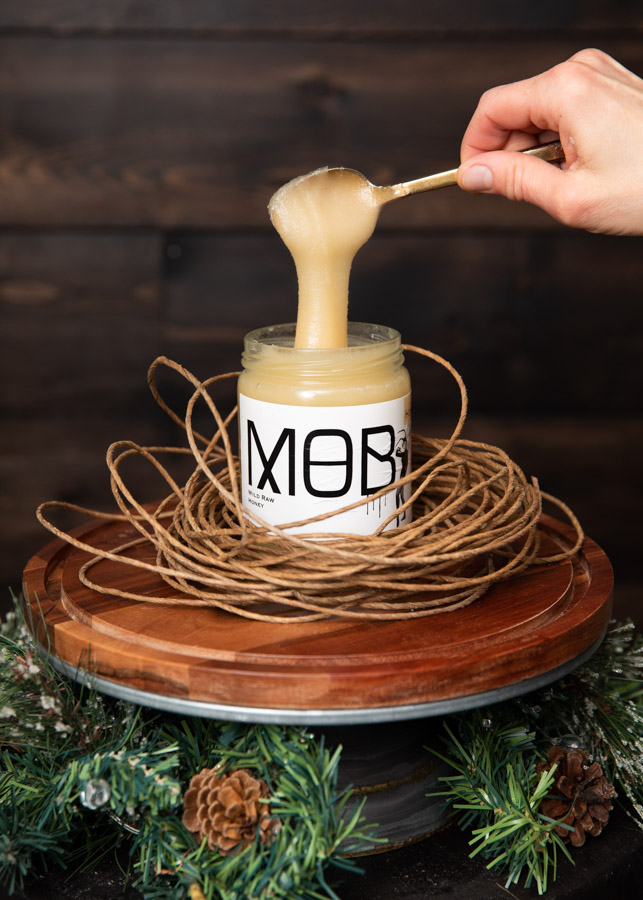 "I believe our local food system is fractured but on the mend. Here's what I'm hearing from customers. They want local honey to fight allergies. They want unpasteurized honey to keep intact all the health properties raw honey can offer. And they want to transition into sustainable consumption.
I am going to be the bridge to fill that gap."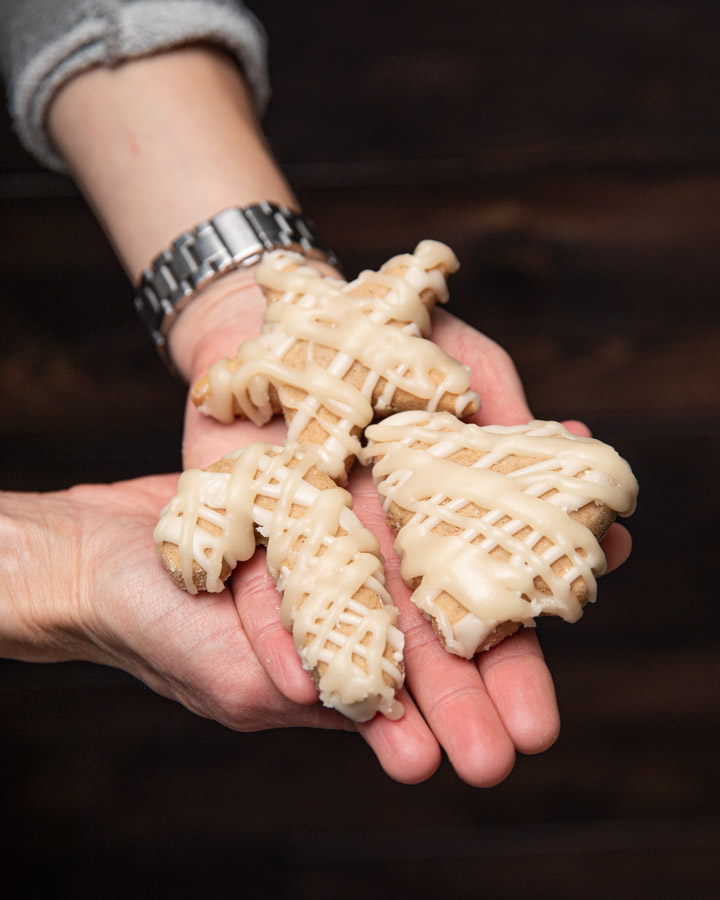 We immediately fell in love with MOB's philosophy and with Amber's honey. There was no doubt these honey gingerbread cookies were going to land on everyone's gluten-free baking list this season if CUT Flour and MOB honey has anything to do with it!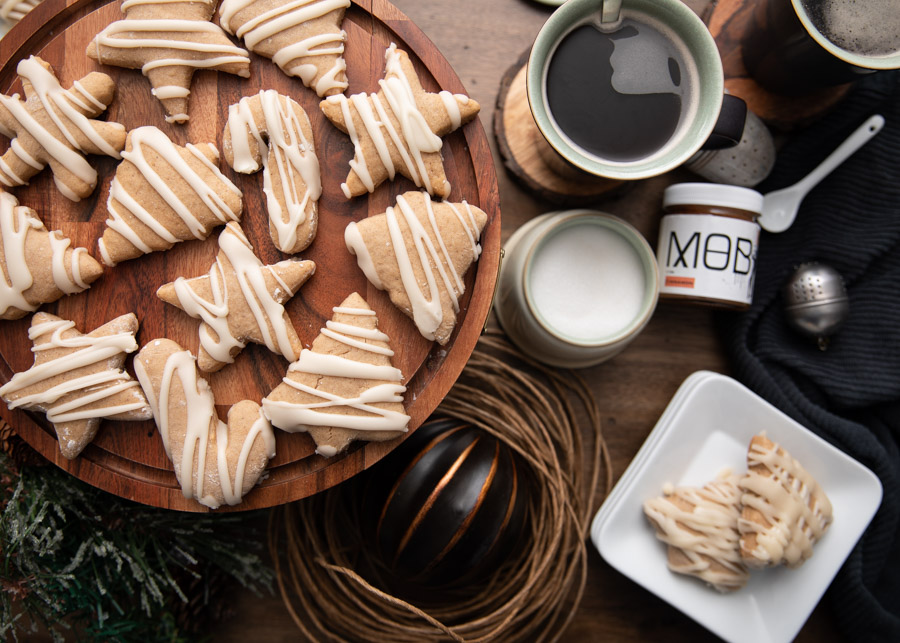 Using CUT Flour, these cookies taste exactly as they should! They are fluffy and hold their shape when cut. An easy recipe to prep, you'll need just a little patience. This recipe for Lebkuchen needs to sit and then cool overnight. Just plan to give yourself the necessary time needed!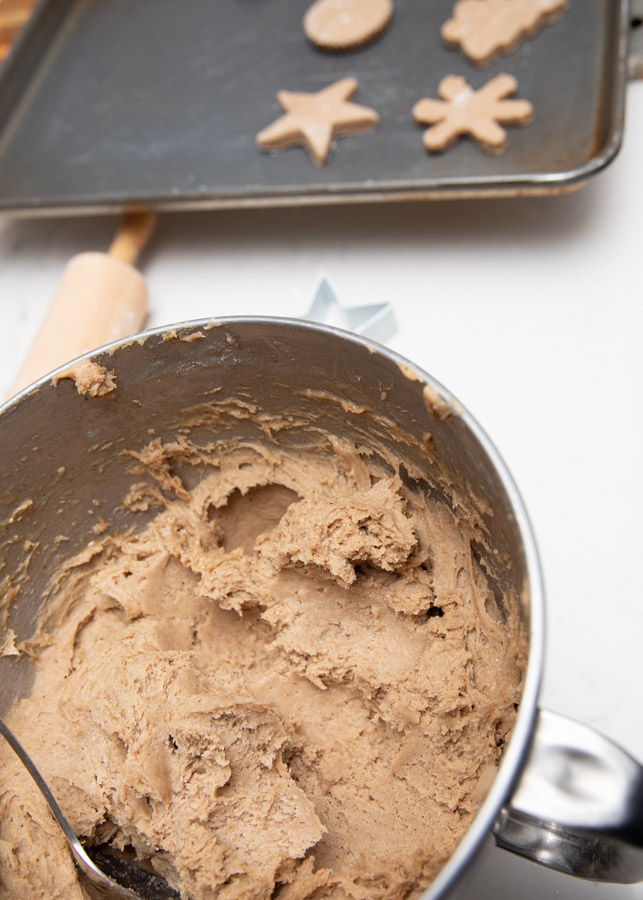 We love to pour a glass of wine and make the dough quickly after the kids in bed – solo. Then the next day, it becomes a family activity and the kids can roll the dough and cut the cookies! It's really a win/win. The kitchen doesn't become a full blown disaster zone, and you can share in some holiday fun with the kiddo's.
One of the secrets to this recipe is to ensure you roll the dough thicker. You'll want it to be at least around 1/4″ thick. This will ensure you have a beautiful and "fluffy" cookie after they bake. Lebkuchen is not a "skinny" gingerbread!
When the Lebkuchen has been "cut" and "baked", it's time to make the glaze! This "icing" is extremely easy and compliments these cookies perfectly. These "honey" gingerbread are already delicious on their own, you won't want to use much glaze.
When your cookies are thoroughly cooled, go ahead and combine all four ingredients in a pot on the stove using low heat.
Once the glaze is made, let it cool for a few minutes before "drizzling". You can drizzle this either with a spoon or fill a "squirt" bottle and squeeze the icing over the cookies. Have fun with different variations or line the cookies all up and simply GO!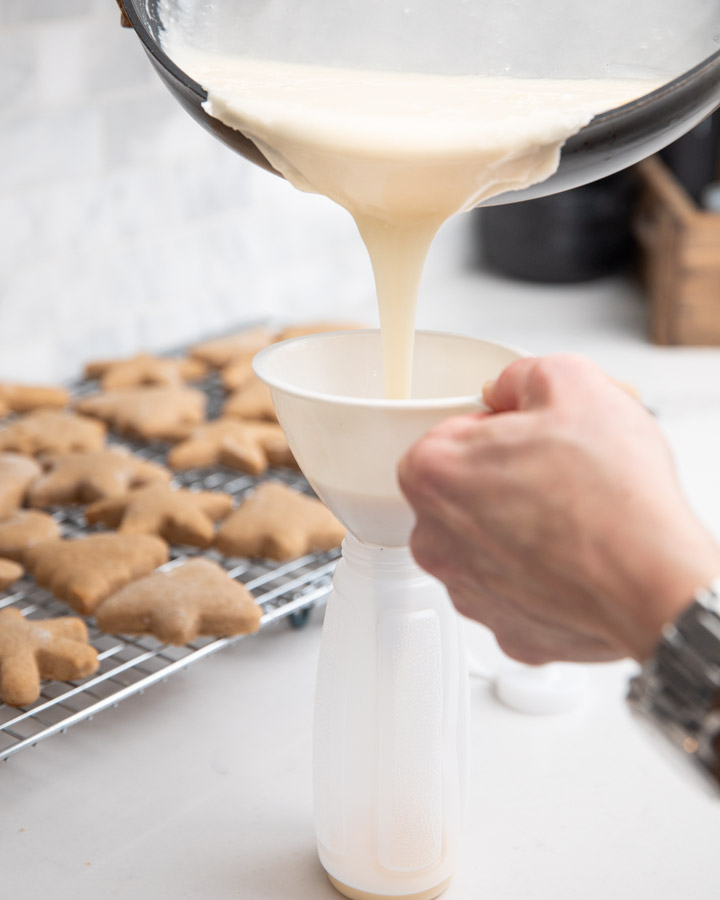 That's it! Iced and ready in 5 minutes! You'll need to ensure the glaze is completely set before serving. We promise it won't take long. Just maybe long enough to sample a cookie….or two. You know, a "test cookie" to make sure they're ok to share?! Lol.
Enjoy every bite. These have become a favourite of both our families 🙂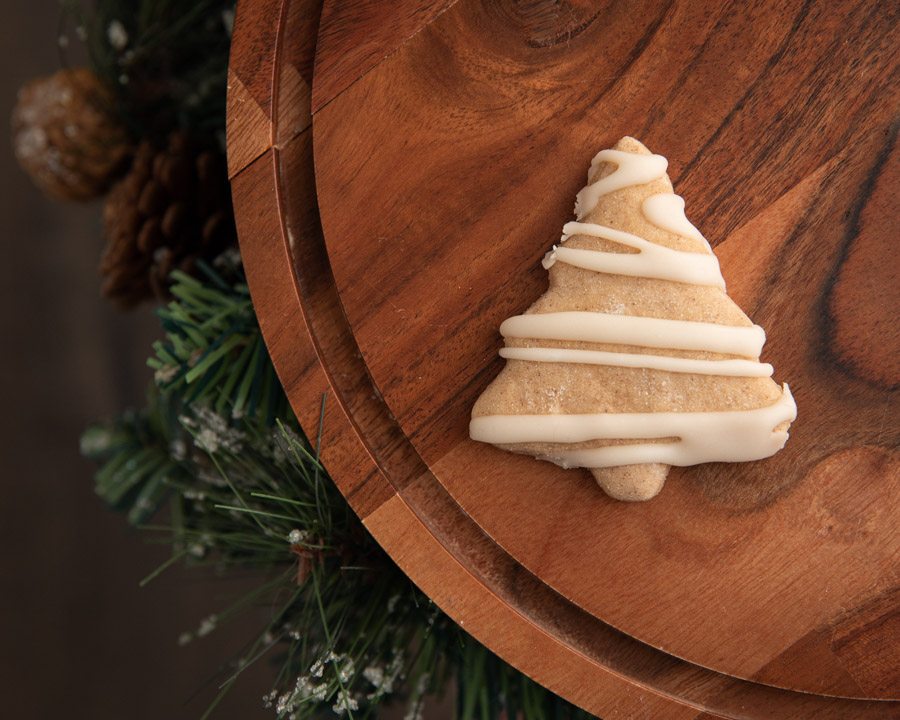 Our Lebkuchen also freeze amazing, if they make it that long to get into the freezer! The perfect option for the holiday season.
Caution: Oddly enough, these cookies tend to disappear in the freezer….hhhhhmmmm….Lol. They're that good!!
Lebkuchen
Course: Dessert
Cuisine: Canadian
Difficulty: Easy
A traditional German gingerbread made with MOB honey and CUT Flour! A soft inside and glazed outside. These will be on the top of your Christmas baking list form now on!
Ingredients
3/4 cup butter

1 cup brown sugar

1/2 cup white sugar

2 eggs

1/2 cup MOB honey

1/2 cup corn syrup

1 cup plain Greek yogurt

2 tsp baking powder

1 1/2 tsp baking soda

4 tsp CUT Fall Spice Blend

1/2 tsp anise powder

6 cups CUT Flour

Glaze


1/4 cup butter

4 cups icing sugar

2 tsp vanilla

6 1/2 tbsp water
Directions
Using electric mixer, cream butter, brown sugar and white sugar.
Add eggs, beat well.
Mix in MOB honey, corn syrup and plain yogurt. Ensure all ingredients are well combined.
Continue to add baking soda, baking powder, anise powder, Cut Fall Spice Blend, and CUT Flour.
Chill dough overnight.
Preheat oven to 350°F
Roll out the dough out on a floured service, approx ¼ " thick.
Cut out cookies with you favourite cookie cutters.
Bake for 12 minutes on greased cookie sheet. Let cool completely on rack before glazing.
Glaze:
In a saucepan, melt butter.
Add icing sugar and water. Using whisk, mix very well
Remove from heat and stir in vanilla.
Using a spoon or bottle, drizzle cooled cookies with glaze.
Let glaze set completely before serving.
Enjoy every bite. These have become a favourite within both our famlies! Merry Christmas,
Stacey and Meg