Summer is here! Glasses of lemonade are being enjoyed on patios and backyards everywhere. Who doesn't love a tall glass of refreshing lemonade?! Or better yet…a lemon cookie!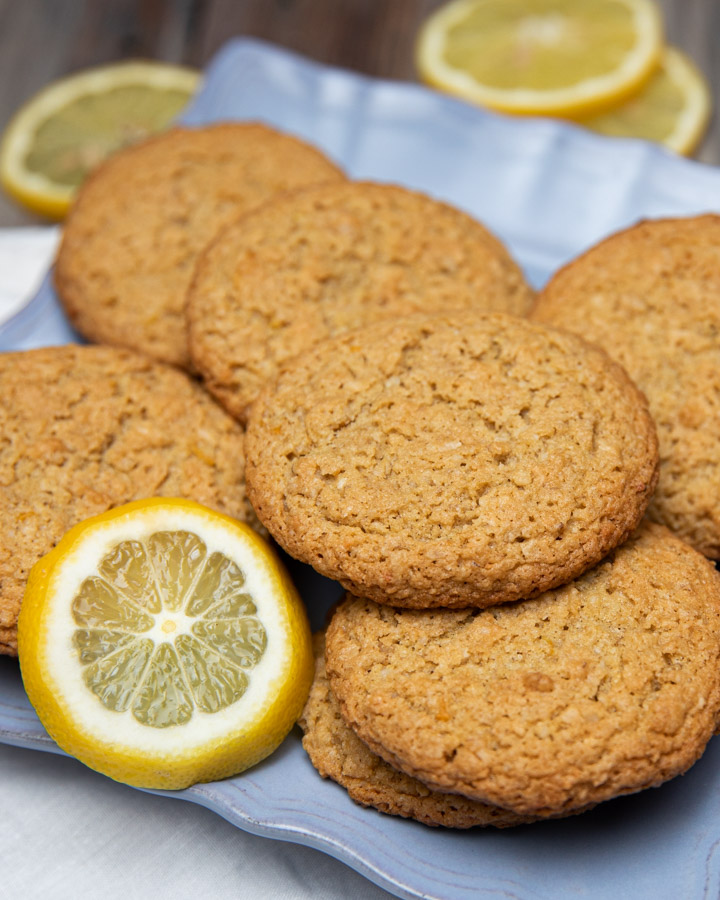 With a refreshing crunch and soft chew, we're sure that this recipe will be a win with everyone on your patio this summer. Using coconut, crispy rice cereal, lemon pudding mix and oats these cookies encompass an incredible amount of texture. They're so good!
We have a secret to tell you about these lemon cookies. Sssshhhh….did you know it's essentially the same recipe as our chocolate chip cookies? We love taking good base recipes and then building on them. These cookies will have everyone excited for dessert or that special treat.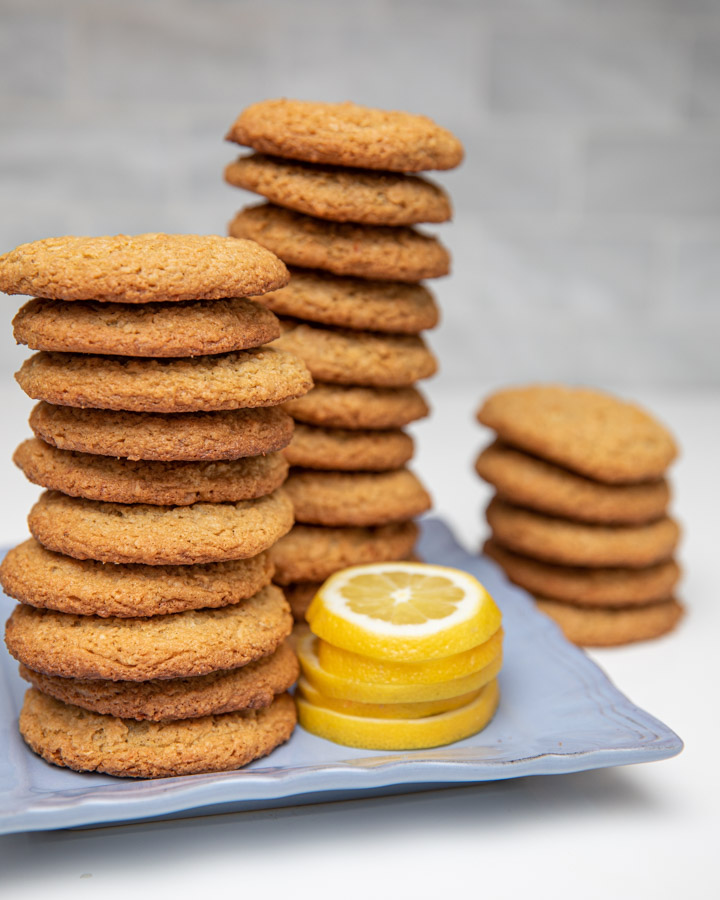 We also love to keep our recipes accessible and easy! Amazing foods doesn't have to mean 'hard' foods. This recipe follows suit and is accessible and easy. You probably have most of the ingredients necessary already in your pantry! If you're missing something, we promise you'll find it at your local grocery store. Pull out your mixer and lets get baking. Cookies are only 25 minutes away.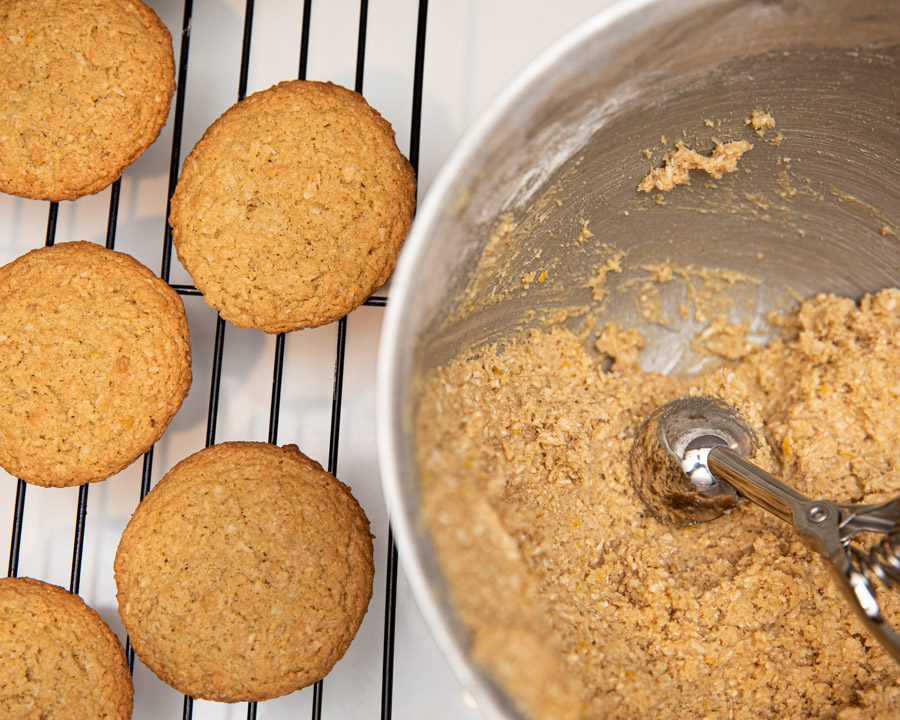 Lemon Cookies
Course: Dessert
Difficulty: Easy
Enjoy your summer lemonade in cookie form! With a refreshing crunch these cookies will become a backyard patio favorite.
Ingredients
1 cup butter

3/4 cup brown sugar

3/4 cup white sugar

2 eggs

2 tsp vanilla

2 cups gluten-free oats

2 cups gluten-free crispy rice cereal

1 cup CUT flour

1/2 cup almond flour

1 cup unsweetened shredded coconut

99g package jello lemon instant pudding powder

1/2 lemon juice

zest of full lemon

2 tsp baking powder

1 tsp baking soda

1/2 tsp salt
Directions
Preheat oven to 375°F
Using electric mixer, cream butter and sugars.
Add eggs and vanilla and continue to mix.
Combine all other ingredients and ensure dough fully incorporated.
Scoop approximately 1″ balls of dough using cookie scoop or spoon, onto baking tray.
Bake 9 min, until edges slightly golden.
Let cookies slightly cool on baking tray before transferring to cooling rack or plate to fully cool.
Fill the cookie jar, pour some lemonade and let summer happen!
Stacey and Meg
When life gives you lemons – make cookies!