Whoa Momma…these meatballs are so good! Seriously, you might not ever make another type of meatball again. Made with lean turkey meat and infused with carmelized onions, they are a definite win.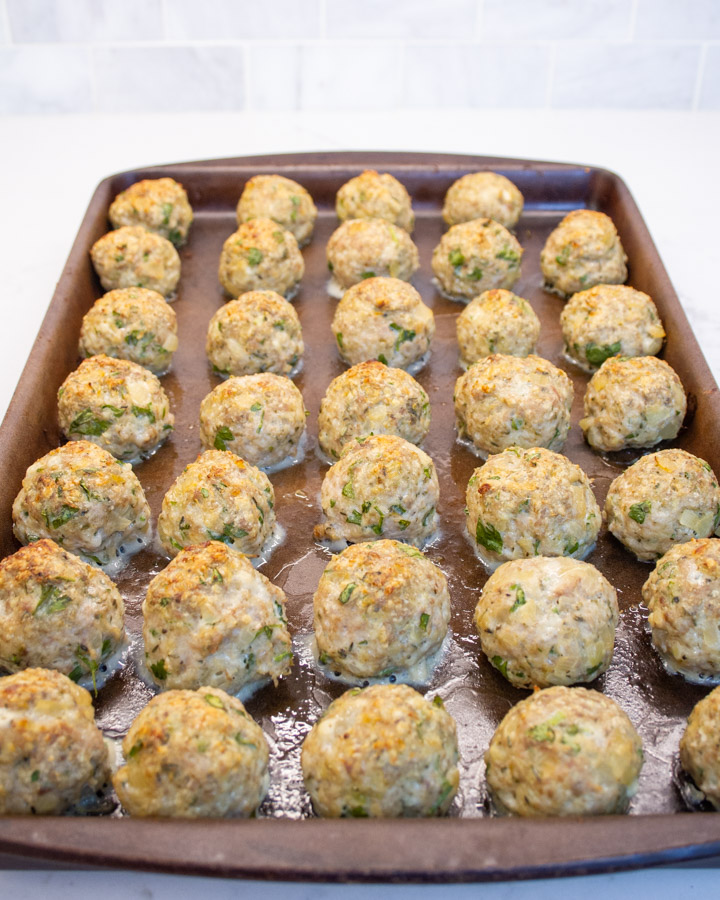 We love to pair them either with gluten-free rice, pasta or veggies. Or honestly, they're so delicious you could just eat them totally on their own. Perfect for a main course meal or even skewer for an instant patio appetizer.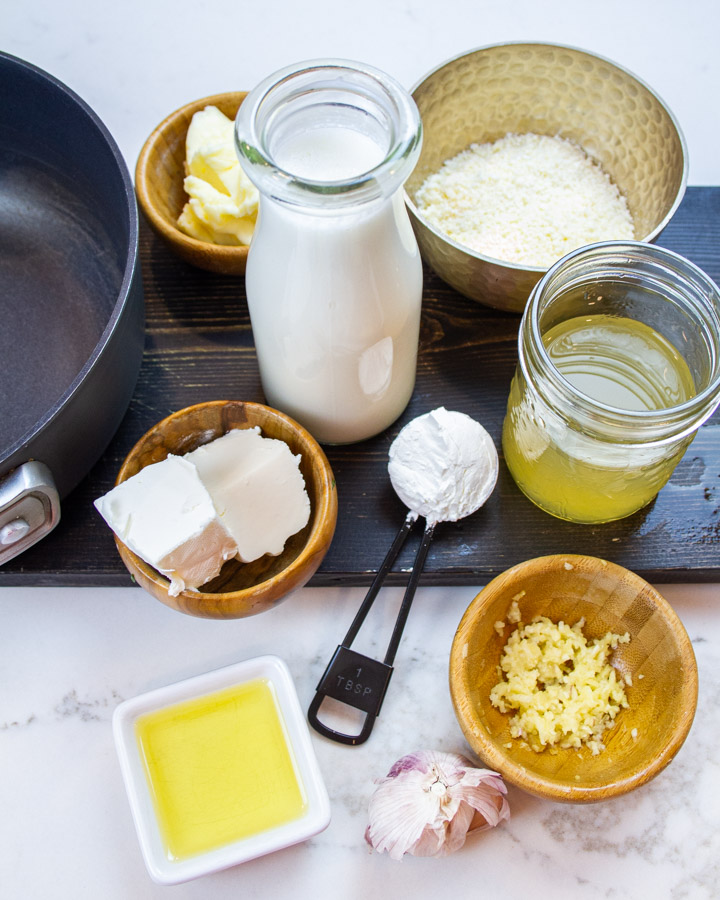 Don't let the summer days pass by without trying these amazing meaty bites! As delicious as they are on their own, they're maybe even better when topped with your favorite sauce. A great tomatoe sauce is lovely or our favorite combo is paired with our Epic Garlic Sauce. Lol, it's 'amaze-balls'….as our kids might say. Give it a try! https://cutcooking.com/epic-garlic-sauce/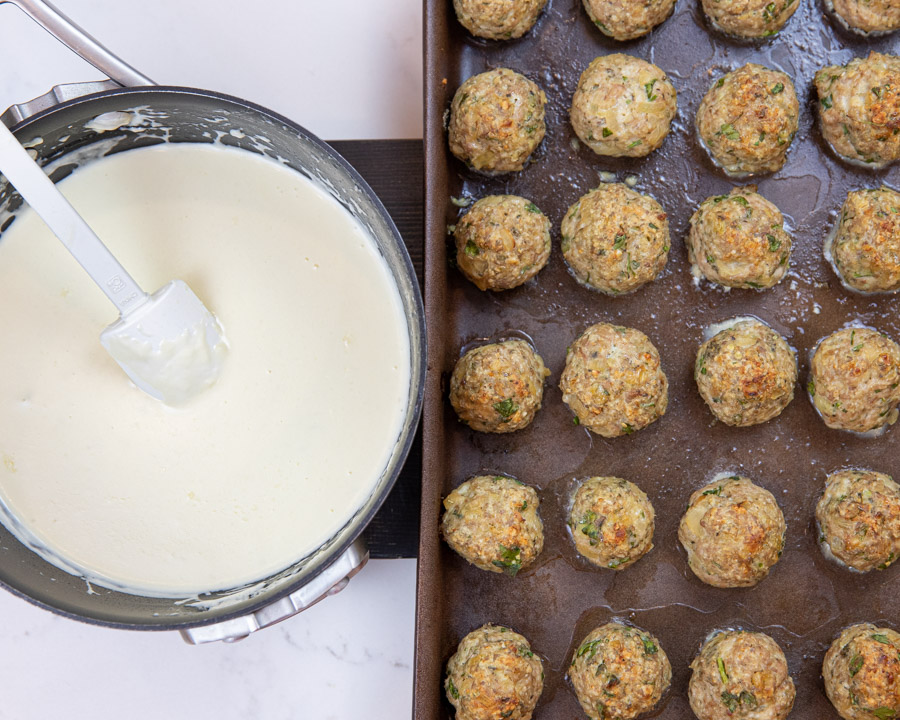 The secret ingredient to this recipe we think are the carmelized onions. If you've never made carmelized onions, don't panic. This is not a hard thing to do. All it requires is a butter and a bit of patience! So pour yourself a drink, take a breath and let the onions do their thing.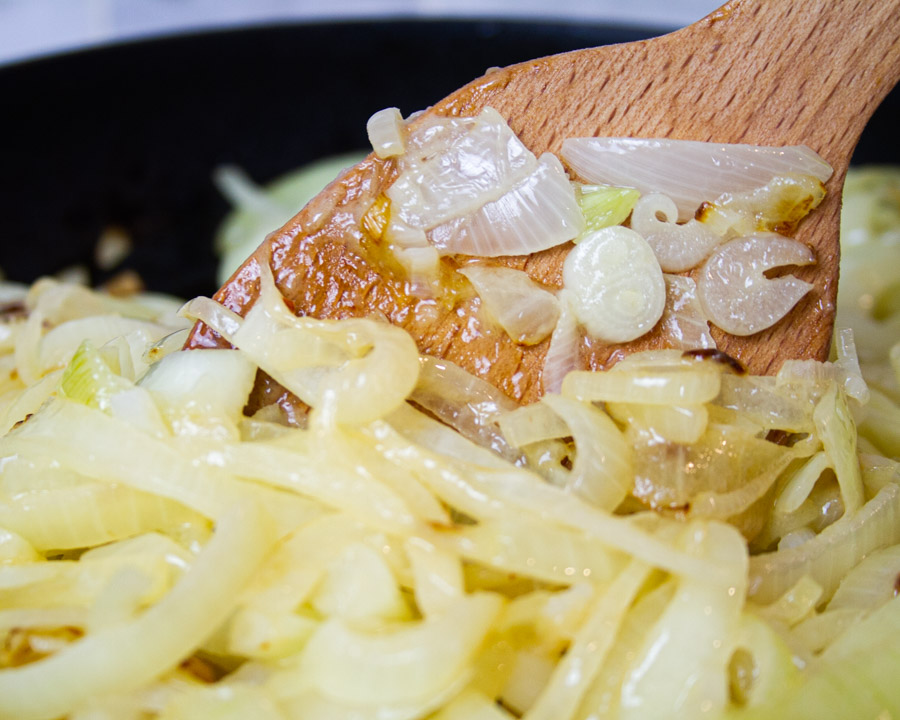 You could even make these ahead of time before the meatballs if you'd like. Truthfully, carmelized onions are so delicious they're almost a staple in our weekly meals. Go ahead and try mixing them with a salad, adding them to your hamburger or gourmet sandwich, topping a BBQ steak or chicken breast. We love carmelized onions!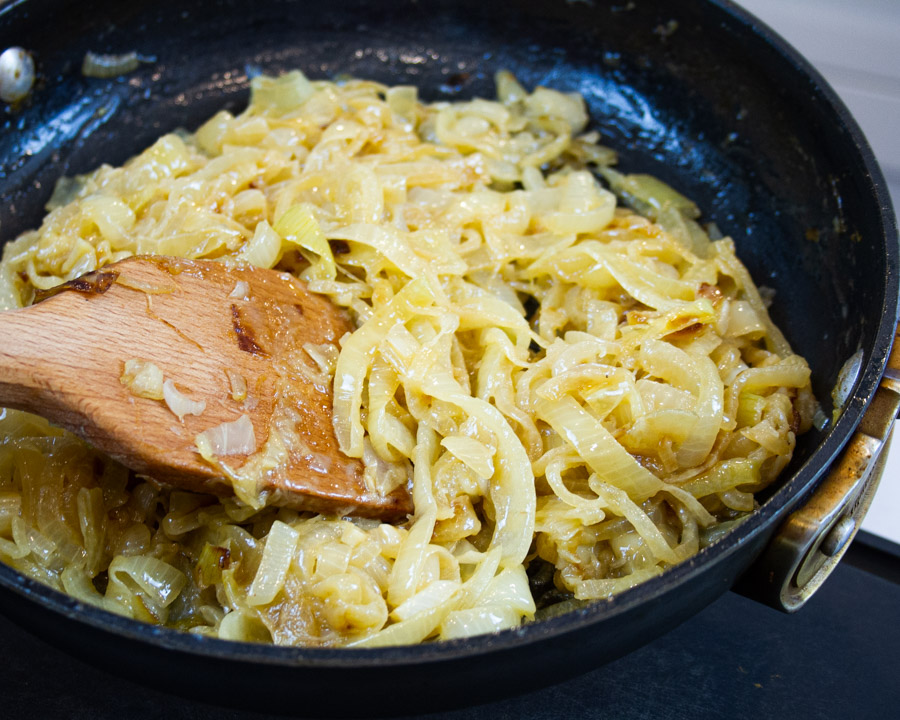 It's summer time and fresh herbs are more readily accessible. We love to use fresh Italian parsley in this recipe if possible. If you can't find any, go ahead and use dried parsley instead. You'll want to use significantly less though. Dried parsley is more potent then fresh.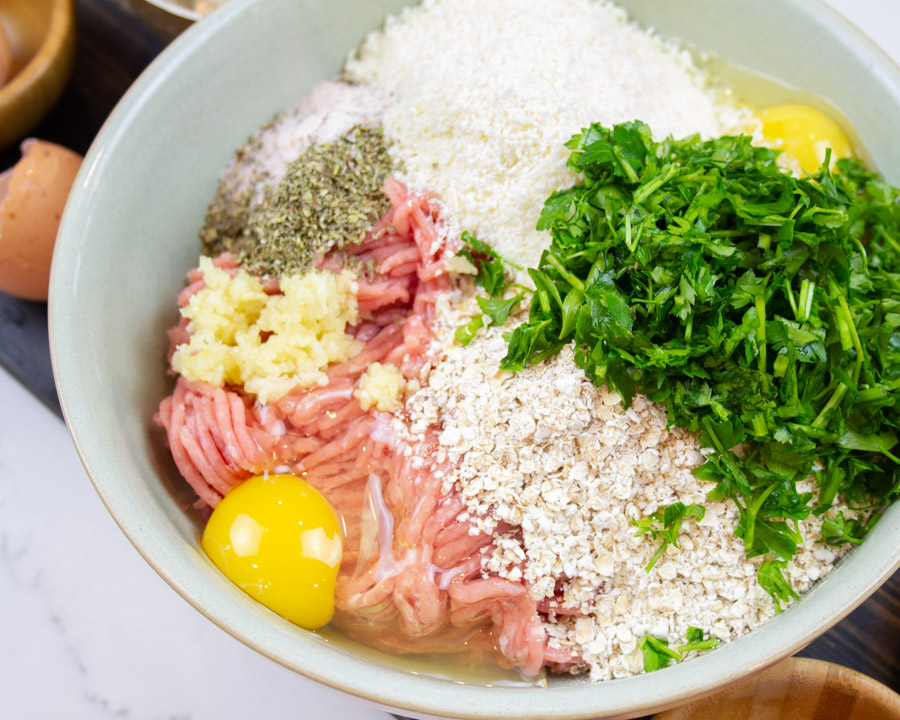 Lets get mixing! Add all your ingredients in a bowl and then yes, roll up your sleeves and you'll have to get your hands dirty. Just be sure to wash thoroughly with warm water and soap afterwards. Especially when touching poultry. Ha! Although with Covid measures, we should all be experts in hand washing. Yes?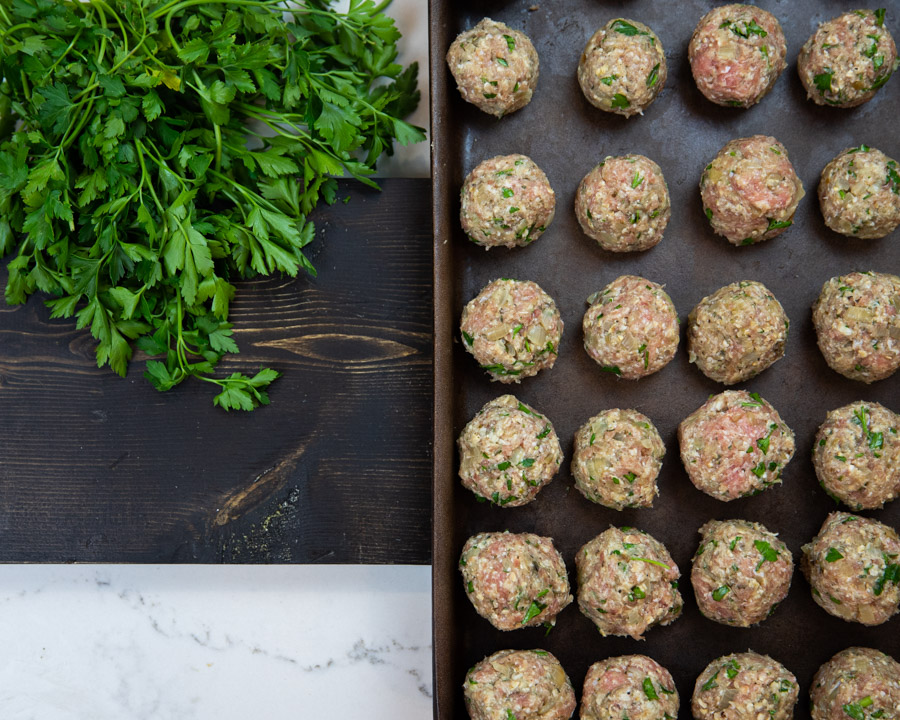 Hands washed, meatballs baking in the oven, go ahead and prepare your side dish and sauce if desired. We dare you to try these meatballs with our Epic Garlic sauce…https://cutcooking.com/epic-garlic-sauce/. You won't regret it, we promise!
Turkey Meatballs
Course: Main, Appetizers
Cuisine: Canadian
Difficulty: Moderate
Using lean ground turkey and combined with caramelized onions, these meatballs are perfect for a main course meal or skewered for an instant patio appetizer. Try dipping or pairing them with our Epic Garlic sauce for an incredible bite! https://cutcooking.com/epic-garlic-sauce/
Ingredients
2 lbs lean ground turkey

2 eggs

1 cup parmesan cheese

1 cup gluten-free oats

2 tbsp gluten-free Italian seasoning

3-4 cloves garlic, minced

1/2 cup fresh Italian parsley, minced (If using dried parsley, use 1 Tbsp.)

1 tsp salt

1/2 tsp pepper

Caramelized onions

1/4 cup butter

4 cups white onion, sliced. (Approximately 2 onions)
Directions
Begin by caramelizing onions. Melt butter in medium/large frying pan on medium heat.
Add onions to frying pan and toss in melted butter. Allow to cook on medium heat for approximately 3-4 minutes or until edges of onions begin to brown.
Immediately turn down the heat to low and frequently stir onions. Allow them to cook on low heat for approximately 25 minutes. Stir every couple minutes.
Position rack to middle of your oven. Preheat oven to 400°F.
While onions are caramelizing, begin to combine all other ingredients in large bowl.
When onions are caramelized, add to mixing bowl and using your hands, incorporate everything well together.
Roll approximately 1″ balls and place on baking tray.
Bake in preheated oven for 25 minutes, on middle rack in your oven.
Prepare Epic Garlic Sauce…https://cutcooking.com/epic-garlic-sauce/
Cheers, your family will all agree…"Amaze-balls",
Stacey and Meg
Recipe Video