Orange you glad it's the middle of summer?! The sun is radiating its heat and everyone is fully out of hibernation. The sidewalks are busy with those out for a stroll, the pathways hectic with bikes, the echo of basketballs ring through the air, the splashes of water compliment the laughter of kids in the pool. It's time to bring out the blender and bags of ice! Summer has arrived!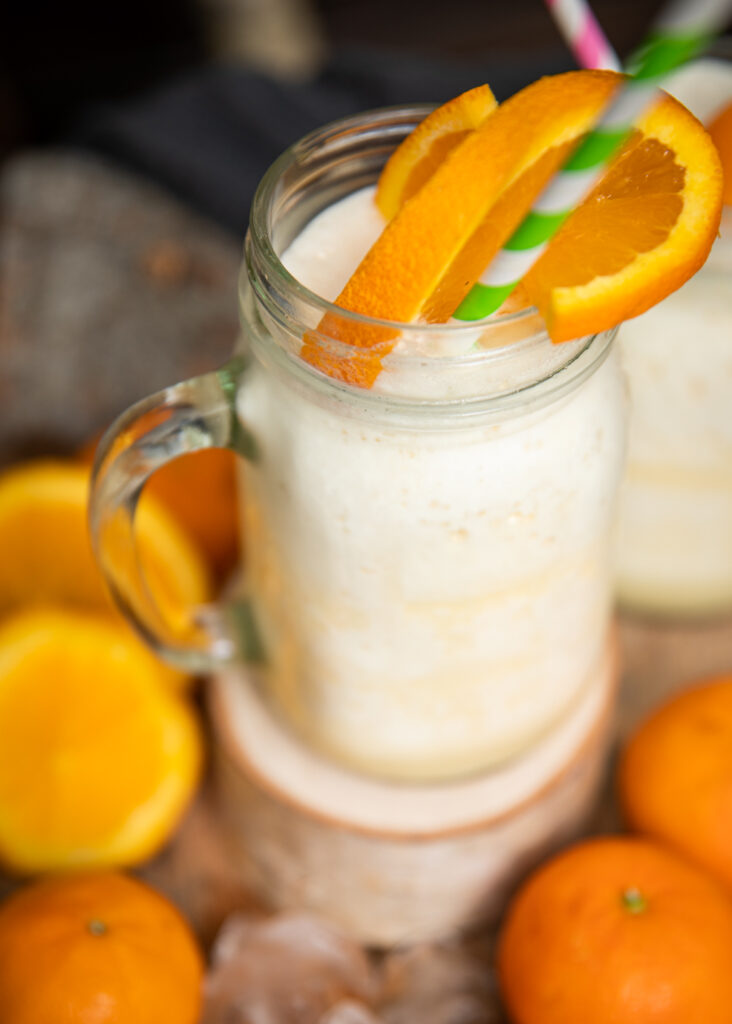 Oranges are symbolic of our sun. The perfect refreshment from the heat. There's not much better than a fresh orange sliced, juiced or in this case – blended and served in a tall, special glass.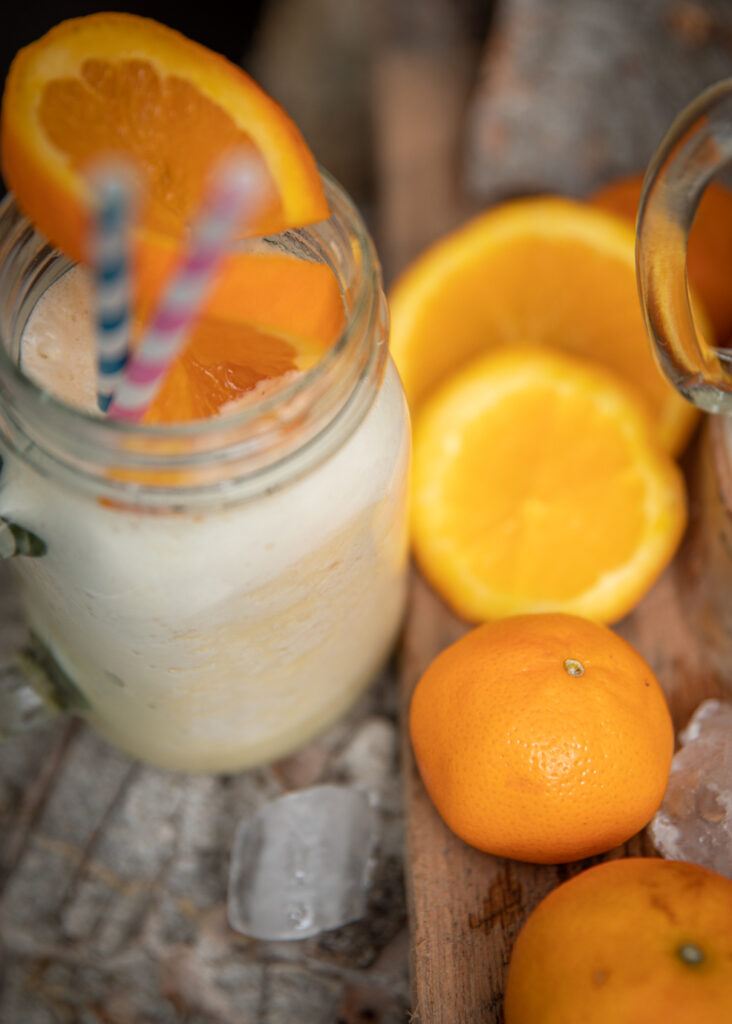 This recipe for an Orange Dreamsicle smoothie is the perfect summer treat. It can be served to all ages and we promise will be loved. Although, for the "adults only" patio – a combination of liquors will elevate this blended drink all the way back to the sun! Lol.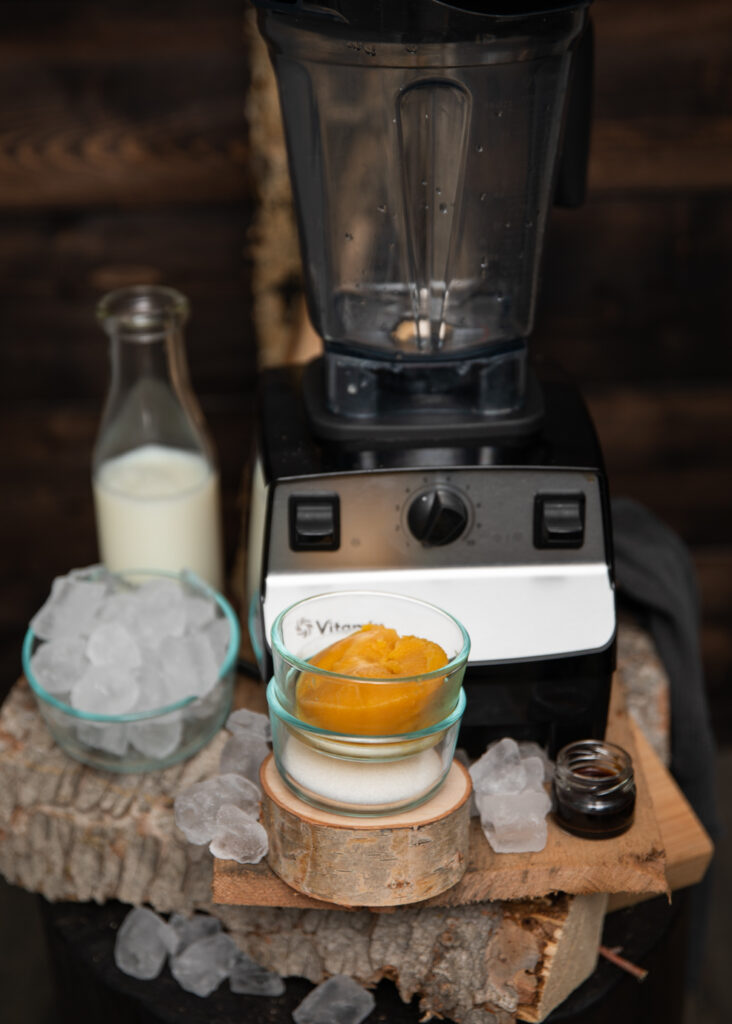 Pull out your blender and ice. Simply combine all the ingredients and within 5 minutes you'll be sipping away the blissful taste of oranges. We're not lying when we say this has definitely become "the drink" of the summer between both our families. In fact, once it's blended, pour into popsicle molds and this makes the most delicious popsicles!
If you're adding the liquor's; blend your drink first, add the boozy parts and stir it up. It's summer, so grab those fun straws or even add an umbrella in your drink. It's all appropriate when the sun shines and oranges are blended!
Orange Dreamsicle
Course: Beverage, Treat
Cuisine: Canadian
Difficulty: Easy
The perfect summer smoothie to compliment the sun! A blended drink incorporating oranges, honey and of course fancy straws and umbrella's. Cheers to the sun, cheers to summer, cheers to your family and friends!
Ingredients
2 cups ice cubes 

1/3 cup orange juice concentrate 

¼ cup honey

1 tsp vanilla 

1 ½ cups skim milk

Booze (Optional) For 1 cup portion

2 shots PIMMS 

1 shots Sambuca 

1 Cointreau 
Directions
Combine everything into a blender. Mix well until all the ice is crushed.
If adding booze, combine PIMMS, Sambuca, and Cointreau according to suggested measurements.


Stir and pour into chilled glasses.
Add an umbrella and fancy straw, Happy Summer!
Stacey and Meg
The summer heat will never feel the same when sipping an Orange Dreamsicle.