June in Calgary brings the craziest of storms. It can be temps of 25°C and then suddenly turn to torrential rain, booming thunder and hail the size of golf balls. As we write this blog, that's exactly whats happening outside the window. A perfect day to take comfort in a warm and cozy soup.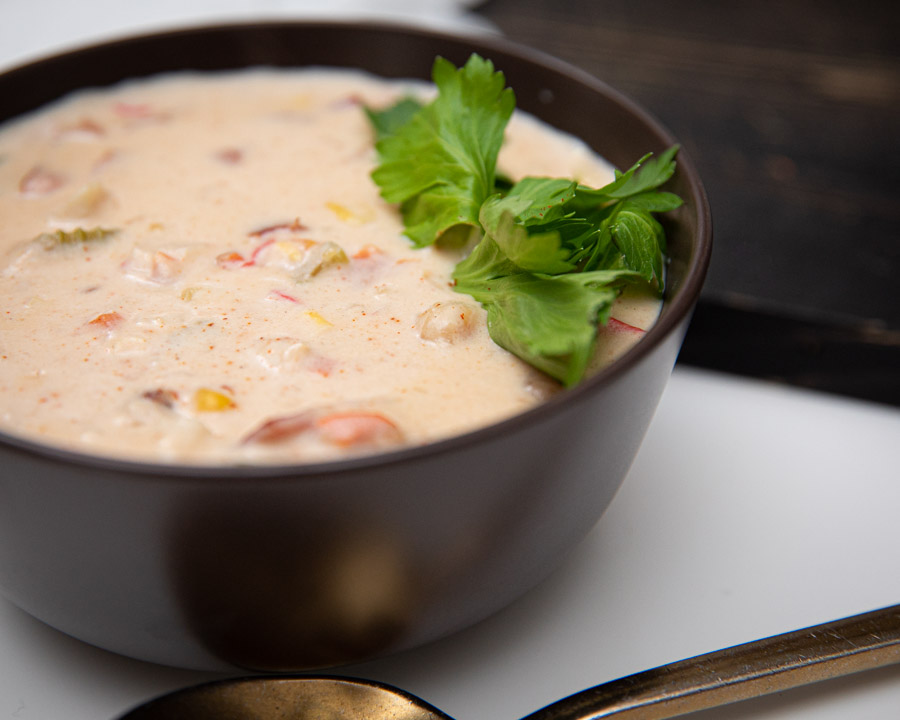 For many Albertans living in prairie lands, seafood chowder is not a common option like it is on both our Canadian coasts. However, this creamy broth filled with veggie's, scallops, crab and bacon is the perfect balance to this Canadian favorite.
This soup can be made as a rush hour recipe. Ready in no time, your family will think you were on your 'A game' and planned dinner well ahead. Ha! You'll love how fast this soup is prepared. It even freezes well if you want to double the recipe and save it for the next rainy day.
There's not much better then homemade soup. If you're shaking your head, and don't agree, you've never tried the right one's! Lol, Stacey was in this camp and Meg is slowly winning her over…Give our Seafood Chowder a chance.
Let's make soup!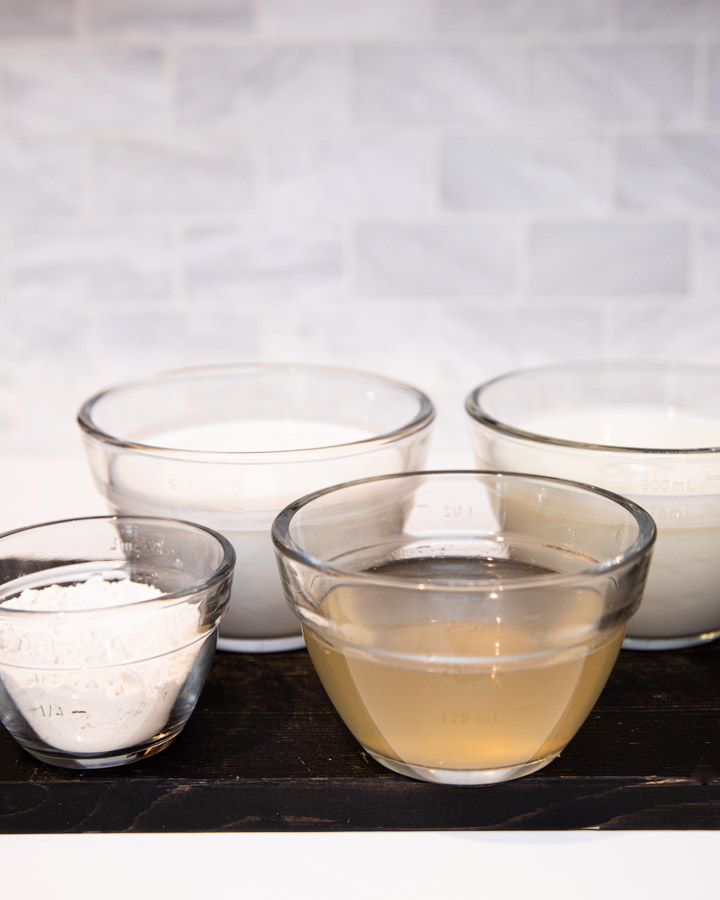 Once all the chopped veggies and liquid is added, go ahead and add the seafood. You don't have to worry about pre-cooking the scallops and crab/pollack, it will all cook in the soup broth when simmering.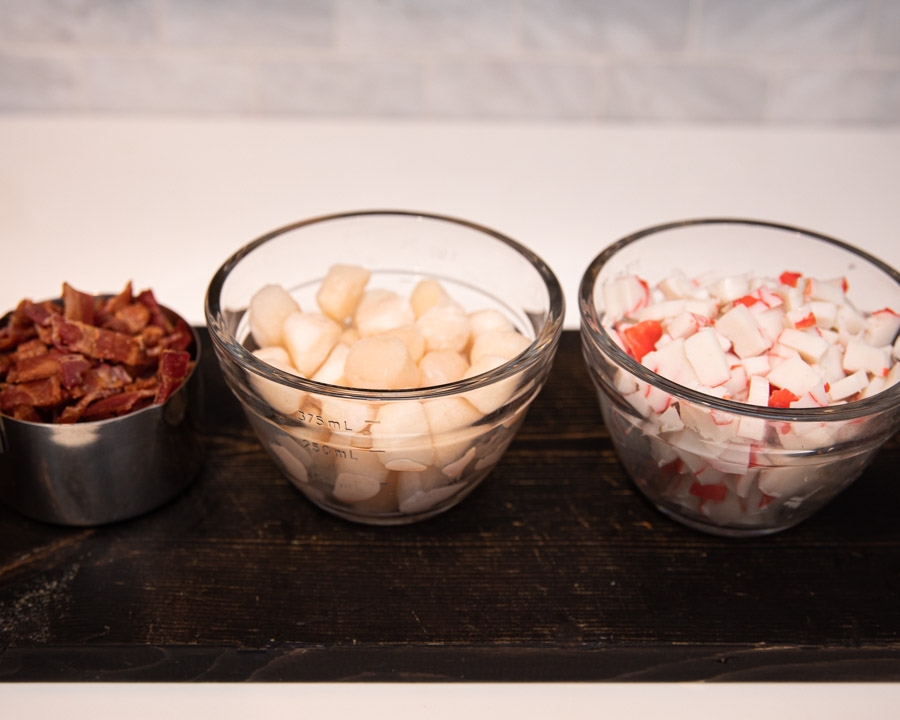 The final last steps: Add the corn, maple syrup and paprika. Seafood chowder is almost ready for ladling into your bowl!
Seafood Chowder
Course: Soup, main
Cuisine: Canadian
Difficulty: Easy
A Canadian coastal favourite found in the prairies. This seafood chowder will warm you inside out and is guaranteed to become a regular in your kitchen. It's quick, easy and freezes incredible….if you ever have any leftover!
Ingredients
2 tbsp butter

1/2 cup onion, minced

2 cloves garlic, minced

1/3 cup celery, minced

1/2 cup carrot, finely chopped

1/4 cup CUT flour

2 cups milk

2 cups 10% cream

1 cup gluten-free vegetable stock

1 cup scallops

1 cup gluten-free bacon, cooked and roughly chopped

1/2 cup corn

1 tsp paprika

2 tbsp maple syrup
Directions
In a large pot, med-low heat, cook the onion, celery, garlic and carrot in butter until onion is translucent.
Stir in CUT flour.
Add milk, cream and vegetable stock. Stir well and simmer for 5 minutes.
Add scallops, crab meat and cooked bacon. Allow to simmer for 10 minutes while scallops cook.
Add corn, paprika and maple syrup. Simmer for additional 5 minutes.
Pair with a glass of wine and a good book. Your evening is set,
Stacey and Meg
One of the greatest recipes for warming the soul, Enjoy!