When toes are in the sand – drink smoothies! This tropical inspired smoothie will take your taste buds to that warm sunny beach any day of the week. The 'beach' might be closer then you think.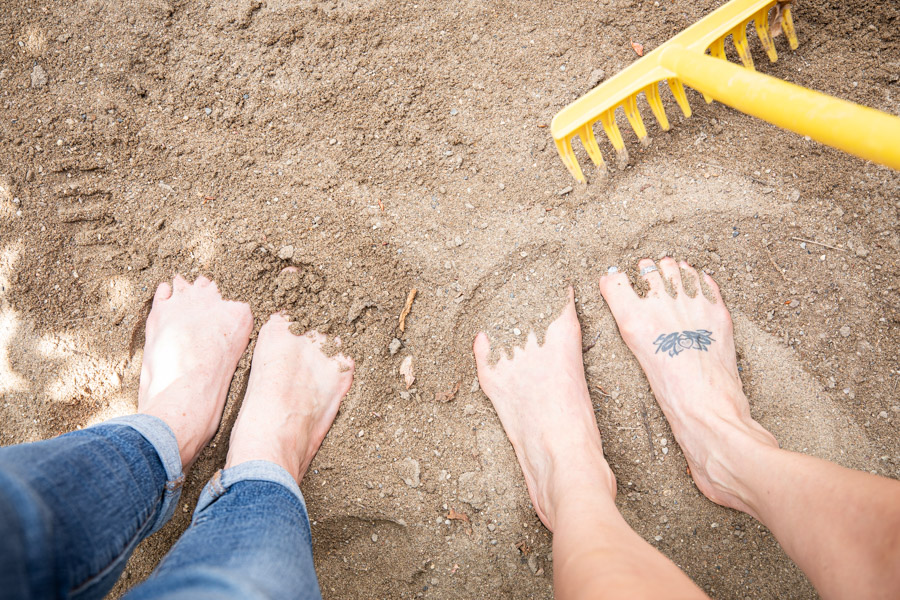 It's the middle of summer and most of us aren't travelling further then our backyards this year. Some of you might be fortunate enough to live near the beach. However, in Calgary that isn't a reality. The closest beach is still a couple hours away. We figured, why not bring the beach to us?!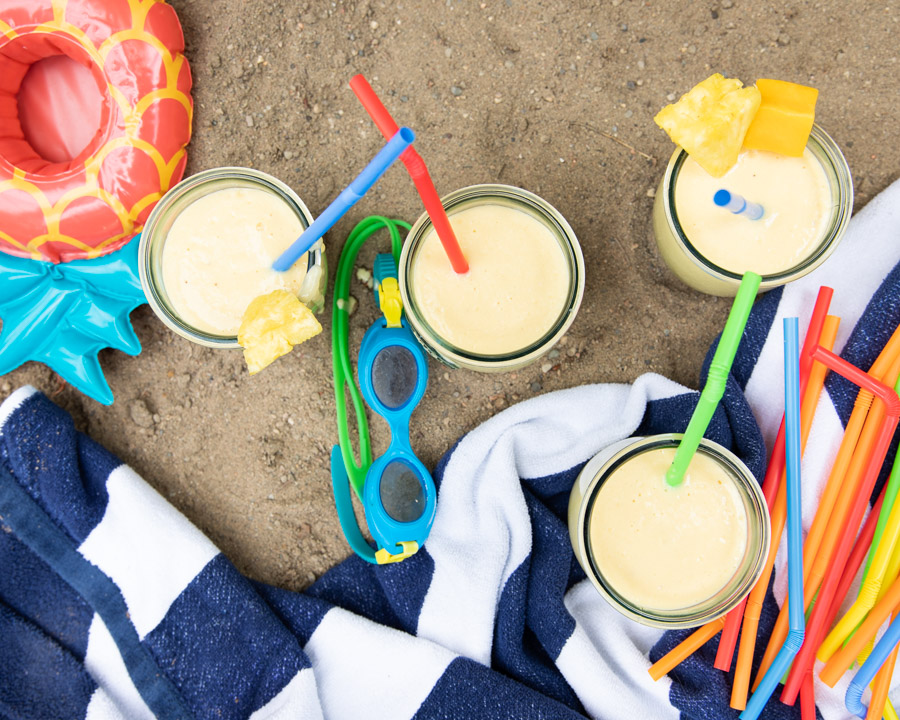 The solution? We created a smooth, cool tropical drink. Something to pour for the kids as they run about their summer days. Something for us adults to satisfy our beachy wishes as we sip a cool refreshing smoothie. Lol, or add a little something extra for the 5'oclock happy hour!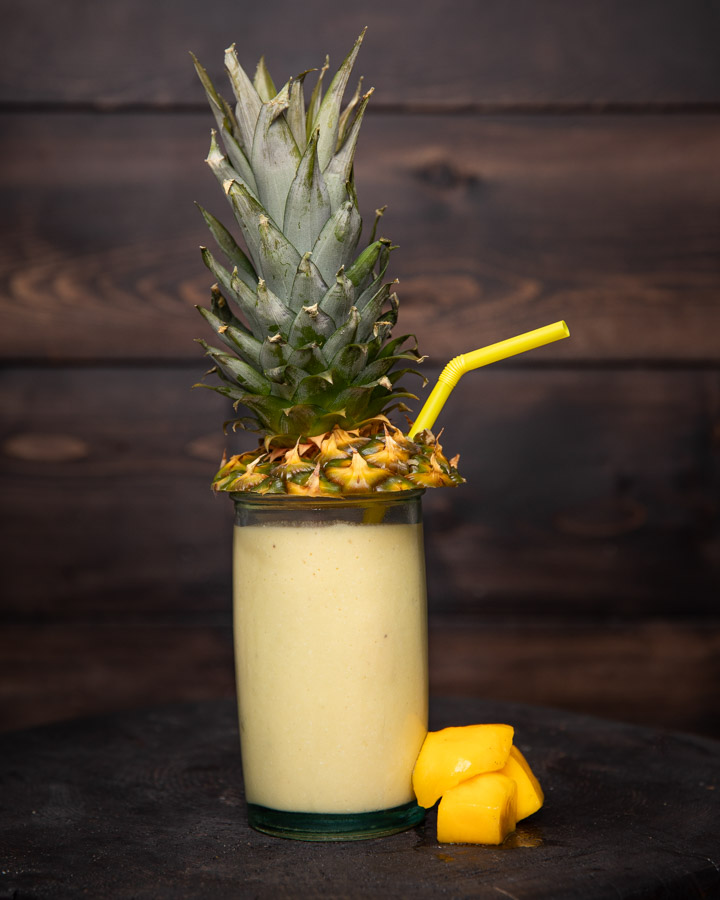 A drink infused with coconut, pineapple, bananas and mango. The 'beach' in a glass…pull out the blenders and start mixing. Covid masks off and take a 'Toes in the Sand' holiday sip!
Toes in the Sand Smoothie
Course: Beverage
Cuisine: Canadian
Difficulty: Easy
Take a beachy holiday in a glass! A smoothie full of coconut, pineapple, bananas and mango – bury your toes in the sand and sip this tropical paradise.
Ingredients
2 ripe bananas, frozen

2 cups frozen pineapple

2 cups frozen mango

1 1/2 cup coconut milk (1- 400 ml can)

1 1/2 cup tropical juice

1 cup coconut yogurt

1 cup frozen coconut (Optional)
Directions
Combine all ingredients in blender.
Blend until smooth and everything pureé'd.
Pour into glasses and let your beachy holiday begin!
Stacey and Meg