Whenever we think Mexican food, we always love the addition of black beans. Such a little bean, they have some much nutritional value! Not to mention, we think they're a "pretty" looking bean….Ha! If a bean can be classified as "pretty".
Seriously though, black beans contain an exceptional amount of protein and fiber. Not to mention, they are also low in fat and contain many important vitamins and minerals for good health. Canned black beans are also still rich in these nutrients; so don't hesitate to save some time, and grab your can opener.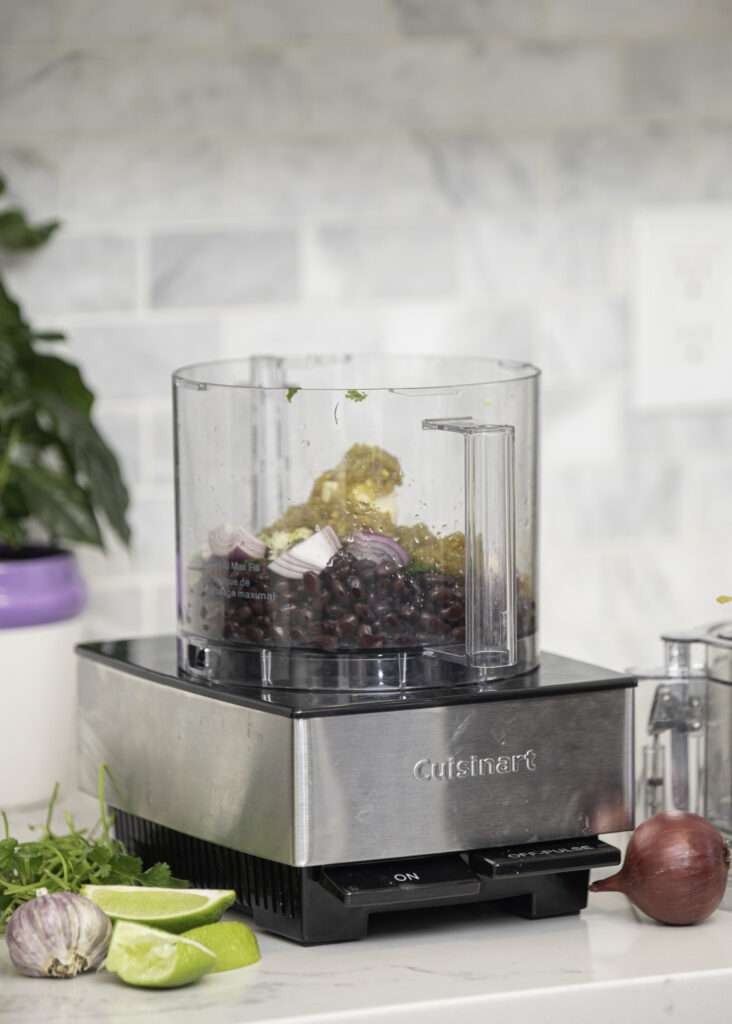 This recipe is incredibly easy and is extremely versatile! Go ahead and dip it on it's own, or spoon it with so many different meals – quesadilla's, fish, taco's, chicken, enchilada's…, or add build a layered dip! – salsa, cheese, sour cream, guacamole, peppers, olives…Eat it hot, eat it cold. You'll love this Black Bean Dip!
We promise that this Black Bean Dip will probably become a staple in your house. Even the kids will like spreading this one. All that's required is a food processor and this simple Black Bean Dip is ready in 10 minutes.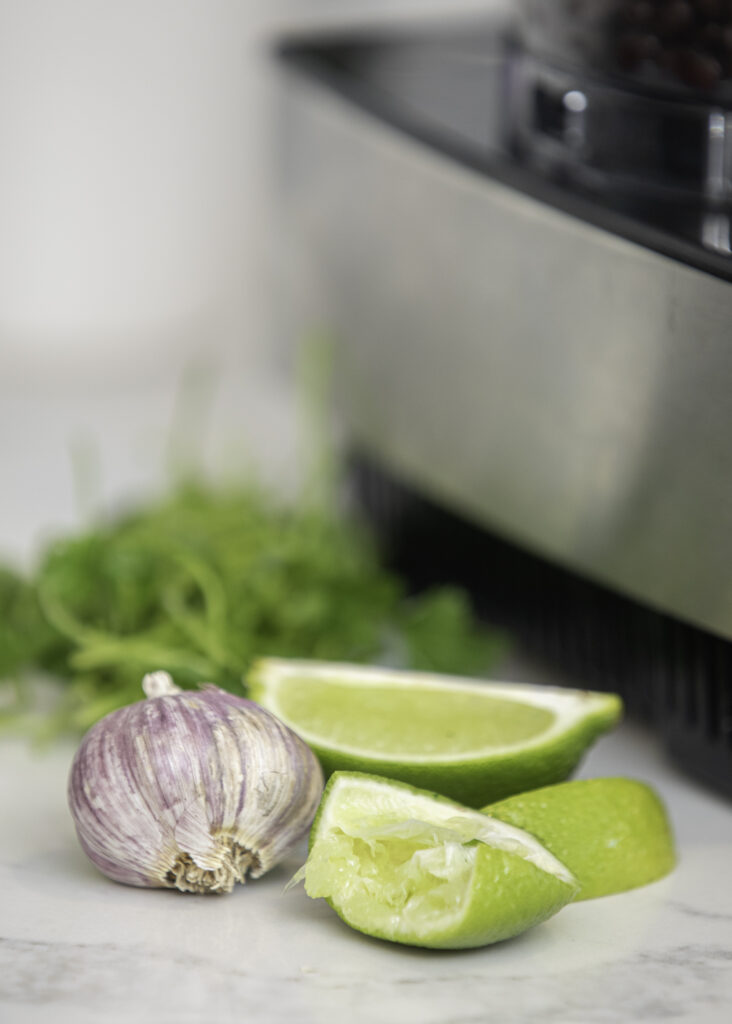 One of the best ingredients in Mexican cuisine is probably the use of limes. They bring a tangy, fresh twist to every bite. We couldn't forget the addition of these gems in this dip. Squeeze a lime for the dip and don't forget to have any extra for your margarita 😉 One can never have too much lime. Lol.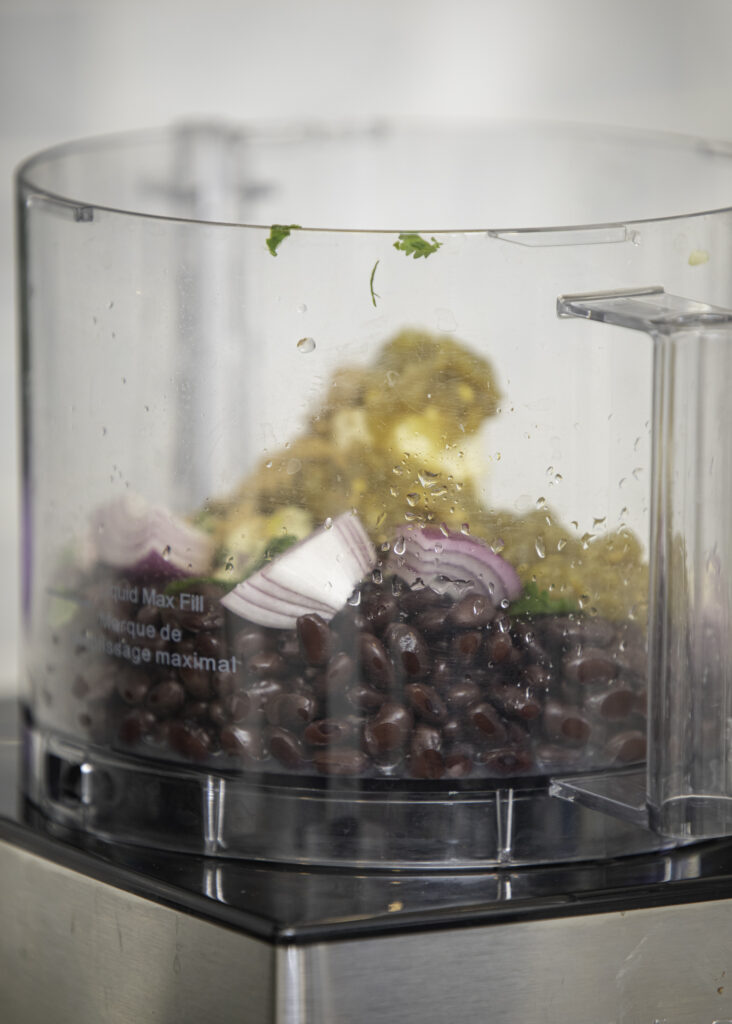 Alright, enough chatting about how delicious this dip is. Let's wazz it up and get dipping! There's nothing to it.
Black Bean Dip
Course: Dips, Sauces, Appetizer, Meal Board
Cuisine: Canadian, Mexican
Difficulty: Easy
This fresh Black Bean Dip is the perfect addition to any Mexican dish or simply on it's own. Ready in 10 minutes, this incredible dip will become a staple with so many different dishes. Need a dip? Black Bean is here!
Ingredients
1 can 398ml black beans, drained and washed 

½ cup plain Greek yogurt

1 small red onion, cut into quarters

2 Tbsp fresh cilantro, chopped

2 Tbsp green chili's  


Half lime juiced (add more if desired)

3 cloves garlic, minced

1 tsp chili powder

½ tsp coriander

½ tsp cumin

Salt and pepper 
Directions
Using a food processor, combine all the ingredients.
Chop and mix well. You'll want to purée to a consistency of a creamy paste. Do not over process.
Get dipping, spreading and topping all your favourite dishes!
Stacey and Meg