It's no secret that we love eggs! The chickens themselves? They do maybe scare us a bit…Lol. It's a really good thing that we love their eggs as much as we do. Fresh farm eggs are incredible.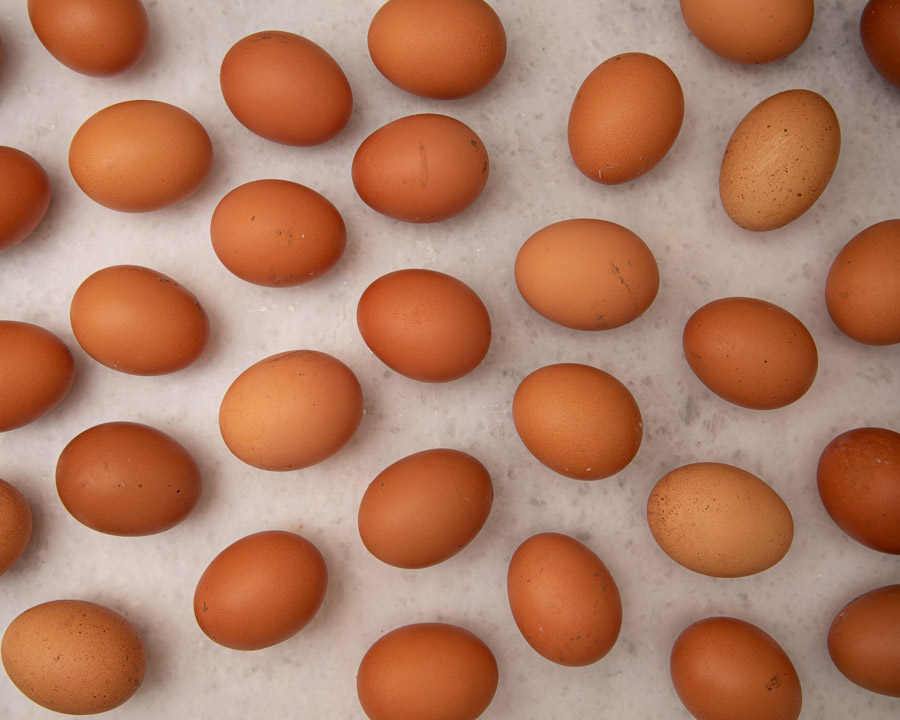 If you've never had the opportunity to collect fresh eggs, it's something to experience. The sound of a clucking hen, finding the golden eggs buried in the 'bedding'…it's so fun!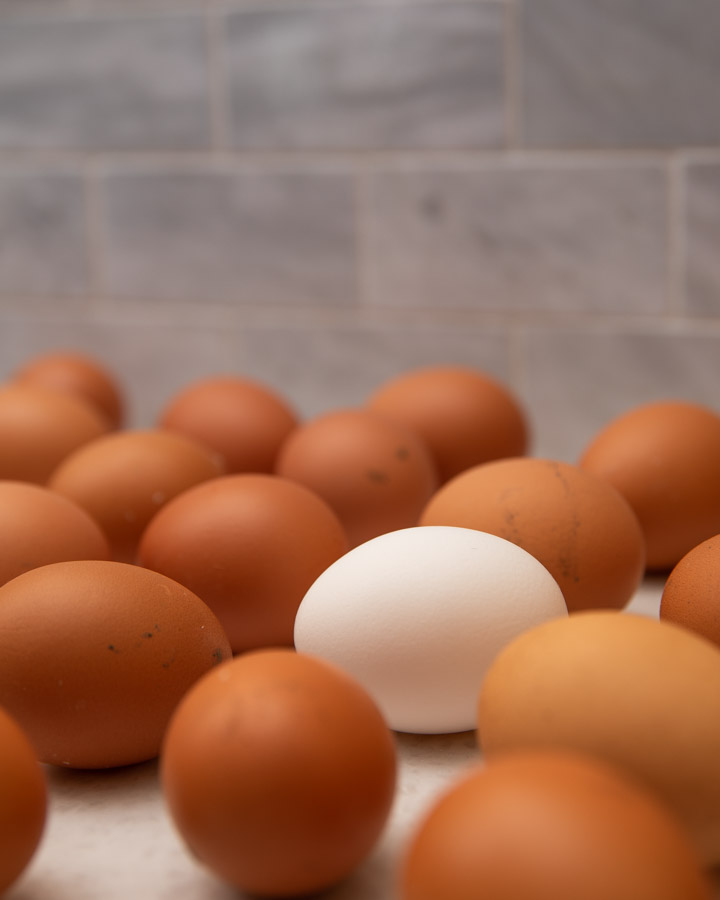 It's also so incredible how different the sizes and colours of eggs differentiates. So really, was it the chicken or the eggs first?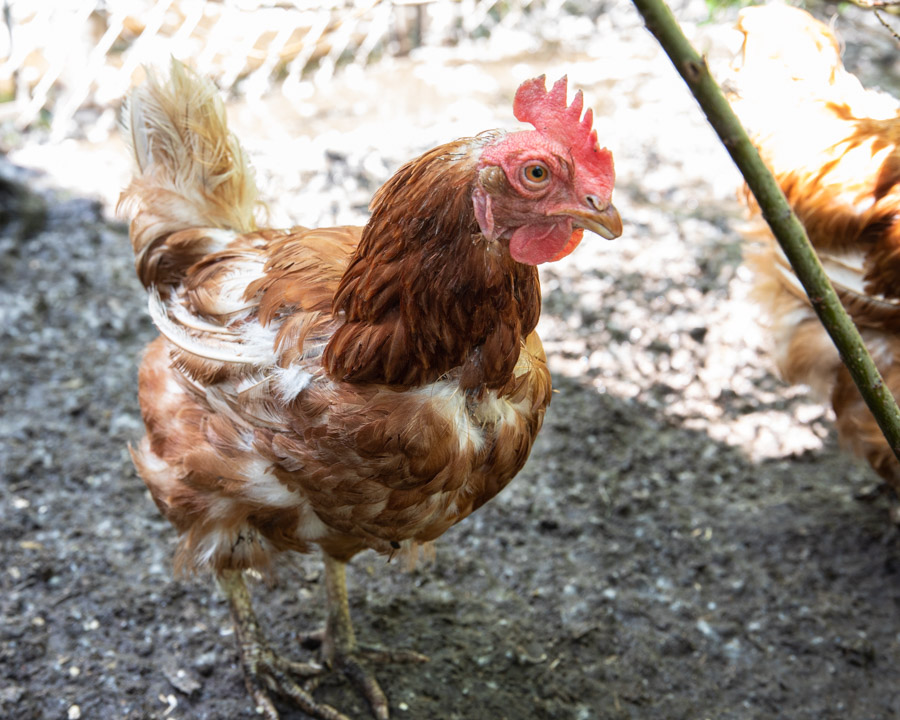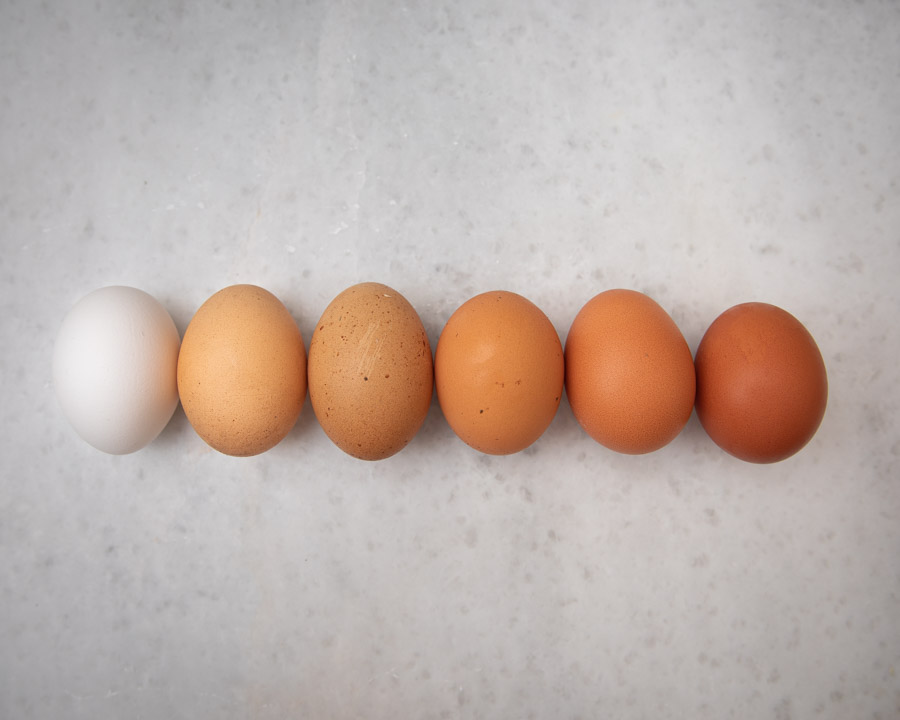 Whatever size or colour of eggs you have, we definitely know one thing. This recipe for egg salad is AMAZING! Two thumbs up from everyone in our families.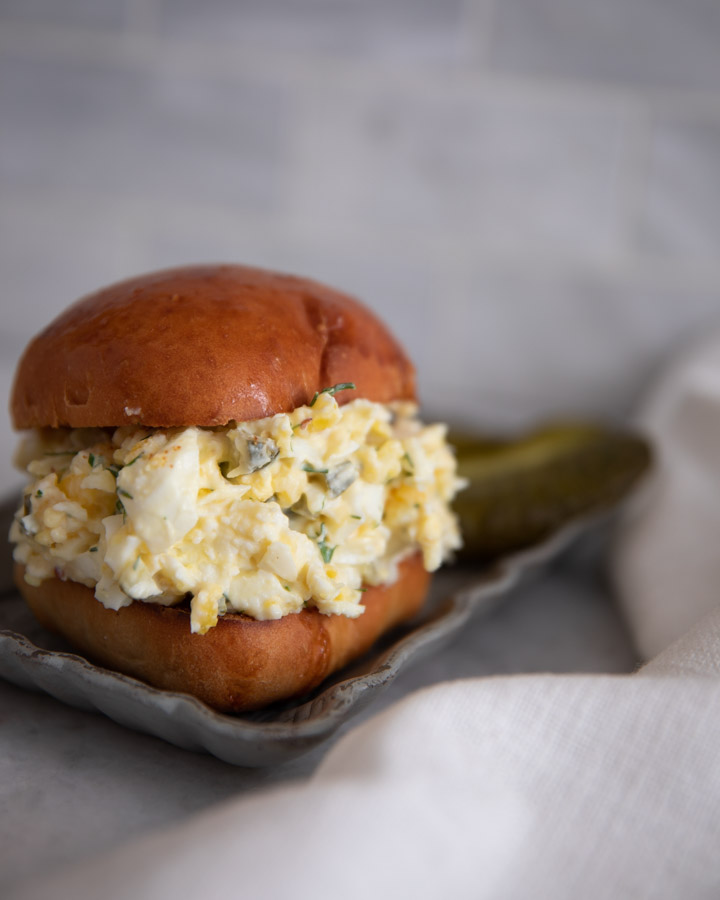 Boil your eggs and let them cool. This allows an easier peel and a more refreshing summer sandwich. We also suggest boiling your eggs till hard, approximately 9 minutes.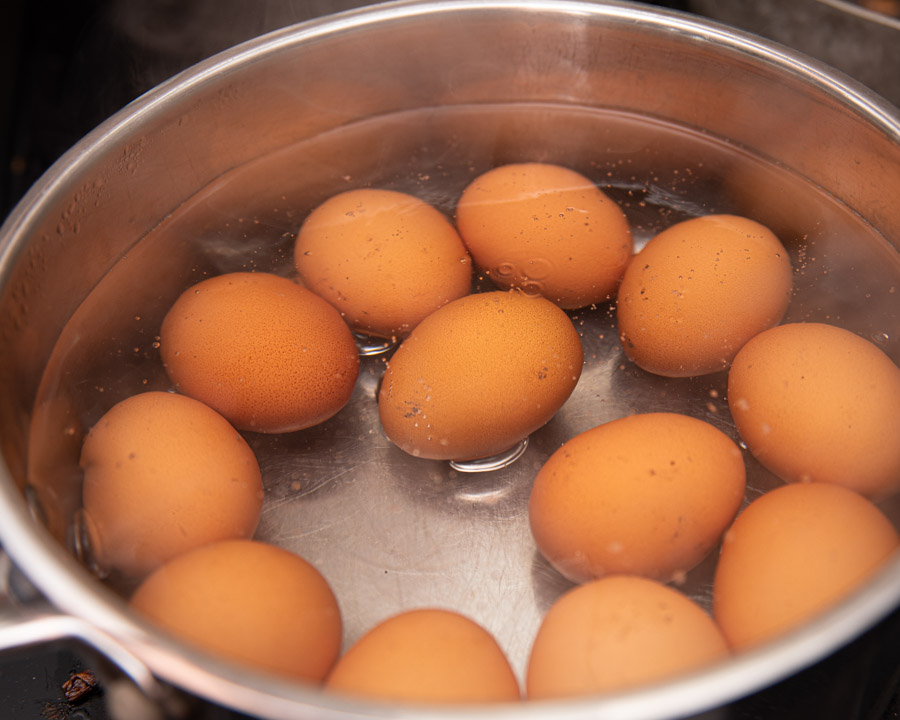 From there, it's a matter of peeling and mixing. Egg salad is such a great option for breakfast, lunch and dinner! Remember, you don't always have to eat it as a sandwich but get creative with how you serve it. It tops well on toast, dips with crackers and vegetables, or serves with a bagel or english muffin. Let's get cracking!
We do need to mention a quick note again about gluten-free ingredients. This recipe has a few ingredients which can sometimes hide gluten through cross contamination or certain processes. Be careful to read all your labels carefully to ensure the vinegars used are white and not malt, or wheat and barley wasn't used in the manufacturing process. We have labelled these ingredients you'll need to pay special attention to the labels if you're following a gluten-free diet.
Egg Salad
Course: Main
Cuisine: Canadian
Difficulty: Easy
The egg before the chicken?! Get cracking with this incredibly easy breakfast, lunch or dinner. The perfect option for all ages. Everyone will enjoy!
Ingredients
12 boiled eggs, cooled

1/2 cup mayonnaise

1 cup gluten-free diced pickles

1 tbsp gluten-free pickle juice

2 tbsp fresh dill (If available)
1 tbsp dried dill

1 tsp gluten-free dijon mustrad

1/2 tsp gluten-free worcestershire sauce

1/2 tsp salt
Directions
Peel and mash eggs in large bowl.
Combine all other ingredients.
Stir well and serve with bread, bagels, english muffins, crackers, raw veggies.
This one's too easy!
Stacey and Meg