What do you do with the garden zucchini your neighbour gives you? Lol, or better yet, what do you do when your own garden has so much zucchini you can't give it away?! We make Fall Loaf! After making this recipe, we promise you'll never want to give any of your zucchini stock away again.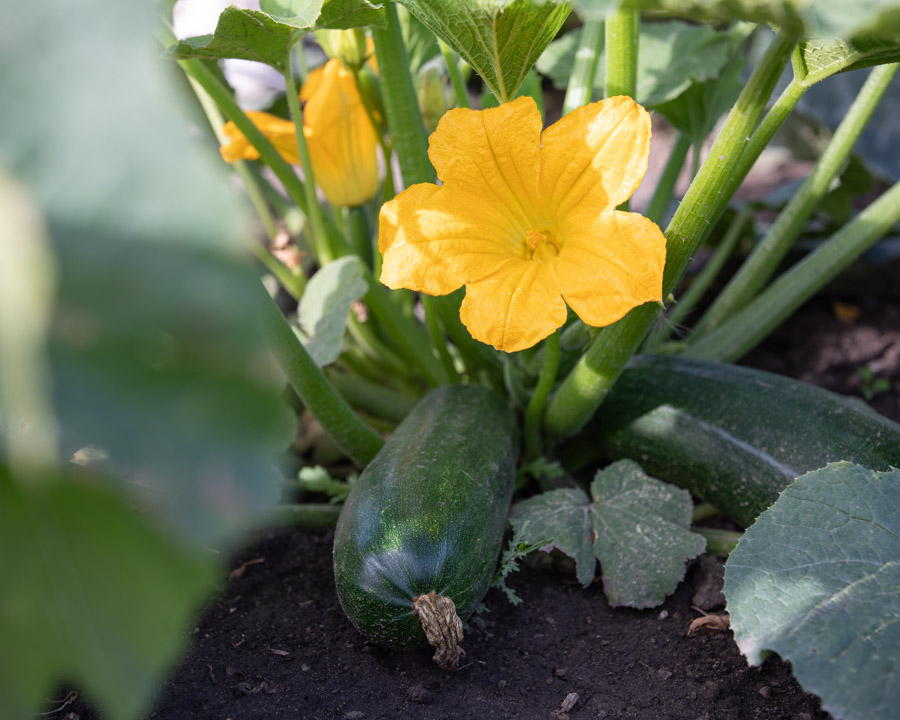 This autumn treat is so incredibly delicious. Bursting with fall spices of cinnamon and nutmeg, it's one of our families favourites. In fact, we're fairly certain it will become one of yours as well. Our kids are even pumped when they open their lunches and discover that zucchini has made it's way to school.
Lol, we'll leave it up to you though what you'd like to call this mighty snack – Fall Loaf or Zucchini Loaf!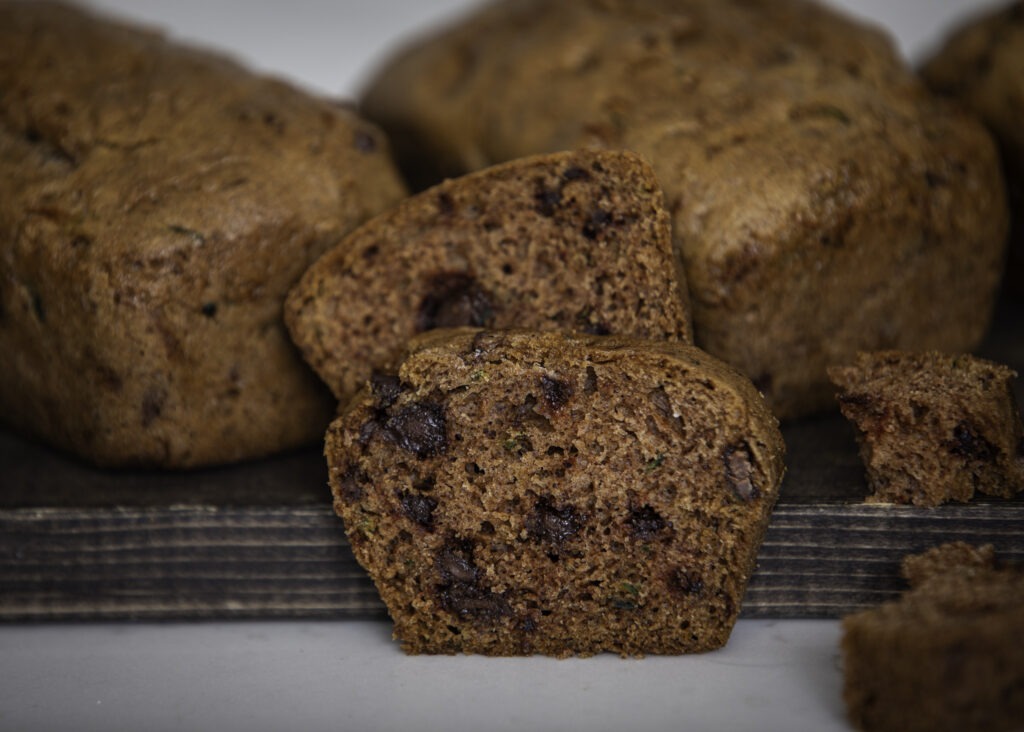 We bake this treat for neighbours, for friends and even farmer's markets! It's always a huge hit. Even those that say they don't like zucchini loaf will be shocked! This easy recipe takes minutes to prepare and get into the oven. And it's secretly armed with the nutrition of zucchini.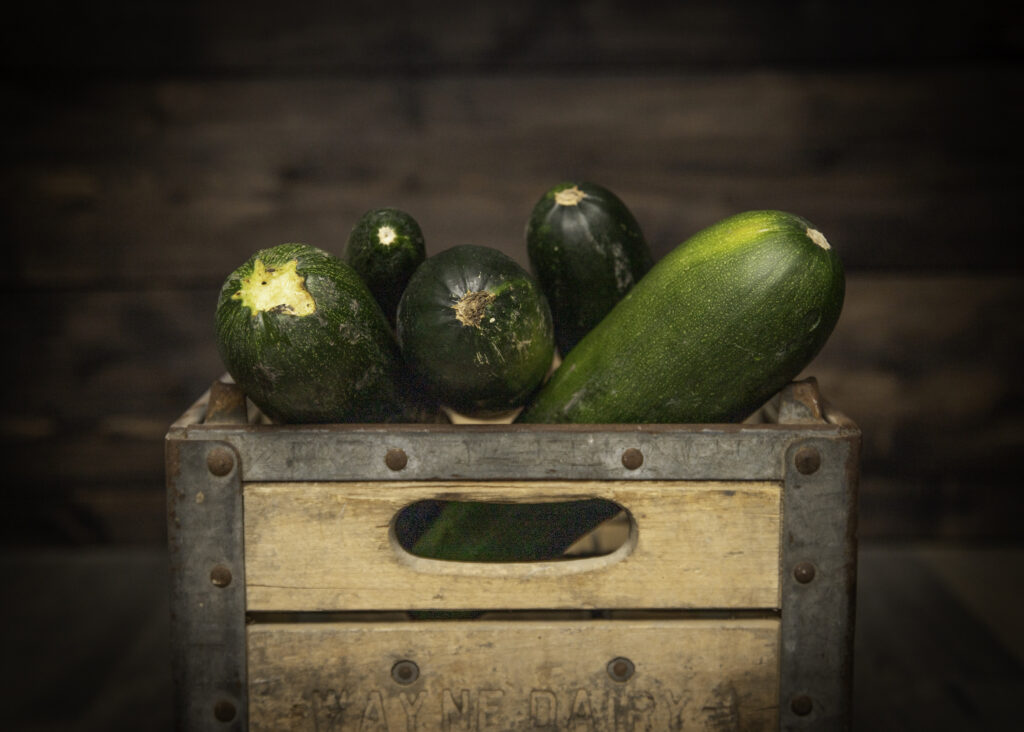 Our kids turned up their noses at the thought of adding the green goodness, as do many adults who stop by the booth at the markets! The best part? As soon as they try a bite of our "Fall Loaf" not "Zucchini Loaf" they're immediately sold. So remember if your neighbours won't take the zucchini, you do bring them a Fall Loaf 😉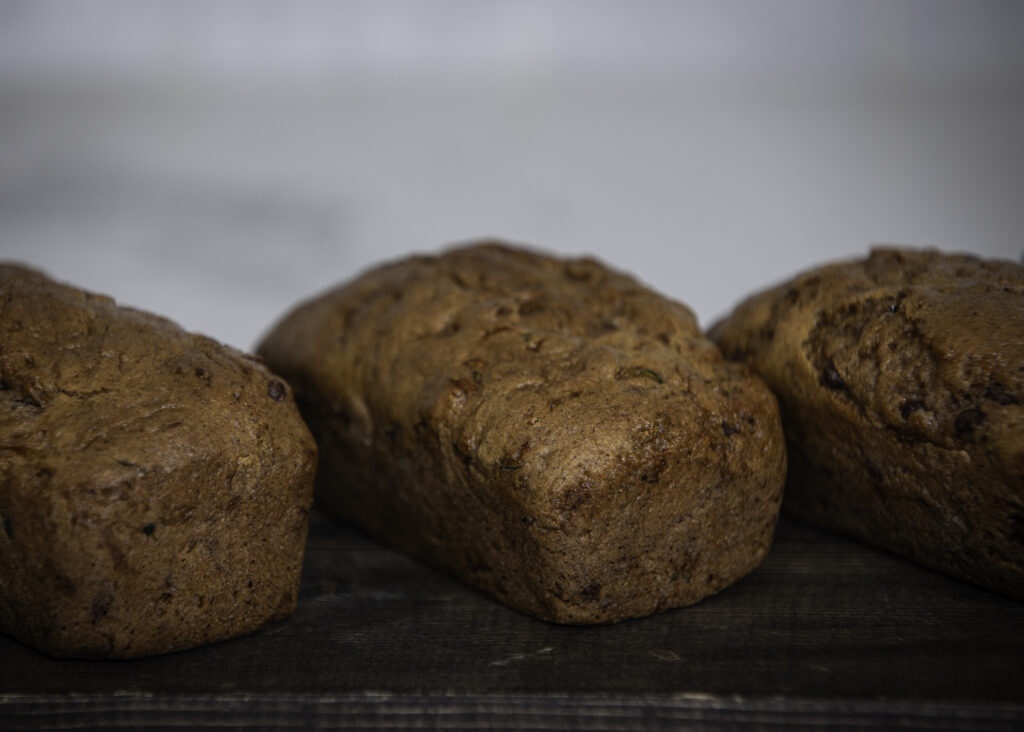 As we mentioned earlier, this is the easiest loaf to make. Literally combine everything in your mixer, stir well and bake it. That's literally all there's to it! This recipe works great to make either a full large loaf, or mini loaves. You decide!
Happy baking and enjoy every bite of zucchini in our recipe for "Fall Loaf"!
Fall Loaf – AKA. Zucchini Loaf
Course: Flour, In Betweens
This mighty zucchini snack is bursting with fall flavours of cinnamon, and nutmeg. The perfect bite for every member of your family and to share with your neighbour.
Ingredients
2 cups CUT Cooking Flour 

2 cups zucchini, grated

3/4 cup sugar 

3/4 cup olive oil 

3 large eggs

1 1/2 tbsp CUT Fall Spice

1 tbsp vanilla

2 tsp baking powder 

2 tsp baking soda

1 cup chocolate chips 
Directions
Preheat oven to 350 °F
Combine everything into large mixing bowl and stir. Do not over mix.
Lightly grease pans, divide evenly between 6 mini loaf pans. (Or 2 regular sized loaves)
Bake mini loaves for 28 min. Regular sized loaves for 55 min. (Test to ensure fully baked by inserting a toothpick into loaf, if it comes out clean its finished baking. If batter is on the toothpick, set timer to bake for a few more minutes.)
Let cool on rack.
Using sharp knife, cut around edges of pan and invert to release loaf.
Enjoy the comfort spices of fall….and zucchini!
Stacey and Meg