It's the Christmas season and we LOVE making gingerbread houses! Within both our families, our kids have grown up always excited to construct houses from cookies, icing and candy. The holidays just simply wouldn't be the same without the smell of gingerbread and sugar… Lol.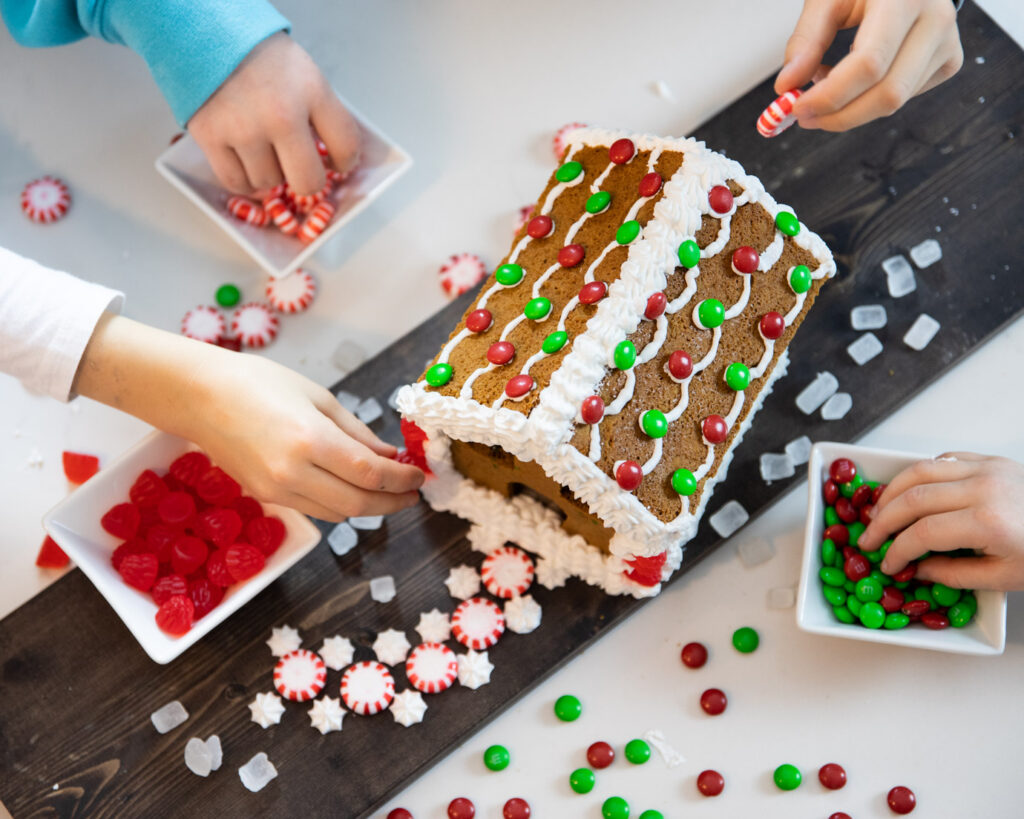 If you've ever tried to buy a pre-made gluten free house though, you'll know how hard it is to find. Our GF gingerbread recipe is just like "Grandma's" and builds incredible houses! We knew exactly what we needed to do. We are so thrilled to share with you everything that you'll need to bake, build and decorate a house of your very own. Gluten free.
The following are links within our recipe index to make the most delicious gingerbread and sparkling white icing. Roll up your sleeves and call the kids. We promise it'll be fun! Purchase a bag of our gluten free CUT Cooking flour and then raid the candy isles at your grocery store.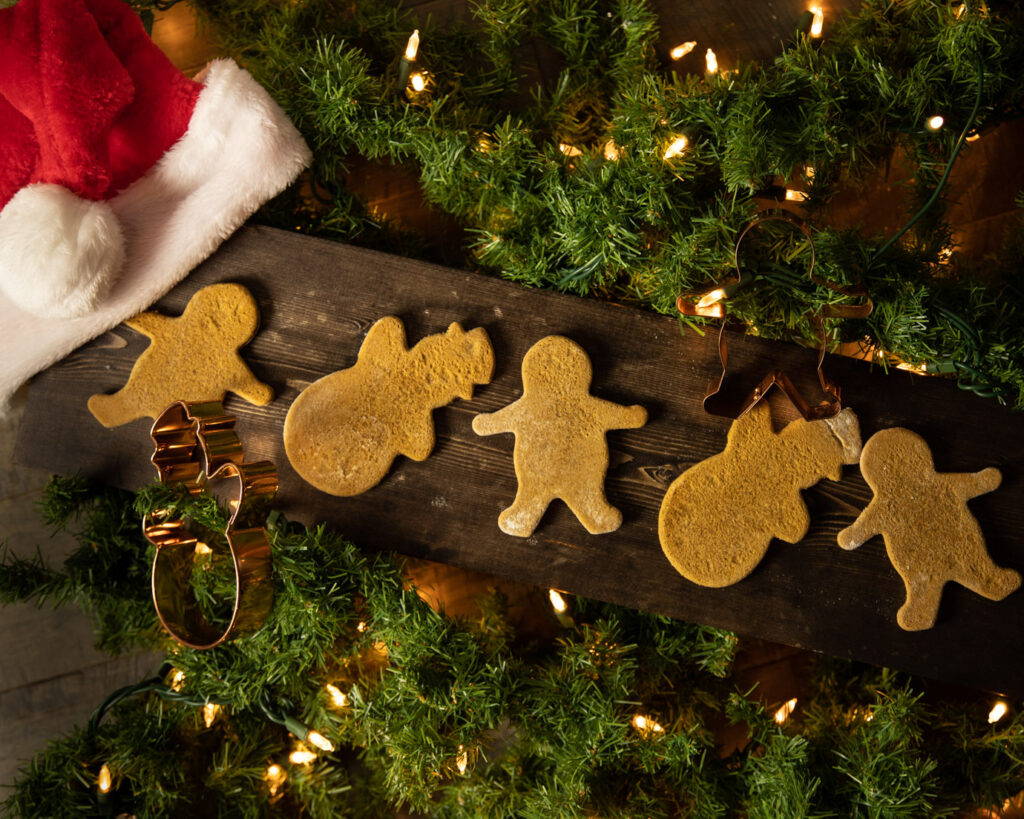 If you are looking to build a house, mix up a batch of Grandma's Gingerbread and then print out our template below to construct your house. Roll the dough on a floured surface at least 1/4″ thick and lay the cut template pieces of paper on the rolled dough. Using a knife, simply cut around the template shape through the dough. Use a flipper to help transfer each piece to a lightly greased cookie sheet and voila! You're a gingerbread genius. Bake the pieces for approximately 12 minutes at 350°F.
Click here to download Gingerbread House Template
After the pieces have cooled you're ready to "cement" them together and decorate your house! The link below will take you to our favourite icing- Royal Frosting.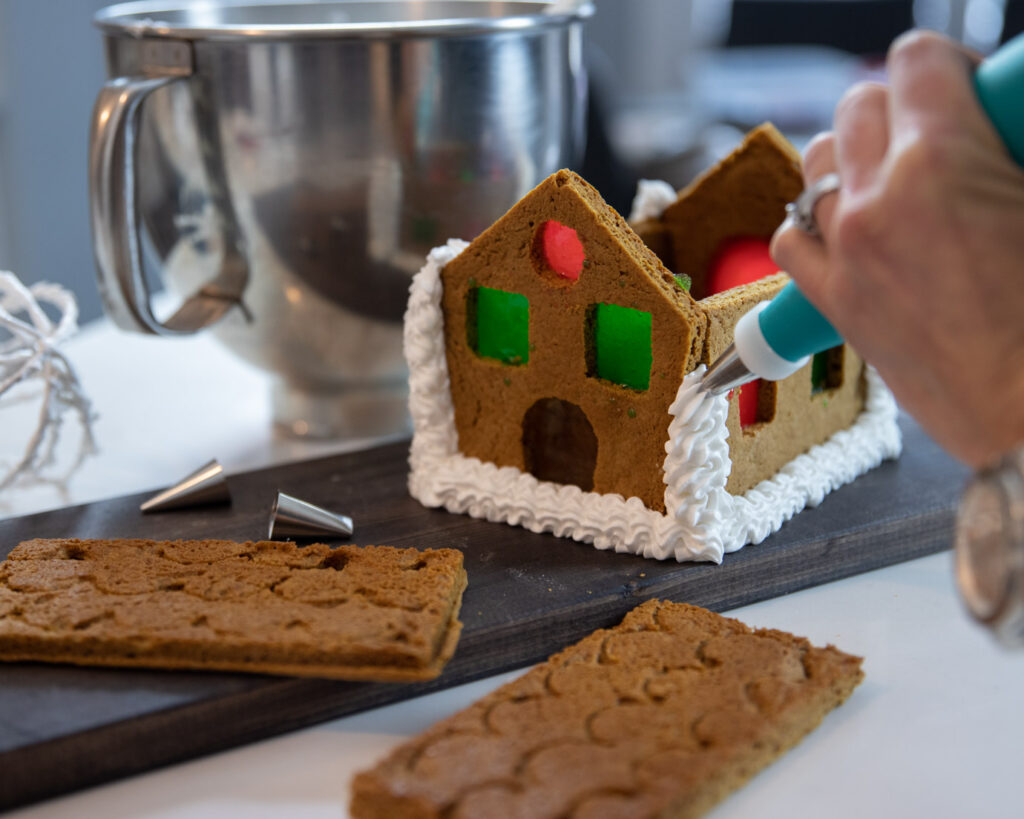 Once your house is built, go ahead and pipe more icing all over and stick on the candies. Some of our favourite GF candy options include: Dare brand gummies, jubes, and jelly beans, skittles, aero bars, plain M and M's, York mint patties, mini eggs, Swedish berries and many more. Just remember to always thoroughly read your labels and look if there's any glutenous ingredients. If you're questioning anything, shoot us a message and we'll see if we can help!
It's all that simple! Merry Christmas from our homes to yours!