Living in Calgary (AKA – Cowtown), pulled beef is sought after. You'll find it served at summer BBQ's, parties and street corner food trucks. It's the perfect option for large group meals; or in todays covid world, it's the perfect option to make just for your family.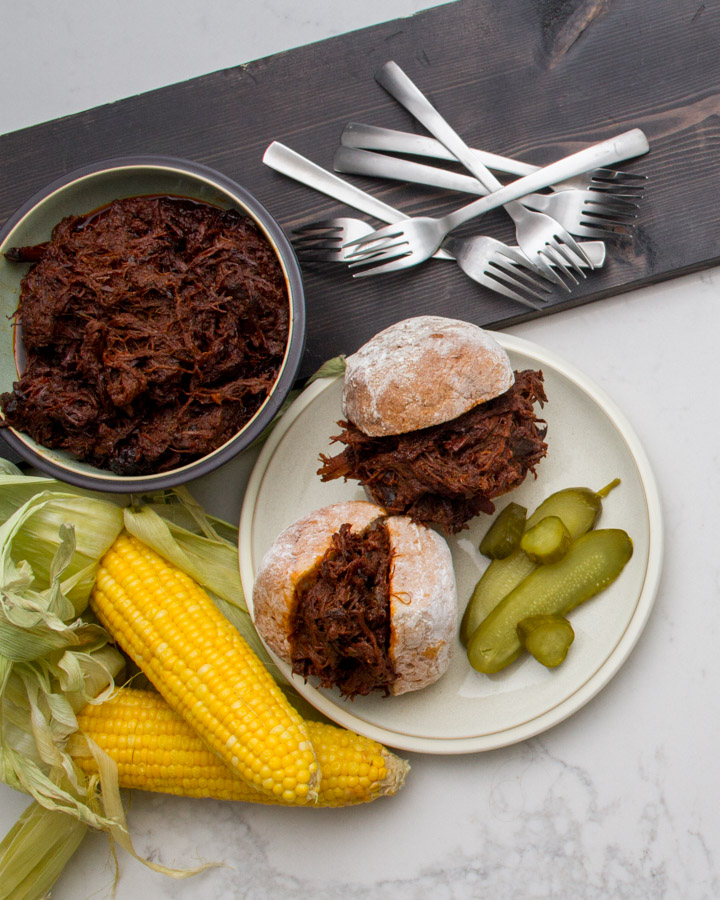 A good pulled beef is tender, smothered in delicious sauce, and literally melts in your mouth. Since this recipe cooks all day in a slow cooker, we promise it will check all those boxes!
It's a great meal option during the cooler months – not just during the summer BBQ season. There's nothing better then coming home from a day at work or picking up the kids from school, and walking into your house where a beef roast has been simmering for hours. Just the aroma of the beef will make your mouth water!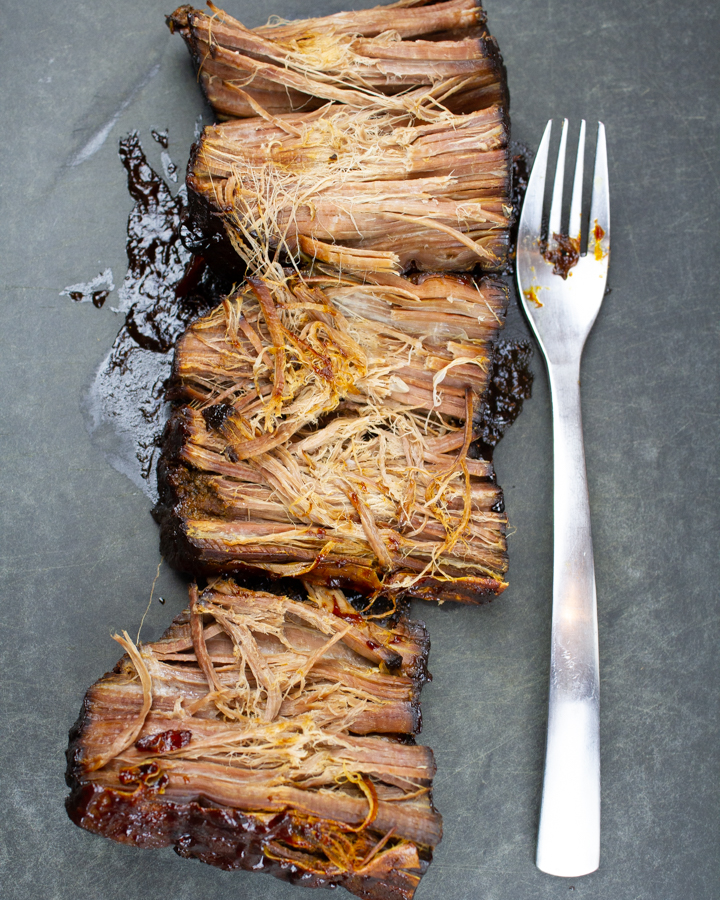 One of the best parts about this recipe is you don't have to use a high quality roast. The more marbling and fat will create a tender pulled beef, but buy whatever's on sale! You'll be amazed at how you can stretch a dollar with this recipe;) Sirloin tip, eye of round, outside round, inside round or even rump, all make excellent pulled beef.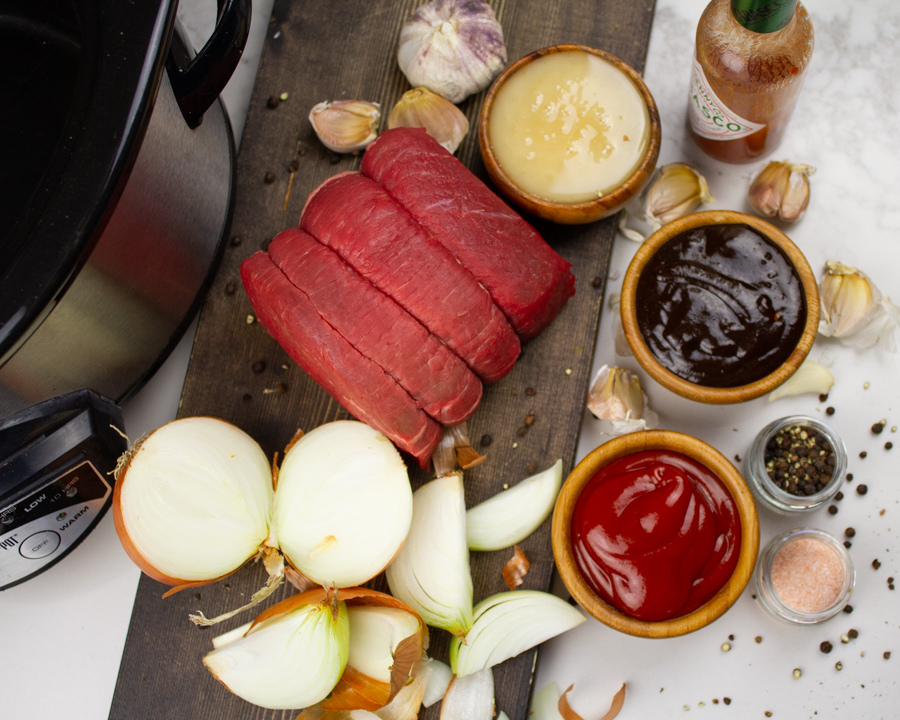 Pull out your slow cooker, this recipe takes 10 minutes to prep and then you can forget about dinner… at least a few hours.
To get started, mix all the ingredients for the sauce. Then it's simply a matter of combining the beef, sauce and onions into the slow cooker. Ensure everything is well mixed and let it cook for at least 6-8 hours on low.
Once your beef has cooked for at least 6-8 hours, it's time to pull the beef . Using forks, pull the meat. It should literally fall apart! Then mix the pulled roast again with the remaining sauce and serve on your favorite gluten free bun. Dinner couldn't be easier. We also love wrapping this meat with tortilla's or serving on a salad. Try something different!
Freeze any leftover meat and then simply thaw and reheat for an even easier meal later again. This recipe stretches far!
Beef on a Bun
Course: Main, Beef
Cuisine: Canadian
Difficulty: Easy
An easy pulled beef recipe that's incredibly tender, smothered in a delicious sauce and will literally melt in your mouth. A simple option to feed a large group or save the leftovers in the freezer. Perfect for the winter months or during the summer BBQ season. We promise it will satisfy everyone and stretch those grocery dollars a little further!
Ingredients
2 lbs beef roast, (doesn't have to be a high quality cut roast! Sirloin tip, eye of round, outside/inside round, rump…)

1 large onion, thinly sliced

Sauce Ingredients

1 cup ketchup

1/2 cup gluten free BBQ sauce

1/2 cup honey

"Tabasco" sauce to taste

4 cloves garlic, minced

Salt and pepper to taste
Directions
Combine all Sauce Ingredients. Ensure everything well mixed.
Pour over roast in slow cooker.
Add onion and cook 6-8 hours on low heat.
Remove roast from sauce onto cutting board.
Using forks, "pull" the meat apart. It should be so tender that it will literally almost fall apart into "strings".
Once all the roast is "pulled", put it back into the slow cooker and stir well with remaining Sauce Ingredients.
Leave to simmer on "warm" until ready to eat. Serve on your favourite gluten free bun, tortilla or salad! Any leftovers, use either plastic ziploc type of bags or plastic containers and freeze for another easy meal.
Lol, It's all too easy and excellent. Enjoy!
Stacey and Meg