Everyone LOVES pizza! We don't think we've ever met anyone who doesn't love a good "pie" smothered in tomatoe sauce, cheese, meats and veggies. But what about Calzones? "Cal-what" you might be thinking?!!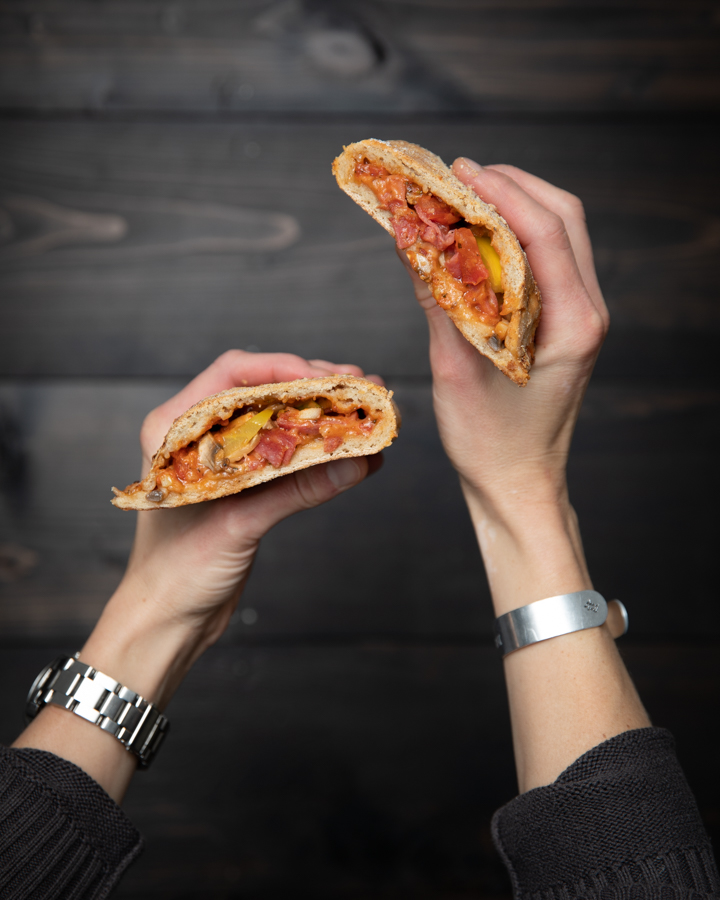 This incredible Italian dish is literally what we as Canadians know as "pizza pockets". Truth- a Calzone is a gourmet "pizza pocket".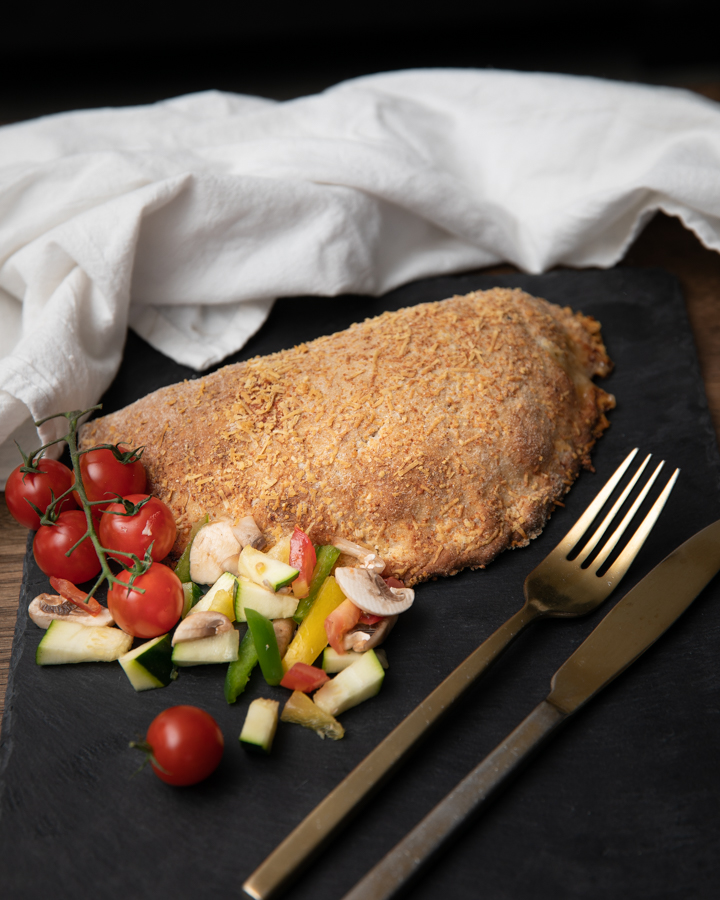 In the process of creating this amazing pizza variation, we have once again partnered with some of Calgary's Best Local food suppliers! YYC fresh produce, cheese and incredible gluten-free processed meats have allowed us to develop one of the most flavourful and incredible comfort foods ever. We've worked hard to bring you an extraordinary, gluten-free, "pizza pocket"!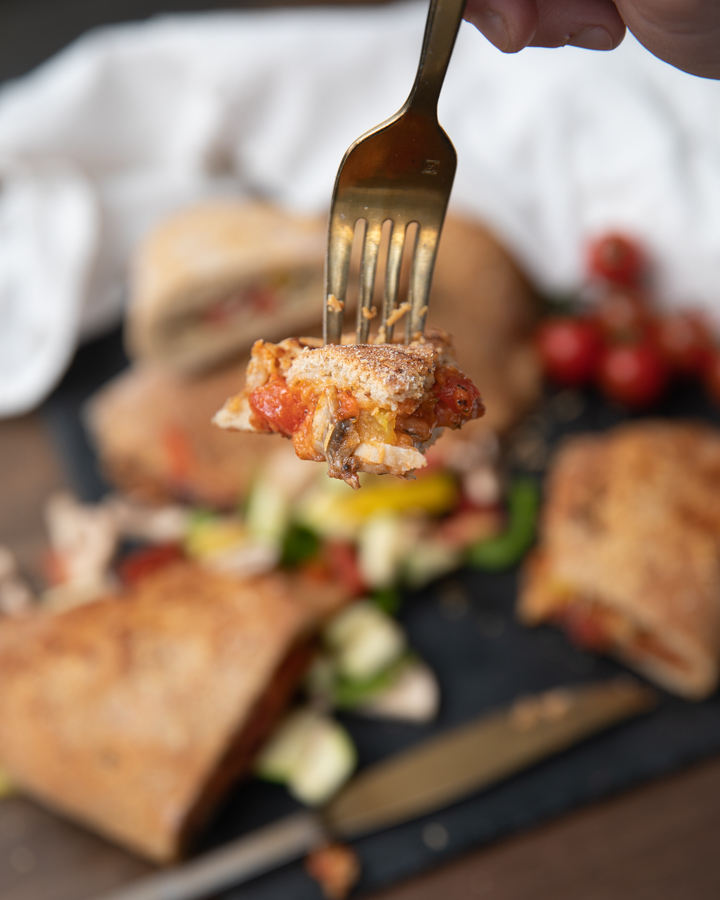 Let us first introduce you to Alpine sausage.
"Alpine Sausage is a family owned and locally operated business in the same southwest Calgary location since 1981. We provide traditional Danish deli products, and imported European dry goods; and believe in using quality meat from local producers, most within a 100 mile radius."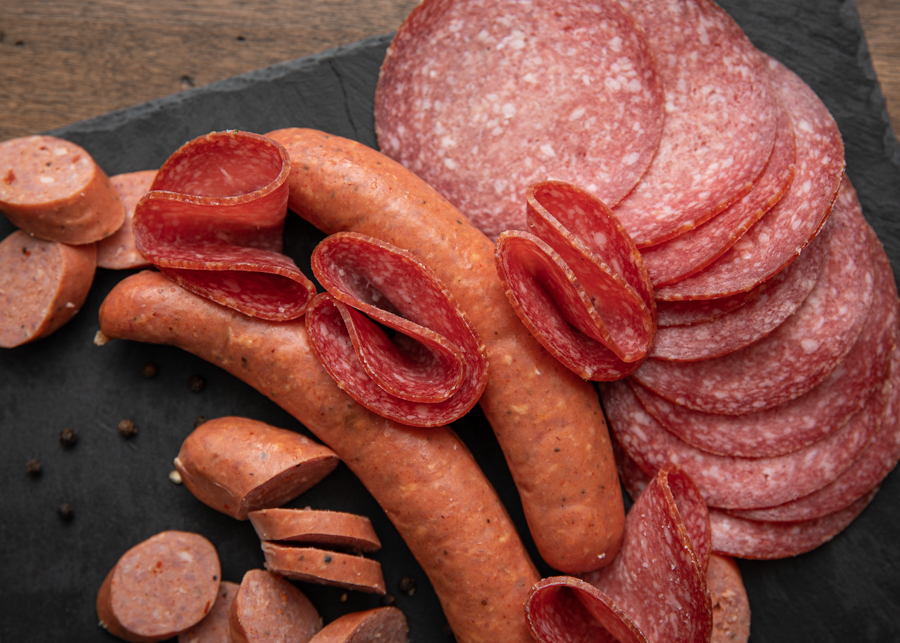 Alpine sausages are all made in house!
"They're gluten free, and contain no fillers, binders, or 'icky bits'." We've been told that their sausage maker is "continually perfecting a full range of flavorful products"; and we couldn't agree more. There's so many delicious selections. You must venture to their store front or at least online and check out all the amazing products.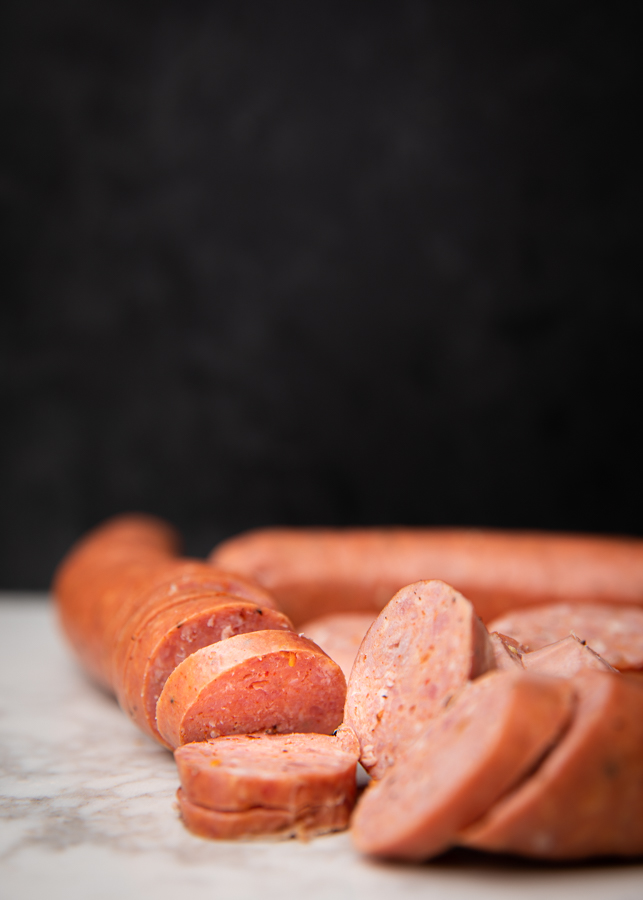 Next on the list was to source fresh veggies. Ha, we instantly had one problem – We live in Calgary and winter is here. Finding fresh produce can be a bit tricky! Seeking out a local greenhouse for fresh produce, Alpine sausage introduced us to a lovely family run company called Gull Valley Greenhouses.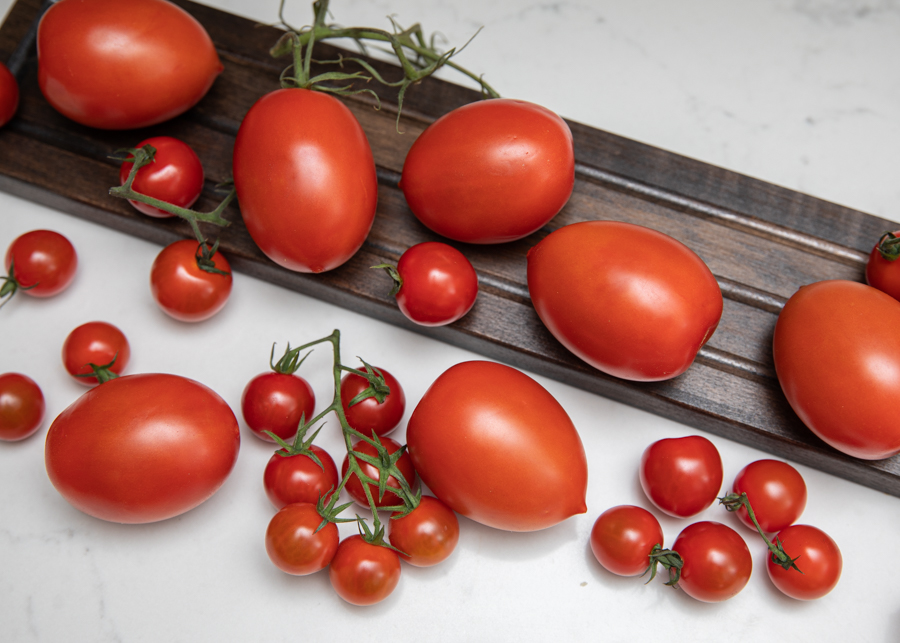 Located in Central Alberta, just south of Gull Lake, Gull Valley Greenhouses is a family-owned and operated greenhouse, run by Phil, Carolyn, Levi and Carmen Tiemstra.
"Before the greenhouse, Phil was following in his father's footsteps by raising chickens, but said he needed something more challenging". Gull Valley Greenhouses was started by Phil and Carolyn in 1991 and was just under half an acre in size. Over the years, the business has continued to succeed and today houses four acres of greenhouse space – the latest acre being equipped with LED lights to accommodate year-round growing".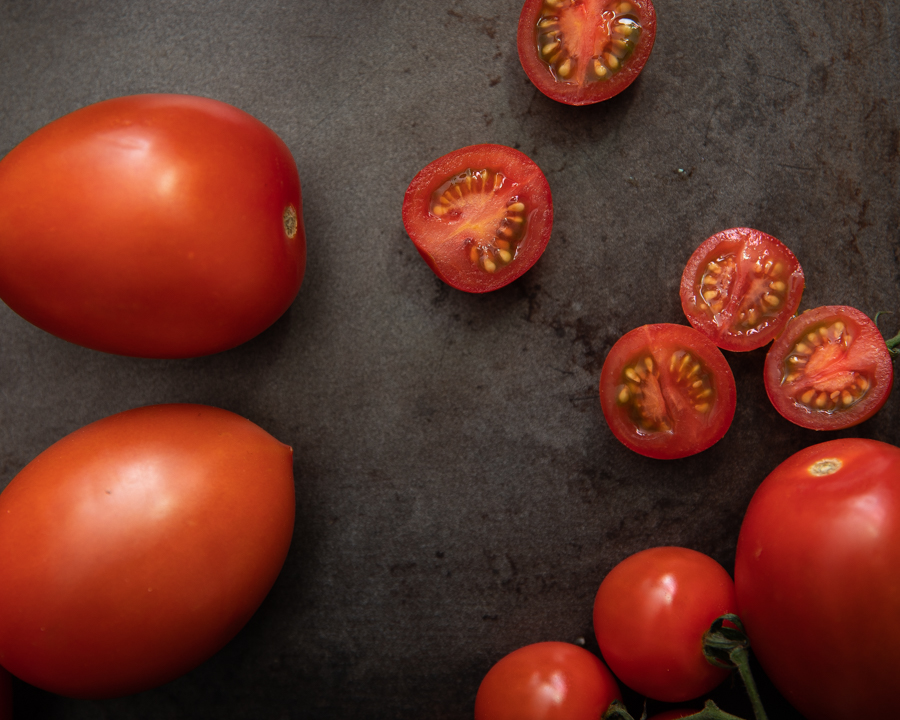 "In the early days Gull Valley Greenhouses began by growing beef steak tomatoes, but the Tiemstras continued to diversify. They now offer about a dozen different types of high-quality tomatoes."
"Offering fresh, locally grown and sustainable produce has been a passion of the family since day one – a principle that has carried throughout the business to the present day. For the Tiemstras, they take pride in their operation, and it's rewarding for them to know that people are enjoying a high-quality, nutrient-filled, tasteful product".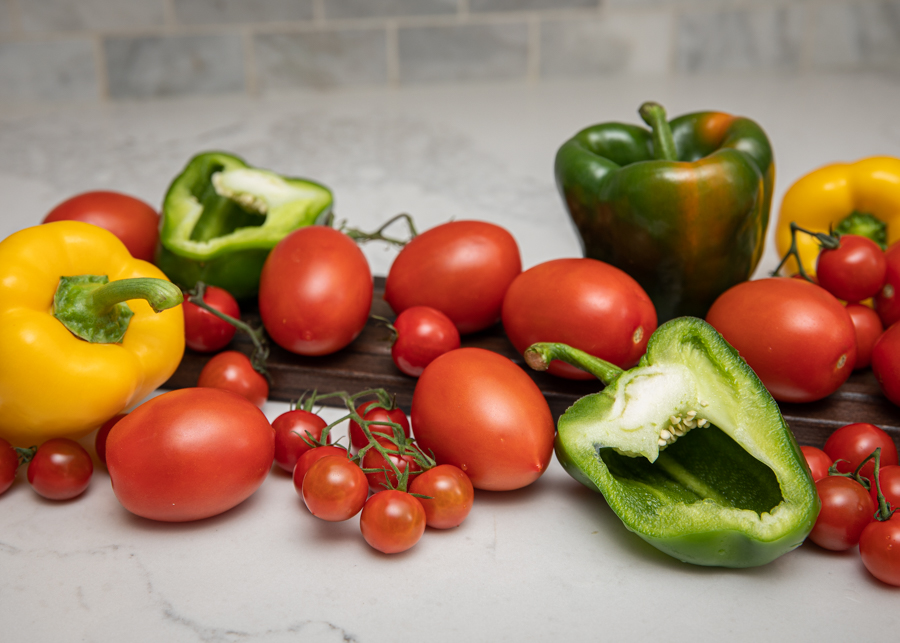 We also had the pleasure of using fresh produce from another local producer called Cherry Pit. We were fortunate to slice zucchini and mushrooms grown in our 'own YYC backyard'.
"The Cherry Pit began in 1995 with two small tables at the Canmore Farmer's Market. Founder and Owner Sharla Dube filled those tables with fresh BC fruits direct from the growers as a respite from her hectic day job. Today, Sharla's fresh fruits and vegetables fill more than 2,400 square feet of space at the Calgary Farmer's Market and will be opening a second location at the Calgary Farmers' Market West location in 2022″.
"Sharla has grown the business by supporting more than 20 plus farmers in Alberta and BC. Supporting growers such as Kingslake Colony, Bergen Farms, Jessie Brar, Lyalta Gardens, and RGR just to name a few. She is passionate about her business and is constantly evolving with new ideas to compliment the produce.
Sharla loves bringing in hard-to-find items like fiddleheads, fresh figs and micro greens. As a mom she insists on the best food for her family and knows the importance of healthy living. As a business owner she wants her customers to know that they too, deserve to Eat Better and Live Better."
Be sure to check out their produce next time you hit the market!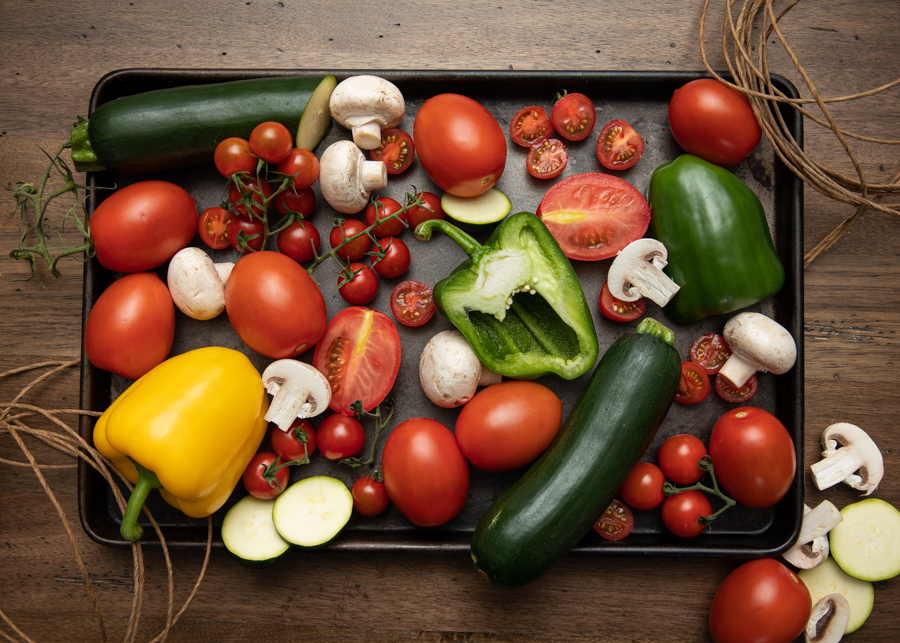 Lastly, we couldn't make a Calzone without cheese! We LOVE cheese!! Finding a local cheese shop, the many options from Peasant Cheese are immeasurable! They carry many different cheese's, including a wide range of goat and sheep options as well.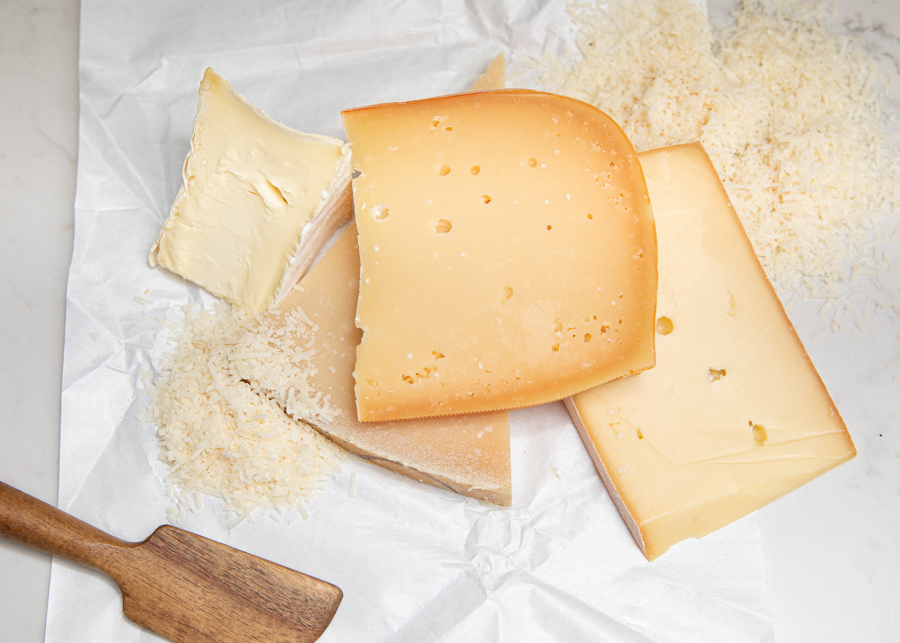 With so many options to choose from, we used grated "Parmigano Reggiano" in this recipe. However, with Peasant Cheese's extensive cheese menu…You really should sample the other amazing offers too!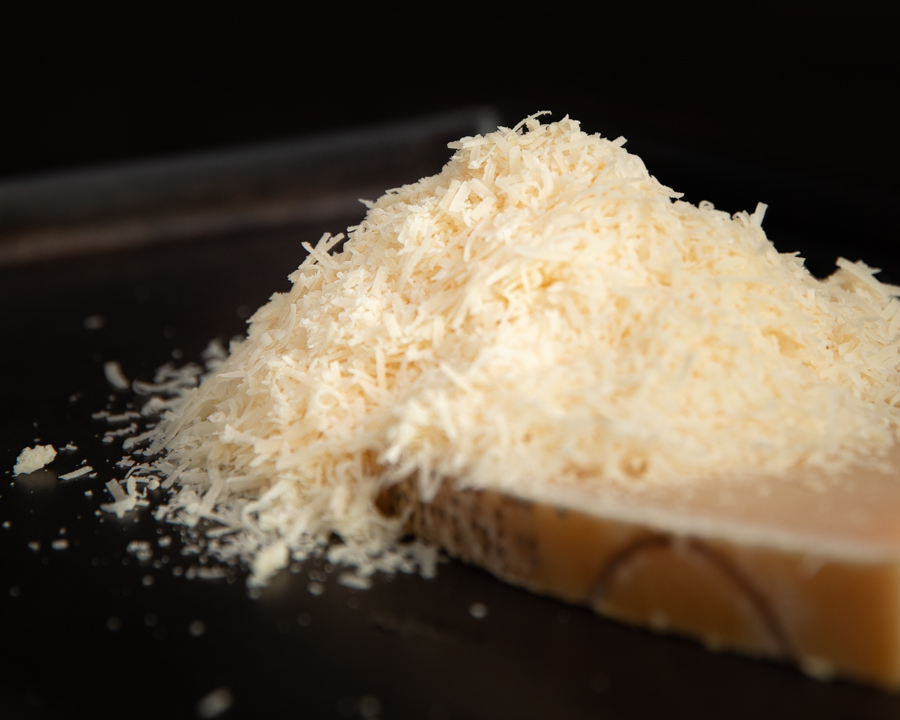 Located in the heart of Kensington, this central location will become a favourite stop. Check out their website for a list of all available cheese and pre-made cheese 'boards'.
After sourcing all of our local ingredients, we were ready to go! Calzones were under way; a gluten-free crust made with CUT Flour, deli and sausage meats from Alpine sausage, veggies from Gull Valley Greenhouses and the Cherry Pit, and lastly cheese from Peasant Cheese Shop. Could the end result be anything more than AMAZING!?!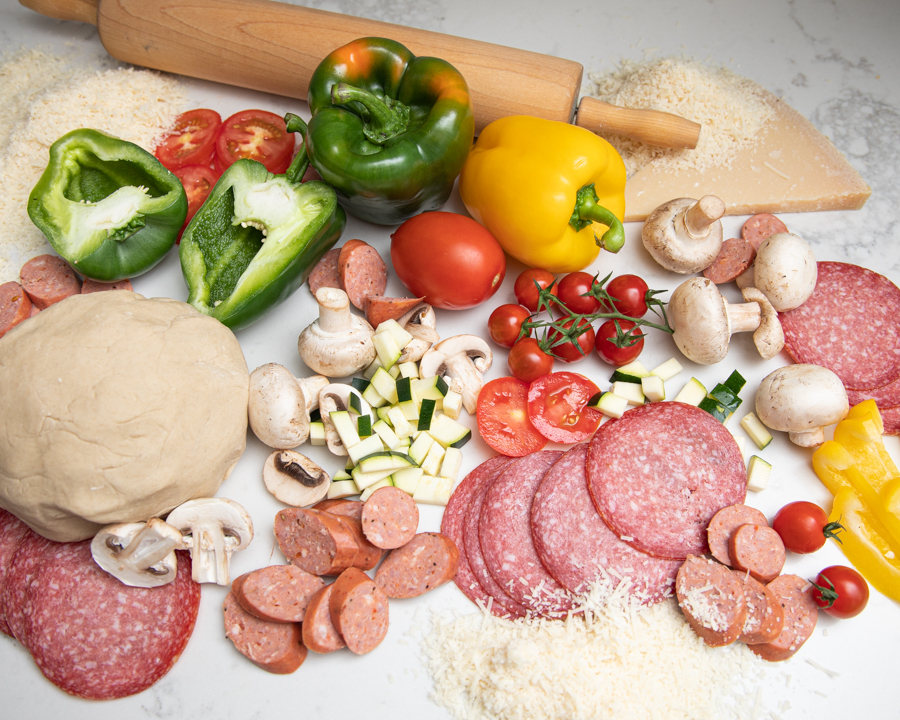 Another simple recipe – first make the crust, prep your ingredients, wrap everything together and bake it! Pour a beer (gluten-free if needed) and the perfect Friday night supper is ready…or in this case – Wednesday 😉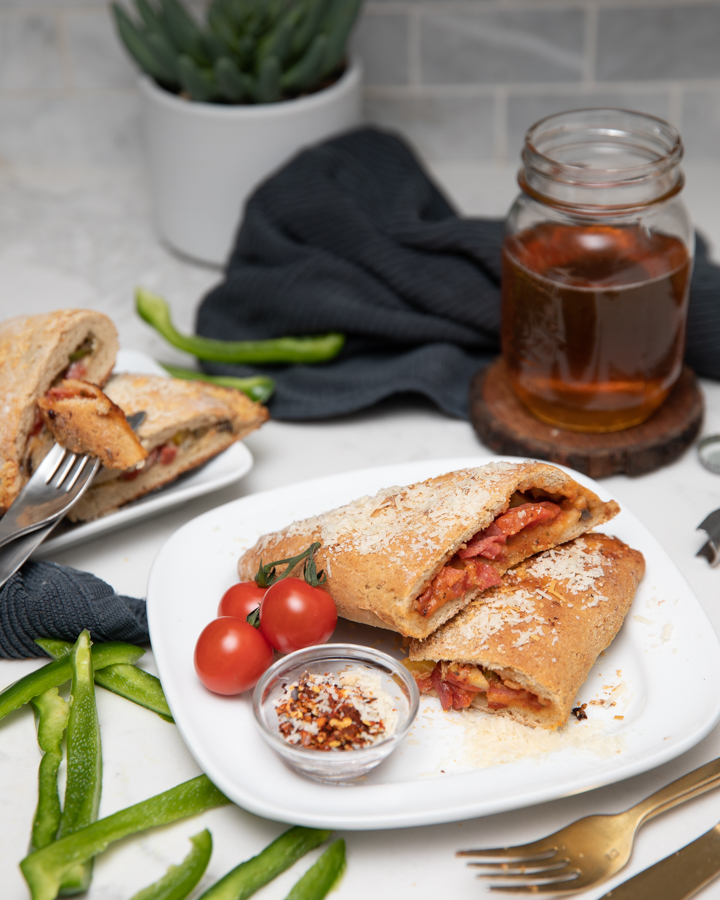 The recipe details: Once all your vege, meat and cheese are prepped, divide the CUT Pizza Dough into 4 equal parts. You'll roll each piece about 1/4″ thick. Then simply spread the tomatoe sauce and spice, and begin loading your Calzone. You can either use homemade tomatoe sauce, or simply a jar of gluten free tomatoe pasta sauce. Either option is super.
A couple of tips to make things go a bit more smoothly is to:
Roll the dough already on a floured baking tray. Don't roll it too thin!
Build your calzone on it's baking tray so you don't loose ingredients from having to transfer.
Place all your ingredients on only half of the dough so it's easy to fold.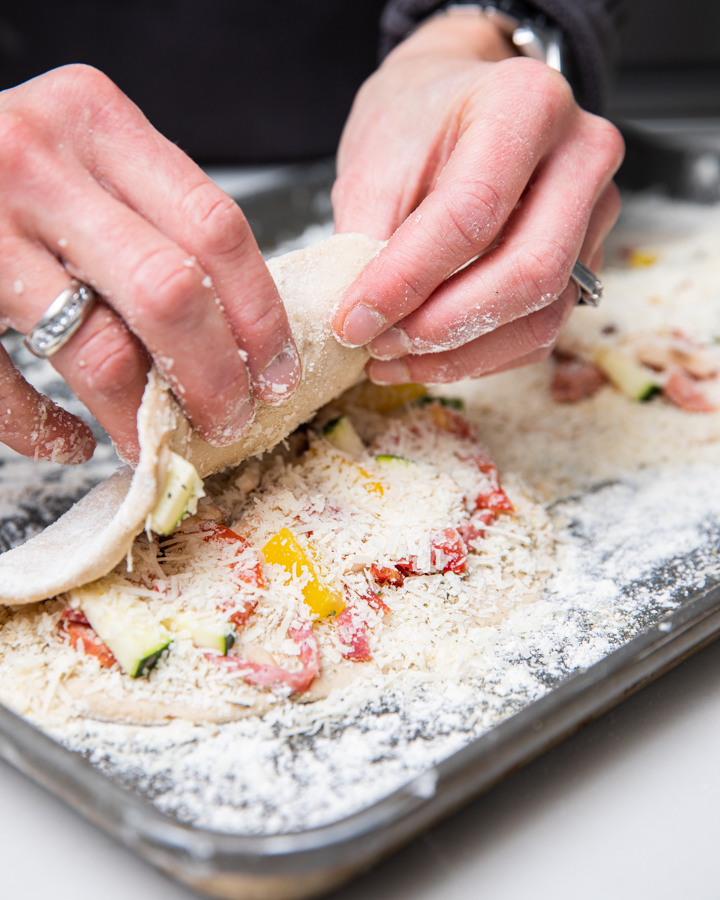 Once your Calzone is loaded, fold the dough in half and press the edges tightly. Roll the edges up together to ensure they have sealed all your delicious ingredients within.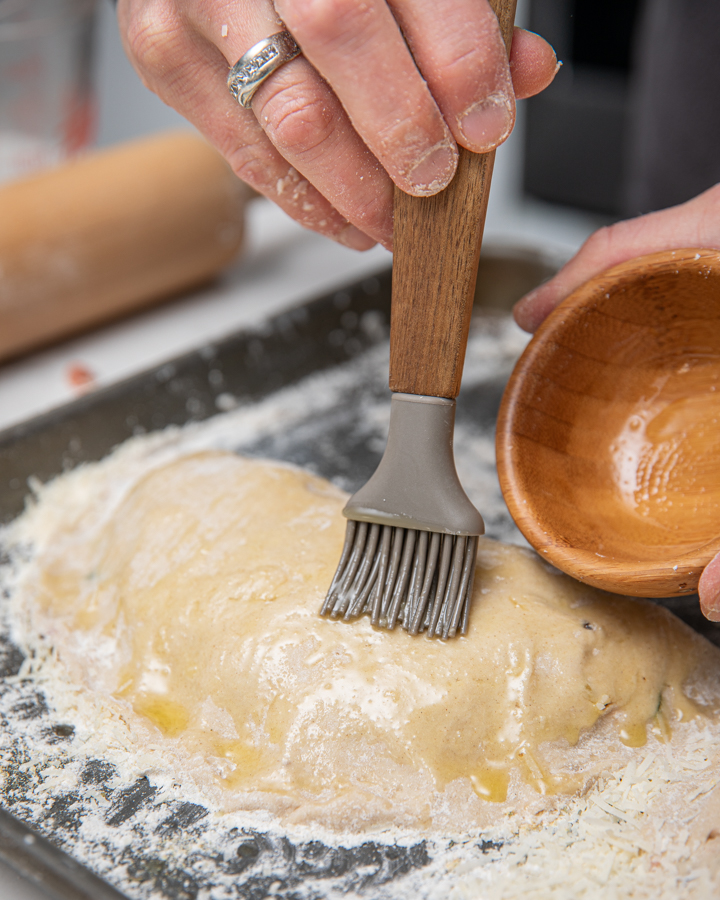 One of the last steps before baking is to brush melted butter and garlic powder over the top of your calzone. Within the last 5-8 minutes, also add another sprinkle of the "Parmigano Reggiano" cheese. Oh yum!
While your Calzones are baking, get the kitchen cleaned up, and make the kids' lunches. Your Wednesday evening is looking up….an incredible dinner to celebrate that you've made it half way through the week!
Calzones
Course: Main
Cuisine: Canadian, Italian
Difficulty: Easy
A glorified "pizza pocket" taken to new heights! This delicious Calzone encompasses fresh YYC local ingredients from Alpine Sausage, Gully Valley Greenhouses, the Cherry Pit, and Peasant Cheese all wrapped between a CUT flour crust. It's end result is the most incredible bite ever. Mid-week, rush hour meals are looking up!
Ingredients
1 recipe of CUT Pizza Dough, using CUT Cooking gluten-free flour

1 cup Alpine Sausage "Smoked Hot Italian Pork Sausage"(approximately 2 links), chopped and diced small

1 cup Alpine Sausage "Danish Salami", finely chopped

1/2 cup Cherry Pit Mushrooms, chopped small

1/2 cup Cherry Pit Zucchini, chopped small

1/2 cup Gull Valley Greenhouses Yellow and Green Peppers, chopped small

1/2 cup Gull Valley Greenhouses Roma or Cherry Tomatoes, diced small

3 1/2 cups Peasant Cheese Parmigano Reggiano, grated (use approximately 3/4 cup inside each Calzone, be sure to reserve about 1/2 cup total for sprinkling on top of Calzones)

3/4 cup Tomatoe Sauce / Tomatoe Pasta Sauce (use 2-3 tbsp of sauce per Calzone

4 tsp Italian Seasoning (1 tsp per Calzone)

2 tbsp Butter, melted

2 tsp Garlic powder (1/2 tsp per Calzone)
Directions
Preheat oven to 400°F.
Make one recipe of CUT Pizza Dough.
Prep ingredients accordingly from Alpine Sausage, Gull Valley Greenhouses, Cherry Pit and Peasant Cheese.
Lightly grease and flour 2 baking sheets. Divide pizza dough into 4 quarters.
Roll out each quarter and place 2 Calzones on each sheet.
Spread 2-3 tbsp of sauce on each Calzone.
Sprinkle 1 tsp of Italian Seasoning over each Calzone.
Divide meat, veggies and cheese between all 4 Calzones according to above ingredient instructions. Only top ingredients on half of each Calzone, and leave a thin border edge on the dough for rolling up to seal.
Using your finger, trace a very small amount of water around the outside edges of Calzone dough.
Fold each Calzone in half and press edges tightly together.
Roll edges up slightly to fully seal.
Brush tops of Calzones with melted butter and sprinkle 1/2 tsp of garlic powder over each Calzone.
Bake for 15 minutes.
Add reserved Parmigano Reggiano cheese sprinkled on top of Calzones and continue to bake for additional 5-8 minutes.
Wednesday supper is ready!! Your family will love you for this one – we promise,
Stacey and Meg
Cheers to our local food suppliers!